It would seem that Hollywood stars are the people who have to watch their style like no other, because they are public figures, which are closely watched and which are smoothed by millions. But in fact, have celebrities do not always get to look stylish and elegant, sometimes their clothes are tasteless and even ridiculous than cause genuine interest from the paparazzi who would not miss an opportunity to take pictures of stars failures.
Bella Thorne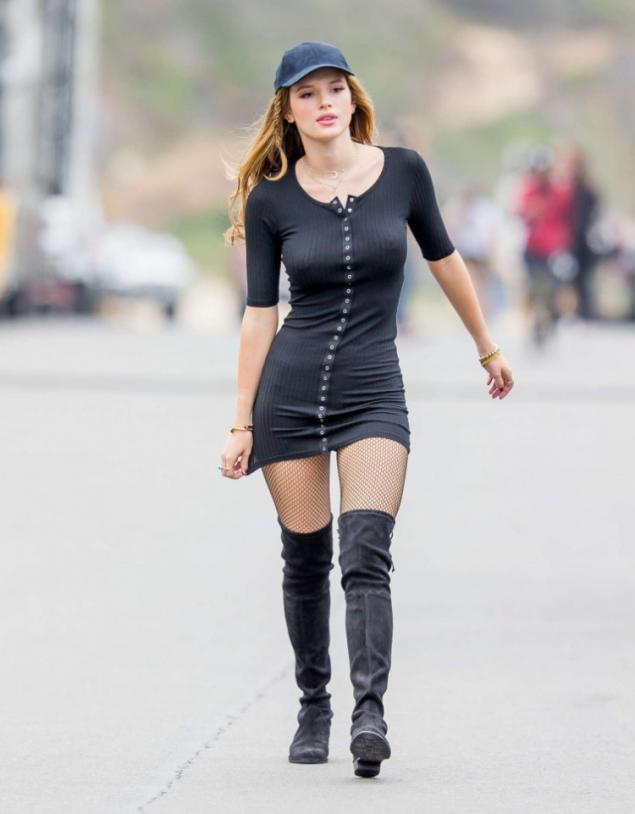 It is not known exactly where in this strange form went Bella Thorne, but never wear tight mini dress with tights in a grid, jackboots (!) And a baseball cap!
Chloe Moretz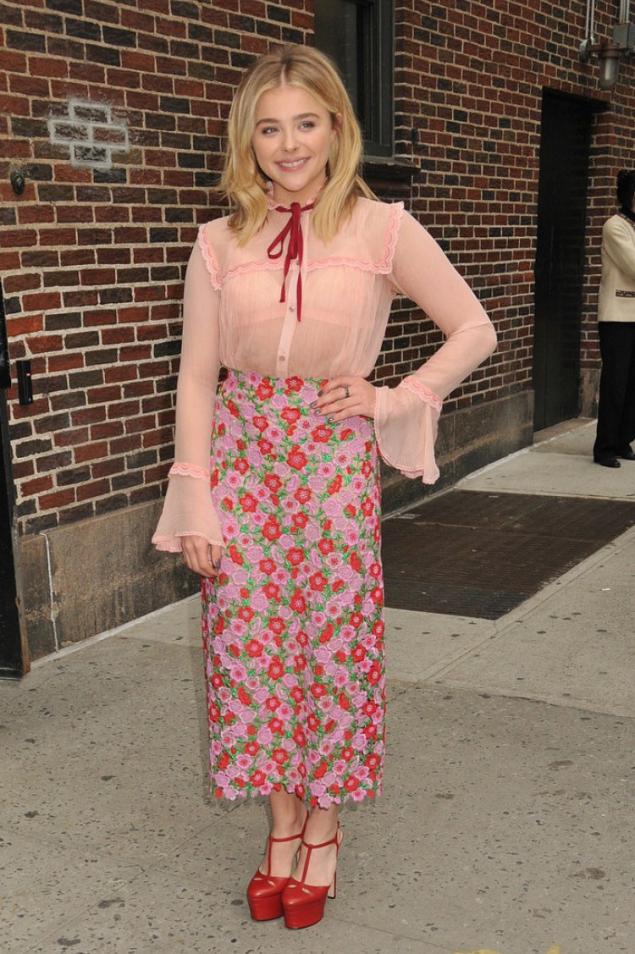 Meanwhile, Chloe continues stylist frank mockery of it. After playing with things ruthlessly "depriving" Chloe and without that not too long neck, this terrible man went further and began to dress up the young actress to dress in the style of "Aunt Motya." Pencil skirt length midi figure Moretz turned into a rectangle, about the red shoes, hoof and we did better not say anything.
Julianne Moore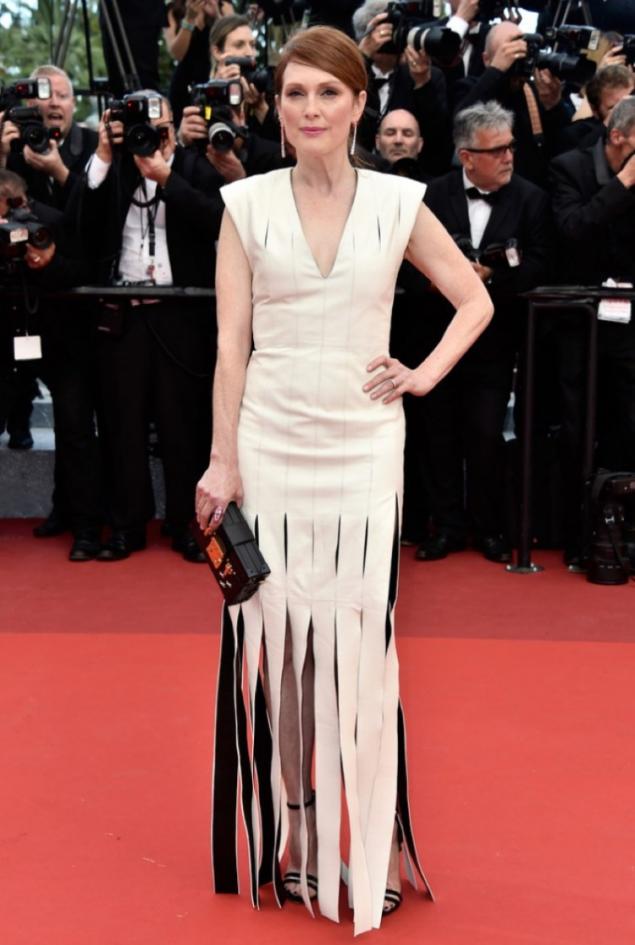 More recently sovem Julianne shone at the opening of the 69th Cannes Film Festival, and today has upset fans unfortunate way. actress dress more like paper, passed through a shredder, and not on a spectacular outfit.
Jennifer Lawrence

Jennifer, I'm sorry, but in a fashion style underwear, underwear and not just as a regular clothing.
Kim Kardashian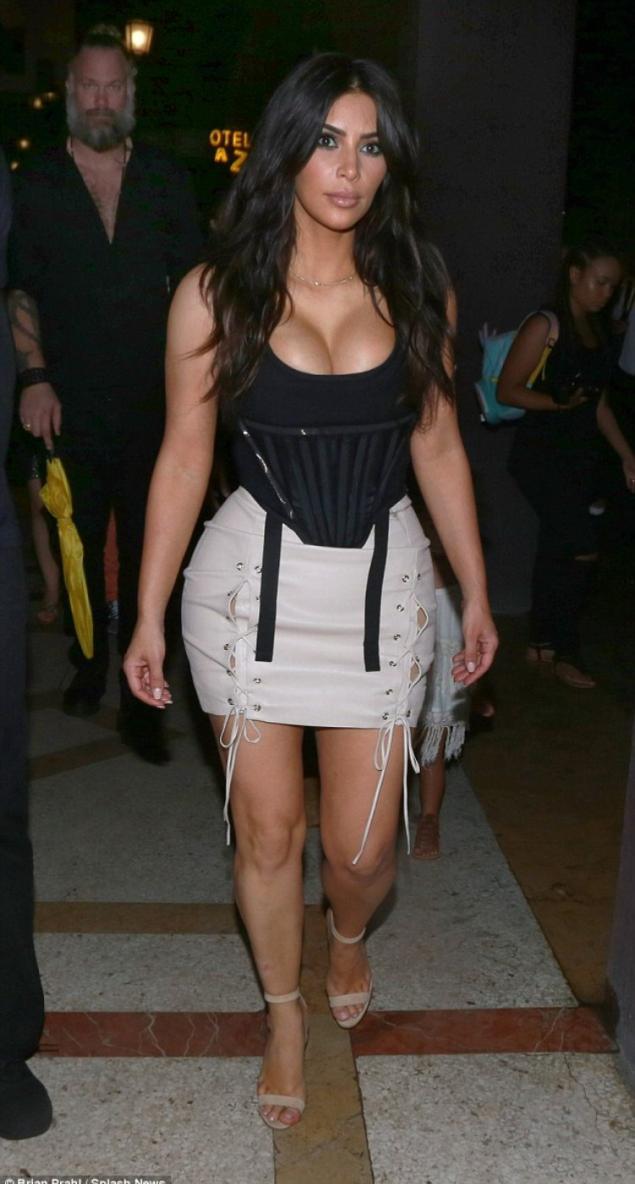 However, not only Jennifer Lawrence forgot to get dressed. With Kim befallen a similar story, though, she came to the idea with more imagination, choosing clothes, more like underwear times of Marie Antoinette.
Jessica Chastain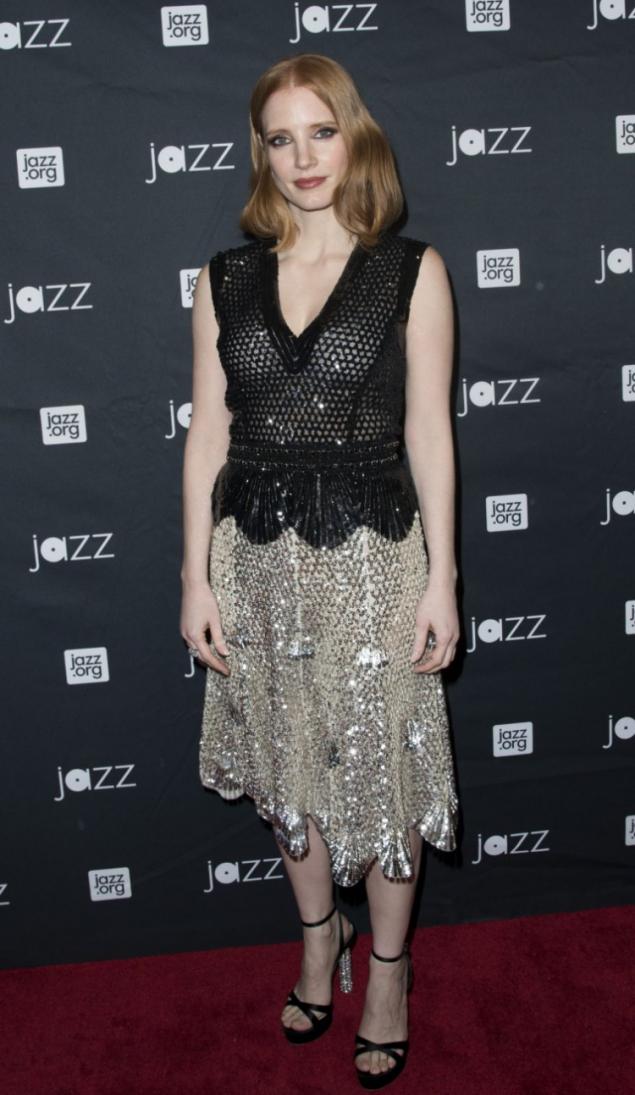 Typically stylish Jessica suddenly decided to experiment with style and came to the jazz evening ... chain mail.
Chloe Kardashian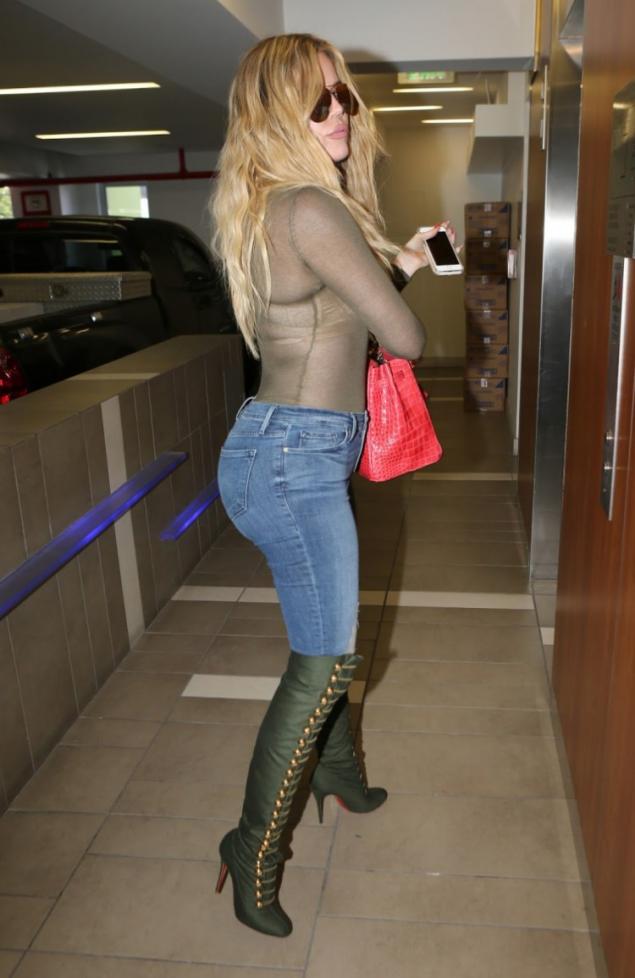 But Chloe does not seem to give rest to dress older sister, so she decided not to spend time and like Kim utyanuli in a variety shnurovok. As a result of too tight clothes made from Chloe this grenadier, because of what the star looked like a sausage in a casing rather than a fashionista.
Eva Longoria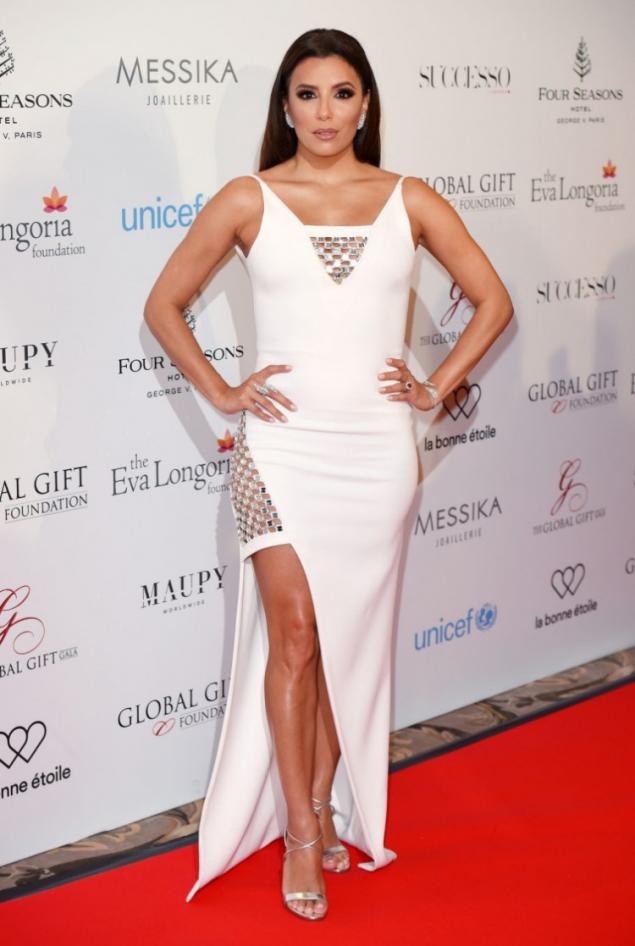 Irrational love for Eve dresses, makes her woman-rectangle remains for us, the eighth wonder of the world. Eva, why are you so?
Kristen Stewart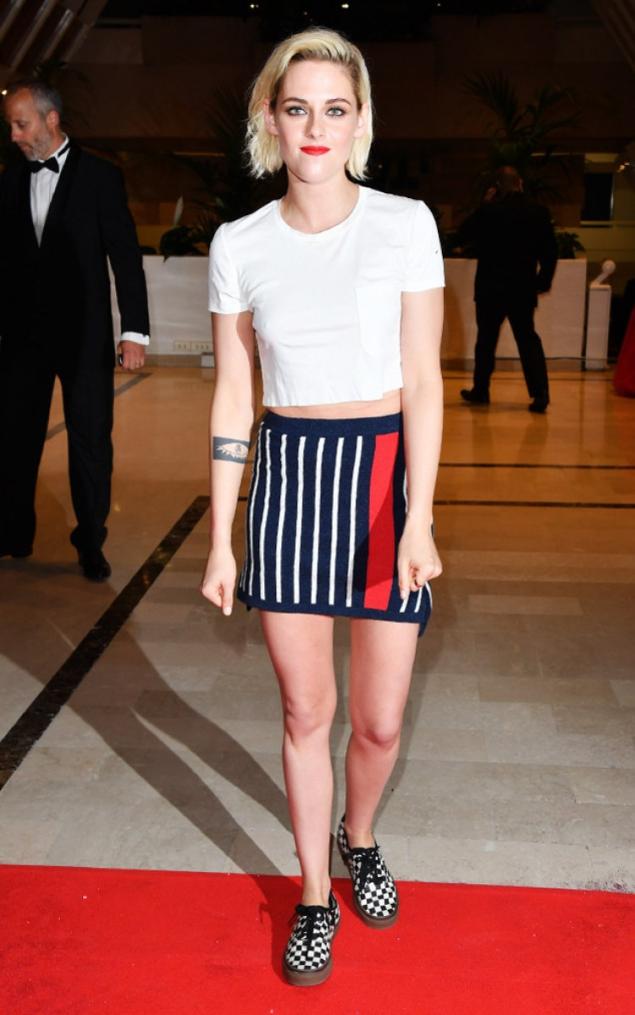 The stylist Kristen deserves no less blame than the stylist Chloe Moretz: as a result of his "work" Stewart looks as if it is not well-known actress, and emo-boy from the beginning of the "zero" and now go skateboarding while sobbing iz unrequited love.
Selena Gomez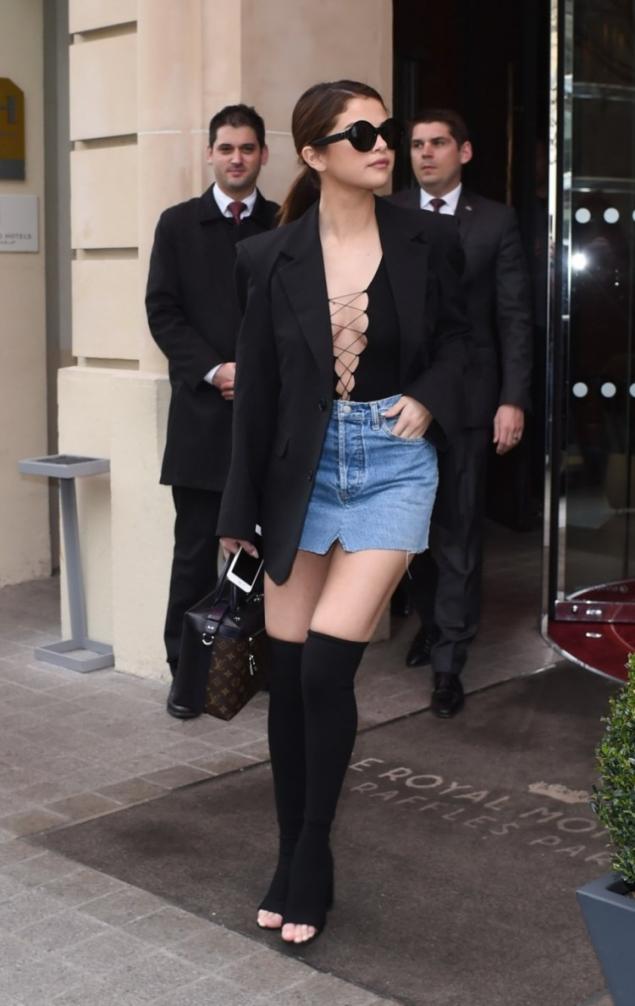 The girl, who became famous as a child thanks to Disney's films, is ripe! In Paris Selena Gomez tried on the face of the heroine Julia Roberts in the movie "Pretty Woman».
Lara Stone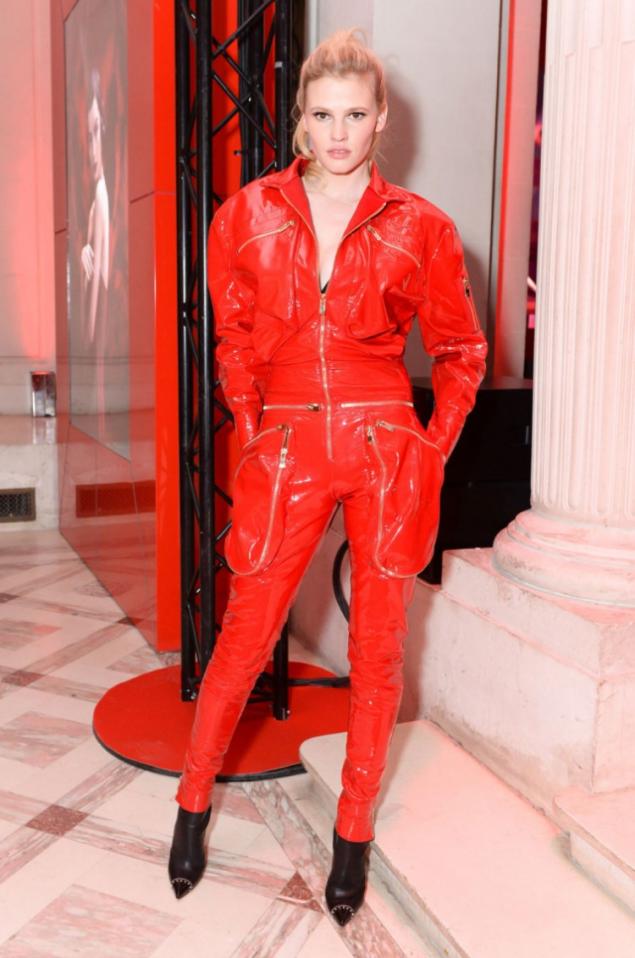 Dutch model Lara Stone has chosen for the publication of a suit plumbing, sadomasochist!
Ulyana Sergeenko
Russian designer Ulyana Sergeenko decided not to wear underwear under a translucent lace dress.
Black China
The vertical stripe does not always make a figure slimmer: thanks to the wonders of plastic surgery and questionable stylist Black China in its image is more like a glamorous Beetlejuice than fashionistas
. Bryce Dallas Howard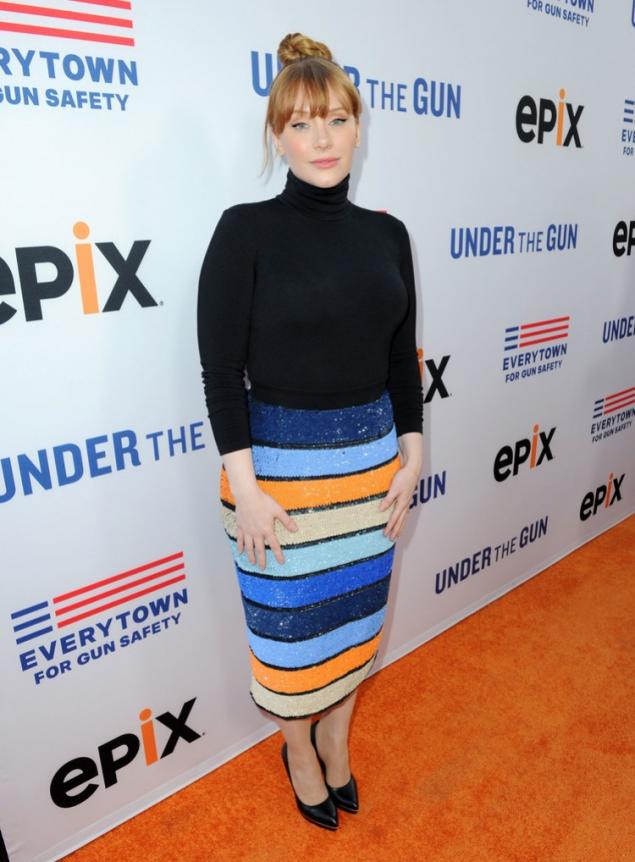 However, not only the tea Black "did not work out" with a strip - Stylist Bryce made even more unforgivable mistake by choosing to star in a colored skirt horizontal stripes and "dead" black turtleneck, exacerbating the image collected hair. As a result, the actress looked frankly strange bright massive bottom, missing the top (instead "black hole") and a disproportionately small head
. Emma Watson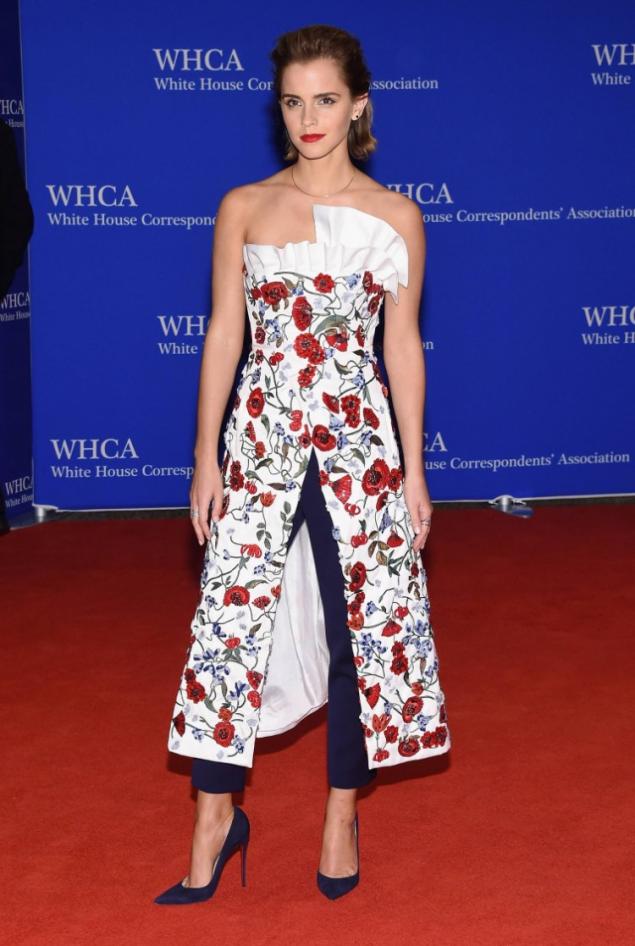 Emma tried to combine the two in one autfite current trend at once (over dress pants and a fine floral print), but it was, it seems, is not quite what was planned. The color scheme and are cut Watson, but questionable decorative elements on the bodice dress outfit turned into a napkin.
Elizabeth Olsen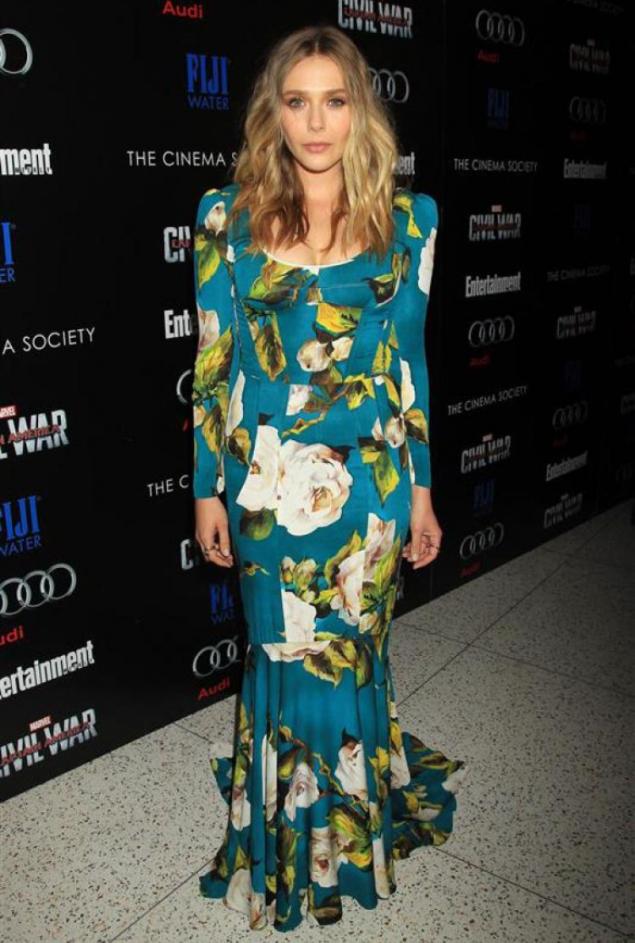 Large floral print - not a universal pattern, capable of any shape other than a model, make substantial volume that is what happened to Elizabeth. A frustrated Olsen fans dress the stars even compared the image of a girl with ... sofa.
Pink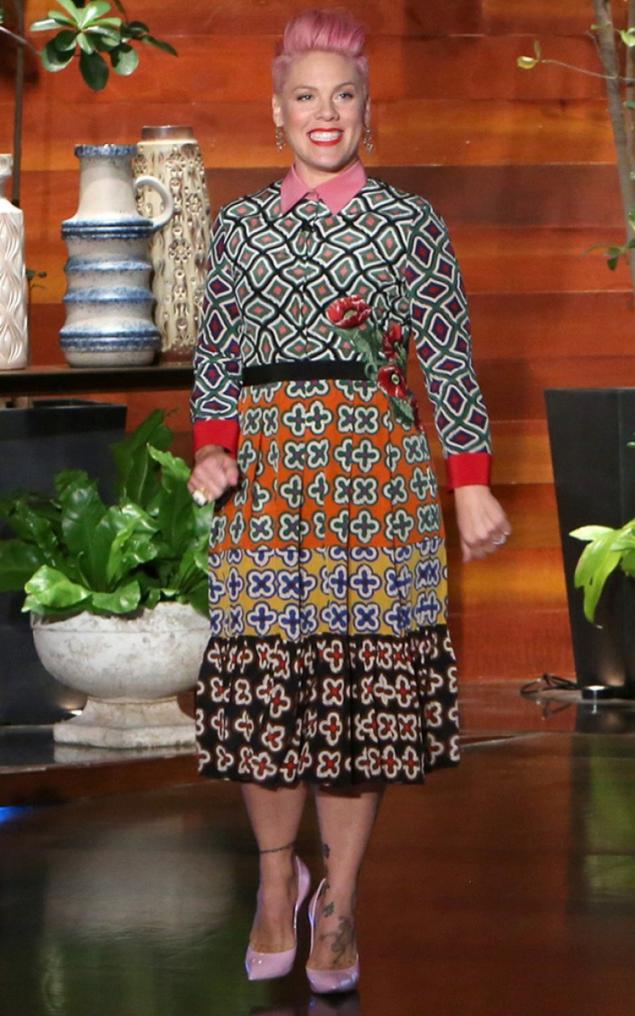 Mixing several prints in the same manner, it is necessary to soberly assess and shape, type and appearance. Unfortunately, the stylist Pink is not possible, and Mismatched motley dress not only makes it a sports figure into something massive and shapeless, but in addition much "just" a singer.
Pak Sudzha
Loading ...
Liked? Share with your friends!
Loading ... Loading ...