A year ago, on June 11 in the Kyrgyz village of Issyk-Kul Kurmenty able Toktogonov Altybasarova - woman-legend, which during the war was the mother for 160 children evacuated from besieged Leningrad. No child who then got to the mountain village, is not dead. < Website publish Toktogonov story - proof of the existence of the world's highest goodness and humanity
.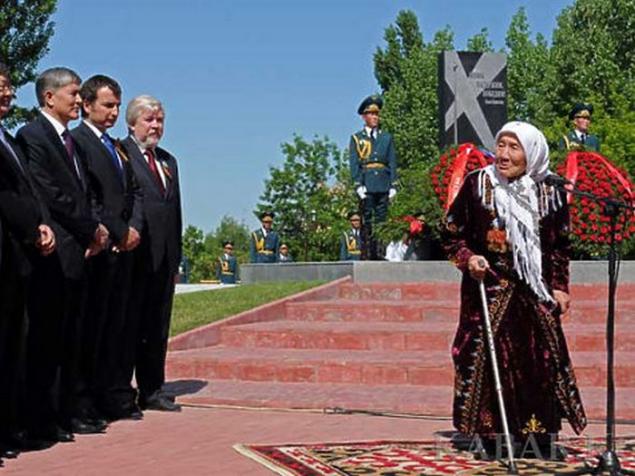 Photo source: Kulturologia.ruV 1941, when the war started, almost all the men in the Kyrgyz village took to the front. And as chairman of the village council appointed Toktogonov Altybasarovu. Girl Komsomol organizer at the time was only 16 years old. But in those years of age, no one asked. Asked Toktogonov about something else: about the plan of putting the front of bread, vegetables, meat
.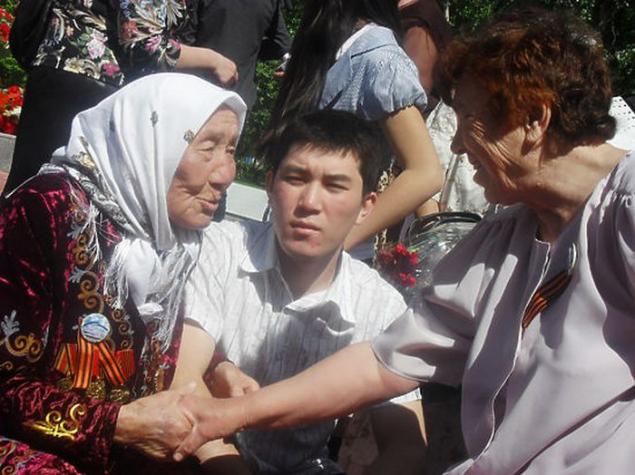 The summer of 1942 from the district party committee reported that Kurmenty of the siege of Leningrad brought 160 children. Tonya-eje and villagers started to prepare for the kids room in the barracks building, made themselves mattresses, filling bags with dry hay. In August, 42-th with the barge went ashore little exhausted Leningrad.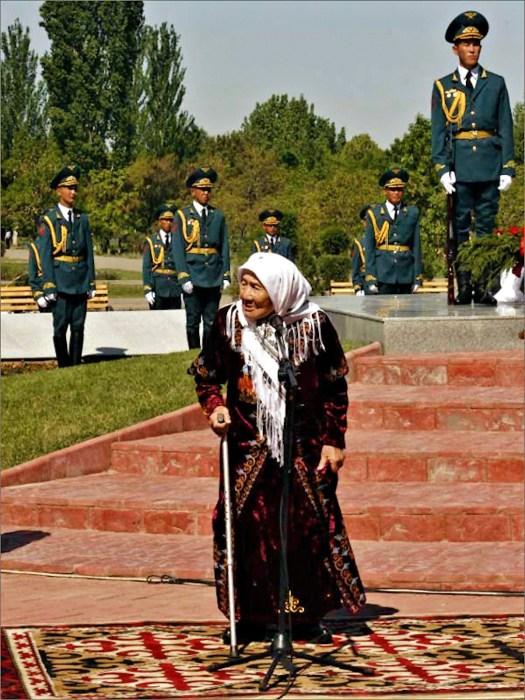 In children, was later recalled the people of the village Kurmenty was scary to watch: swollen from hunger, with thin necks and eyes full of fear. Many were so weak that they could not walk. Children brought on carts to the village. Toktogonov Altybasarova came to the villagers and told about the accident and the crumbs of what happened to them to survive. And the people were carrying the children milk, mare's milk, sour cheese kurut, vegetables - sometimes the last thing that was in the house. Just give the kids could not eat much, and Toktogonov otpaivala their own milk 2-3 teaspoons per hour. < Looking for a starving, orphaned children jumped out into the street, roaring in frustration and self-pity, then wiped her tears, returned and continued to feed.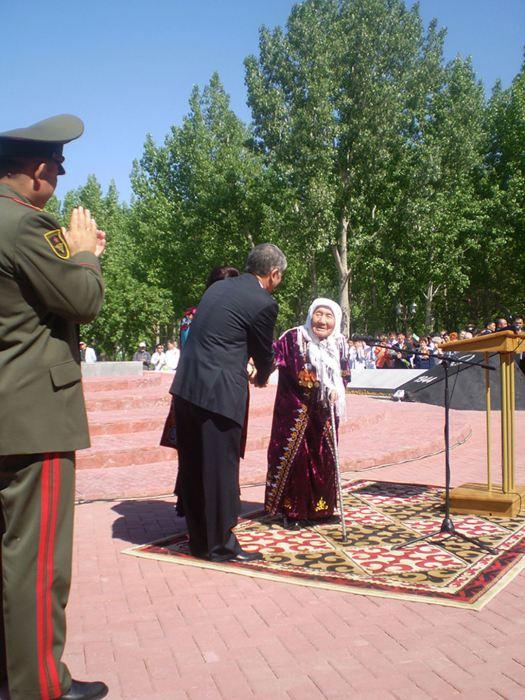 Some children do not even know their names, and Toktogonov had to invent them names. When working from a nearby village to village council chairman of the inquiries came Russian experts, she asked them the name of the names relatives, and then has entered the Russian names in the children's metrics.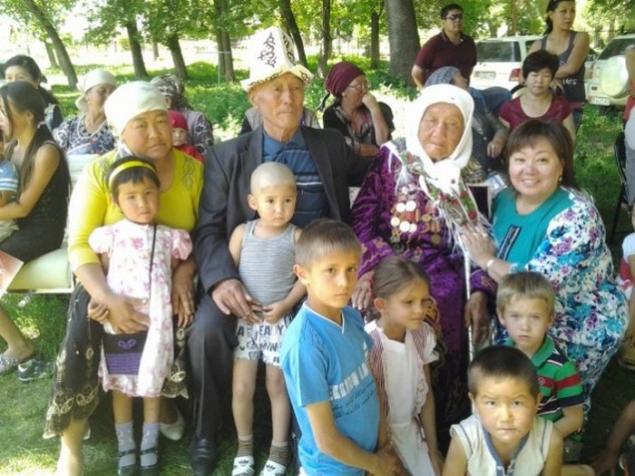 Each family of the village Kurmenty took patronage over two or three kids visiting. By the fall of Leningrad women stitched from felt jackets, socks tied. Toktogonov Altybasarova every day after work, ran a children's home. The older girl was her name Tonya-eje. So it was decided to apply to the Kyrgyz Republic to the older sister. The kids called her mom. Short, skinny Toktogonov Altybasarovoy enough at all.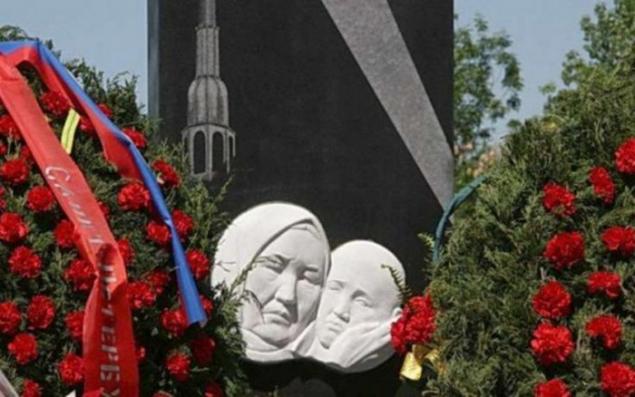 Life-blockade children has developed in different ways: some returned to Leningrad, someone was in Kyrgyzstan, some went to other republics of the Soviet Union. A Toktogonov Altybasarova lifetime received letters from his students and is always waiting for them. In marriage she married her fellow villager, a war veteran, and they raised eight natural children.
In the name of Dair Asanov Victory Park is a monument in Bishkek, where the carved image Toktogonov. His last years of life Toktogonov Altybasarova lived surrounded by native children, grandchildren and great grandchildren and wanted to
«on the ground never been a war." via www.kulturologia.ru/blogs/170616/30063/