In 1932 on the territory of Korkino in the Chelyabinsk region, found thick layers of coal under a thin layer of waste rock. Today, it is visible from the highway M36 dumps long ridge - the result of mining of large coal deposits. Incision itself is more directly behind this ridge and is a huge hole in the bottom of which is far below swarm malenkie- small excavators, bulldozers, and of people, of course, also: coal mining is carried out on the cut so far. Home and perhaps the only noteworthy attraction mining town Korkino. Sent to the incision need a clear day, it is advisable to wind to dispel the smog over the cut, or see anything because of the accumulation of gases will be difficult.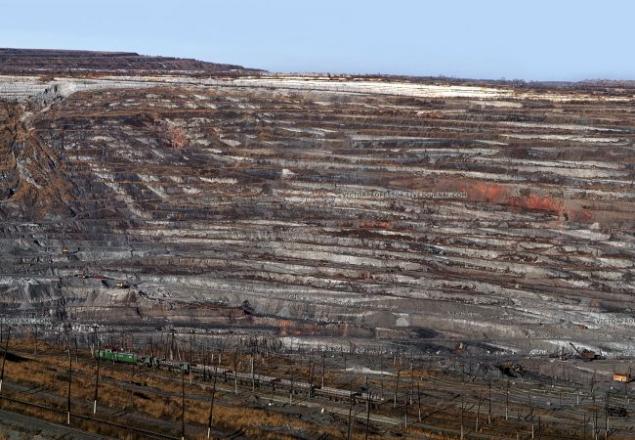 Click on image to view full picture (opens in new window).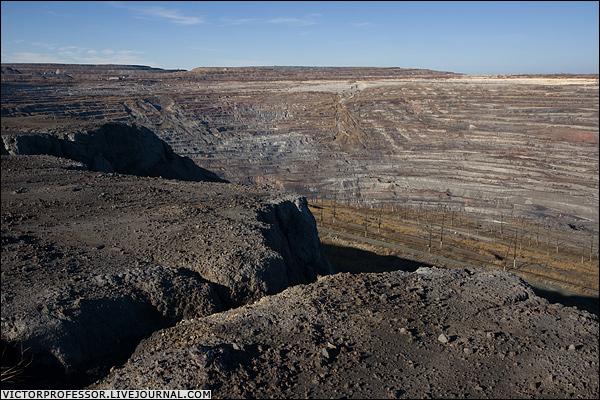 1. The scope of this hole with a diameter of about 2, 5 km is very difficult to convey in photos.
And now precisely. 70-200L lens that absolutely nothing was taken with him (along with laptop with proven navigation in real time on Google Earth).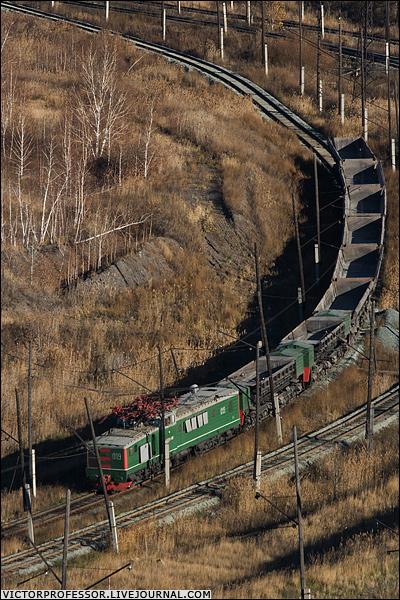 2. At the bottom of laid railway line to standard gauge of 1520 mm. Periodically her shift with increasing excavation. Work park UHT for 2006 consists of 14 electric locomotives PE2M and 15 electric locomotives PE2U