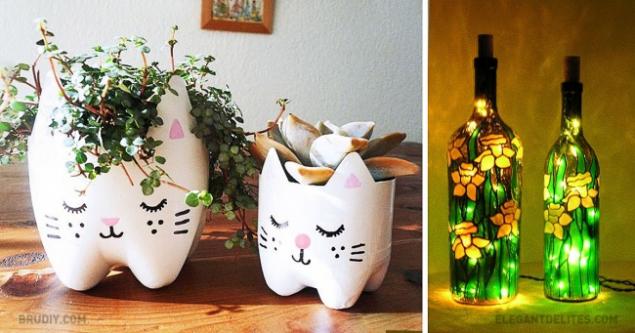 Each of us at home for sure there is a collection of empty glass and plastic bottles. As a rule, we will sooner or later get rid of them, considering them unnecessary junk, but is it really?
< Website selected for you 20 ideas, which prove that this material great for creativity.
holiday lights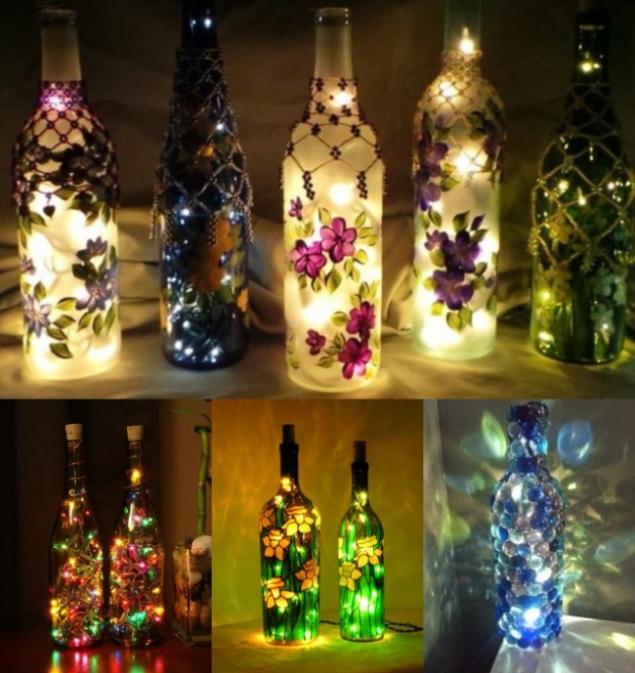 With garlands and decorating the bottles are transformed into elegant lamps. Instructions for the conversion can be found here.
Flowerpots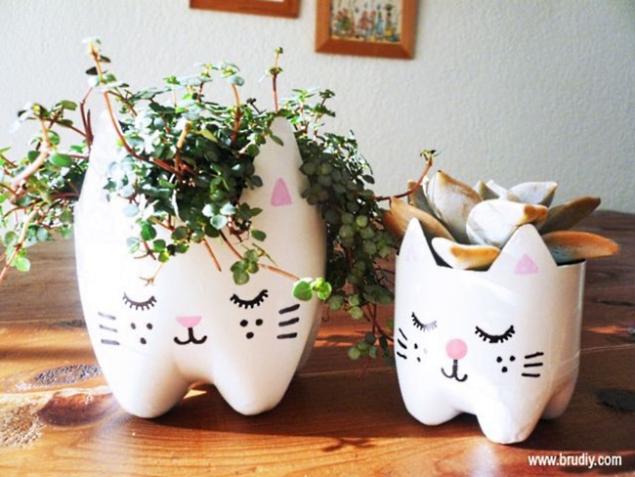 From plastic bottles can be made pretty flower pots. Detailed instructions with templates here.
Bird feeder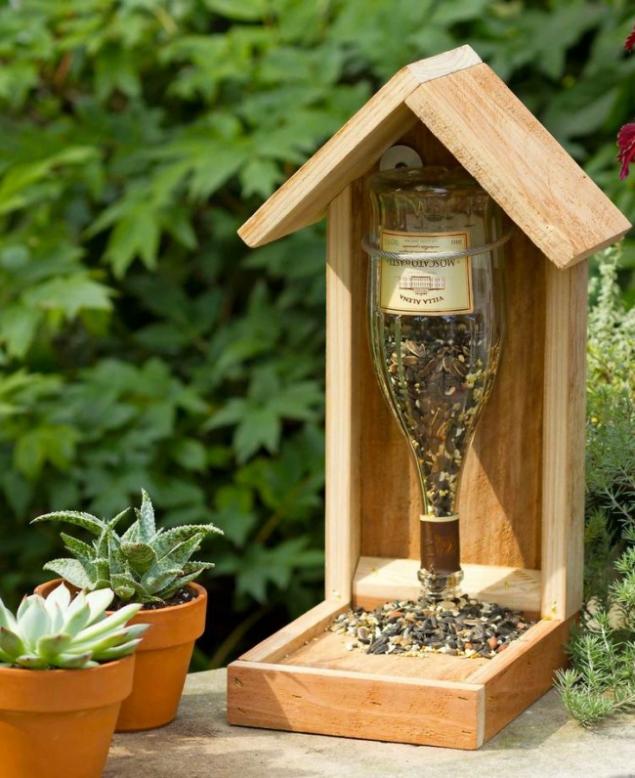 Of course, the easiest thing to use for this purpose a plastic bottle, but if you have the time and inclination, you can try to make a bird feeder out of a glass bottle.