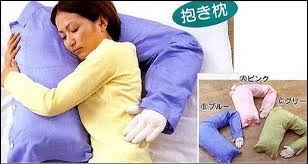 Japanese cafe offers men who sleep alone, use the new service. Its essence lies in the fact that the girl for $ 80 agrees to take a nap next to the client.
This unique facility offers customers a "comfort from the neighborhood with a girl," writes FederalPost. The man who wants to sleep or just lie in bed with a lady comes in this place, and selects your favorite girl.
Of course, it is a pleasure available for a fee. In the "menu" you can find prices for the services rendered:
20 min - 3000 yen ($ 40)
40 min - 5000 yen ($ 65, 3,000 yen, if the service is first)
60 min - 6000 yen ($ 77)
2 hours - 11,000 yen ($ 142)
3 hours - 16,000 yen ($ 206)
4:00 - 20,000 yen ($ 258)
5:00 - 25,000 yen ($ 322)
After a nice lady found and selected during sleep, the staff Soineya spends a couple of spare bed, on which will rest with the client selected Japanese.
Naturally, the authors took into account the ideas and the fact that there will be willing to touch the girl. It is permitted, but the man will have to fork out.
An hour hugs to the main account add $ 6, 50.
If the customer is not enough and hugs, and he decided to take a nap on his hand a beautiful Japanese woman, then these wishes are realized - enough again to add to the bill a few bills.
Here are the prices of additional services:
Customer sleeping on the hand of the girl (3 min) - 1,000 yen ($ 13)
Girl strokes on the back of the client (3 min) - 1,000 yen ($ 13)
Customer takes into bed pets (3 min) - 1,000 yen ($ 13)
The client and the girl looking at each other (1 min) - 1,000 yen ($ 13)
Girl dresses up in her pajamas (1 time) - 1,000 yen ($ 13)
The girl makes the client a foot massage (3 min) - 1,000 yen ($ 13)
Customer makes a girl a foot massage (3 min) - 2,000 yen ($ 26)
Client asleep, her head not your knees girl (3 min) - 1,000 yen ($ 13)
Girl sleeping with his head on his knees customer (3 min) - 2,000 yen ($ 26)
It is worth noting that the entrance to the cafe is also not free - $ 40.
Staff said that the greatest demand hours of sleep without additional bonuses for $ 77.
By the way, in Japan there are professional "bayukalschitsy" who come to the house to the unfortunate man and help him to sleep for $ 60.
Given the strange tastes of Japanese may have this place to their liking.
san-anatol. here like at some point you start to think that you know something about the Land of the Rising Sun. and then the next turn - not a fig you do not know them, and begin to understand whether even once - one more question.