Many castles in Europe, in order to survive in the modern world are used as hotels. Consider how much maintenance, heating, cleaning and taxes on such facilities! Not all modern aristocracy can afford it. That this Irish castle is no exception.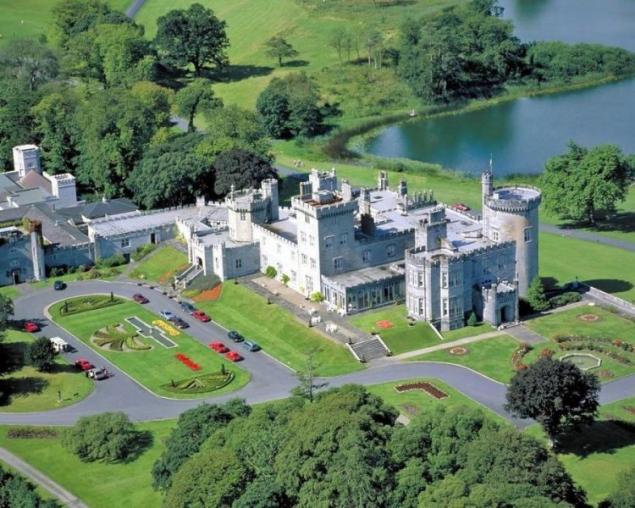 Ireland - a beautiful country with an interesting and rich history! But the most striking of its medieval castles surrounded by unique nature. Among the castles of Ireland occupies a special place Drobolend castle (Dromoland Castle) in County Clare in the west of the island.
The first building, which started the history of the castle appeared in the beginning of XI century. Then the High King of Ireland Brian Boru gave land to his son Druam Olan Donohue O'Brien. King Bohr was not only a kind of ancestor of O'Brien, but brave soldier, who was killed in 1014 in a battle with the Vikings at Clontarf. As early as in 1014 on the hill was a fortress, which served as a defensive O'Brien clan.
But what happened next ...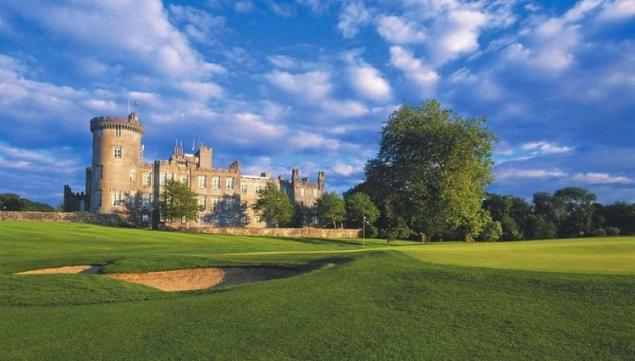 1. Dromoland means Hill of Justice, because the O'Brien clan was one of the most respected in the country and often acted judge in resolving various conflicts.
At the beginning of the XII century descendants Donohue O'Brien already thoroughly secured the title of Kings of Thomond - kingdom in the south - west of Ireland.
In 1460 the castle Drobolend expanded and it appeared 75 rooms with beautiful interiors, portraits of the owners of the castle since Donoghue and King Brian Boru, and precious weapons on the walls.
So Drobolend castle became the seat of the Gaelic Kings 8 generations.
In 1543 the last king of Thomond Murhad O'Brien was forced to give up the crown and swear allegiance to King Henry VII.
Instead, O'Brien received the title of Baron and the title of Count Inchikuina Thomond who have been transferred to the clan from generation to generation.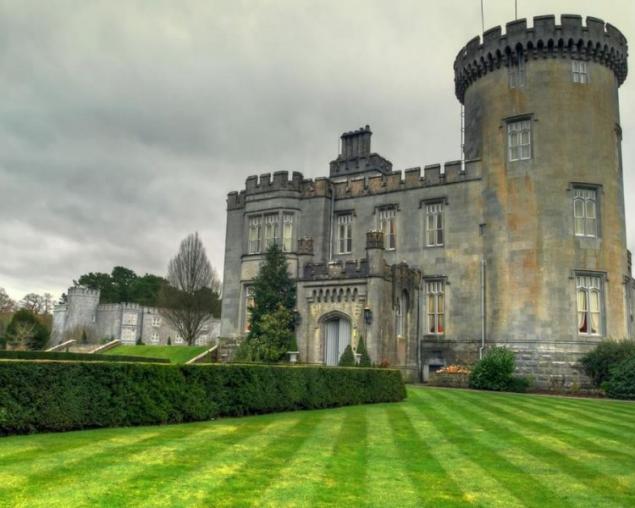 2. It has a great history of the castle with the murders and mysteries, like many medieval castles.
In 1962, the last of the kind of O'Brien - 16 Baron Inchikuin - sold the castle and 350 acres of land - the difficult financial situation.
Baron built a house opposite the castle on the hill every day to see their nest. He spent in this house all my recent years.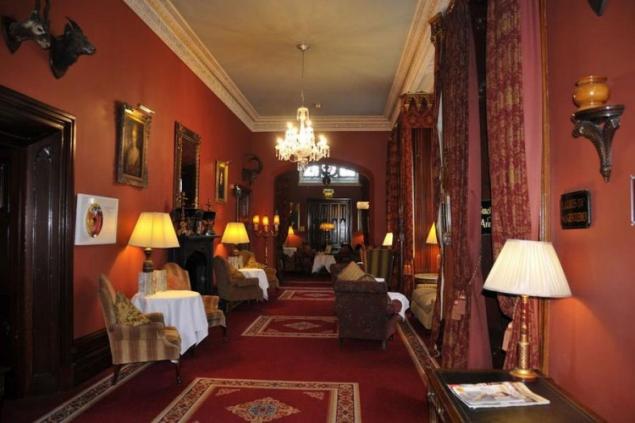 3. The castle became a luxury hotel with 75 rooms in 1997: splendid rooms, horseback riding, archery, fishing and golf academy.
This lived Bill Clinton, Nelson Mandela, John Travolta, Muhammad Ali, Jack Nicholson and many famous people.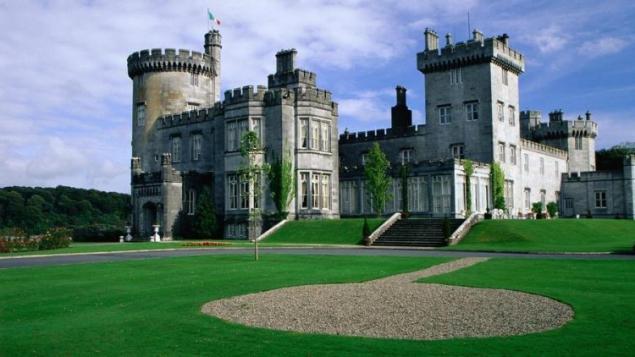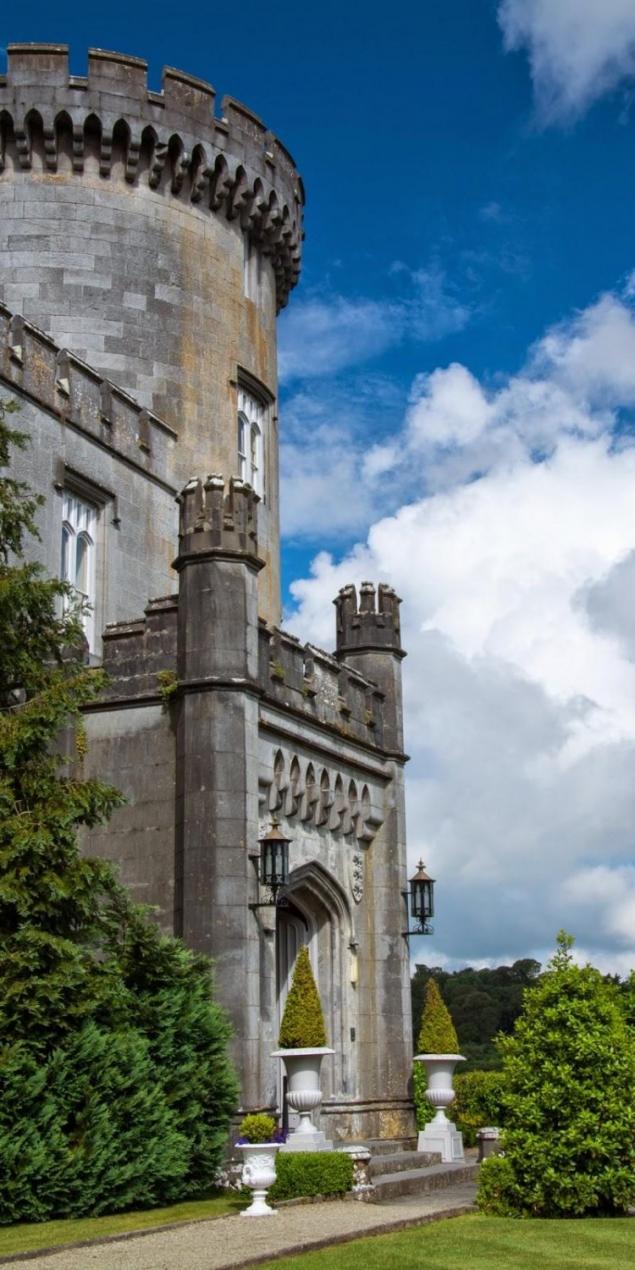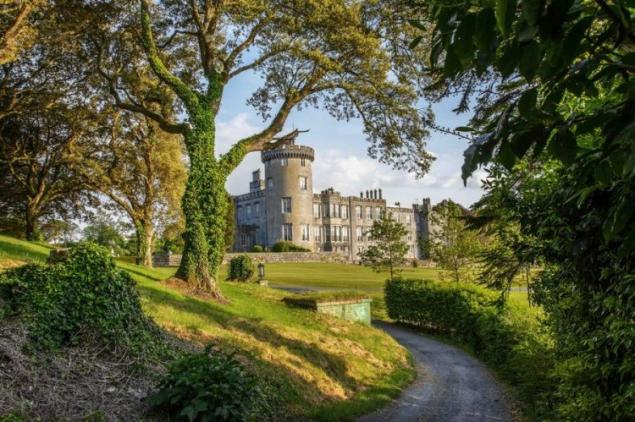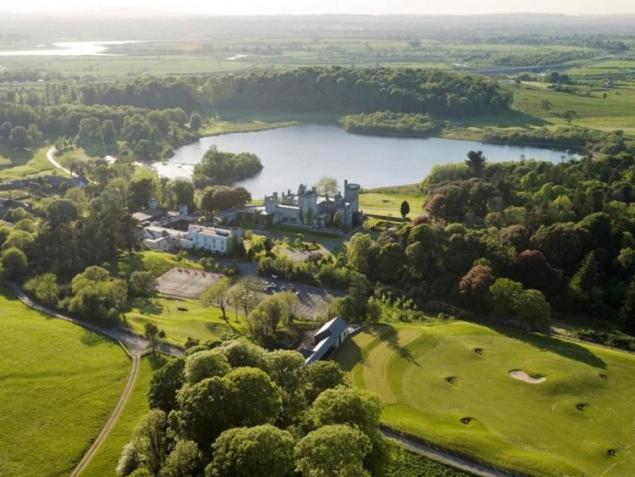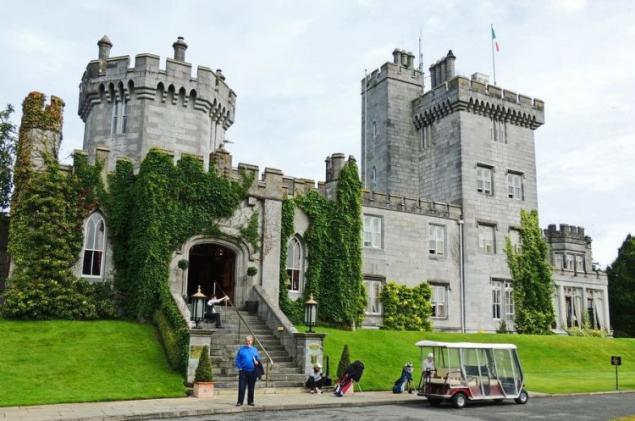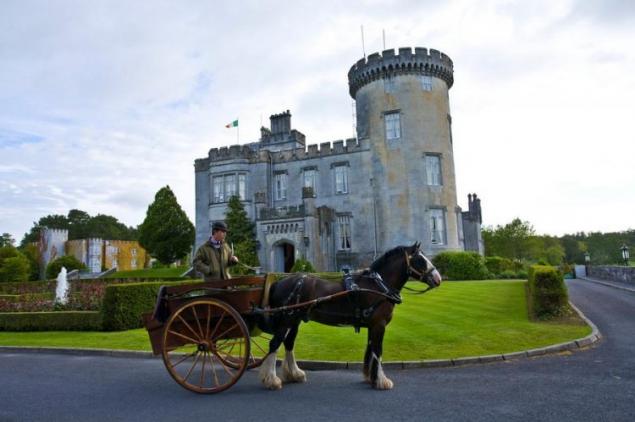 ​​