French postman Ferdinand Cheval laid the foundation of the Ideal Palace in 1879. He was 43. During the thirty-three years, he worked hard all alone, at night, dragging stones, and in the afternoon continuing to deliver the letter.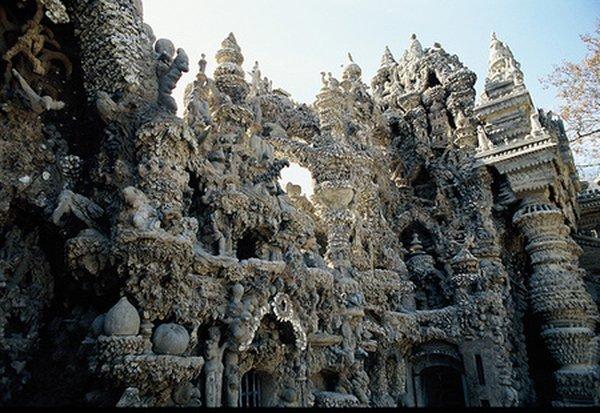 In his notes Cheval admitted that the impetus for the creation of a giant palace served as a strange stone on which he stumbled once in the morning. Layered, flowing rock attracted the eyes, forced to think about other possible forms.
The next day Cheval returned to the same place and picked up a few rock samples. Thus began his 27-year phase of collecting stones. At first, he brought them into his pockets and shawl, then in the basket, and finally began to carry stones on a homemade wheelbarrow, putting them in the backyard. Neighbors thought he was crazy, but he did know, what are the stones.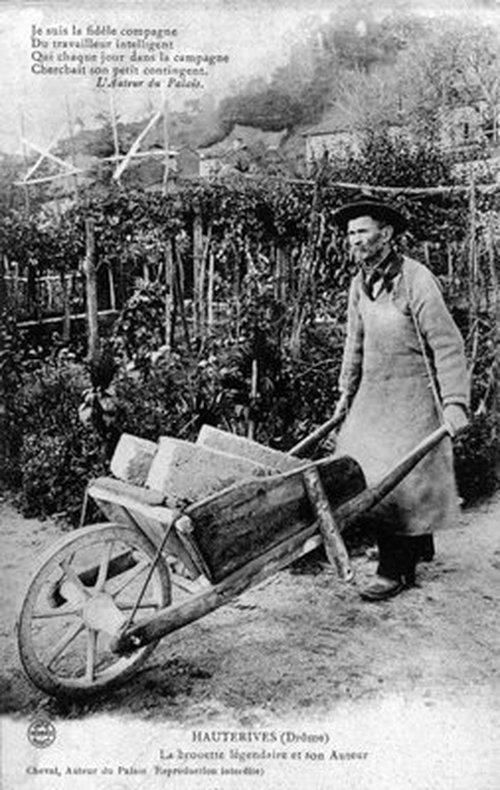 Palace gradually grew, nothing resembling a regular European architecture. His forms are related to natural: it seems that the Chevalier nothing was impossible, so loose it includes the composition most fantastic details. Furthermore, the overall impression that the author was familiar with, for example, with the Indian temples, so impressive proportions of the columns and sculptures. Although the Ideal Palace like to call first naive architecture itself Cheval never been naive - it just was true to himself and fully dedicated himself to art.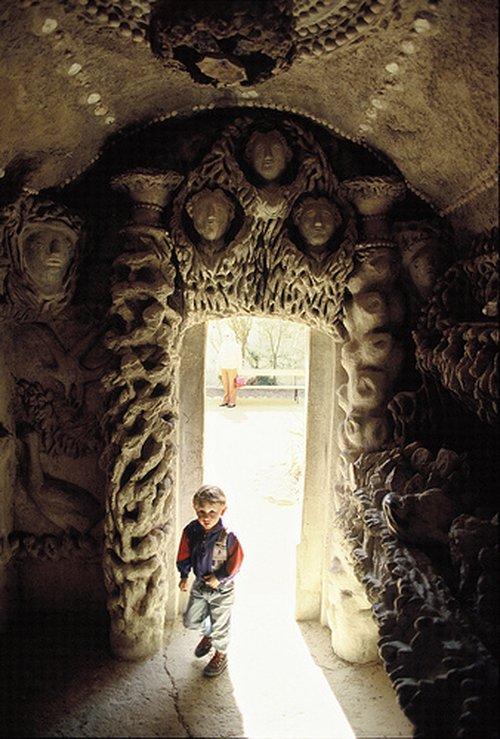 Voobshe Cheval was quite simple Frenchman. At age 13, left school to work in a bakery, but eventually became a mailman. Neither architectural education or skills mason course he did not. But he was a poet. So that the narrow passages of the palace and towers outside covered with his sayings and poems. Here (next to verblyudikom) reads: "By creating this rock, I wanted to establish opportunities will».
Outside the palace is surrounded by an external staircase adorned with towers and fountains: the viewer look masses sculptures - Egyptian gods, Catholic saints, images of pilgrims and animals. Inside - a long transitions Rakushechnaya mosaics and recessed-sanctuaries. There is a mosque, a church of the Virgin Mary, and so on.