April 2 - the World Day of Awareness autizmaKak rule, on this day the media talk about the statistics of suffering from autism children and adults in the population. However, it should be understood that autism - not a disease but a special type of perception of the world. This is a view from a different reality from a different angle. And at the same time it is important to remember that people with autism are the same as the rest. Inherent artists autistic isolation often borders on genius. We can recall the great painters who in one way or another had a degree of autism. Vincent van Gogh, Pablo Picasso, and even, perhaps, Hieronymus Bosch once worked, and did not know about that are the same as thousands of others today. Figures autism to better understand the perception of the world and their view of their place in society.
Website offers great creative ability to assess people in their peculiar world.







Artist Stephen Wiltshire draws New York from memory after a 20-minute flight over the city by helicopter.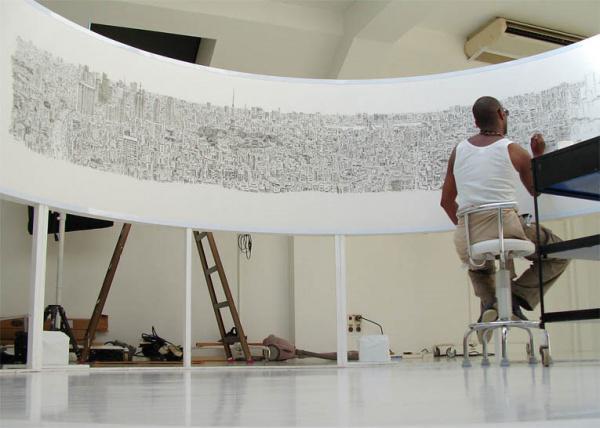 «Panorama Tokyo»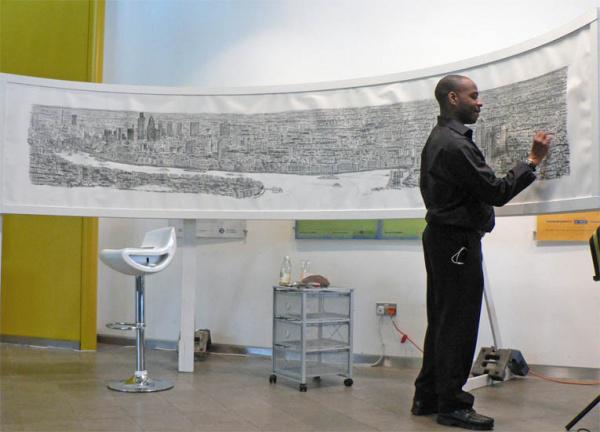 «Panorama of London»

It recreates a panorama cities solely from memory. To create your own masterpieces of the artist exclusively uses pens, high-quality paper and iPods, as music helps him concentrate and not be distracted from the process of drawing.

Psychologists, educators and behavioral analyst Jill Mullin (J. Mullin) collected in the book "Painted Autism» (Drawing Autism) works of these extraordinary artists. Besides the works of distinguished authors, the book contains a picture of unknown but talented artists, as well as drawings of children with autism spectrum disorders.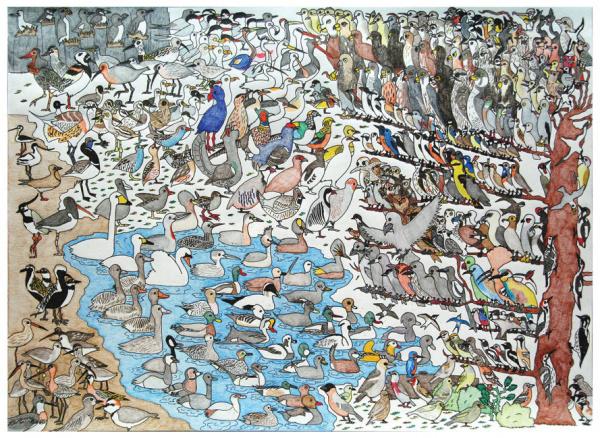 «Birds», David Barth (10 years old)

From a letter to his mother: "... the figure of nearly 400 birds, and he knows the names and Latin names of most of them»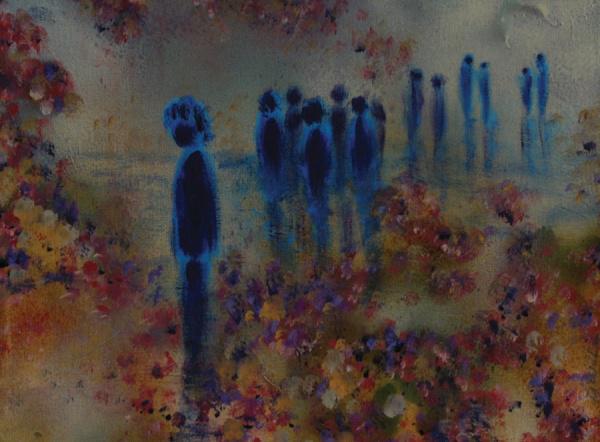 «The Outsider", Donna Williams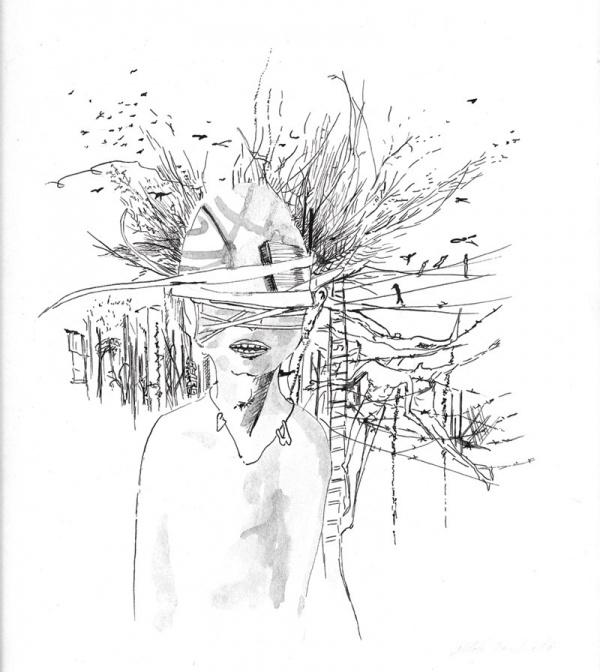 «The War in Vietnam", Milda Bandzayt

«The Death of Love», Charles D. Topping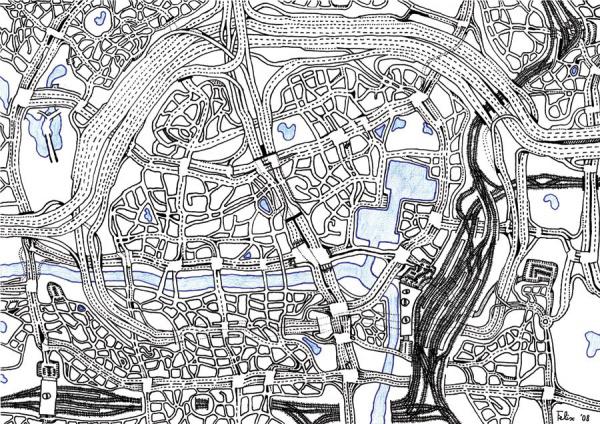 «imaginary map of the city», Felix (11 years old)

«Dancing with a dog», Michael Elaine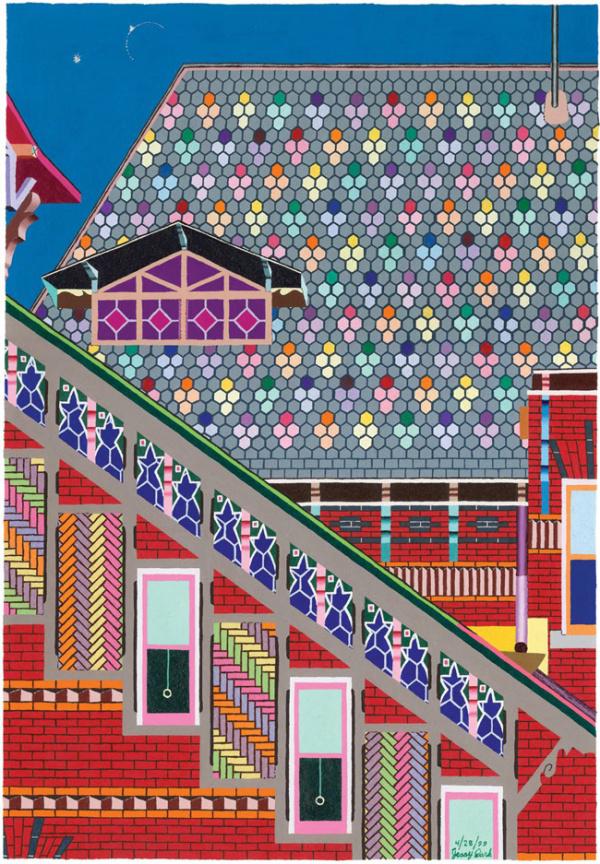 «Mark Twain House," Jessica Park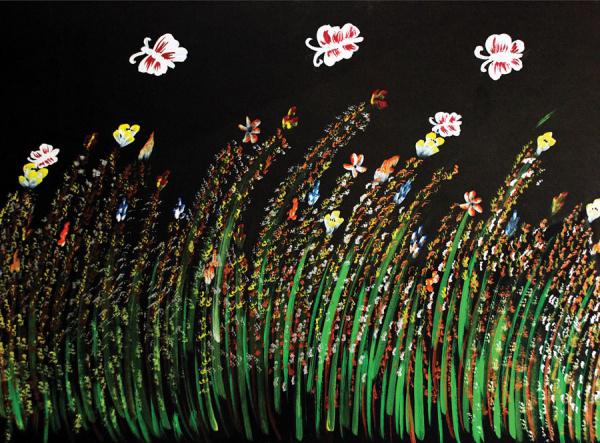 «India 'Veda Rangali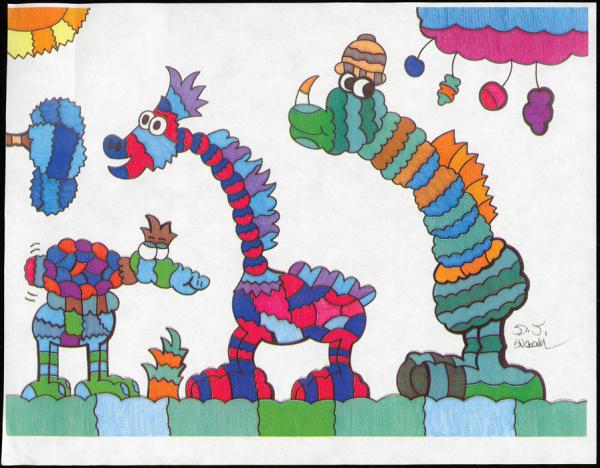 «Large wild friends», DJ Svoboda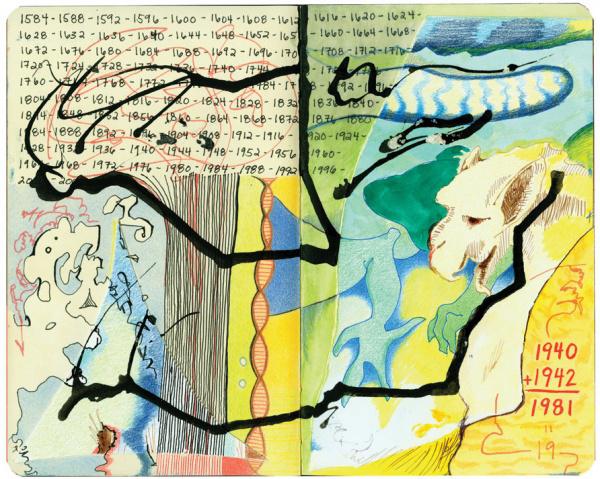 «Leap years," Emily L. Williams

«They took your razor, shoelaces and belt», Emily L. Williams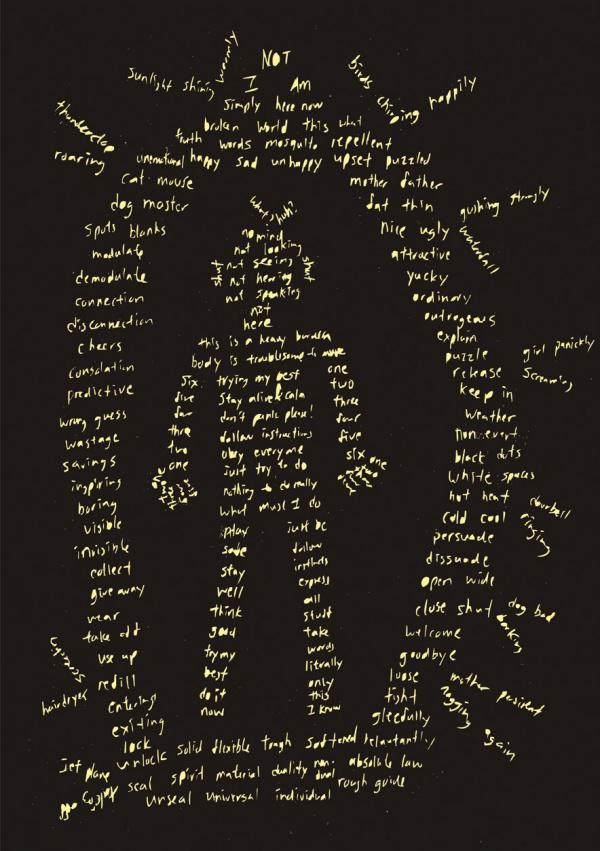 «Mirror of Reason," Eric Chen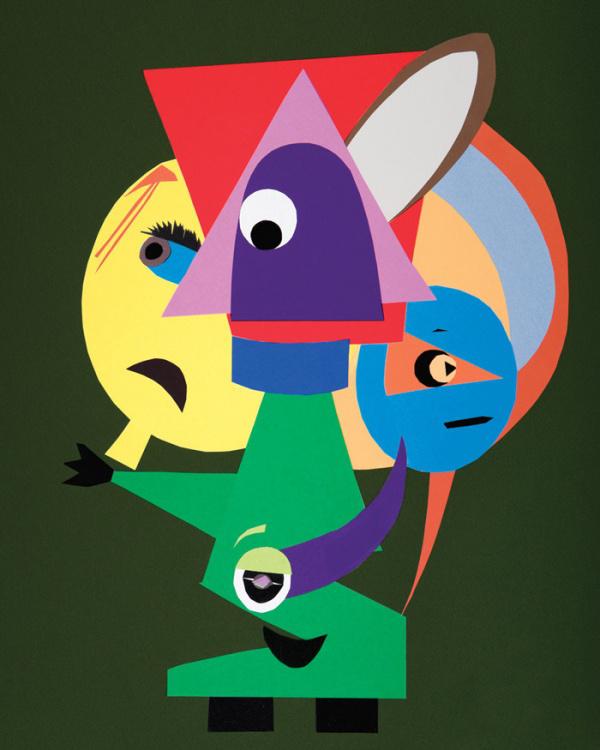 «Friends», Will Kerner C (12 years old)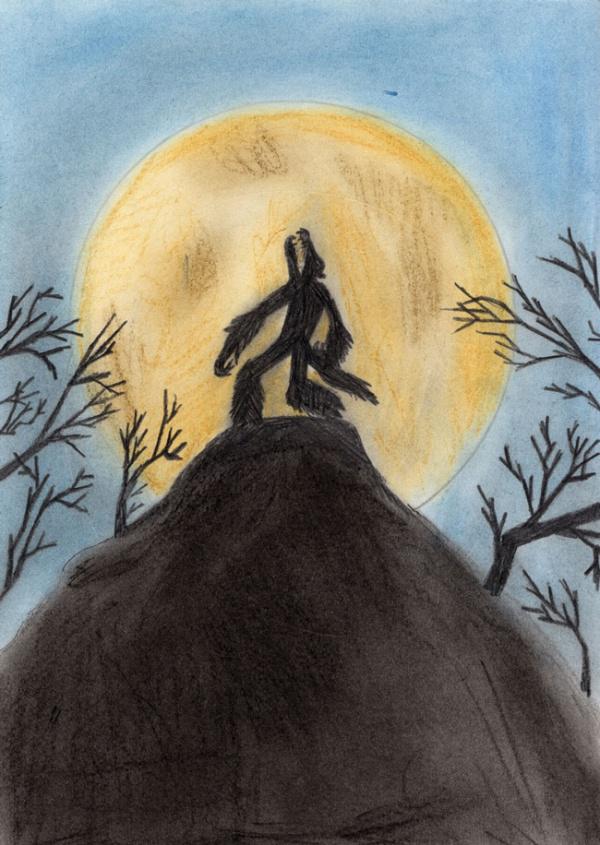 «Werewolf», Woot Devolder (14 years old)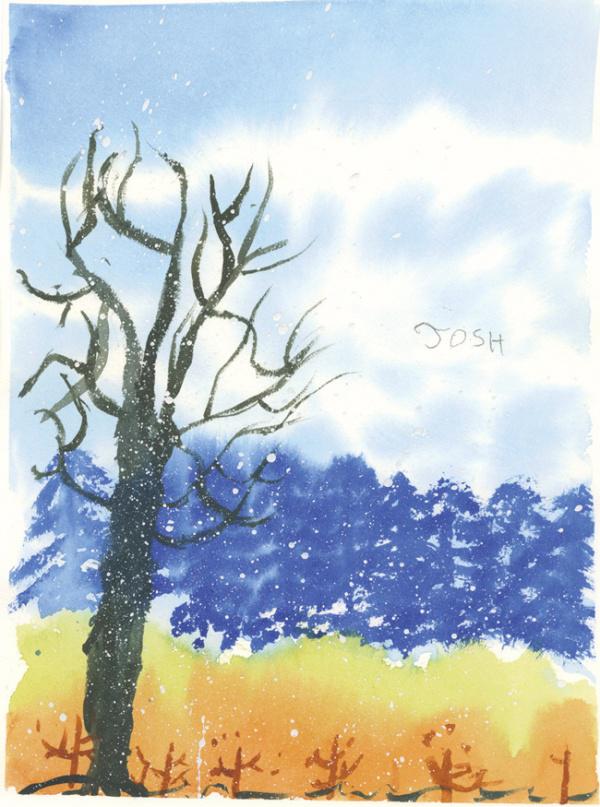 «The change of seasons», Josh Peddle (12 years old)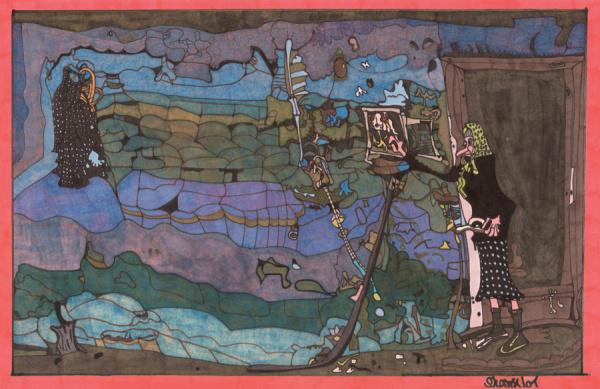 «Stone house», Sean Belandzher

«Girl and the Goat", Justin Kan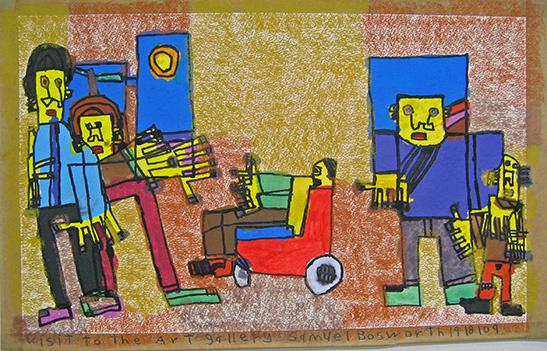 «A visit to an art exhibition," Samuel Bosworth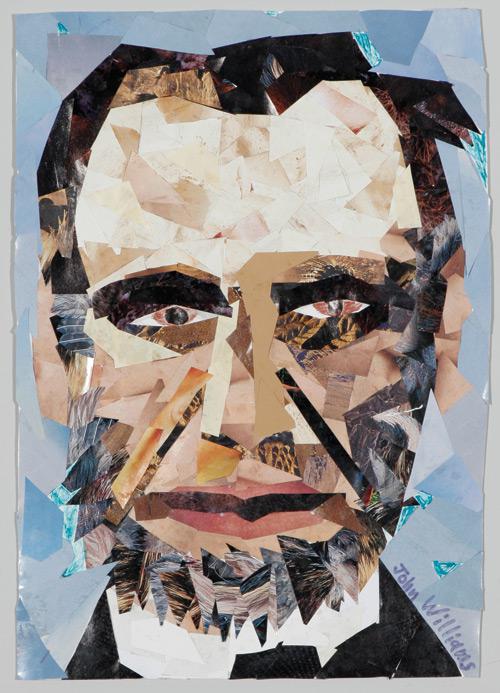 «Abraham Lincoln," John Williams' application

According to the author, the world seems chaotic, so creating of the disparate parts of a holistic image of pleasure.


«Cat House" famous autistic artist, sculptor and singer Donna Williams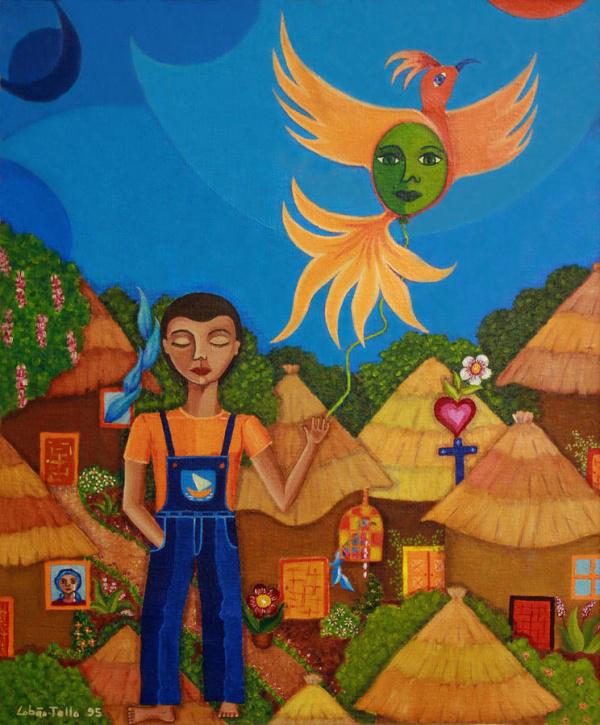 «Clepoy flight," Tello Madalena

See also: Children's drawings eyes of the artist

via www.adme.ru/vdohnovenie-919705/narkotiki-i-kreativnost-331655/