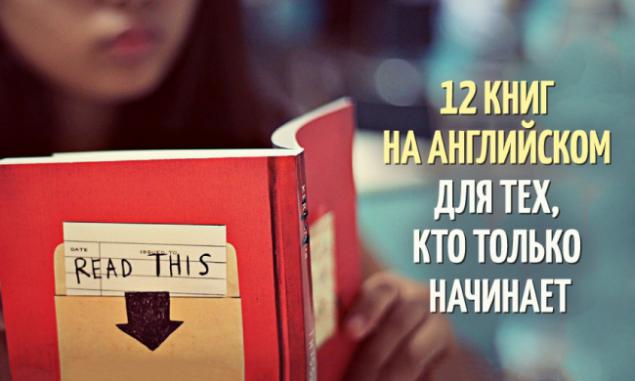 To be able to explain in English, fairly 1,000 words; to lead a more or less meaningful conversation - 10,000 words. But to really feel and understand the language, you can only read fiction.
Here, too, the move does not get at it - should begin with books written in simple language, without linguistic experiments.
Website has collected 12 books in English for those who are just starting to read the original.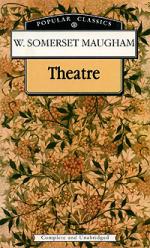 "Theatre" Somerset Maugham / «Theatre» Somerset Maugham book smart and subtle novel about the sudden popular theater actress with a young man - the same age as her son. Simplicity is the sort of language when it is ingenious, and not from the poverty of vocabulary. The story and characters are so carried away that I want to read, not stopping until he read to the last page.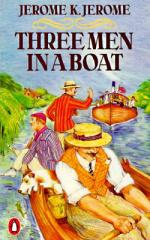 "Three Men in a Boat" by Jerome K. Jerome / «Three Men in a Boat» Jerome K. Jerome cheerful book about the journey of three gentlemen and Montmorency fox terrier on the Thames. The book is simple enough to read in English. At the same time, you can learn pure English humor in the original and learn in a good mood.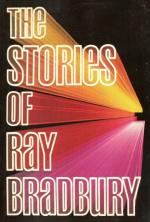 Stories of Ray Bradbury /
The Stories of Ray Bradbury Ray Bradbury - one of the masters of the short story, who knows how to whip up an incredibly small timing. Do not have time to drink tea, and everything has already happened. Very convenient: one story - one lesson. The texts of many dialogues that are known to decorate the book.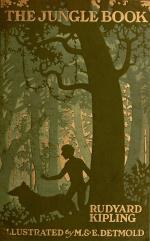 "The Jungle Book" by Rudyard Kipling /
«The Jungle Book» Rudyard Kipling With this book it will be easier, since most of Kipling stories we know from childhood. Mainly on subjects of a wild boy Mowgli. So get used to reading in English will be easier. The book captivates strong characters, colorful scenery and romance of the old legends.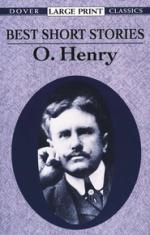 "Stories" by O. Henry /
«Best Short Stories» O. Henry O. Henry with his short stories, just for one night, very convenient for English lessons. Not only short stories, and suggestions which they are written. A pleasant "bonus" are optimistic, winning the troubles of life, wit and unexpected ending.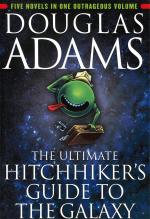 "The Hitchhiker's Guide to the Galaxy" by Douglas Adams / «Hitchhiker's Guide to the Galaxy» Douglas Adams Funny characters, a lot of humor and adventure, so you forget to look in the dictionary to read more. Well, a few books in the series, so that enough time.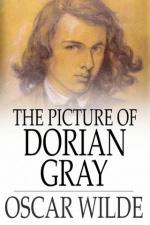 "Portrait of Dorian Gray" Oscar Wilde / «The Picture of Dorian Gray» Oscar Wilde scary, but a cautionary tale of Dorian Gray is well motivated to read. Yet much more important language Wilde - capacious, aphoristic and understandable to the reader without consulting with experts in the translation.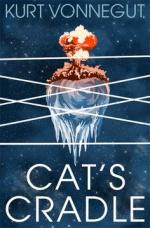 "Cat's Cradle" by Kurt Vonnegut / «Cat's Cradle» Kurt Vonnegut novel is written with small heads, so convenient to read portions. Not a very funny story is told vividly and wittily. Apt remark I want to quote the right and left. But there are some copyright neologisms, which will have to come to terms.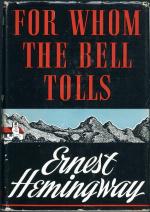 "For Whom the Bell Tolls" by Ernest Hemingway / «For Whom the Bell Tolls» Ernest Hemingway American history, who came to Spain in the grip of civil war. Hemingway of those authors who have avoided the giant complex sentences that beginning readers in English very much on hand.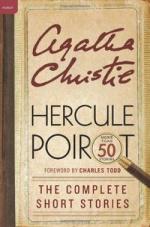 A series of Agatha Christie's Poirot / «Hercule Poirot» Agatha Christie can start with stories and novels continue. Unperturbed, the astute detective will provide fascinating reading, but the talent of the writer - a clear, understandable construction of phrases. It is desirable, of course, at the same time choose those novels that you have not read - to save the intrigue.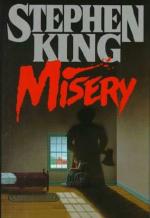 "Misery" by Stephen King / «Misery» Stephen King Novel is not designed for people with fine mental organization. The plot is not deprived of a kind of grace - something like a bear in a spring forest. But "wrapped" it is easy to read and offers an interesting thought.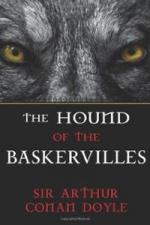 "Hound of the Baskervilles" Conan Doyle / «The Hound of the Baskervilles» Arthur Conan Doyle The story, of course, all well known. But I wonder how your favorite adventures of Sherlock Holmes in the original sound. Plus, as any detective writers, Sir Arthur did not really bother linguistic experiments.



Discover also a list of films for those who study English.

Photo: Wanda Domingo

See also
15 channels on YouTube for English
170 English verbs, which will be useful in any conversation
155 phrases relevant to talk in English

via www.adme.ru/zhizn-nauka/155-rasprostranennyh-fraz-dlya-razgovora-na-anglijskom-yazyke-844860/