Red Bull Air Race World Series - a sporting event for aerobatics in which the most talented pilots compete in the world. Held under the auspices of the company Red Bull GmbH.
With the Red Bull Air Race has arisen and a new sports discipline - air-slalom - dynamic view of piloting, the purpose of which is to pass a difficult airway with obstacles in the minimum time. Pilots perform a given year program at a time, making sharp turns and passing through a pair of specially designed pylons 20 meters high, called "air gate».
In the Air Race is important not only speed but also accuracy. The slightest mistake leads to penalties. To guide the plane through obstacles close to the ground at speeds sometimes exceeding 400 km / h, requires great skill, which have only a few pilots in the world. Therefore, the participants undergo a thorough pre-selection. These pilots - aces and real pros in their field. Different and can not be - the pilots Red Bull Air Race have to withstand overload to 10G. There is no margin for error.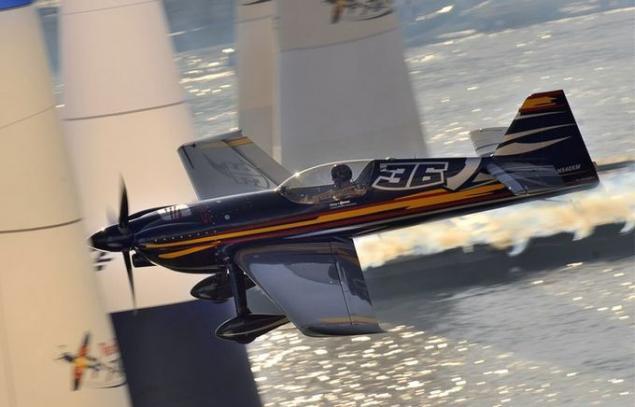 The closeness of the race to the audience - that's what makes the Air Race is so exciting and interesting. Flying at low altitude over a relatively compact track allow viewers to fully feel the energy of the events.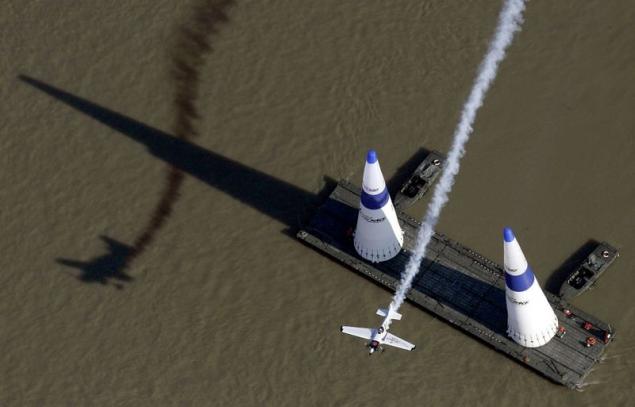 The initiator of the races is the company Red Bull, which appealed to a famous Hungarian pilot Peter frenzied to help refine the concept of competition. The first race Red Bull Air Race took place in 2003 as part of an air show in the Austrian city AirPower Zeltweg and was a resounding success. It was obvious that this sport has a huge potential. After two years of competition in different countries - Hungary, Britain and the United States - the race has acquired the status of a World Series Red Bull Air Race World Series. The first championship in this format was launched in 2005 and was held in seven cities around the world. It was attended by 10 world-renowned pilots.