On American fairs actively advertise race on school buses.
City Croton, Ohio - one of the few places where these are allowed bus race.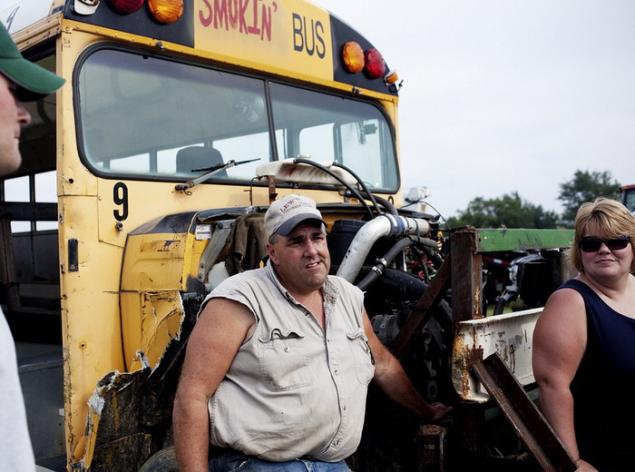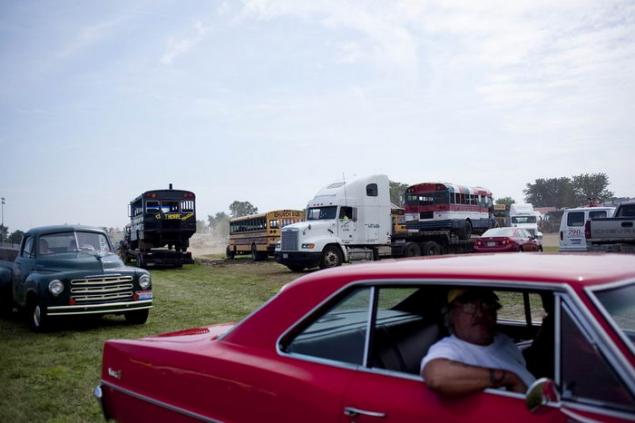 15-meter buses weighing up to eight tons of way through dirty "track" the size of a football field.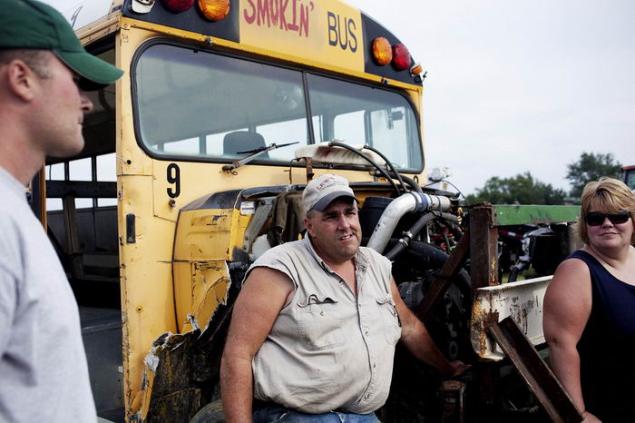 Tim Weiler leaned on the front of the bus before the start of the first race on school buses at the fair Hartford.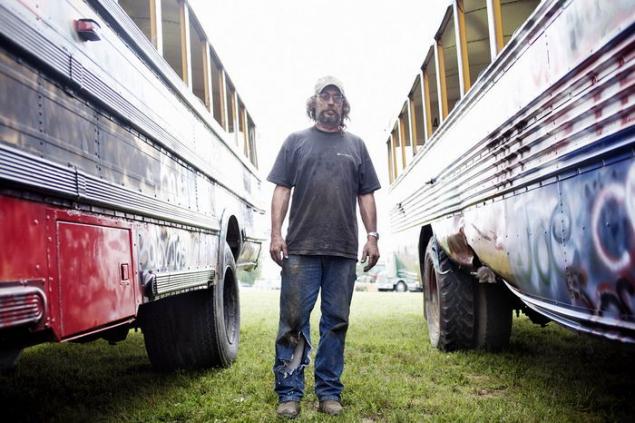 Racers buy old buses and clean windows and passenger seats. They enhance protection for the motor with steel frames. Some increase engine paint other buses. Photo: Kevin Poppell posing buses between his friend Ed Workman - one he rode last year, on the other - in this.