It would seem that Hollywood stars are the people who have to watch their style like no other, because they are public figures, which are closely watched and which are smoothed millions. But in fact, at the Hollywood celebrity is not always possible to look stylish and elegant, sometimes they are gaudy outfits and even ridiculous than cause genuine interest from the paparazzi who did not would not miss an opportunity to photograph the stars failures. Here is not the most successful images of celebrities on the red carpet and in everyday life, which have been sealed with the paparazzi in late March.
Colorful rap singer Nikki Minaj came at a fashion show in a very frivolous garb and lead singer of Vaults Blythe Pepino long puzzled over what to wear to the premiere of "50 shades of gray»
The US TV star Kim Kardashian West (34) of the first to walk the audience pieces from the debut collection of her husband rapper Kanye West for adidas. For the uninitiated outfit Kim looked as if she had forgotten to wear a skirt or pants over the tights.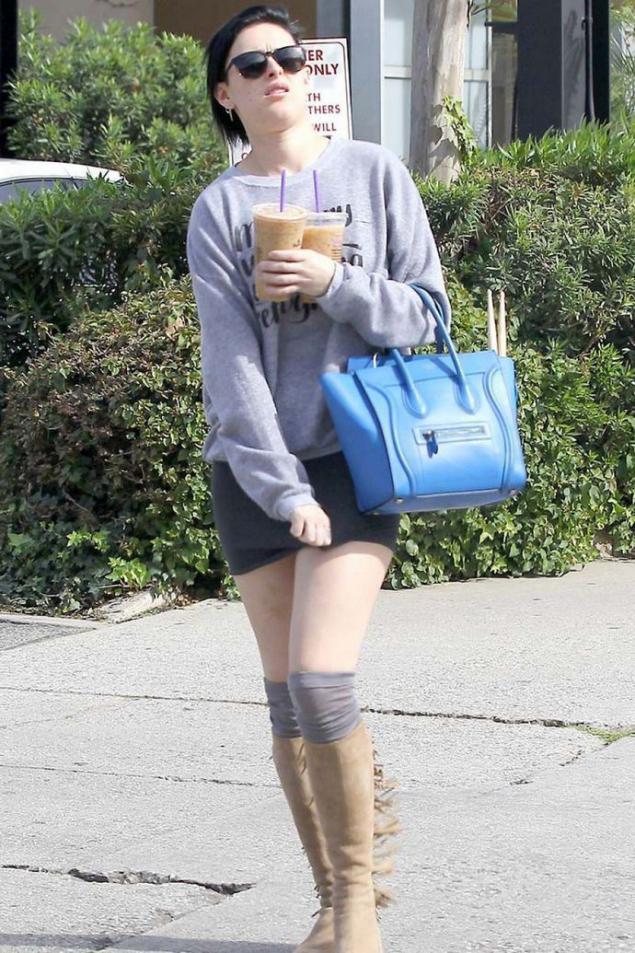 The eldest daughter of Bruce Willis and Demi Moore, Rumer Willis (26) did not guess the length of her skirt, which strove to show passers-by that the show should not be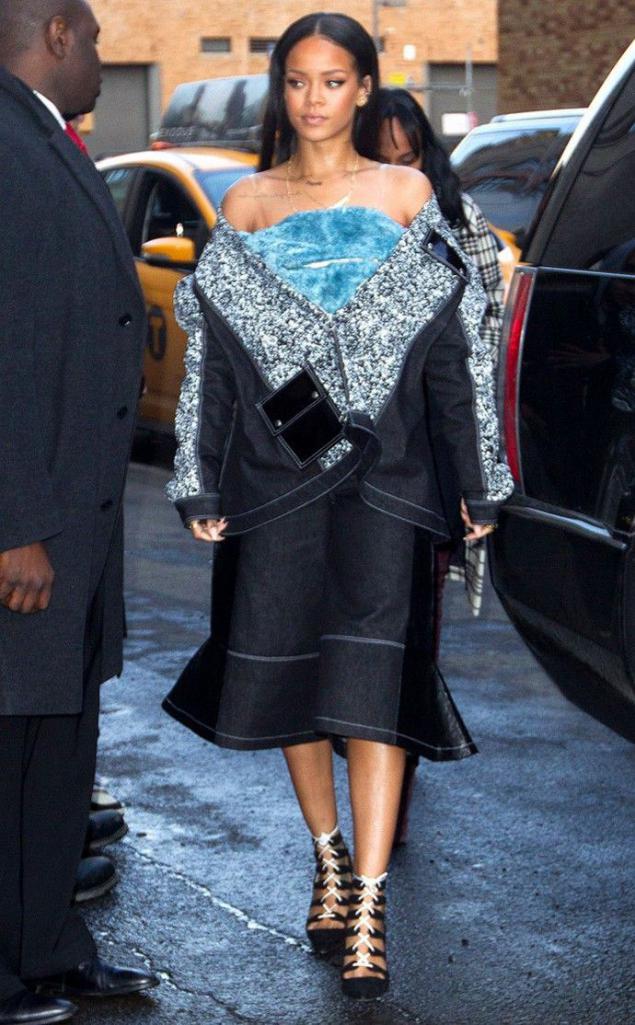 Barbados pop star Rihanna (26) was published in a set of Julia Seemann fall collection, with the creation of which has suffered a lot of teddy bears!
Neckline dress British singer Jamelia (34) was not enough for her outstanding bust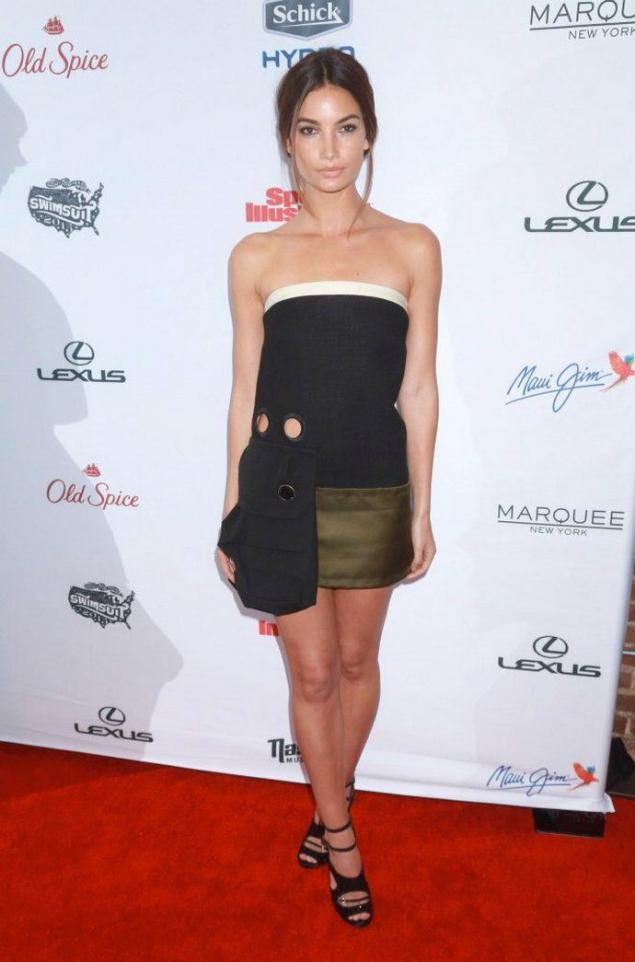 It is said that the supermodel could wear a bag from under a potato and still look good, but "angel» Victoria's Secret Lily Aldridge (29) in a Marc Jacobs dress from the spring collection 2015 refutes this assertion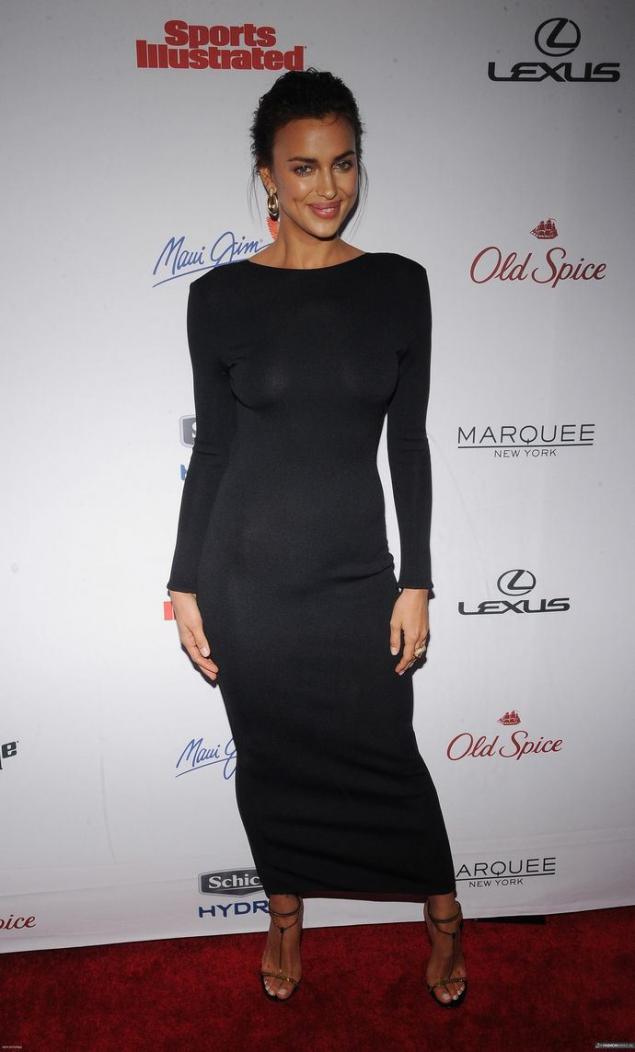 Russian supermodel Irina Sheik (28), recently parted ways with the Portuguese footballer Cristiano Ronaldo, has opted for the red carpet dress, do not decorate her beautiful figure.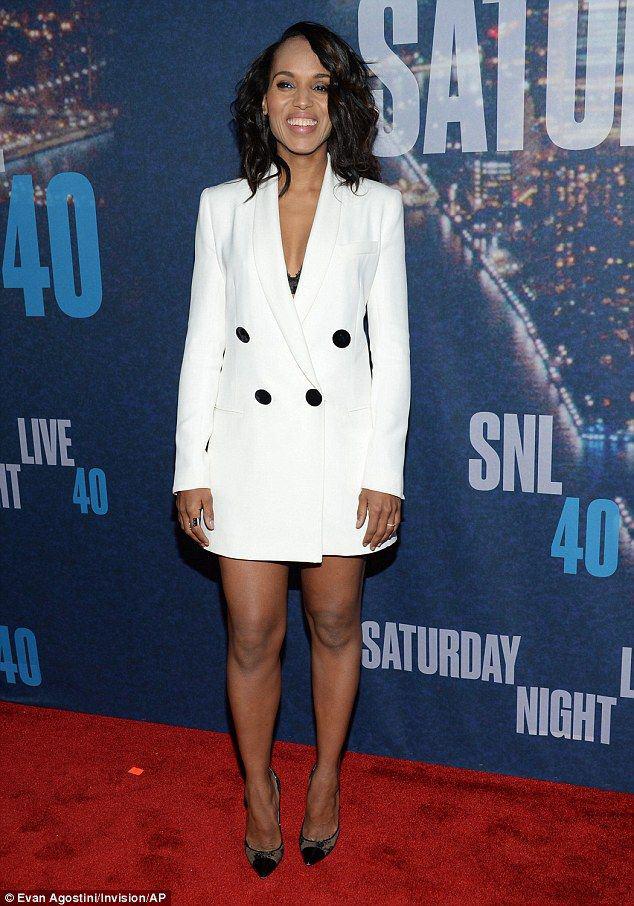 The star of the series "Scandal" Kerry Washington (38) was published in a dress Adam Lippes of the pre-fall collection 2015, stylized jacket tuxedo. Bra peeking elegance that the toilet is not added.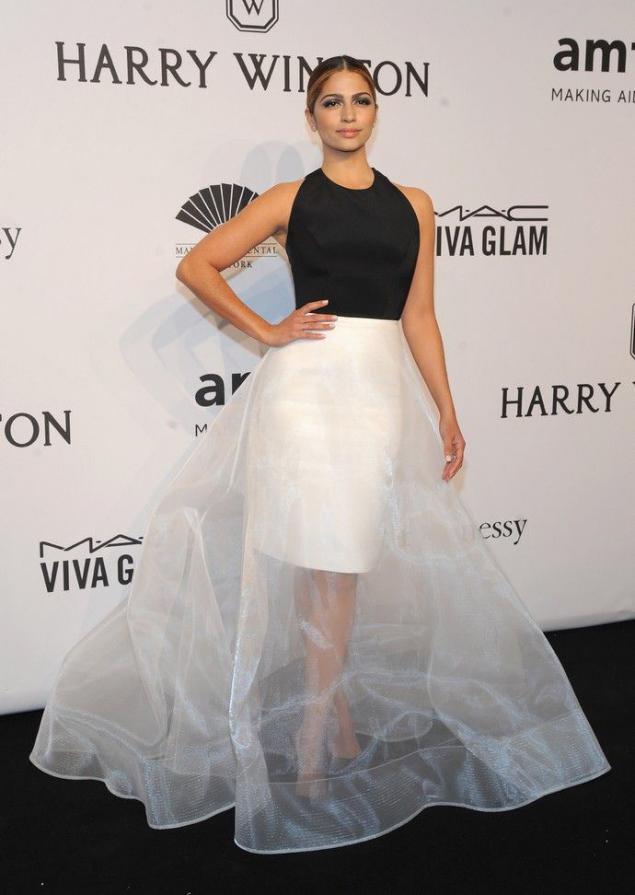 The wife of Oscar-winning American actor Matthew McConaughey Camilla Alves (33) was published in a strange dress Romona Keveza of the spring collection 2015, the bottom of which was like a curtain, tied on top of the office skirt.
British athlete Louise Hazel decided to show her body, lightly covered with a translucent dress and "grandmother" cowards.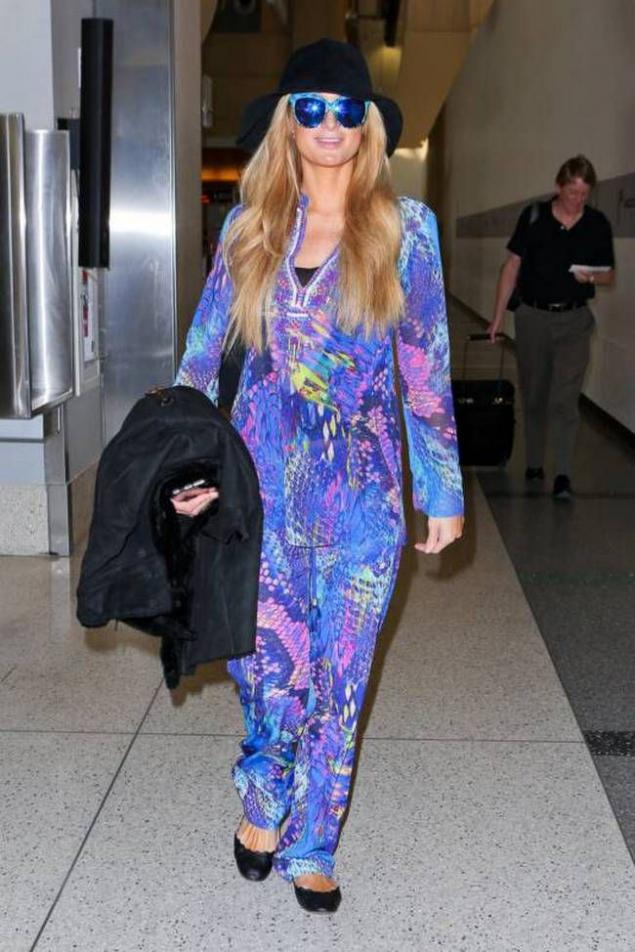 "What this peacock-mavlin? It's me, Paris! "- Tells us one of the world's most famous blonde Paris Hilton (34).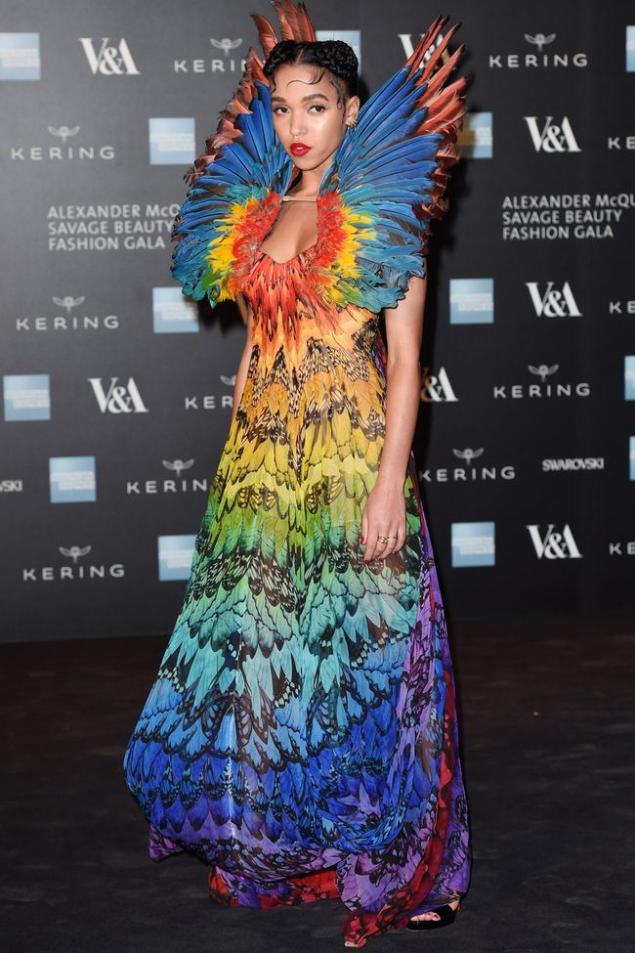 British rap singer FKA Twigs (27) dressed in a gown of Aleander McQueen's spring 2008 collection, which was a clear illustration of the expression "a miracle in feathers».
Another combination of translucent fabric and "granny" panties showed the British model Cara Delevingne Poppy (28) in a dress Osman.
The ancestors of the British aristocrat Mary Charteris (27) would turn over in his grave, they knew how their great granddaughter dressed up output.
Fashion blogger Susie Lau (32) appears as a gay widow.
British supermodel Kate Moss (40) chose a dress Aleander McQueen, a model which is very similar robe.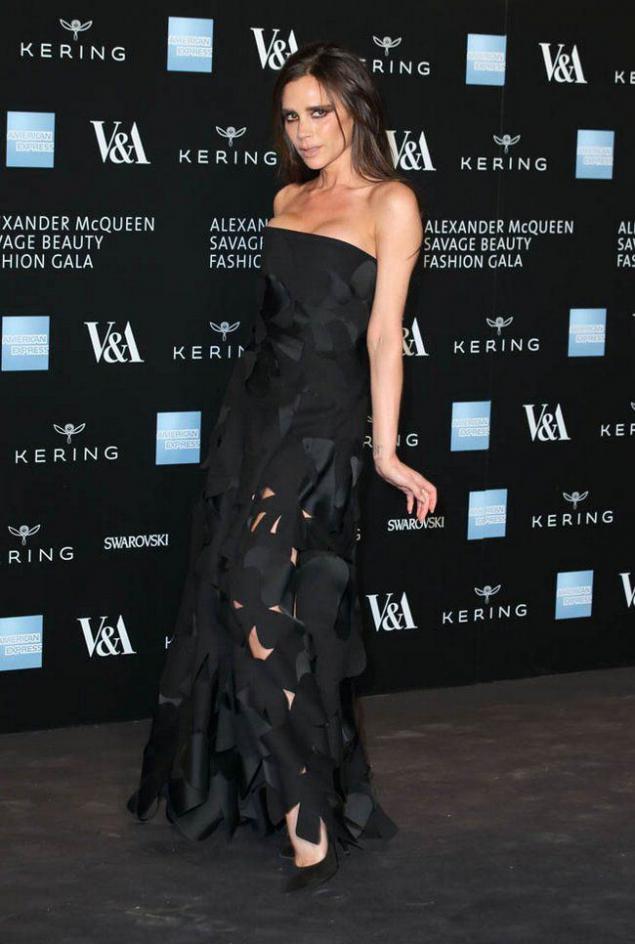 The designer and style icon Victoria Beckham (40) in the dress "myself" with a bad makeup looked like "Corpse Bride" from the movie of the same name.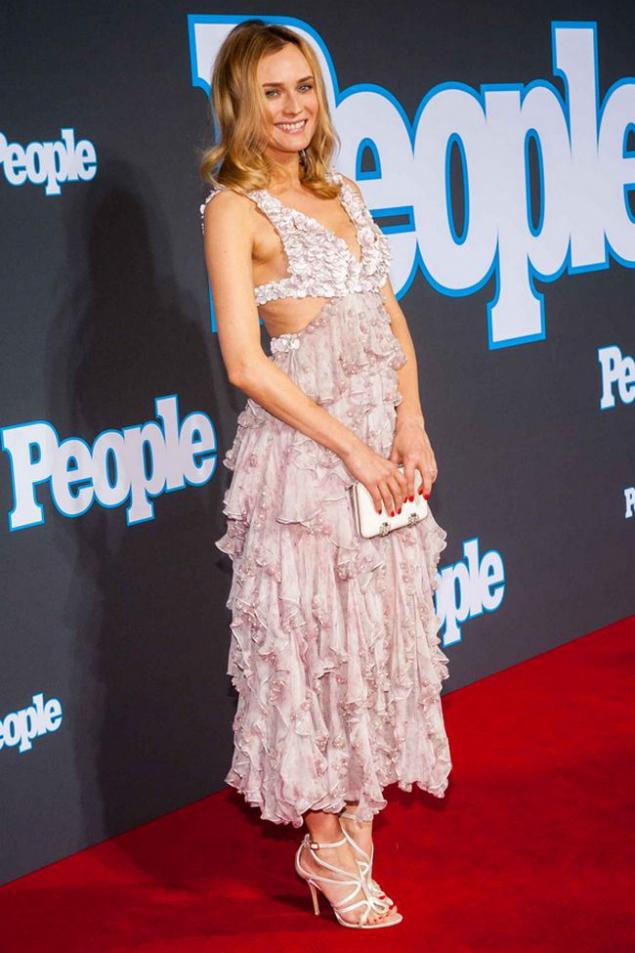 German actress Diane Kruger (38) opted for the red carpet is not flattered her figure Aleander McQueen dress from the spring collection 2015, and became the personification of the phrase "the whole is worth in awful roses"