Fourteenth of February on the nose, it would be time to reflect on the eternal question: what to give your favorite / loved?
Here are some of the original version))
1. anatomically correct chocolate heart. For lovers, sweets and pathologists.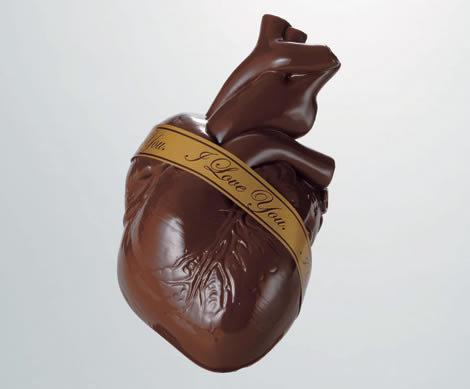 2. Mitten for loving couples. It remains to find the guy who agrees to thrust his hand into this pink crap.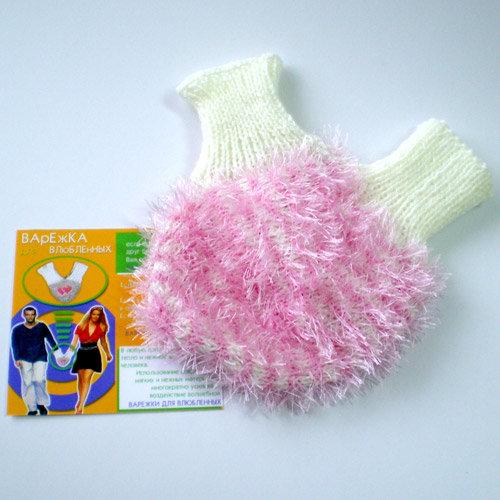 3. T-shirts for lovers. Stay there, I said.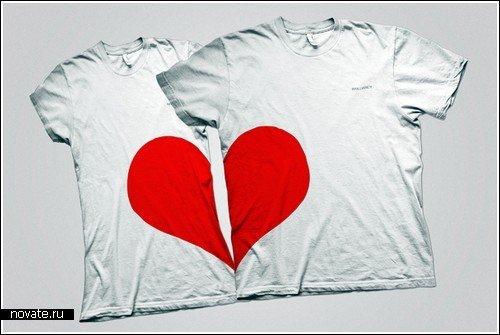 4. Well, obviously - glasses. Your health.
5. Loving like pepper and salt - so different, but always together.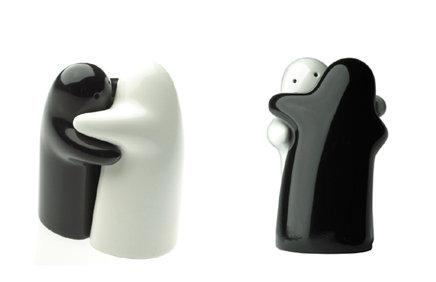 6. Mirror favorite. It's nice, perhaps, to see his head off, pierced by an arrow right through.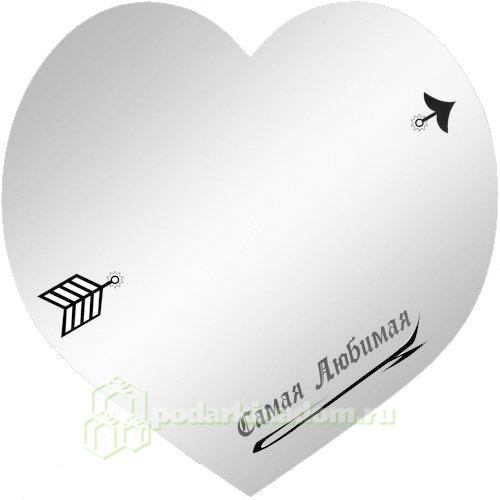 7. Sofa, which is created by designer Daniel Sobik subtly feels when lovers quarrel, and when living in peace and harmony. If they are far away from each other, the surface of the sofa covered with cold colors, blue. And as the pair moves up closer to each other, among the blue "grow" pink flowers, symbolizing the "warming" in a relationship. During orgasm sofa explodes.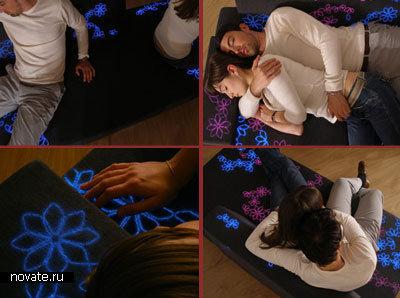 8. Heart that uveleichivaetsya 600 times if you put it in water. What for - is not clear. But if you flood the neighbors can come in handy.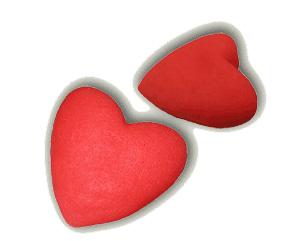 9. The detector smell Kiss-o-Meter: evaluate your chance of a kiss. The scale of measurement of the device is divided into five levels: Kiss Me («Kiss Me»), Possible («possible»), Maybe («Well, maybe»), Risky («unlikely»), Never («for nothing») . After such a gift, most likely in a relationship come coolness.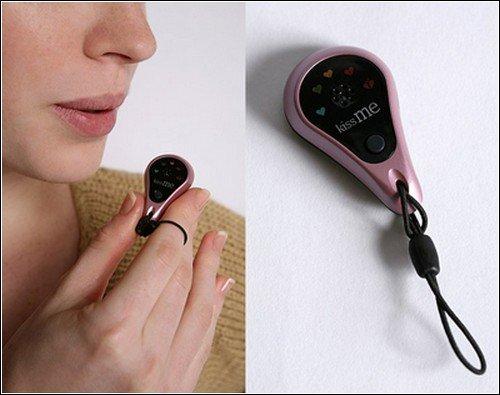 10. Do not forget the classics.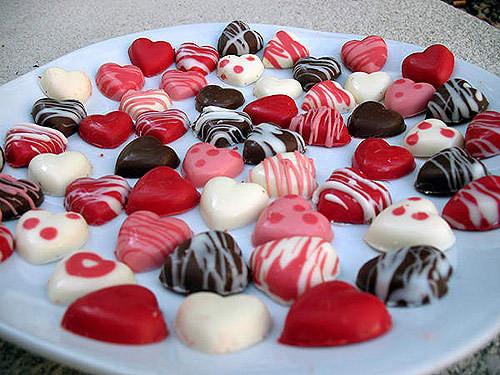 11. These rings may be joined into a single decoration.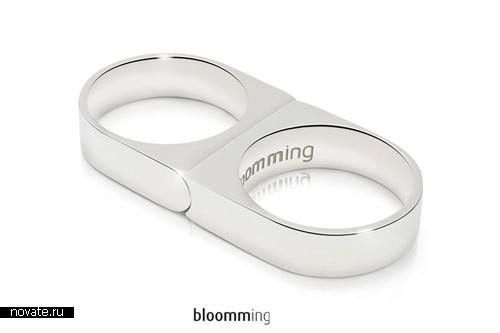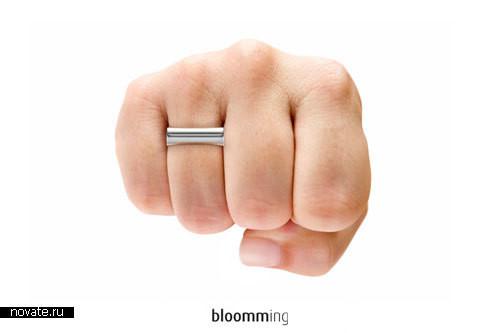 12. Toaster. While roasts like decent words.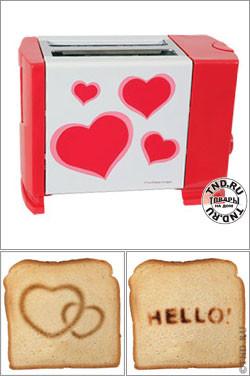 13. Mattress for lovers. To hand is numb.
14. Umbrella for two came up with the duo of designers Jasmine Razhaan and Mark Owens. Passers-by on the narrow sidewalks of Moscow will be delighted with this couple.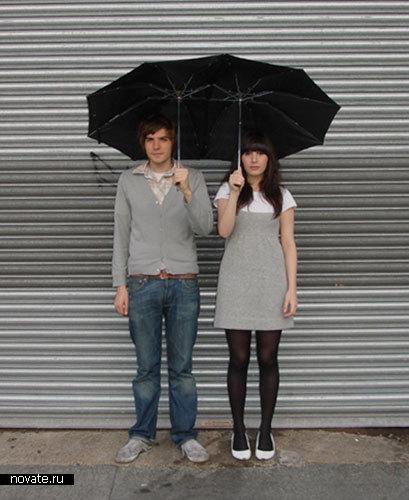 15. Watch for lovers:
16. The shell-shaped heart. Been wiped out in her hair looks especially romantic.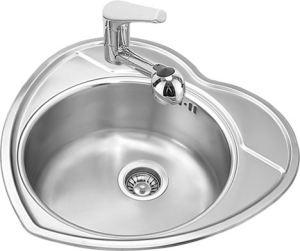 17. Two mp3-player, each in the form of half of heart.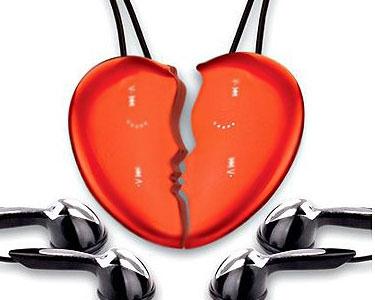 18. pants for two. Hmm ...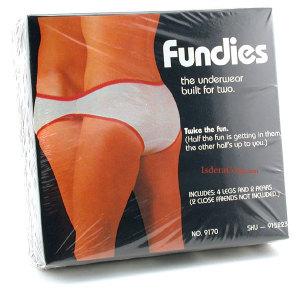 19. The eight-animated T-shirts. Normally on a T-burn two and a half heart. But when you get closer to the happiness gradually light up the six of hearts. They worked for three hours on batteries, which are placed in a small pocket inside out.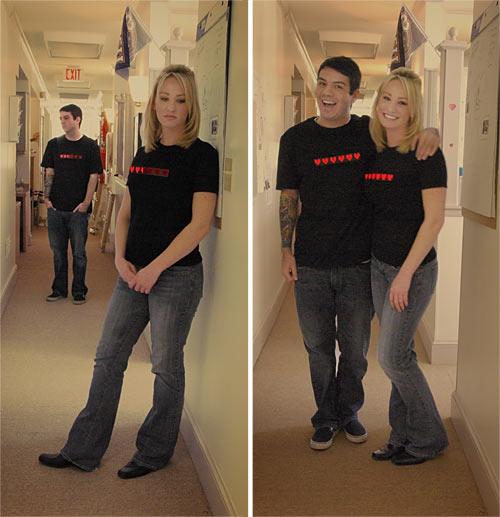 radulova