Want to decorate your home before Christmas and do not even know where to start? You can make a wonderful wreath of Christmas balls and hang it on the door, or in any other corner of the house. Its production will take you no more than 10 minutes, and the result will exceed all your expectations!
You will need 1 hanger wire, Christmas balls 50-80 (depending on the size of hangers) and tape.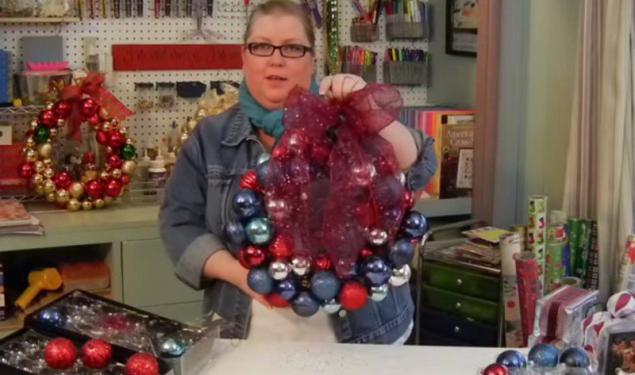 1. First bend the hanger so as to obtain a circle, on which you can hang balloons. To get a perfect circle, you can use a bucket as a form.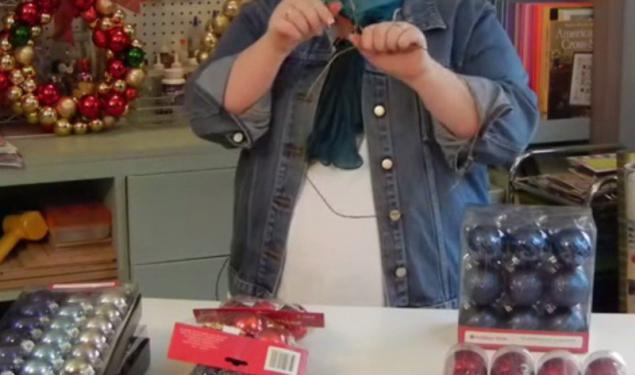 2. Next, spin the top of the hanger so you can hang the balls on a wire.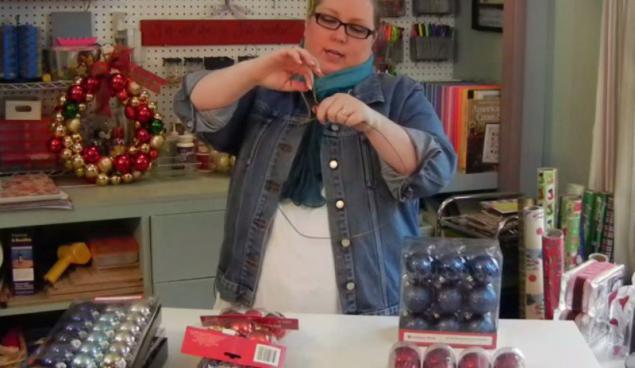 3. Now strung Christmas balls. If you want to get a certain pattern, do not forget to alternate them.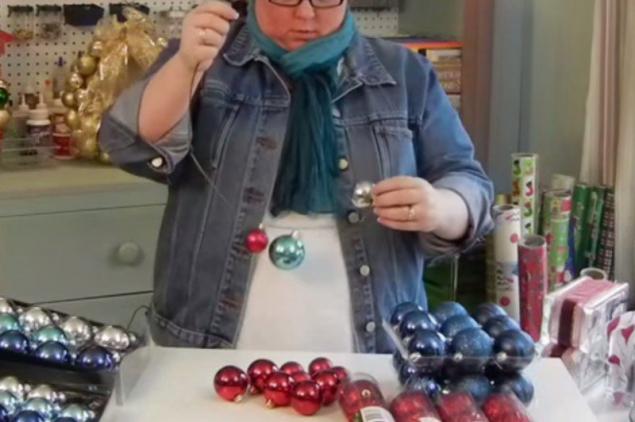 4. When you're done, hold the top of the hanger.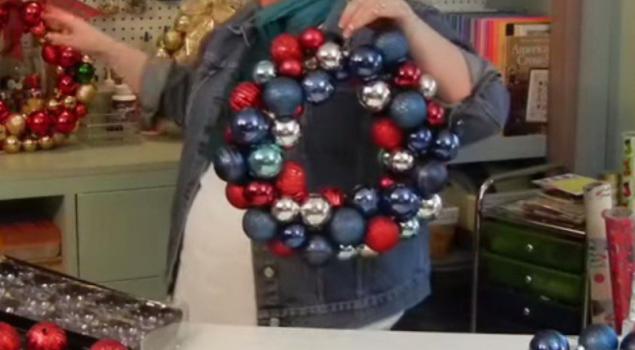 5. Then choose which side will face and make a bow of ribbons on the side.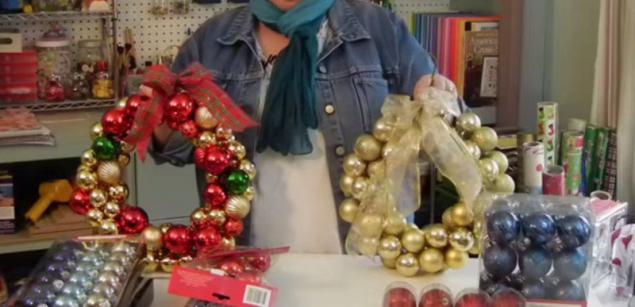 In this video you can see more detailed instructions on making this Christmas wreaths:
Here and ready amazing festive wreath. It is ideal for the front door as a Christmas decoration. Or, if you have a fireplace, it will look good on him.
Show your friends this New Year's an interesting idea!
via takprosto cc