What could be more delicious homemade ice cream prepared with their own hands? Its like everything! Usually cooking this incredibly delicious dessert takes quite a lot of time and effort. It offers you a little trick that will help you make the frozen ice of juice in just 5 minutes!
You will need:

orange juice ice cubes salt 2 vacuum bags in different sizes towel < /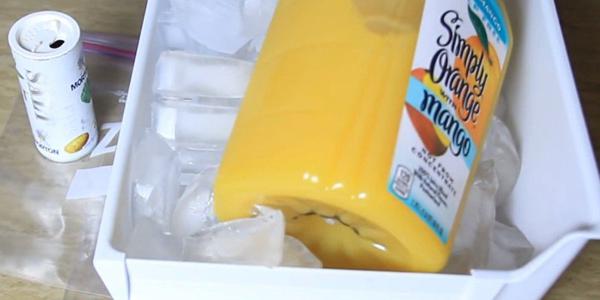 Preparation:

1. Pour into a smaller vacuum pack juice pack and get rid of the remnants of the air.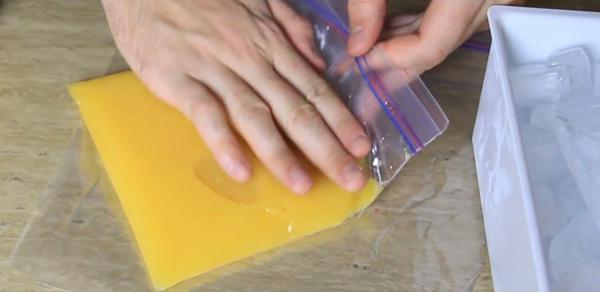 2. The smaller the package you need to put in one that is bigger by filling it with ice cubes.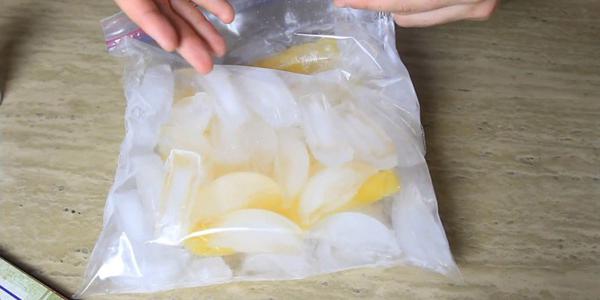 3. Grist bag with ice much salt.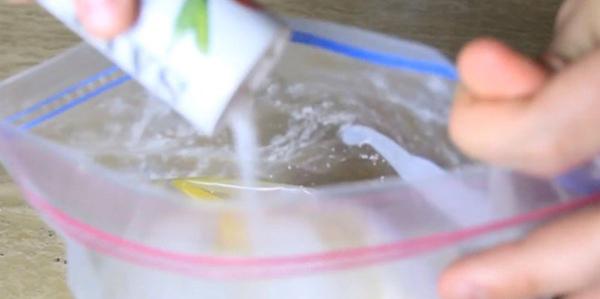 4. Close the vacuum bag Wrap a towel and vigorously shaken 5 minutes.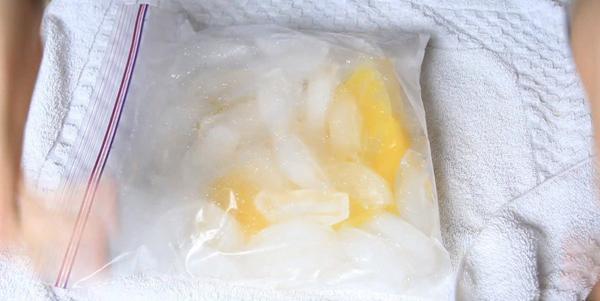 5. When you get one package of juice, you will see that it has thickened and turned into a frozen ice.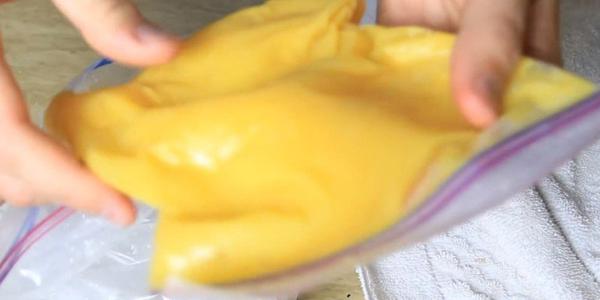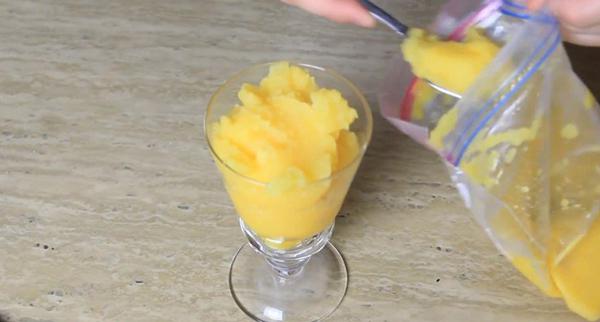 Knowledge of chemistry can be very useful even in the kitchen! Now guests will not be able to catch you off guard, because you'll always find than they can treat!

Friends love ice cream? Then share with them this recipe!

via takprosto cc