Dutch artist and designer Daan Roozegaarde created excellent innovative luminous bike path. At night, due to the shimmering stones and LEDs, it resembles the famous painting "Starry Night" by Van Gogh.
The track length of 1 km is located in the Brabant, the Netherlands, - the county in which Van Gogh was born and spent his childhood. Rounded glowing form on its surface to help cyclists to navigate while driving in the dark.
LEDs get their energy from solar panels located nearby. Thus, the road does not consume electricity and is safe for the environment.
In the photos below you can see the beauty of this unusual design.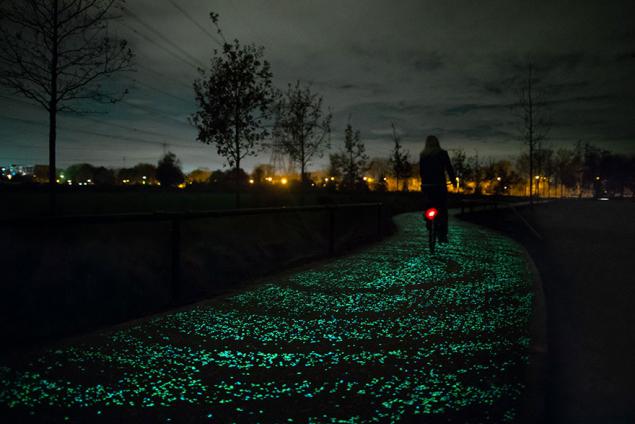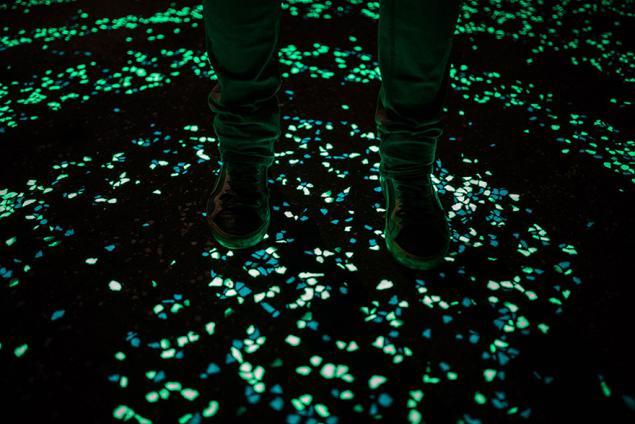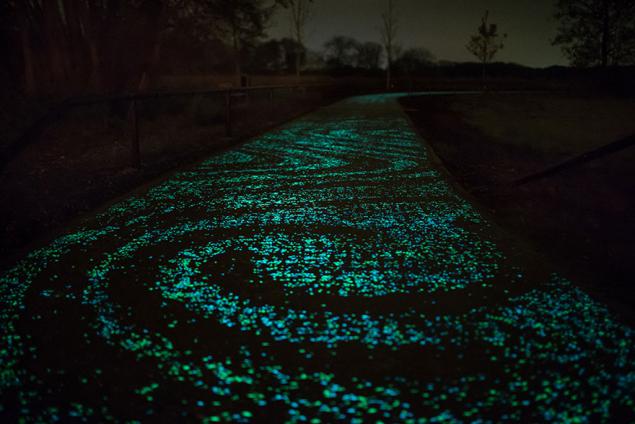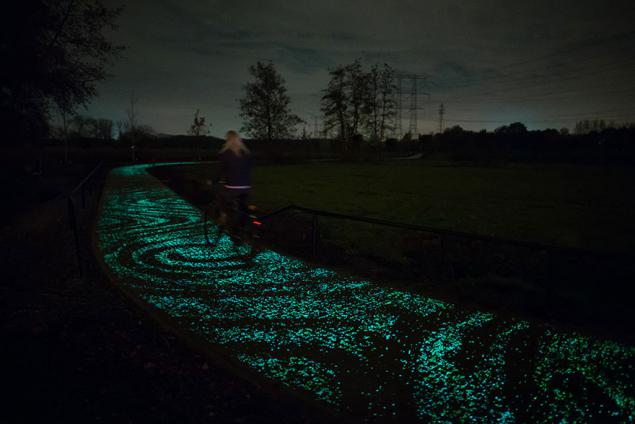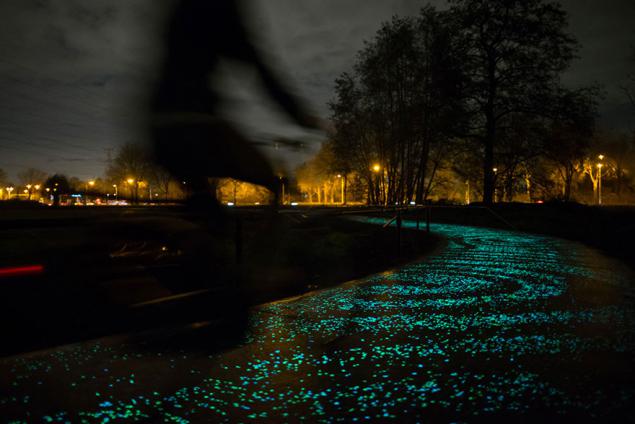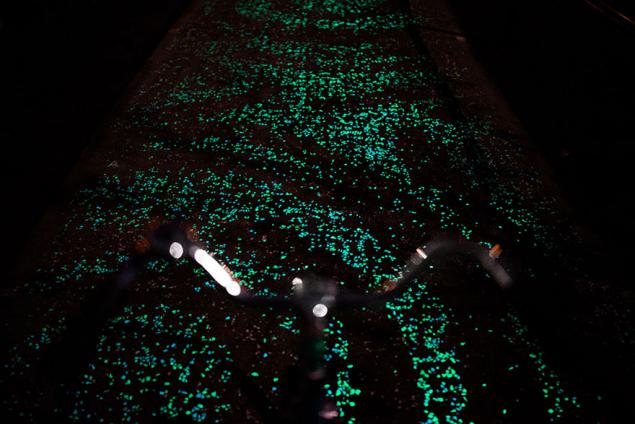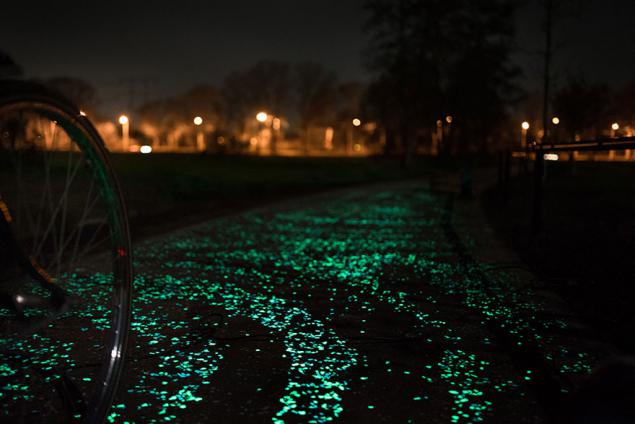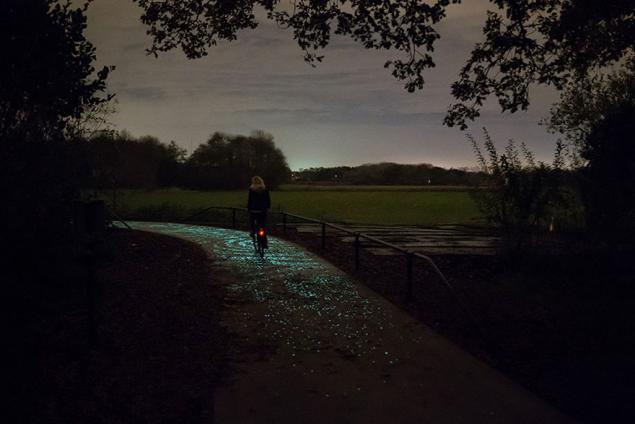 It is a fantastic spectacle as the artist depicted on this video.
//player.vimeo.com/video/111688272?title=0&byline=0&portrait=0&color=1eabd8Велосипедная track in Brabant is not the only one of its kind. Such structures are, for example, in the UK.
We can only hope that more artists and designers enthusiasts will create such beautiful and useful design.
vimeo.com/111688272