In most cases, any vehicle manufacturer has clearly established weight limit. However, this is on for those cases where the driver needs blood from his nose to quickly deliver burdensome weight from point A to point B. Then the cab drivers manage to literally raise nepodnyatnoe. Believe me, compared to these avid drivers who are not looking for easy ways to the delivery of goods or passengers, all women attempt to cram more than a small purse - just sophomoric on the lawn.
Today the online magazine decided to surprise all of its subscribers by showing them a fun selection of overloaded vehicles that are moving contrary to all laws of physics and gravity. Diva dayus as only such a tiny vehicle can withstand the weight. What is most surprising and illogical, and they are still coming! Look how desperate drivers load their bicycles, cars, scooters, trucks ... We hope all will reach the appointed place unharmed, but the goods delivered safely.
Somewhere in the Sahara ...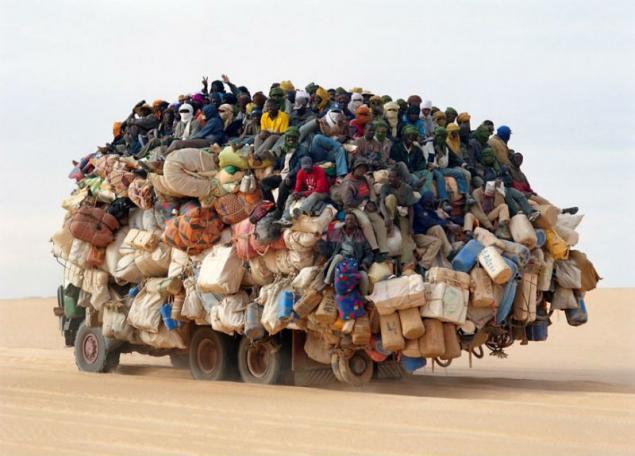 most fragile cargo in the world. This guy, I look like risk! B>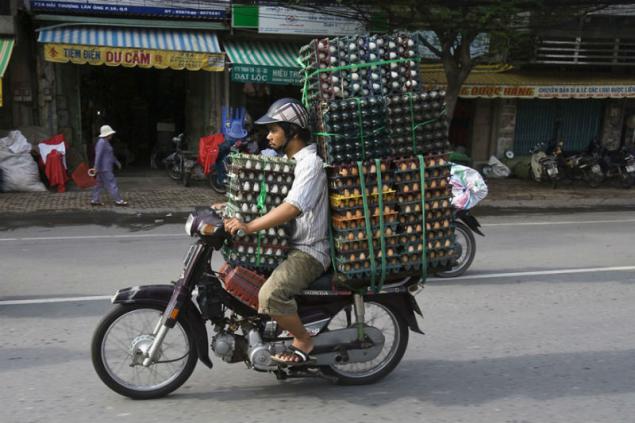 On the road in Hangzhou ...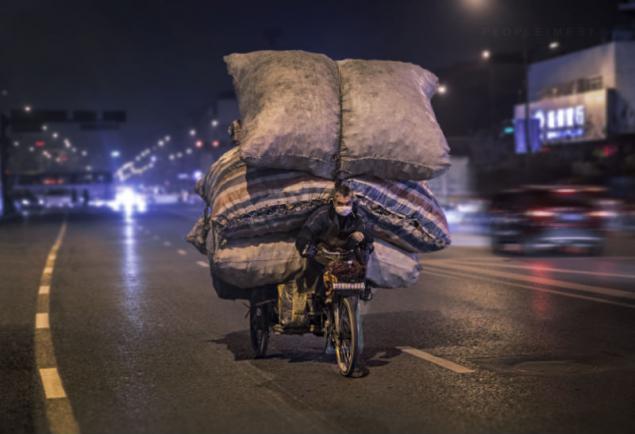 The Chinese are as always ahead of the rest ...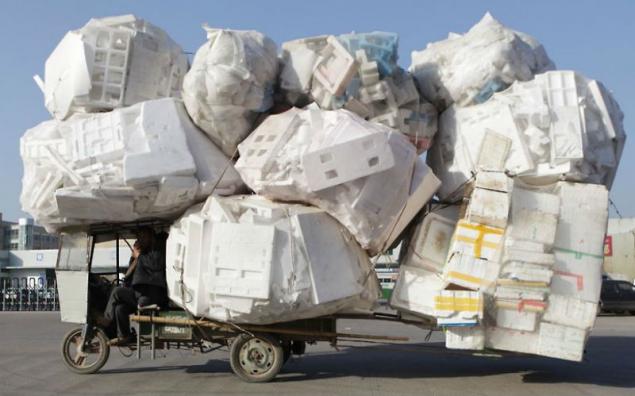 To Church? For the Germans - not a hindrance! B>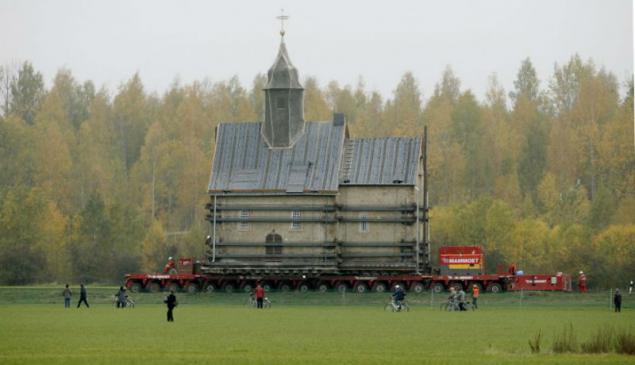 The main thing that the wind blew away ...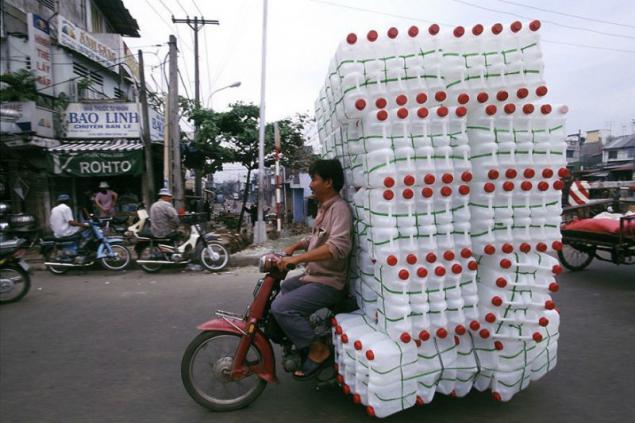 Why waste time on trifles?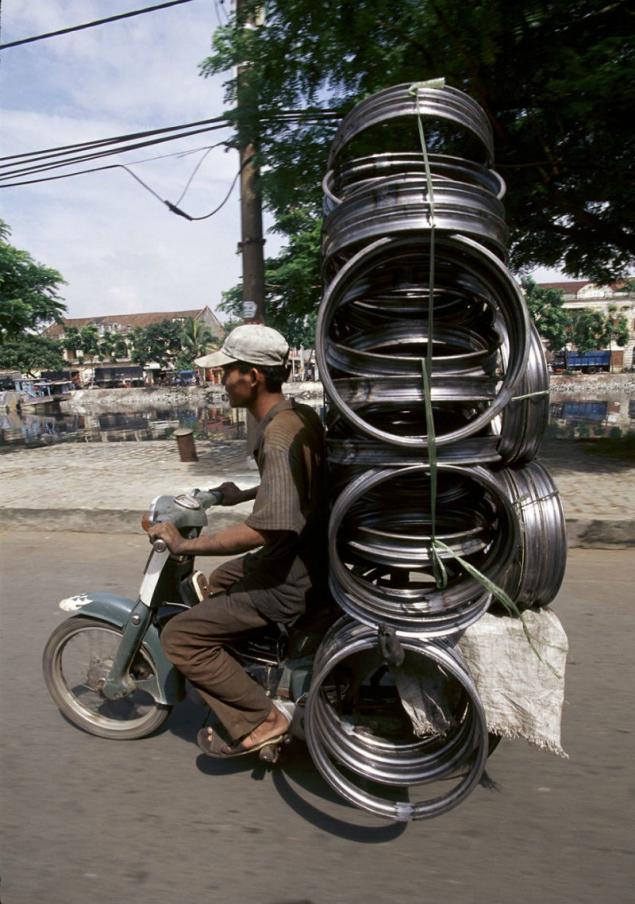 The whole of China in the same picture.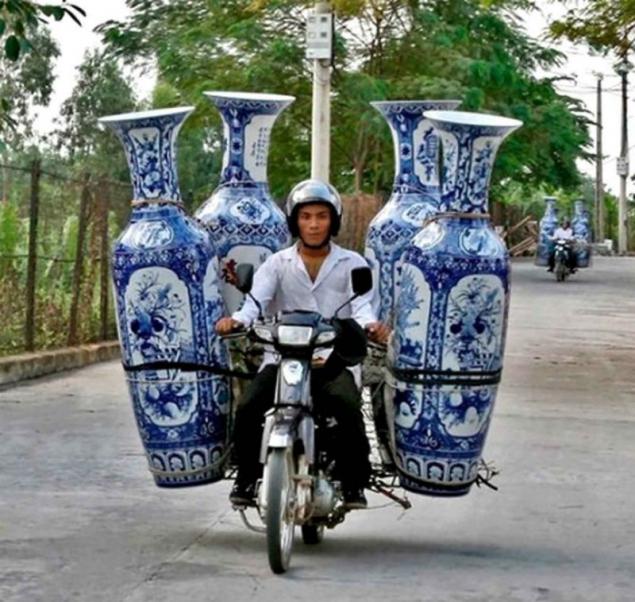 Bangladesh. Here it does not matter, or a reserved seat coupe ...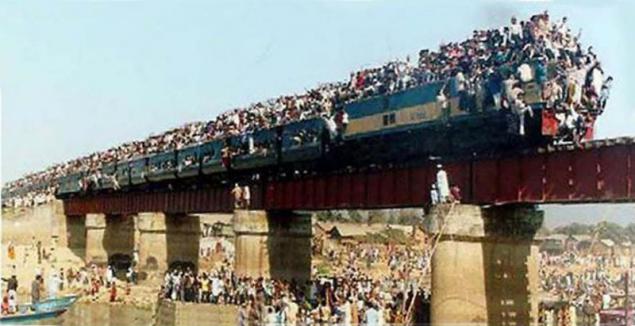 The logic of where you are?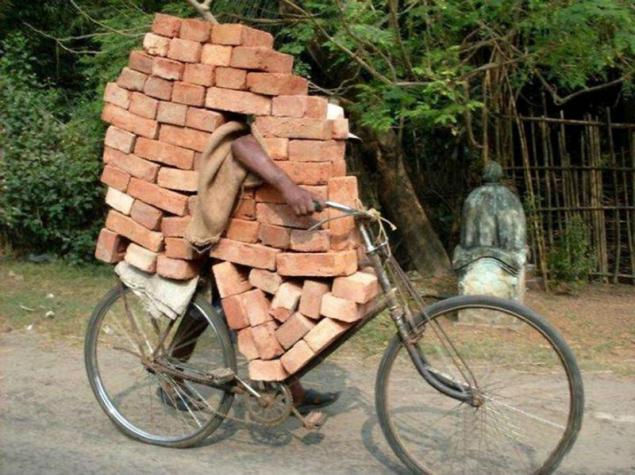 This train even budge?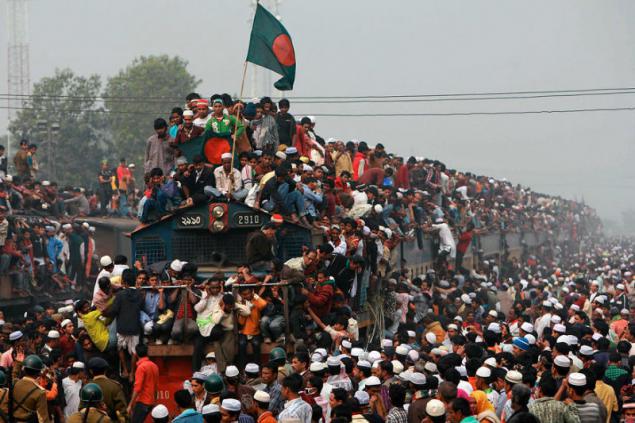 God forbid lose a needle in a haystack SUCH!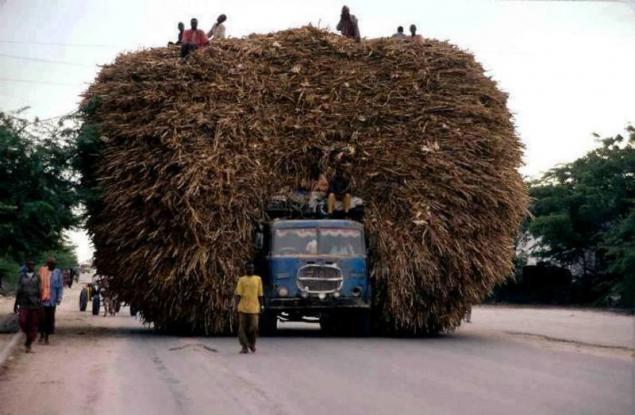 The balance, only the balance!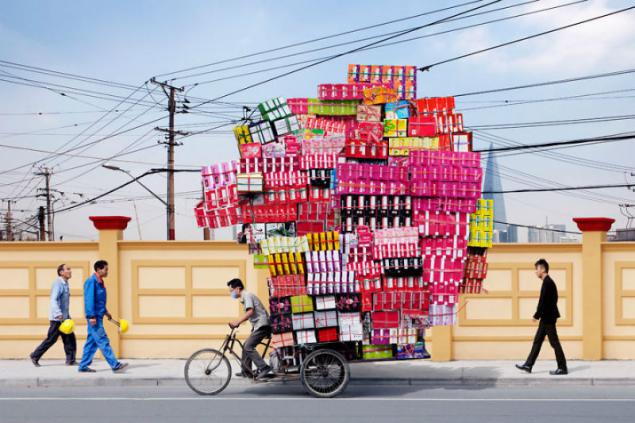 Urozhayne summer in Cambodia.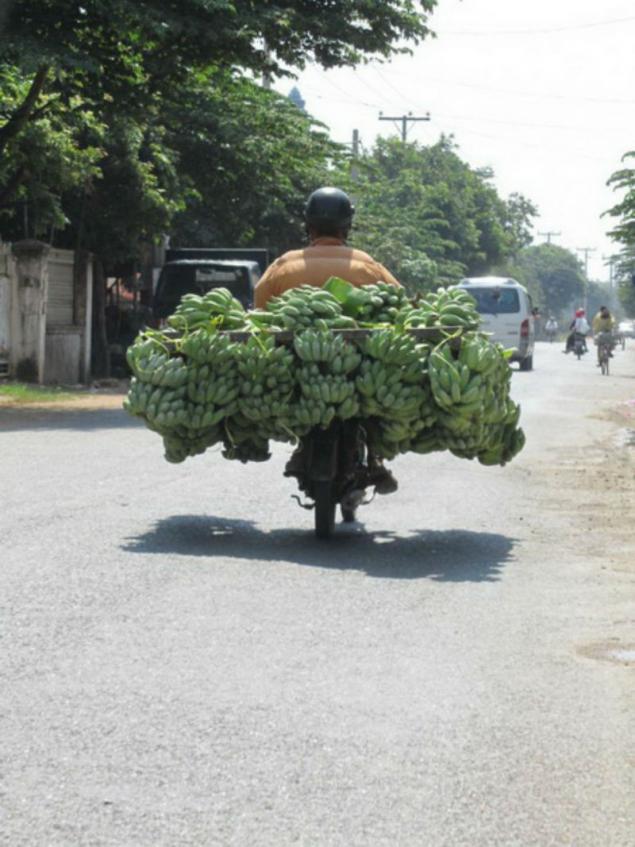 Newton would have cried ...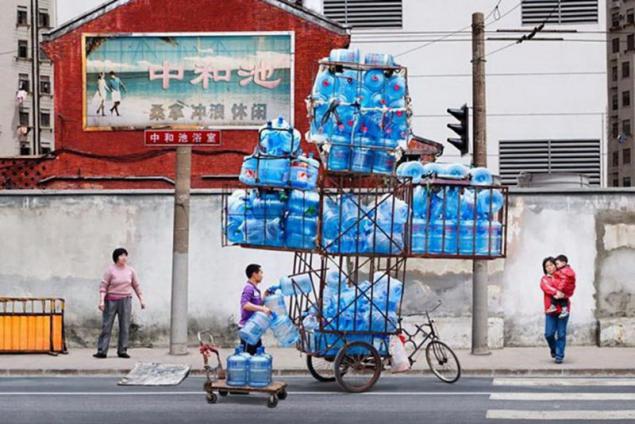 A local landmark, against which not a sin, and to make this picture ...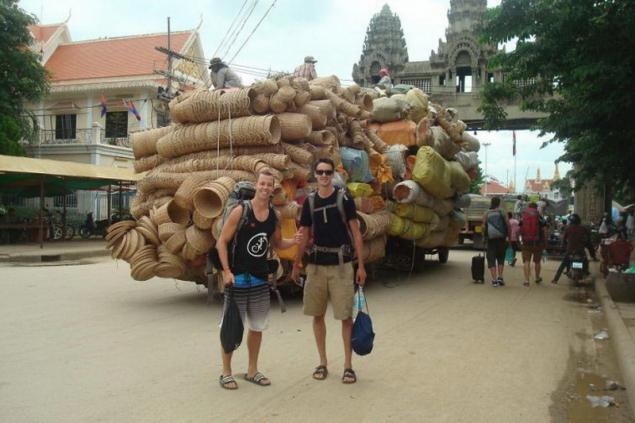 In India, probably better to go bad than good to go.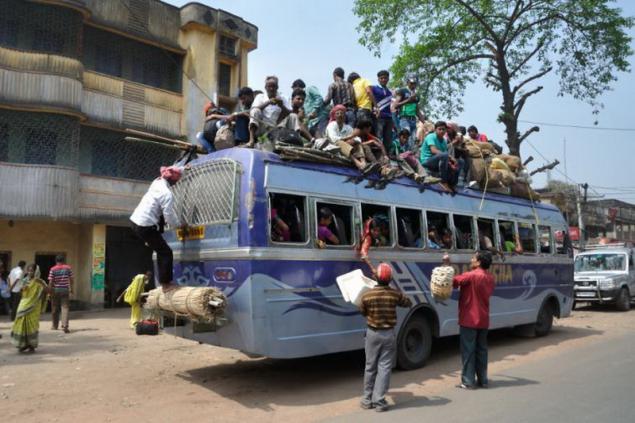 Slow and steady wins - on going ...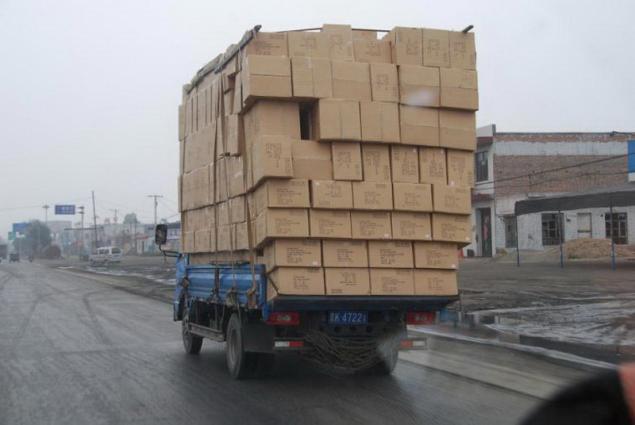 So that's how the migration of sharks!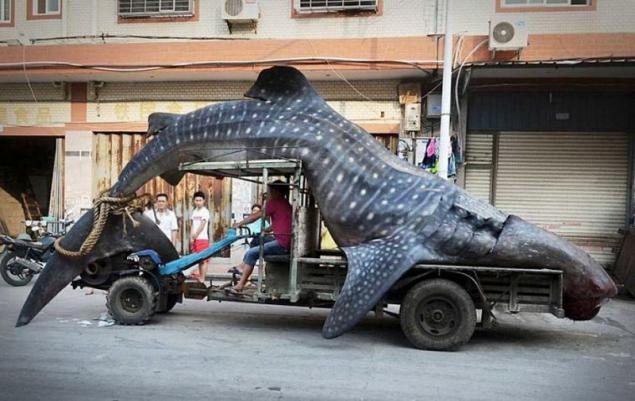 The mind boggles!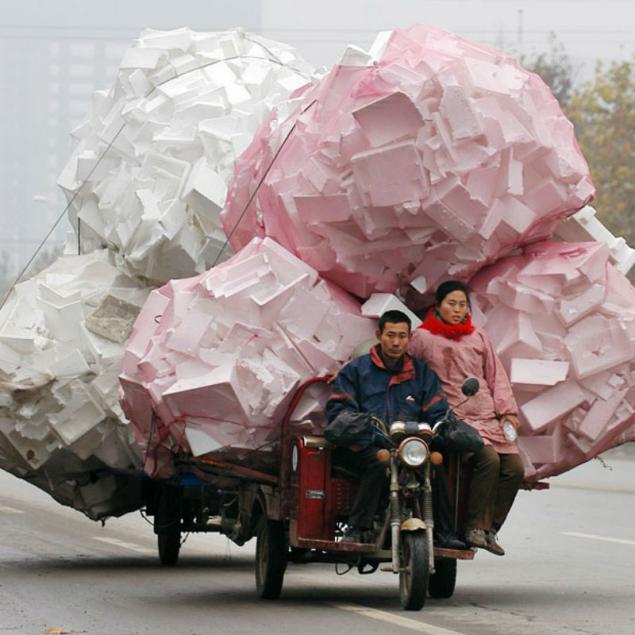 Ta-dum! A nice bonus ...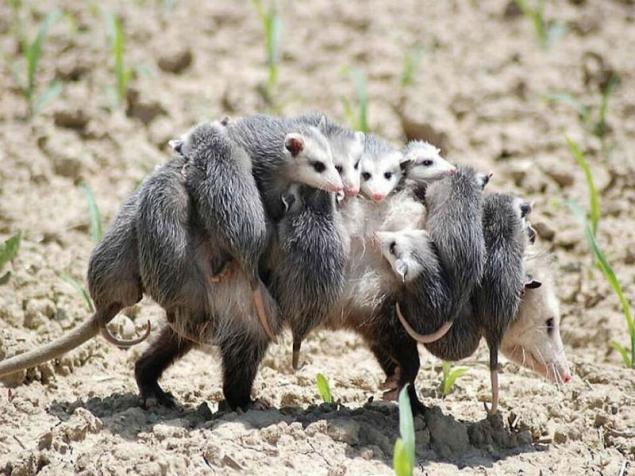 I do not even know how the number 11 was able to move from the place ... It seems that these drivers know a simple secret: the impossible - possible! No restrictions are a hindrance to these avid riders. Probably not all highway patrol is so strict, as we do, this time allows. Or, in countries such a situation - the norm. In any case, it looks really hilarious, but I can not even imagine what the people of Bangladesh on the train or bus in India - they are there like sardines in the bank! If you are impressed by this collection, rather share it with your friends!

via ofigenno ru