One of the most bizarre and ominous natural phenomena on the planet - it's a huge hole. From time to time they appear in different corners of the globe, scaring the locals, who are often not ready for such an eventuality. Mysterious depths of these holes beckons unexplored secrets, but common sense convinces stay away from them. It's time to get acquainted with the large holes in the world and learn a little about their origins.
Quarry Kennecott Bingham Canyon Mine
It is the largest operating mine in the world, located in Utah, USA. Its depth - about one kilometer, and the width - three and a half kilometers. Development of copper began here in 1863 and is not finished yet. This quarry - the world's largest education, dug by man. In a career working 1400 people who daily mined 450,000 tons of rock.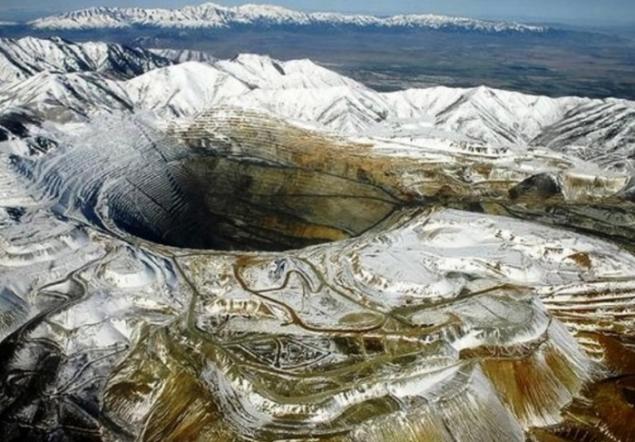 Diamond Quarry "Dyavik»
It is located in Canada, renowned for diamond deposits. Mine was studied relatively recently, in 1992, and diamond mining began in 2003. Just three kimberlite pipes were formed in an unexpected place on the island of Las de Gras, 220 km south of the Arctic Circle. For such a small island it's just a huge hole. And the mine - one of the most important components of the Canadian economy. Every year it is extracted from approximately 8 million carats.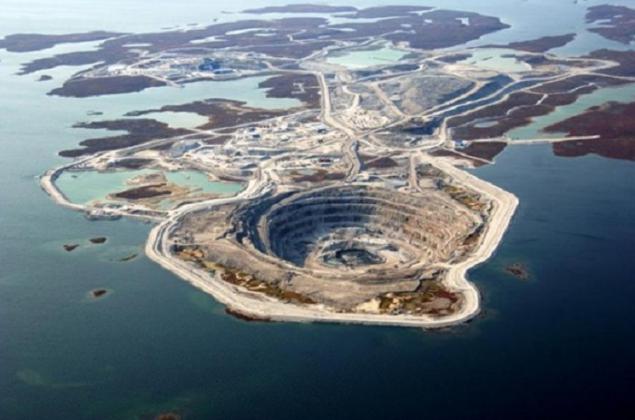 kimberlite pipe "Mir»
It is located in Yakutia, in the town of Mirny. Depth of the mine reaches 525 m, and the diameter - 1, 2 km. This is one of the largest in the world quarries. Previously, it was mined ore diamondiferous kimberlites, now work out the remaining stocks podkarernye.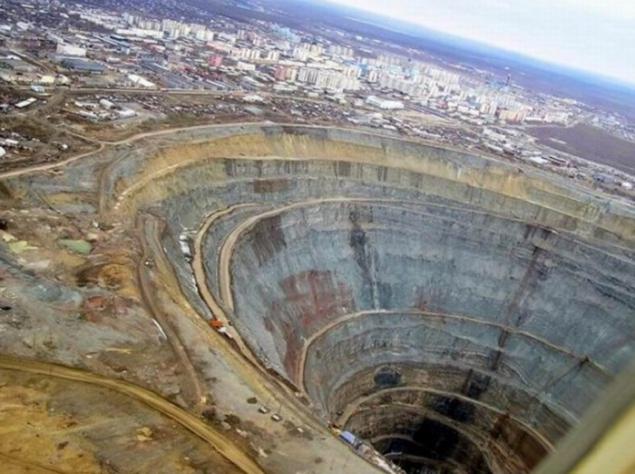 kimberlite pipe "Big Hole»
Location - South Africa. This is a large diamond mine in Kimberley, which has ceased to have effect. This is the biggest hole in the world, people who have developed without the use of technology. Once on this place there was the mouth of a volcano. Now the former mine serves as a museum that tourists love to visit.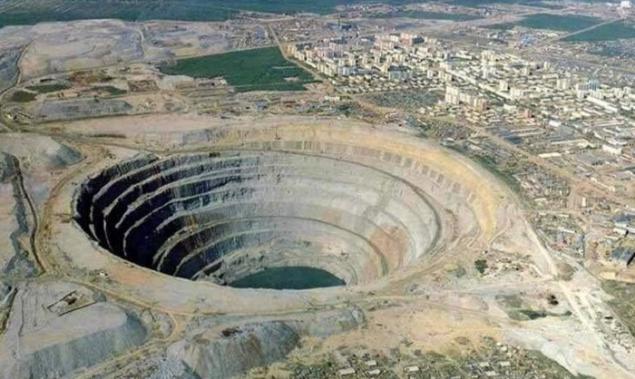 Great Blue Hole
This is the main point of interest Belize - a small picturesque state on the Yucatan Peninsula. This place adore diving enthusiasts, who come here from around the world. The width of the sea 400 meters of the hole, the depth of 145-160 meters. Perfectly beautiful blue spot in the middle of the Caribbean.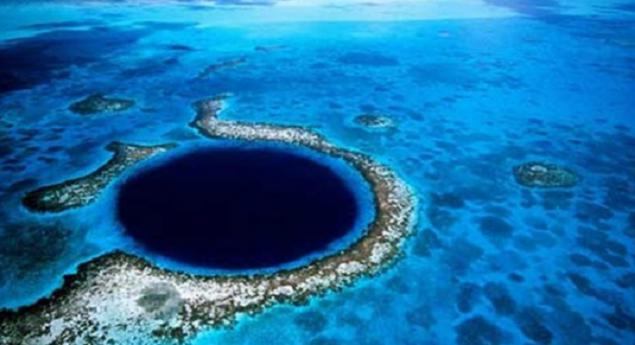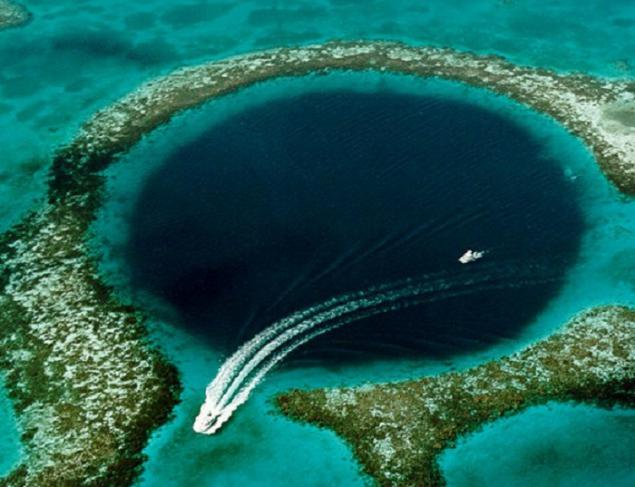 hole in the reservoir of the dam drainage Monticello
This famous hole is located in the North Califon, United States and is the world's largest spillway. Built 55 years ago by human hands, it acts as a safety valve, relieving the excess water out of the tank when it exceeds the norm. During the second pass through the funnel 1 370 cubic meters of water.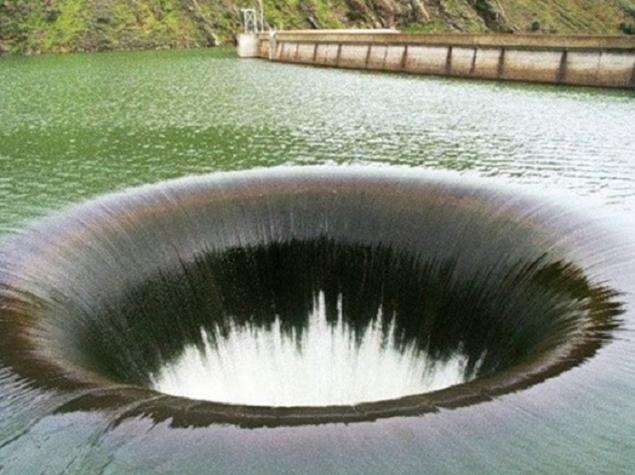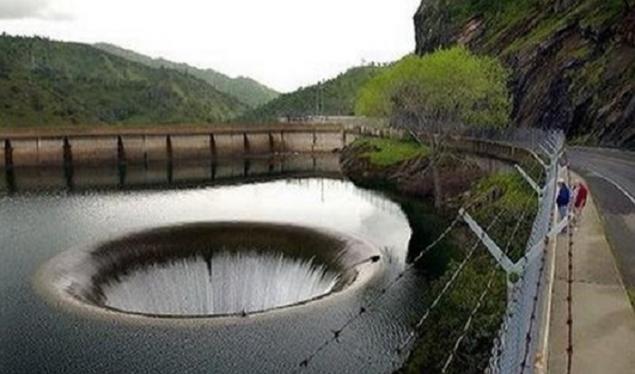 The karst collapse in Guatemala
The reason for the formation of a giant crater - ground water and rain. Its depth reaches 150 meters, and diameter - 20 meters. Price emergence of this hole - several dozen lives and homes.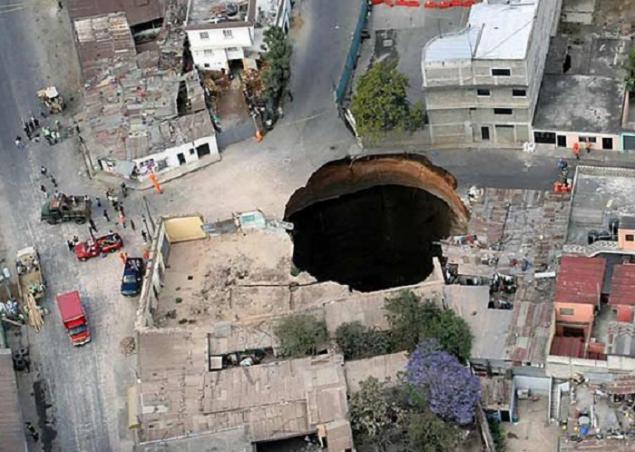 If the information about the world's biggest hole to show you an interesting, share it with your friends. Maybe some of them will want to go on a tour to see these incredible objects with their own eyes.

via ofigenno ru