Among the many models of existing cars in the world, there are those on which it is simply impossible to look away, they are so gorgeous and attractive. They differ in history, view, and of course price. Some are ordinary motorists, and others can afford only wealthy people. But there are cars produced in a single copy, and you're unlikely to see ever on the streets of their city.
1. Lamborghini Egoista Concept
This amazing car company Lamborghini unveiled in 2013 on his 50th birthday. In appearance it resembles a space shuttle cars from the Hollywood sci-fi movie. Made a car designed for one person, for the most part made of carbon fiber and has a 600 hp engine and a top speed of over 350 km / h. The cost of this magnificent car is $ 3 million.
2. Maybach Exelero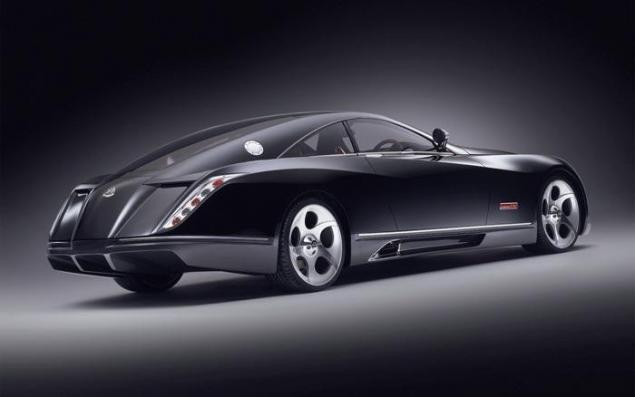 We ordinary people are unlikely to be able to see cars of this brand of luxury on the streets, as she died in 2012. I admire this "masterpiece" can now only looking at the photo. This car was produced in a single copy, and it costs $ 8 million. Weight up to 2 cars, 6 tons, engine size - 6 liters, the speed of 350 km / h.
3. McLaren X-1 Concept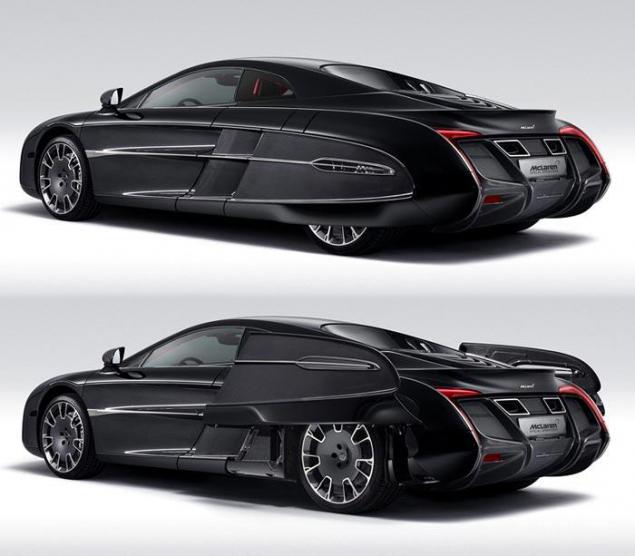 This car, like everyone else on this list, do not like anything. The development of his project customized took three years. As a result, this one appeared handsome value of $ 7 million, with a strong engine of 3, 8 l and speed over 330 km / h.
4. Rolls - Royce Hyperion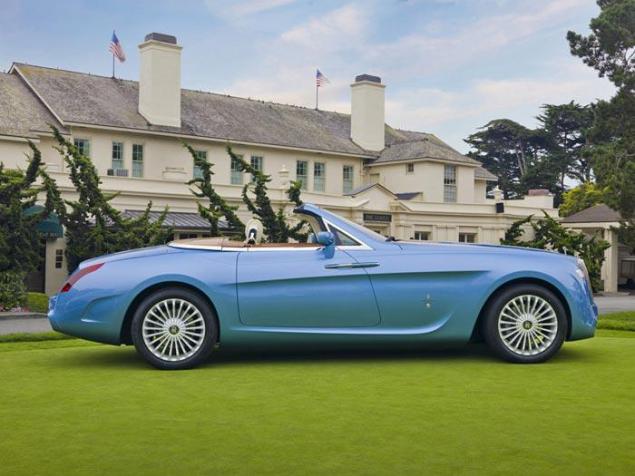 This car was built in 2008 for the famous British collector. Today, the cost is $ 6 million, for which the buyer receives the precious wood trim, power of 460 hp, engine 6, 8 l, speed of 250 km / h.
5. Ferreri F12 Berlinetta TRS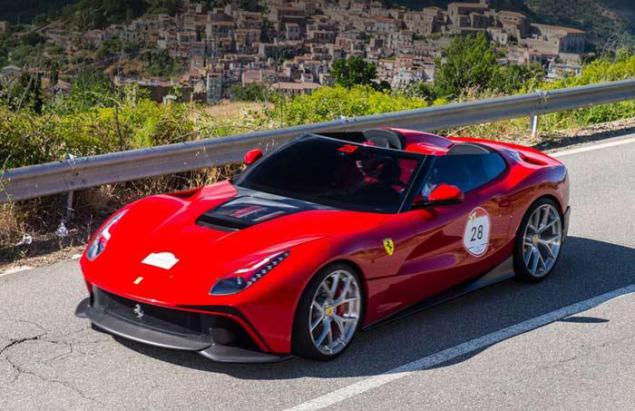 This car was built by the Italians on special order, and soon became a roadster than just a beautiful sports car. For 4, $ 2 million, which will have to pay for that car, the buyer will receive the power of 740 hp, the speed of 350 km / h. But the audio system, power windows, "glove box" and management of "climate" in this model is not provided.
6. Sbarro GT1
The machine was created in 1999 by designer Franco Sbarro in honor of the victory in the race team Mersedes. Performance cars of 450 hp, 7, 4 liters and a maximum speed of 350 km / h. In the middle is provided anatomical sport seat merges with the floor and the door panels. All this beauty is valued at 1 million euros.
7. Jaguar C-X75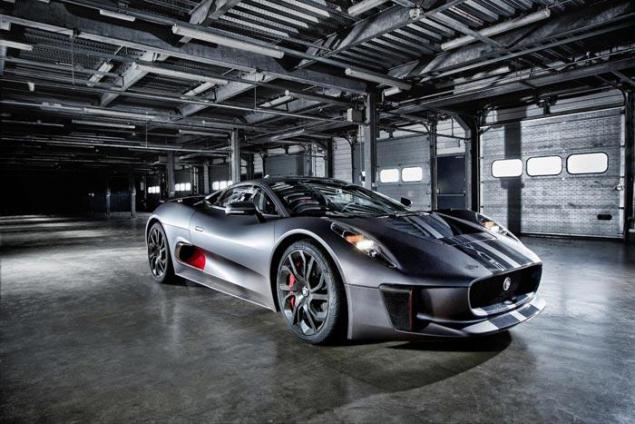 Such "Jaguar" is only one in the world. In the series, he did not go because of the fact that the company questioned the popularity of car for only 1, $ 2 million. In this car, collected in 2010, the four electric motors with a total capacity of 780 hp
8. Ford GT90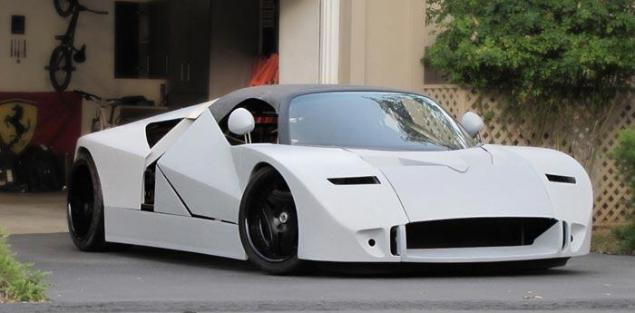 Although this car was created in 1995, and today, it never ceases to amaze those who see it for the first time. The motor car 720 hp It accelerates to 407 km / h.
9. Audi Rosemeyer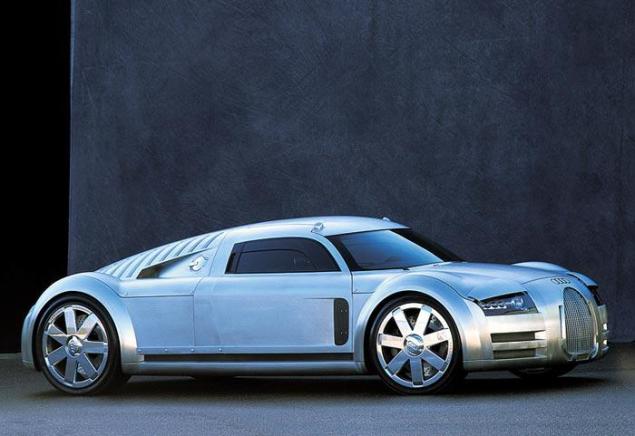 This car was built in 2000 and was named after the famous racing 30s Bernd Rosemeyer. Appearance of the car is impressive, and 792 hp under the hood of the car accelerates to 350 km / h. Today, it is a jewel of a museum cars Audi.
10. BMW Gran Coupe Pininfarina Lusso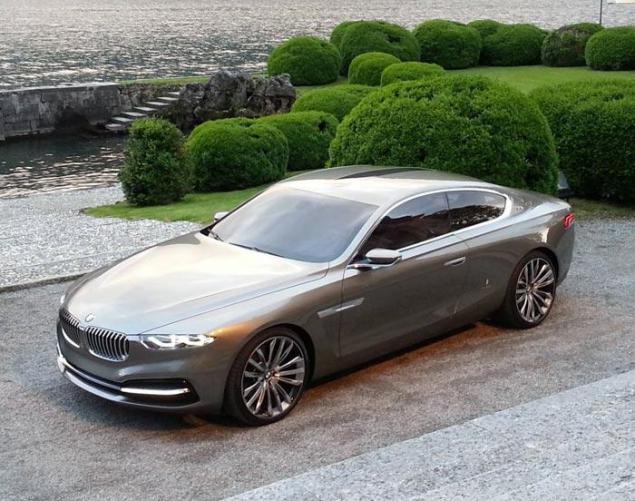 This car is the brainchild of several elite design firms. Outside familiar to BMW, and in expensive skin and the oldest tree in the world - New Zealand kauri and 550 hp under the hood