April 30 while on duty killed the inspector of traffic police officers Dmitry stockings. His death hit by a car drunk girl.
On the last April evening crew Dmitry Chulkov worked outside Ippodromskaya. Highway requires the constant presence of traffic police, because even allowed "80 kilometers per hour" Novosibirsk individual drivers are not satisfied.
About 23 hours by an inspector stopped the "Dodge" invited the driver in a patrol car to check documents. Almost after Dmitry waved his wand driver «Subaru». The second foreign car clung to the side of the road, and the inspector went to her.
- I was sitting in the patrol car - says Evgeny Timofeev, the driver of the "American". - Severe hum caused me to look at the road. Past flashed red «Toyota» and touched my car. Bounced off the side mirror.
The driver did not even slowed down, followed by full-speed exclusive car was hit by an inspector who was in the second car. Here «Toyota» slowed down, and then again began to pick up speed.
Another state inspector and the driver of "Dodge", sitting in a police car rushed to Dmitry lying on the pavement. However, to help the policeman they could not.
Ten meters "Toyota" stopped herself. Apparently, through the broken windshield of the driver could not see the road.
Behind the wheel of the car was 22-year-old resident of Novosibirsk. Witnesses later recalled: she did not come out of the salon. Even the duty of the traffic police found out - why? In memory of the mobile phone has two messages sent and received immediately after the accident.
By the way, do not be amiss to note that the girl's mother - Magistrate of Novosibirsk, and his father - the deputy. Head of the Investigative Committee at the Prosecutor's Office. Conclusions?
The story further.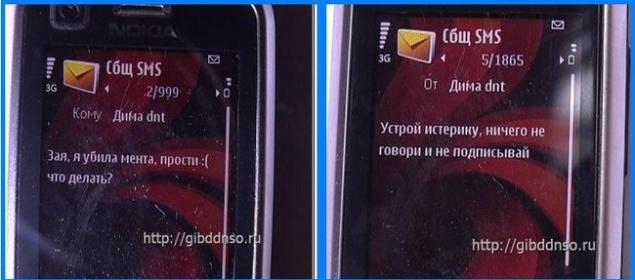 Carrying out of examination showed a three-fold excess of the allowed rate of alcohol in women. Policemen found: shortly before the incident was detained and her friend drank six liters of beer, and then went to "ride on the evening city." The subsequent behavior of young avtolyubitelnitsy (driver's license had only last summer, but has already become malignant violators of traffic rules) is quite like doing "recommendations" of SMS-messages.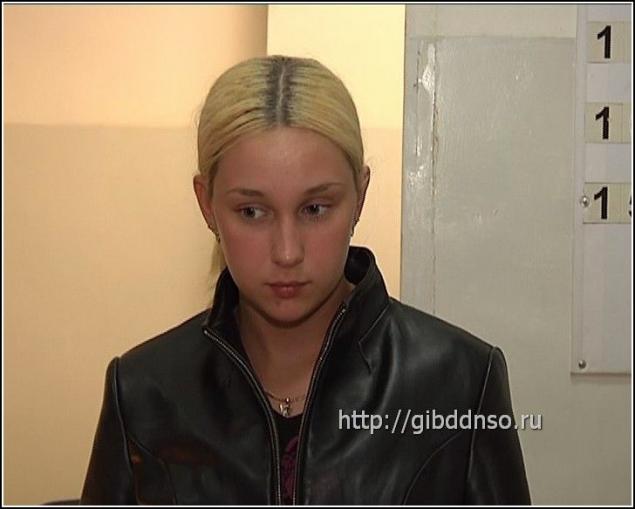 A few hours at a time she was distressed by the mirror to tear her "little machine", the hood crumpled and almost crumbled glass, seized by police on a cell phone ...