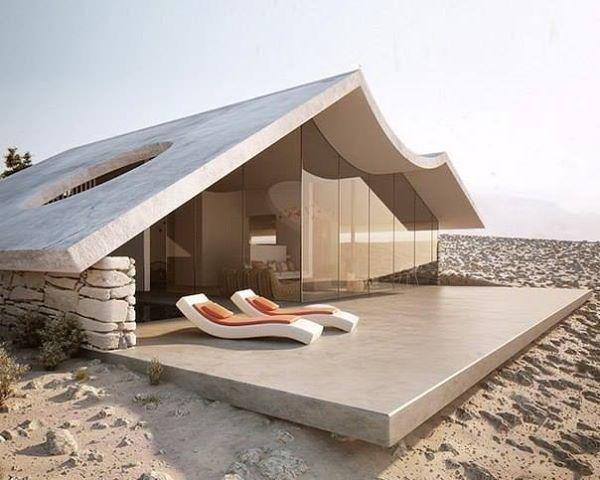 Experts Israeli architectural company «Studio Aiko» created an ultra-modern residential oasis in the desert areas of Israel. So, let's look at the features of this very unusual desert home.
The project «Desert Home» was conceived as a country house, where easily could relax and spend a weekend with great pleasure. By the way, there is everything you need here: a swimming pool, a modern fireplace with firewood, roof terrace, solar panels, continuous glazing.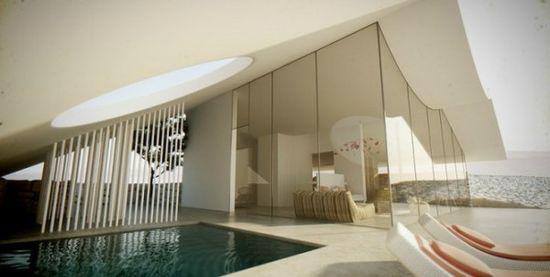 Large roof thickness is asymmetric curved shape to create much needed in the desert coolness and shade. Comfortable for human indoor climate is maintained modern villa conditioning and ventilation systems.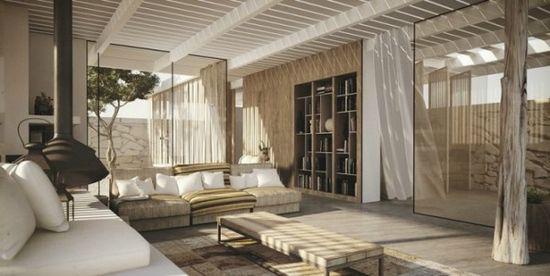 Neutral sentiment interior of the house is made exclusively from natural materials and everything is arranged so as not to detract from the inhabitants of harmony with themselves, as well as the scenic desert sky and horizon, which continually change throughout the day. Exterior of the villa is in perfect harmony with the surrounding desert landscape.