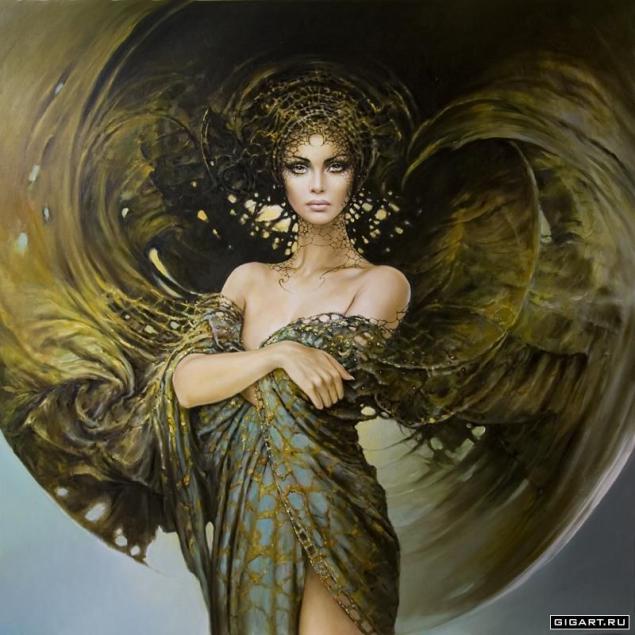 CAROL BAK was born in 1961 in Poland. Painter, graphic artist. He studied at the
Academy of Fine Arts in Poznan, lives and works there. Heroines Carol Buck paintings created under the influence of myths and legends, why captivatingly beautiful. They are surrounded by a wonderful space that makes them even more mysterious. Understanding the paintings of the artist does not come immediately, so the viewer captures the beauty of women.
Karol Bak aims to explore the deepest parts of the nature of women, thereby exalting a woman showing her spiritual being, emotional, gentle, loving. The main theme in the work of Buck - femininity. He praises and extols her calling to admire anyone who encounters with the art of the artist.