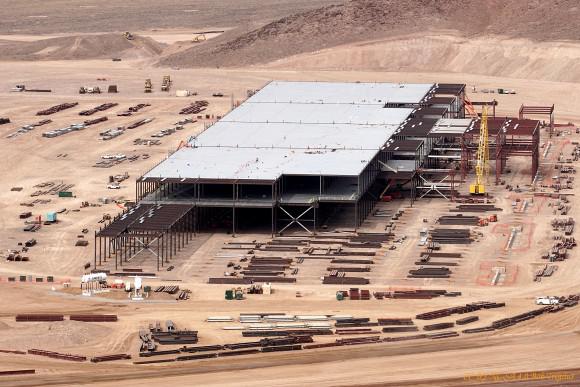 Construction of the plant for the production of batteries from Tesla, which was called "Gigafabrika battery" has been going on for several months
. Build factories very active, and Elon Musk is trying to control the entire process, regularly visiting sites.
The factory should be launched in the next year (not yet at full capacity), and the production capacity of the facility (per year) by 2020 will amount to 35 GWh for batteries and 55 GWh for battery cells. When you are ready to start working about 6,500 people, and the production itself will be the largest in the world among all the other factories where are Li-Ion batteries.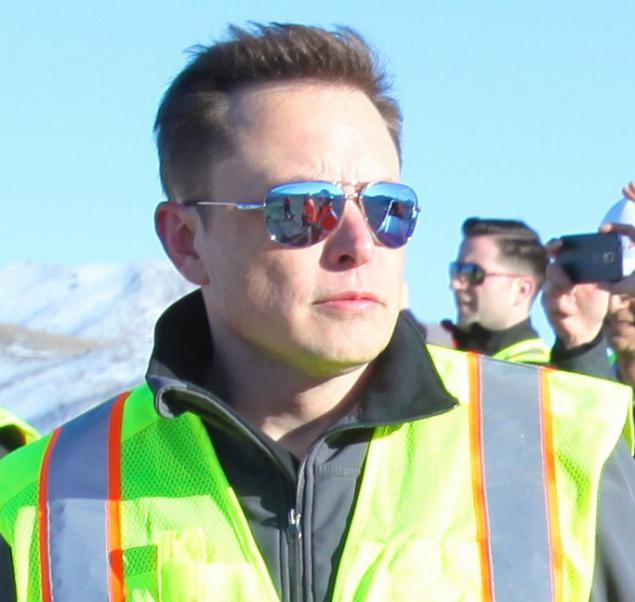 The facility currently have access to a few people, so the web is quite rarely seen photographs. However, still there, but now appeared on YouTube and the video captured using the drone. Video shot as 4K, so that when viewed on a large enough screen you will notice many details of which are not well visible in the photos.
This is not the full Gigafactory, it is just the pilot plant (1/4 size) https://t.co/gz2EmJkYtm - Elon Musk (elonmusk) May 19, 2015 blockquote>
 It is worth noting that he now Elon Musk posted a tweet where told that all this - only a quarter of the planned volume of production, only the first object. It turns out that "Gigafabrika" is somewhat larger than imagined until now. At the same time, and that there is in the video is impressive.



Not long ago, Elon Musk described the production of which is now being built in Nevada, "Gigafabrikoy batteries №1». As far as we can understand, this means that after some time, will be built and other factories producing batteries. This is not necessarily that these projects will be implemented by Tesla. Elon Musk also said that the company will continue its policy of transparency, allowing their achievements to society, so that any company can use them for their own needs.

Source: geektimes.ru/post/250680/