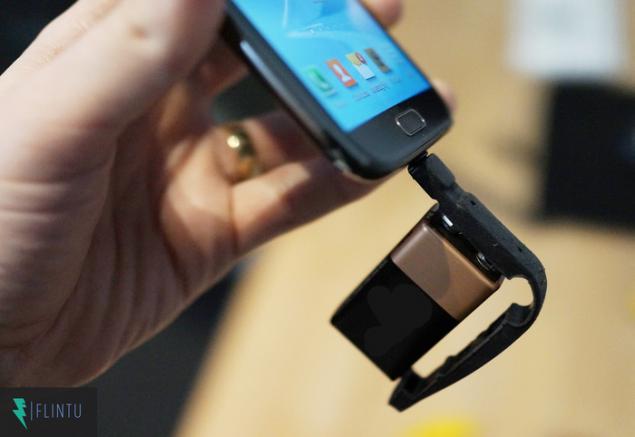 I think everyone remembers dozen situations in your life when you had to make an emergency call, the phone battery and villages. To solve the problem someone has a spare battery, someone - Power bank, and someone goes to a cafe to drink a cup of coffee and charge the phone.
Plan V offers another one possibility - buy batteries "crown" in the near stall and rapidly charge your phone on the go. Plan V is an emergency exercises as a keychain. If something happens, key is removed from the ring, connects to it and battery phone receives the necessary dose of energy.
// player.vimeo.com/video/112464732 video>
At the end of the "charm" - plug microUSB, through which emergency charging can be connected to a large number of smart phones and other mobile devices. Are you the owner iPhone? There is a solution for you - the developers offer a version with Lightning.
Plan V - an interesting thing, and it already survey (so far only in English). See all optional, but to understand how it looks and how it works, it is quite possible.
Keychain weighs 7 grams, so I do not think that a Plan V will claim in terms of weight or large size (sizes 4, 5 * 1 * 1 cm when folded).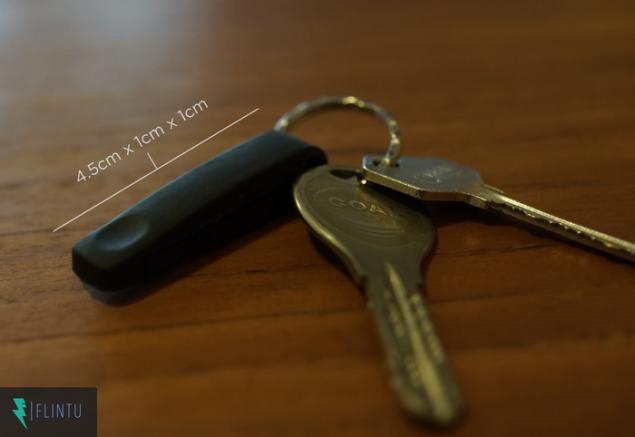 About Design and specifications Plan V is nothing special to say, because there are all very well, just.
It is better to talk about the merits of the device. They are several.
First , a relatively small price of the gadget (the developers plan to sell Plan V for about 15-17 dollars, and only when the Chinese will get ...).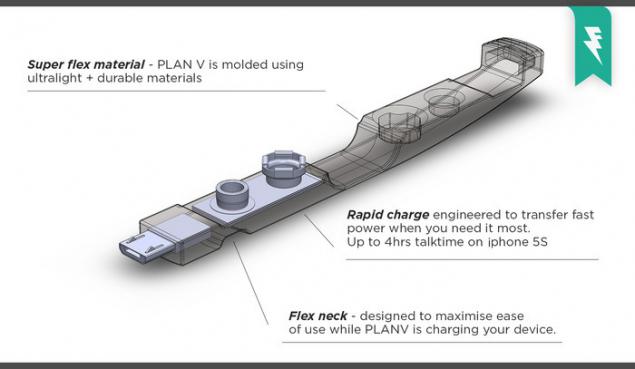 Second , Plan V - portable universal device that is always with you really. Forget it - is to forget and keys, as the device is used as a key chain.

Third , is a versatile gadget. "Crown" was chosen because the battery charge is enough to replenish the battery capacity of a solid, this is not the AA batteries (the developers say that "crown" is enough for 4 hours of talk time for iPhone 5S). In addition, a battery can be found in any store, any shop.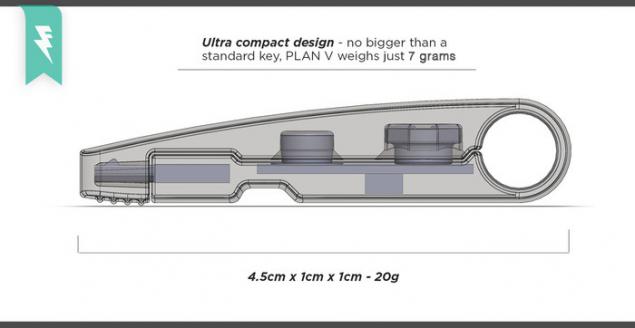 In-four , Plan V does not require the use of adapters or something like that. The connector is already available, and all you need to do to get started - expanded "charm", insert the battery into the slots, and he Keychain - insert the microUSB slot smartphone.

Developers have already collected in twice as much money on the Kickstarter, than was required, so that Plan V definitely hit the market. Delivery of the first batch - 15 March 2015.

We are in the "Dadzhet» Plan V like. However, it seems that it was possible to make it even smaller. But in the end, many people are on the keys charms, including a fairly large or weighty.

We ordered a couple of copies on Kickstarter and be sure to tell you what he is in real life, this Plan V.

your Dadzhet i> What do you think about charging Plan V?
This dadzhet (useful thing with a simple interface) This gadget, but not dadzhet (cool stuff, but good enough) Useless thing (and tell us in the comments - why?) Only registered users can vote in polls. Sign , please. 204 people voted. 44 people abstained.

Source: geektimes.ru/company/dadget/blog/242859/