Had the opportunity to be in the company where created and create rocket engines, which extends almost the entire Soviet space program, and now pull the Russian, Ukrainian, South Korean and partly even American. Meet NGOs "Energomash", recently joined the Joint Rocket and Space Corporation Russia, a place where they make the best and most powerful liquid rocket engines in the world.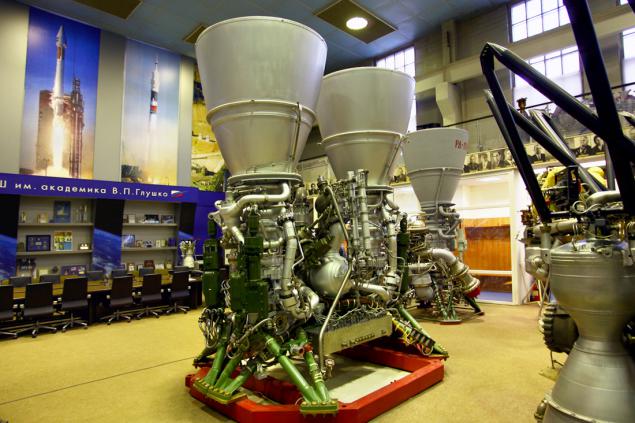 These words are not pathos. Judge for yourself: here in Khimki, developed engines for the Soviet-Russian rocket "Soyuz" and "Proton"; for the Russian "Angara"; for Soviet-Ukrainian "Zenith" and "Dnepr"; for the South Korean KSLV-1 and for the American Atlas-5 rocket. But first things first ...
After checking passports and accompanying arrival, with the entrance to the museum put forward a factory, or as it is called here "Showroom».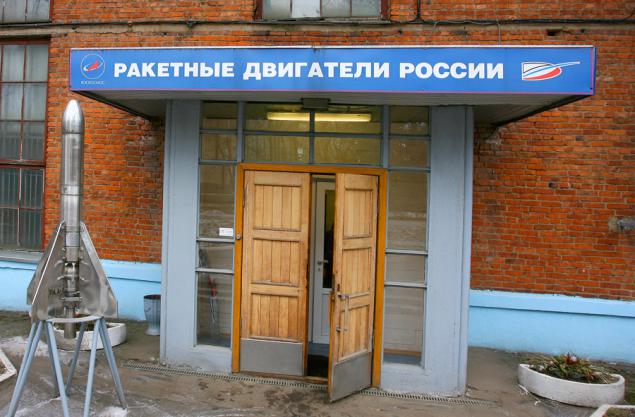 Keeper of the hall Vladimir Sudakov - Head of information. Apparently, with the duties he does well - he's one of my interlocutors all knew who the «Zelenyikot».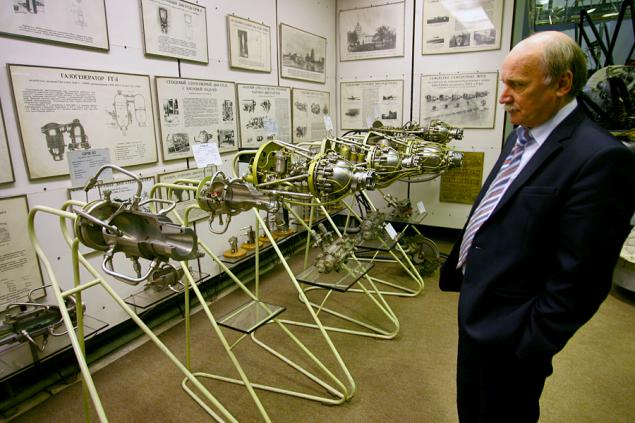 Vladimir spent a short but capacious tour in the museum.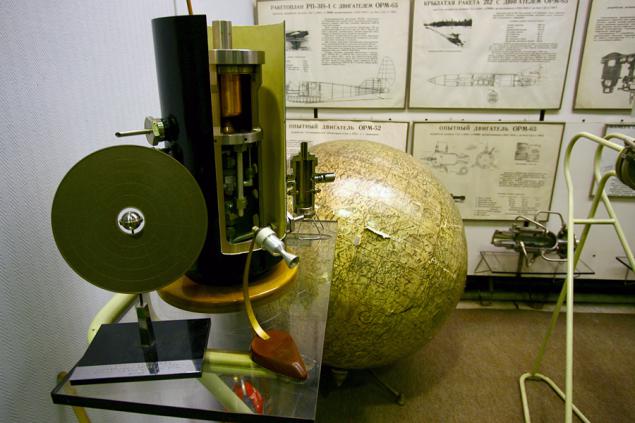 See the table 7 centimeter pshikalku? Here she grew up with all Soviet and Russian space.
NGOs "Energomash" has evolved from a small group of enthusiasts rocket, formed in 1921, and in 1929 named
Газодинамическая Laboratory
, head there was a
Валентин Petrovich Glushko
, he later became chief designer NPO "Energomash».
Drive with a sphere in the center - is not a model of the solar system, as I thought, and layout electrorocket spacecraft. On the drive was supposed to place solar panels. In the background - the first models of liquid rocket engine development GDL.
For the first concept 20-30th. went to work on the real state financing. Here GDL has worked with the Royal
ГИРД
. In wartime "sharashka" developed
rocket boosters
for production of military aircraft. Created a whole range of engines, and believe that they are one of the world's leading liquid engine.
But all the weather spoiled the Germans, who created the first ballistic missile A4, better known in Russia under the name "V-2».
Its engine is more than an order of magnitude superior to the Soviet development (25 tons compared to 900 kg), and after the war, engineers began to catch up.
First, create a complete replica of the A4 called P-1, but using a completely Soviet materials. In this period, our engineers still helped German. But the secret development of their tried not to let, so on our own work.