Writes Ilya Varlamov:
Regular readers of my blog know about my attitude to the nitwits who improperly parked, blocking the sidewalk with their troughs. But today I will not berate motorists today I personally rescued five people from the tow.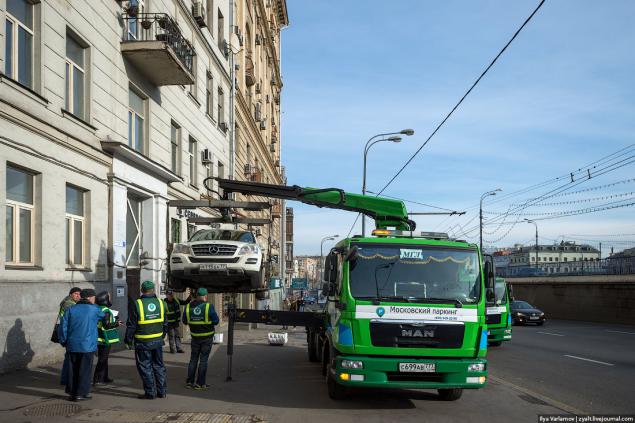 We are reaping the fruits of tyranny Moscow authorities, who began to clean up the parking bollards. It used to drop onto the pavement was physically impossible. And even if it were possible, the driver knew - stands a column, then you can not go there. Bollards clearly demarcates territory. Now cut the bars. And so the driver goes and sees a picture: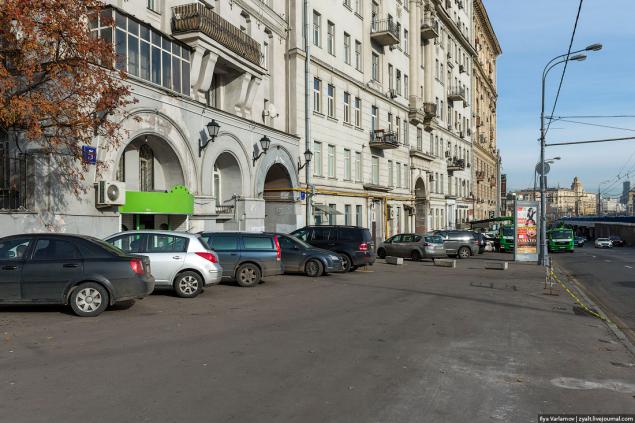 Baggy sidewalk, fresh asphalt, some parked cars. No signs, markings there, but there is a handy check! Parking is this? Or sidewalk?
Sunday morning, people came to the Puppet Theatre. Obrazcova. All, of course, children. Each car toys, children chair ...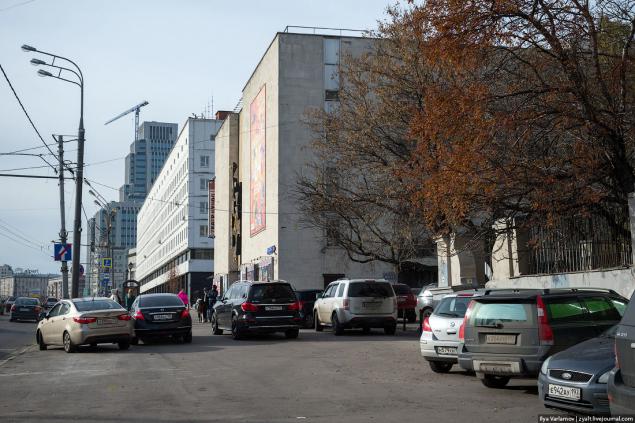 50 meters from the traffic police standing and looking at the way people park. Look and nobody says a word ... Around the corner are 10-15 green tow. I thought at the beginning, he simply accompanies somewhere ... but decided to wait.
It takes a bit of time, a performance begins, people run away to the theater and our valiant traffic police officer gives an order to seize the car wrecker that people in front of him for 10 minutes ago, and he did not put the words they spoke. Well, not a bastard?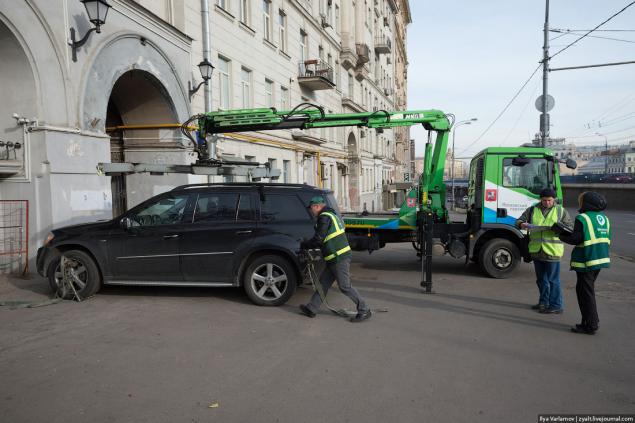 Evakuatorschiki work quickly. All machines are parents who brought children. I tried to reason with at the beginning of the villains. What do you do? As a result, had personally repel intruders from the clutches of a Moscow parking. Some phones have been under the windshield, I called and saved all 5 people who are unable to reach you.