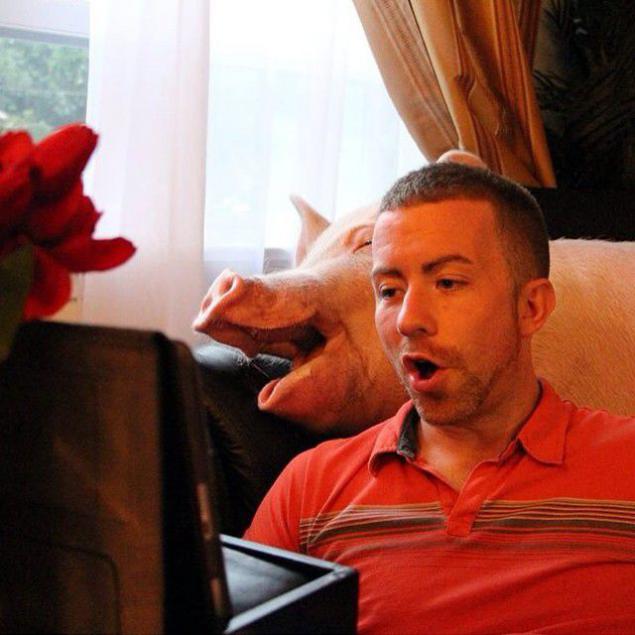 For two years, her weight increased to 500 pounds (227 kilograms), but the owners still left her in the house as a pet.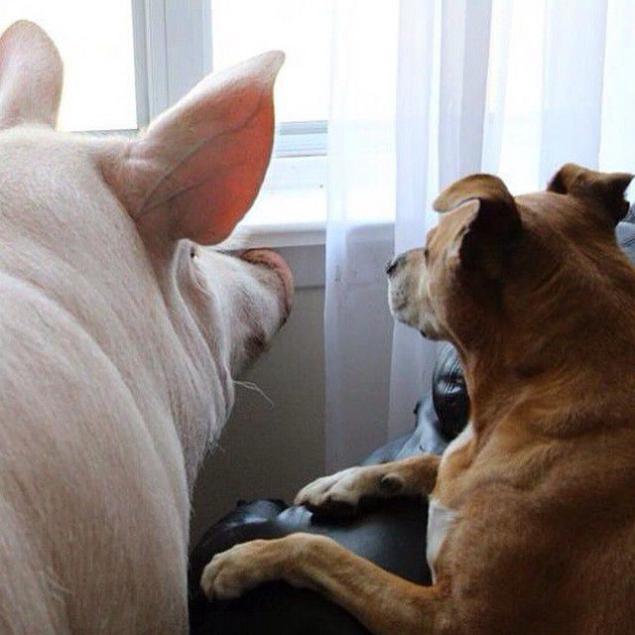 Members of the family, which grew Esther, do not eat meat. They have an account in social networks for their favorite, and began to use them to promote their views.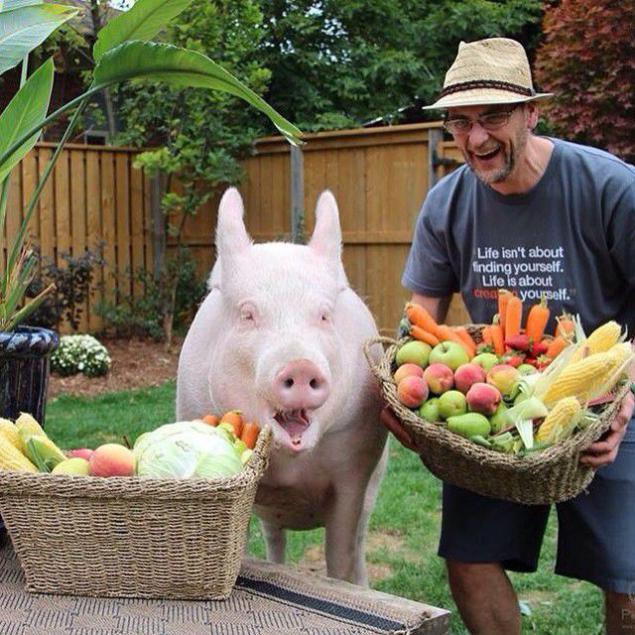 Most of the pictures in the accounts Esther provided with a signature made in the first person. Funny photos and videos of the life of a large pig, who likes to sleep on the couch or in a mini-pool, friendly with other pets, and every now and then gets into ridiculous situations, gathered together around 250 thousand subscribers in different social networks.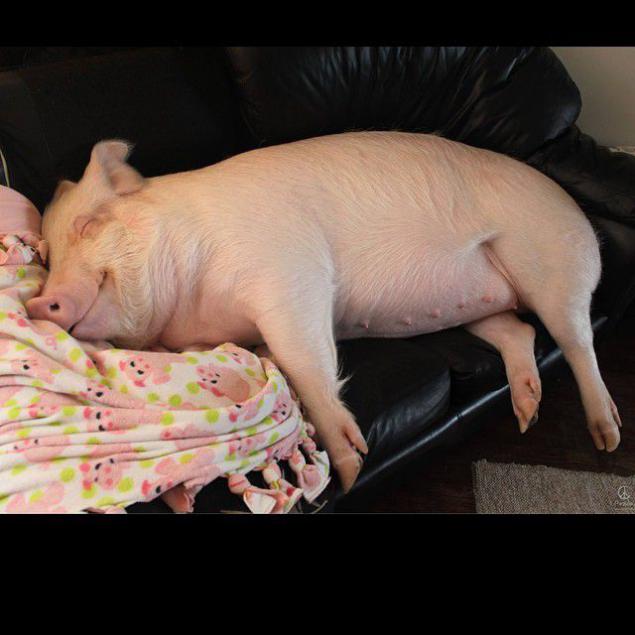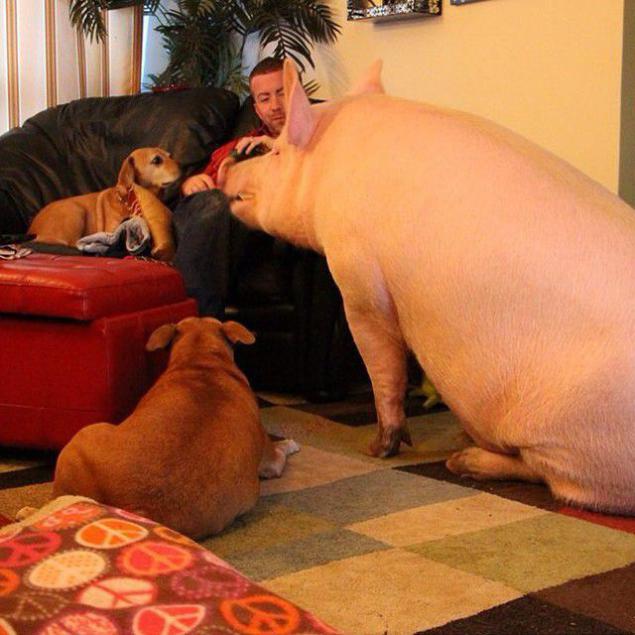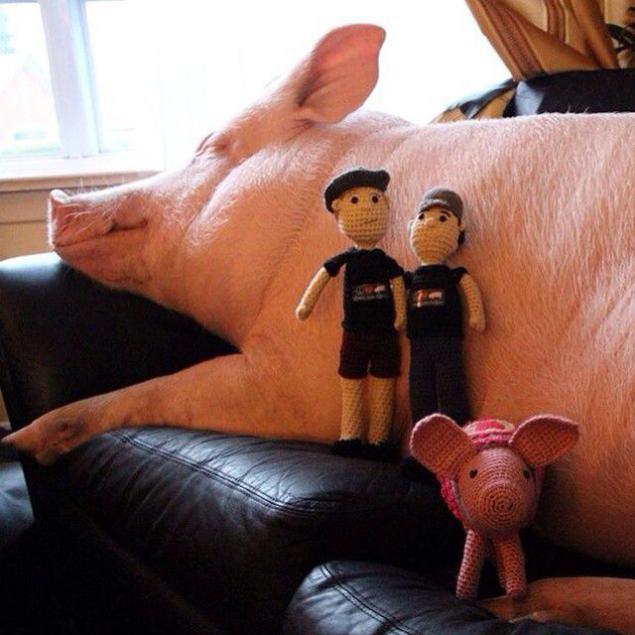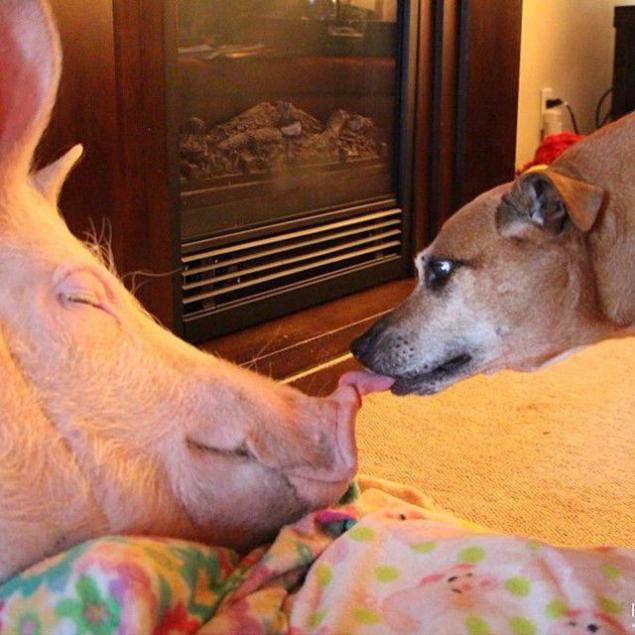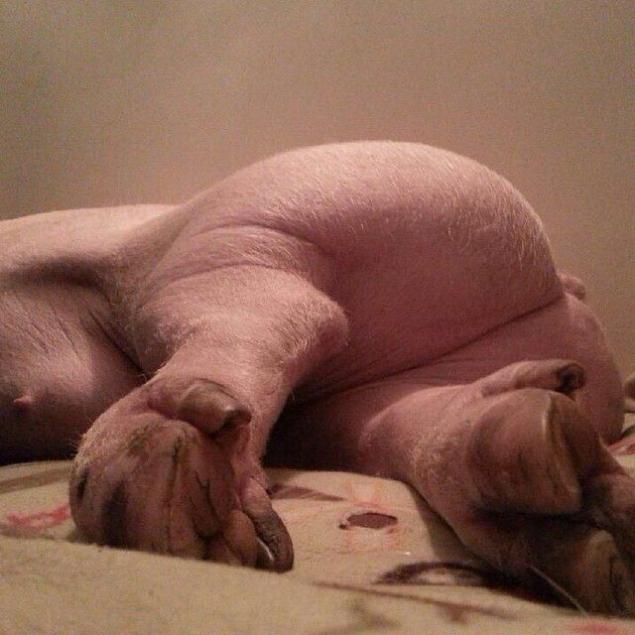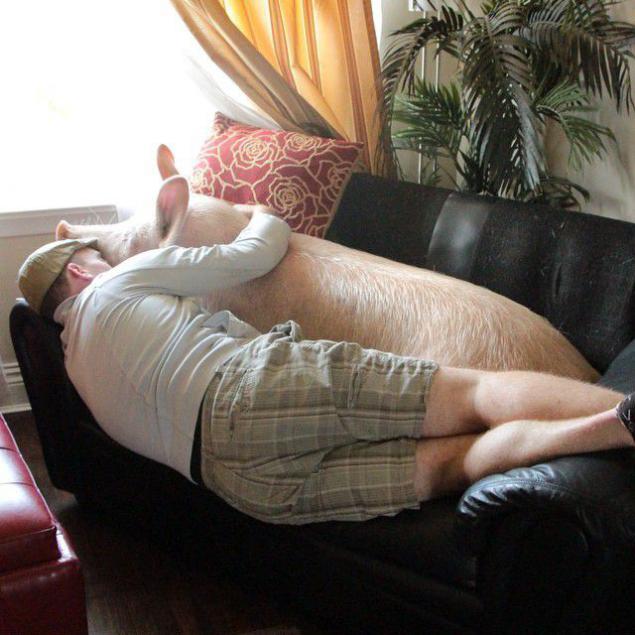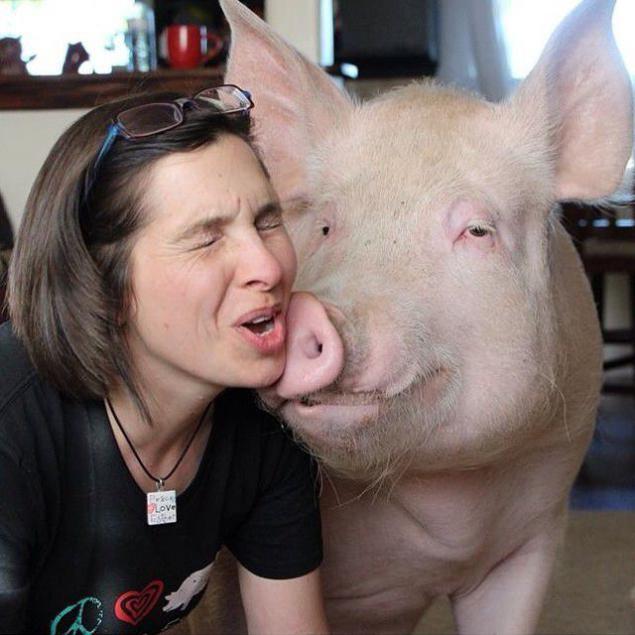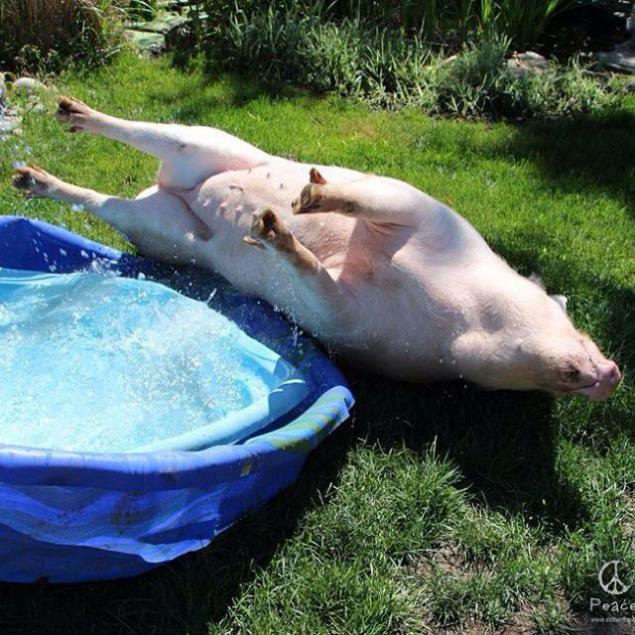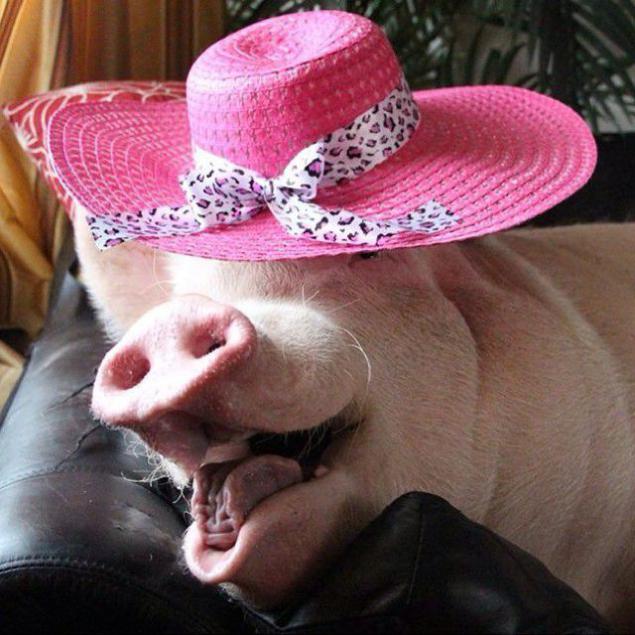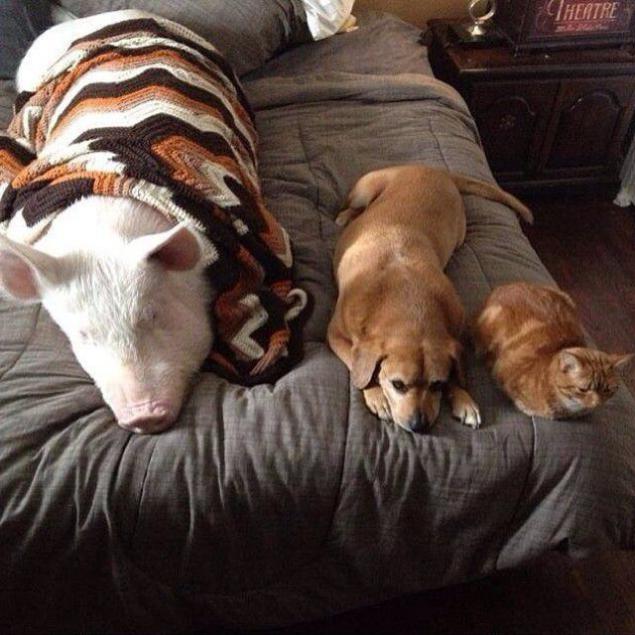 Source: instagram.com