45 years ago, an attack helicopter Mi-24 first flew. Its debut flight of the Mi-24 made September 19, 1969. He became the first Soviet helicopter designed specifically for fighting, and the second in the world after the US Bell AH-1 Cobra. For 45 years, was released around 3500 Mi-24 of various modifications, which are armed with nearly fifty countries, including Russia. NATO helicopter was designated "Lan» (Hind), Soviet pilots were also less tender and called the Mi-24 is a glass (with the original form of the cockpit), the Crocodile.
Source
A prototype of the Mi-24
From the subsequent production version differed form the cockpit, which resembled the glazed veranda. The tail rotor is positioned on the right.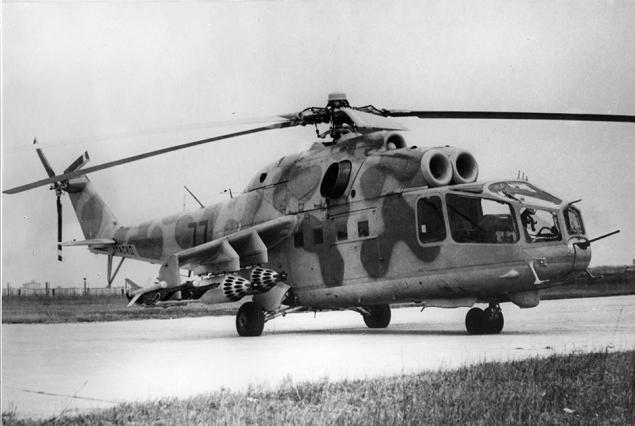 Mi-24A.
The first production version of the helicopter. From prototype it differed extended cab and mount anti-tank missiles on pylons. The tail rotor, as in the test sample, is to the right (in subsequent modifications it has moved to the left side).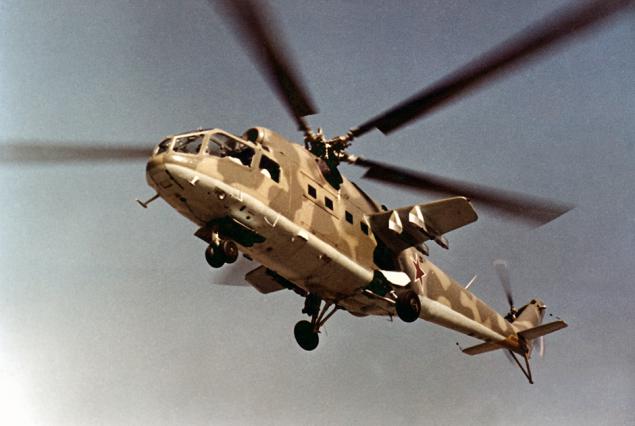 Mi-24 with full combat kit at MAKS 1997
Six hardpoints Mi-24 can carry up to 2, 4 tons of different weapons, including guided and unguided missiles, bombs and cassettes, as well as containers with machine guns or grenade launchers.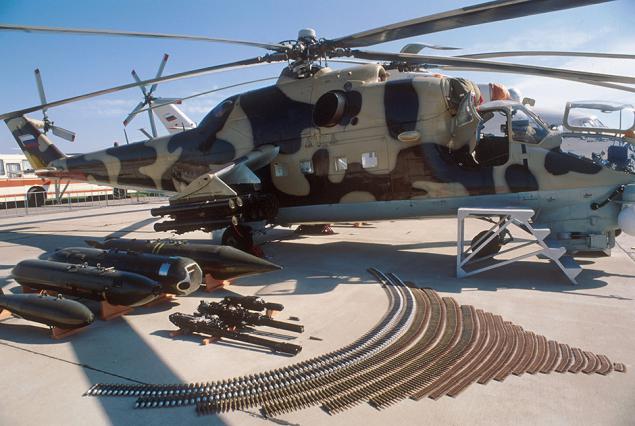 Mi-35M Brazilian Air Force
For export Mi-24 comes mainly under the designation Mi-35.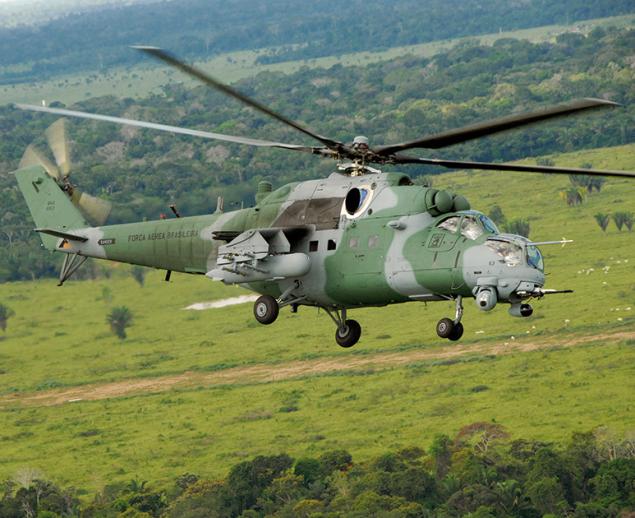 Mi-35P for the Air Force of Peru
All in service of Peru are two such helicopters. Another 16 - in the version of the Mi-25 (export version of the Mi-24D).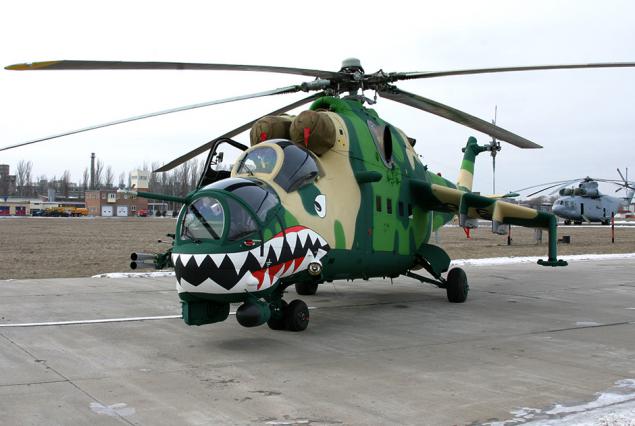 Mi-35P Indonesian Air Force
According to Flightglobal MiliCAS, armed with Indonesia is worth five Mi-35. The machines were purchased as part of an export credit that Russia provided in 2007.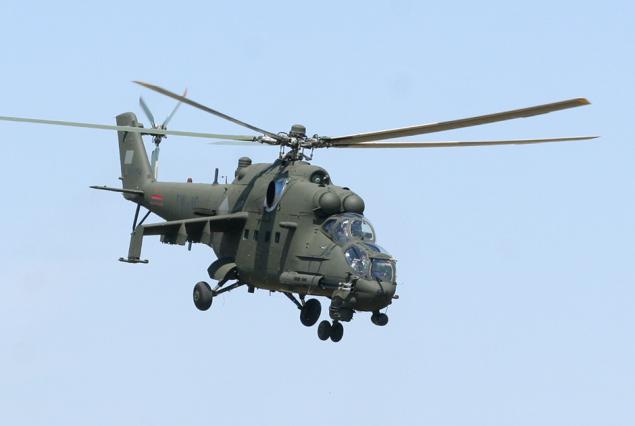 Mi-35M
Some of the most active users of the Mi-24 outside the former Soviet Union - Algeria (36 units, according to Flighglobal MiliCAS), Sudan (36b), Syria (28) and Vietnam (25).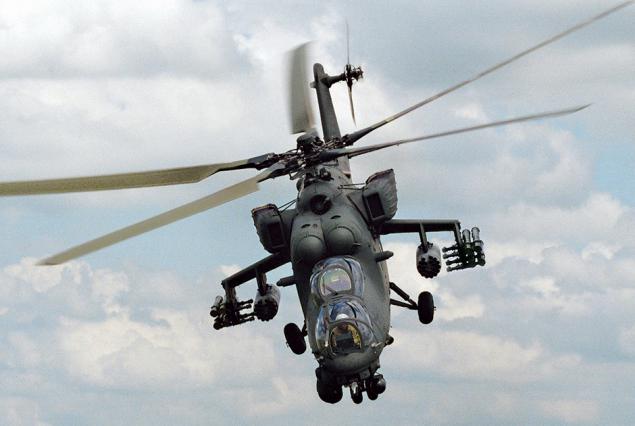 Assembling the Mi-35 at the "Russian Helicopters" in Rostov-on-Don
Today, Mi-35 produced both for export and for the needs of the Russian Defense Ministry.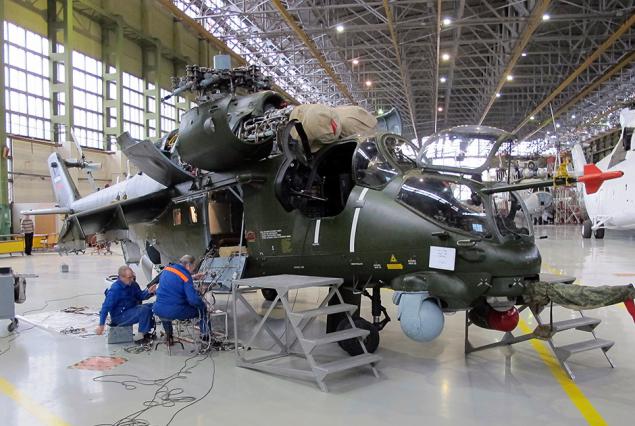 Link of six Mi-24
Attack helicopters - traditional participants of the military parade on the occasion of the anniversary of the Victory in the Great Patriotic War.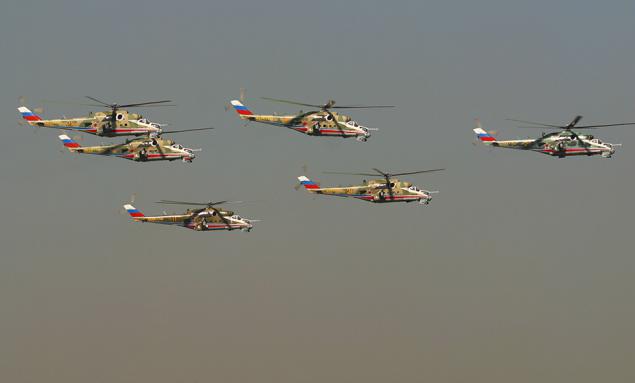 Mi-35 (center) and Mi-28 during flight crew training for the Air Force air show on the occasion of the 100th anniversary of the Russian Air Force (201 year)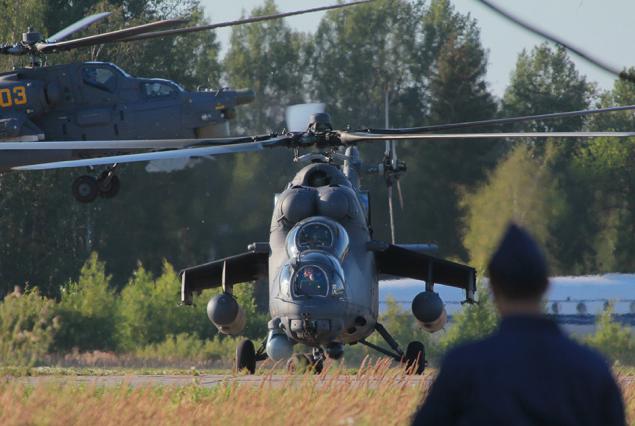 Mi-24P
Mi-24P was produced from 1981 to 1989 and still stands on the Russian Air Force.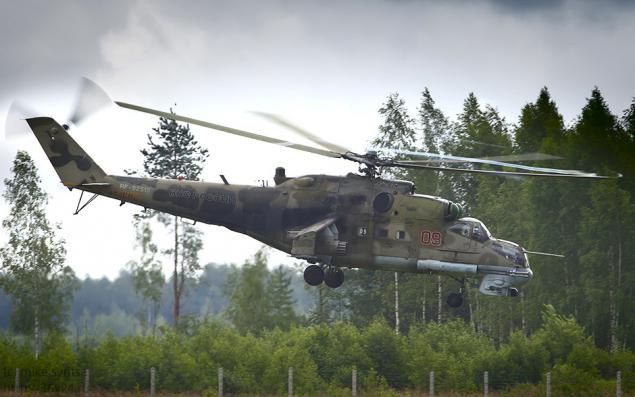 Cab Mi-24P
Depending on the modification of the Mi-24 is designed for two or three person crew. In addition, the helicopter can carry up to eight passengers and two wounded on stretchers and medical professionals.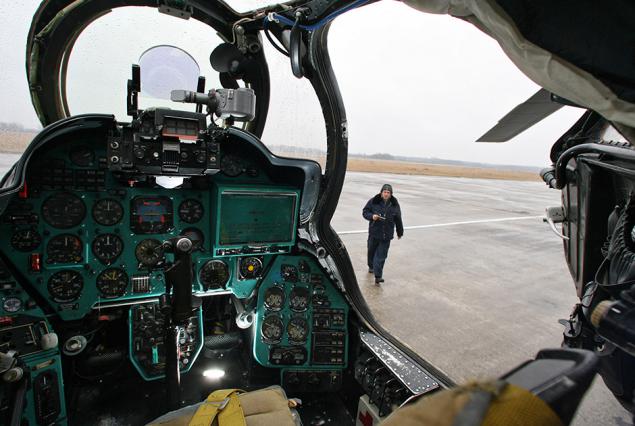 Mi-24PN
The Mi-24 can reach speeds of 335 kilometers per hour and can travel up to 450 kilometers.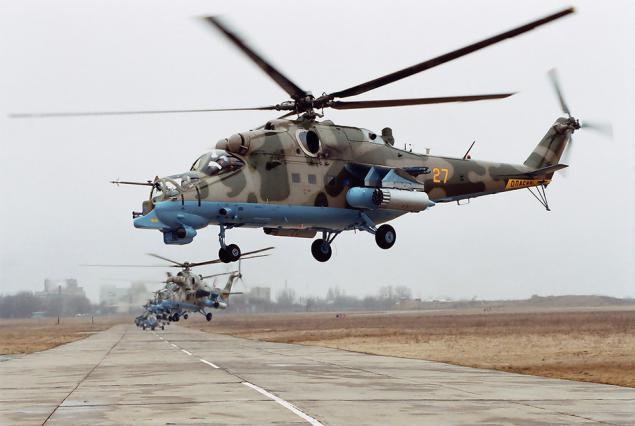 Russian Mi-24 in the Crimea (March 2014).
End of.