The last film of Besson with Jean Reno
Many famous directors have their permanent actors, which they repeatedly shot in his films. Martin Scorsese was Robert De Niro and Leonardo DiCaprio have today. Kurt Russell starred in five films of John Carpenter. Christopher Nolan continues to regularly call Michael Caine in all of its new projects. Luc Besson was such permanent actor Jean Reno. Starring debut in black and white short film Besson "penultimate" Reno then participated in all the films directed by 80's - early 90's, "Last Stand", "subway", "Big Blue" and "Nikita." "Leon" is the culmination of their collaboration, and to this day remains perhaps the most well-known role of the actor, and the last time they worked together on the set. Then their paths diverged a bit: of course, Reno starred in several films that Besson produced, but never again played in the movies, where he acted as director.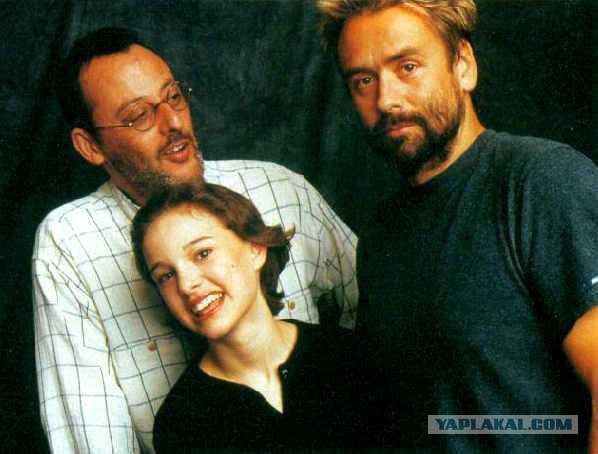 "Leon" - Natalie Portman is the debut on the big screen
I wonder how many people are watching when "Leon" think about the fact that the role of Matilda became the debut of Natalie Hershlag, which has yet to get used to the name Portman in the film? Of course, the future actress had some theater experience, but the cinema was her completely unknown territory.
Also interesting is that initially Portman was cast "Leon" because at that time it was not yet twelve, and, as the character of Matilda scenario was thirteen or fourteen years old. However, Portman, who already did not lack ambition, went on trial again, and played the scene where Mathilde mourns his brother, Besson so impressed that he finally gave her the role.
Of course, Natalie's parents were very concerned about the adult content of the script. For example, they insisted that the film was not more than five scenes with smoking Matilda, and that while they do not tighten it and exhaled cigarette smoke. Besson agreed to this request, and if you carefully review the film, we can see that the Portman really never lasted.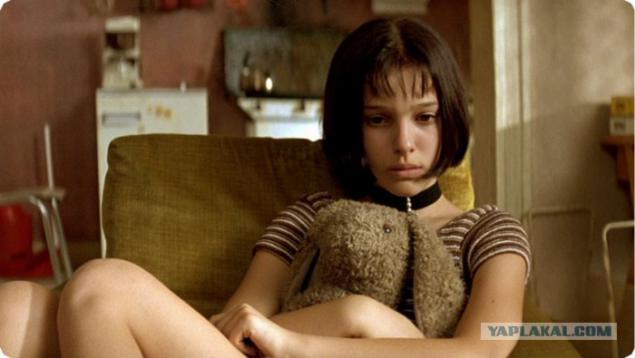 The scene where Gary Oldman shouts "ALL!" - Improvisation
During his career, Gary Oldman has starred in numerous films, ranging from small bands and ending multi-million dollar blockbusters, easily playing as heroes and villains notorious for what is true earned the title of Master of Disguise.
But of all the many characters Oldman Norman Stansfield is perhaps the best known. Corrupt policeman lover of classical music and a drug addict, has obvious mental problems - with each of its appearance on the screen, it is both amused and frightened, now rightfully considered one of the most memorable of all time kinozlodeev. And who cares today that the actor did not get any nomination for this role.
When working on a way Oldman improvised in almost every scene, which sometimes displeases Luc Besson, but did not prevent him to include all of these moments in the film. Get at least the stage where Stansfield admits his love for Beethoven. Or the episode where he sniffs the father of Matilda, which was a complete surprise to the actor who played him. The same applies to one of the most memorable moments of the film, where Stansfield shouts "ALL!».
Initially, Oldman did a few takes where uttered this remark in a normal voice, and then decided to play a joke on a slightly director. He showed familiar sound engineer take off the headphones, and then shouted in a replica of his lungs. Besson appreciated the joke and used in the assembly of this particular double.