In the wake of the popularity of wearable electronics, some manufacturers have remembered the children. For them, of course, and so a lot of useful (and "useful") invented gizmos, but now they are moving into a new quality. I have collected in this post are some notable ideas and is now available devices.
There is not a word about the tablets and mobile phones for children, as these devices too much. In a post talking about the activity and safety of children from 0 to 13 years. I>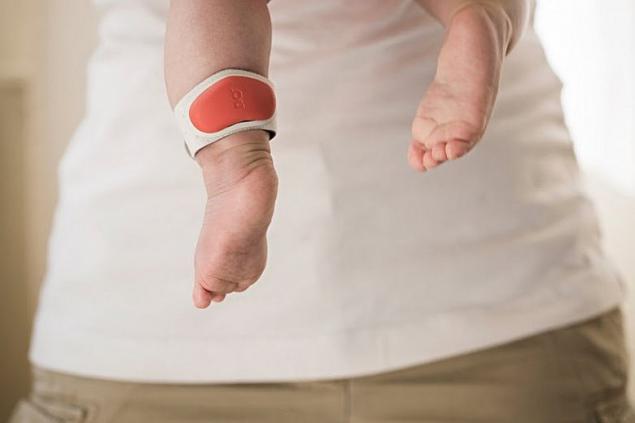 Sproutling h4> Let's start with the little ones. That is, with the babies. I, as a father of a six-month girl like you had a device called Sproutling, although I would not leave it on the leg for a long time - believe me paranoid, but I'd be afraid of blood circulation, no matter how mild this silicone bracelet was.

The monitoring system of the child includes a bracelet, stand and, of course, the app on your smartphone. The intelligent system capable of self-learning and prediction. Followers 17 parameters, including heart rate baby, and ambient temperature.

Water device is not afraid of that if the kid is very important.







ISwimband h4> And this diadem called ISwimband. Looks silly, but the benefit is obvious, if you have one or more children. Because a child who runs, keep track hard, and if the apartment can be at least a little to relax because of the lack of water and cars, the sea or in the pool, it is important to be alert. To do this, and is this patch as soon as it is lowered into the water for a certain number of seconds, you will immediately receive an alert and run to the baby.




The set consists of a sensor that is inserted into a headband and bracelet (are included), as well as the application. Cost of such a set of $ 80.





LG KizON h4> Renowned manufacturers also do not remain on the sidelines. Although in the case of LG KizON innovations can not speak: it's just another bracelet for children. A little bulky, but has enough functions. The main thing that the kids liked it.

Modules 3G, GPS and Wi-Fi allow real-time to track the child is using a smartphone. Speaker, in turn, will say something to the child. 400 mAh battery should last for 36 hours.




Available in three colors: green, blue and pink.




X-Doria KidFit h4> Fitness trackers for adults are now very much. But what about the children? For them, there KidFit - make it perform exercise using gamification process. During the day you need to dial a hundred points, which you need to perform tasks that put parents on the phone.

Battery lasts for a week, the gadget is protected from water. Soon, the device goes on sale for $ 50.

Less gadget - no GPS, so it's normal fitness tracker, not able to track the location of the child.




Leapband h4> For children a little younger - from 4 to 7 years - there is another activity tracker. Leapband has 50 built-in games, entertainment. Collected points kid will spend on it to open new small animals in the device.

Sales of the device due to begin this month.



What else useful came out for the children this year? B>

This is interesting:
To your health! Ten of the most interesting novelties 2014
To your health! Wearable devices in sports medicine and
Empowering

Source: habrahabr.ru/post/233333/