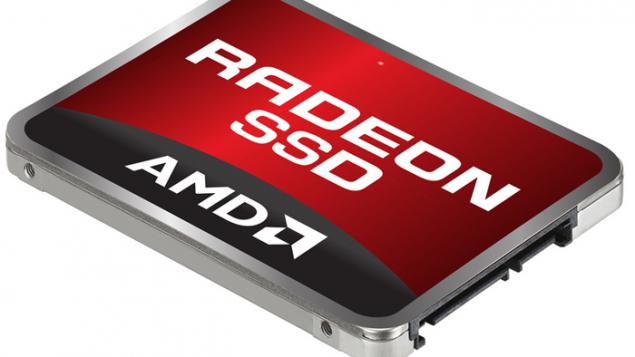 AMD is already prepared to release their own SSD, designed for installation in high-performance systems, including PC gaming. SSD lineup from AMD called Radeon R7.
The first representatives of the line model will Radeon R7 120G, Radeon R7 240G and Radeon R7 480G with a capacity of 120 GB, 240 GB and 480 GB respectively. Production technology - 19 nm chips from Toshiba (A19nm Toshiba Multi Level Cell (MLC)) and Indilinx Barefoot controller 3 M00.
drive size 2, 5 inches, interface Serial ATA 3.0 (bandwidth up to 6 Gb / s).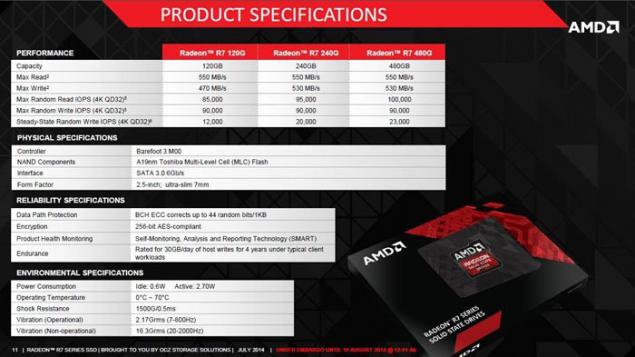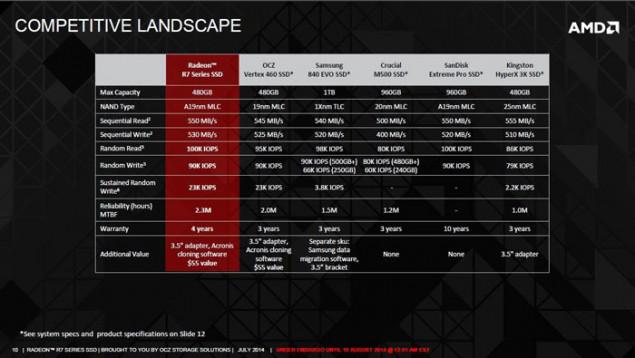 In general, it is great news - because the more manufacturers SSD, so hopefully soon will be falling prices and updated models. Unfortunately, the price shown on the drives is unknown, but it is unlikely it will be too low.
Via
wccftech
Source:
habrahabr.ru/post/232689/