I invite you to walk through the most ordinary unusually sunny St. Petersburg.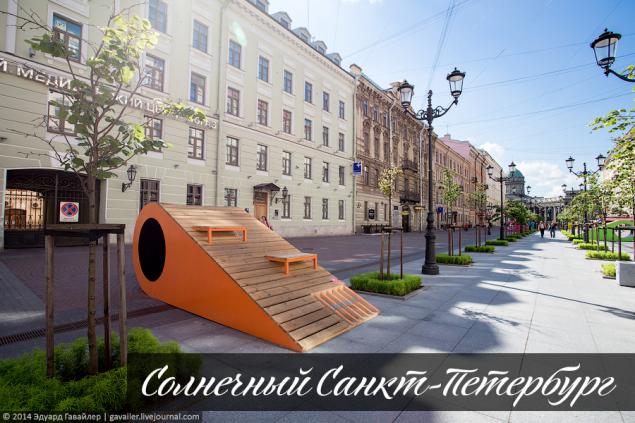 Architect Rossi Street or Street Theatre. Consists of several buildings built in the same style. Is unique for its perfect proportions: width equal to the height of buildings - 22 meters, the length is ten times more - 220 meters - strict adherence to the ancient canons.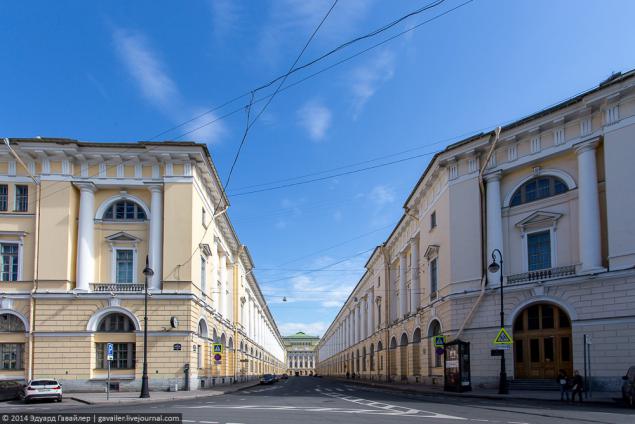 Theatrical dresser Alexandrinsky Theatre, one of the oldest theaters in Russia (on the photo above at the end of the street).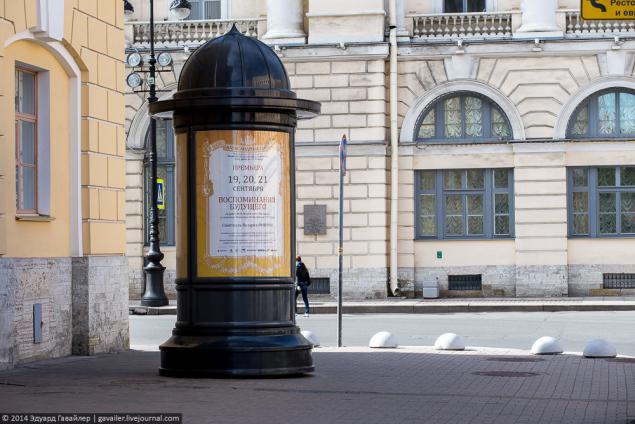 Fontanka Embankment. Name of a river in the center of the city is connected to the device fountains of the Summer Garden.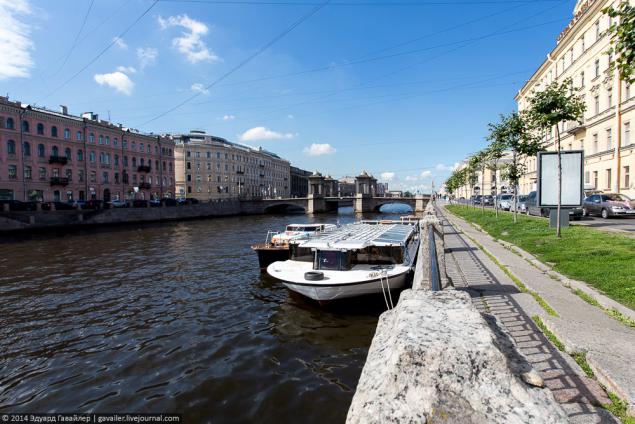 Finch-Fawn - the smallest monument in the city. In November 2014 he was 20 years old. Finch-called fawn students Imperial College of Law in 1835.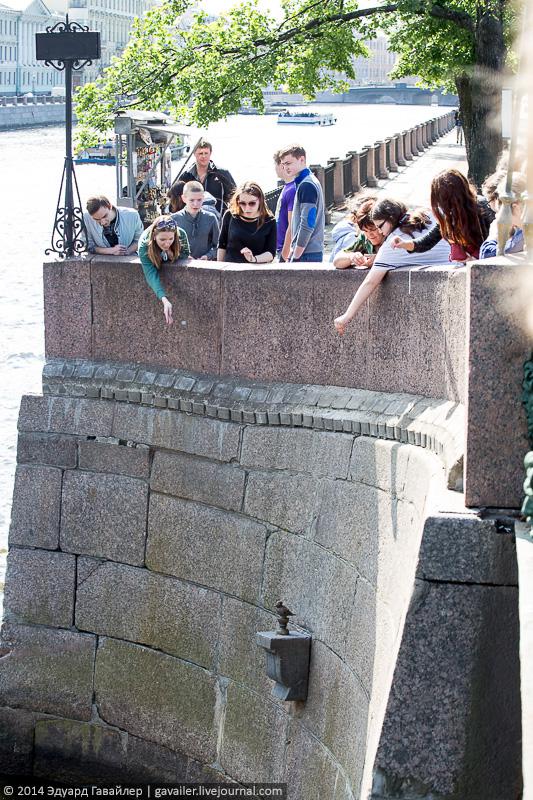 Summer garden was conceived as imperial summer residence of Peter I. In 2012, an updated park complex was opened to visitors after a big restoration. Vase in the Front stalls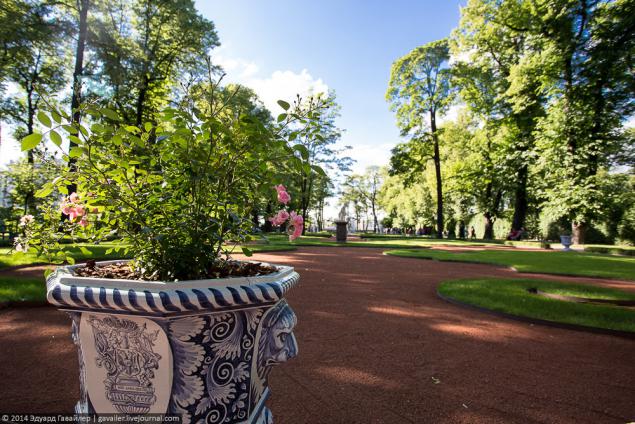 Next to the summer garden at NR Fontanka 2 (Tchaikovsky, 2) opposite the house of Peter I can find tiled patio.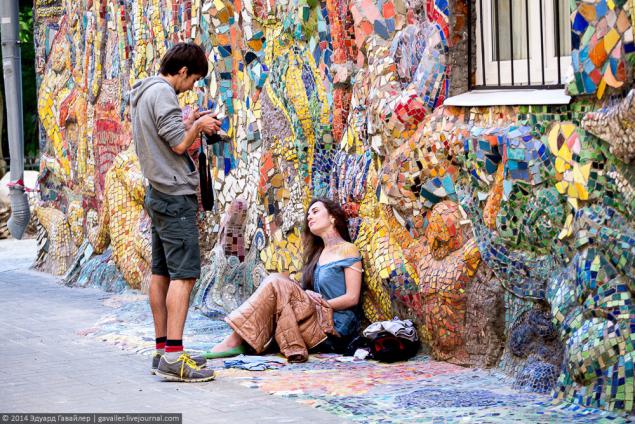 Very bright!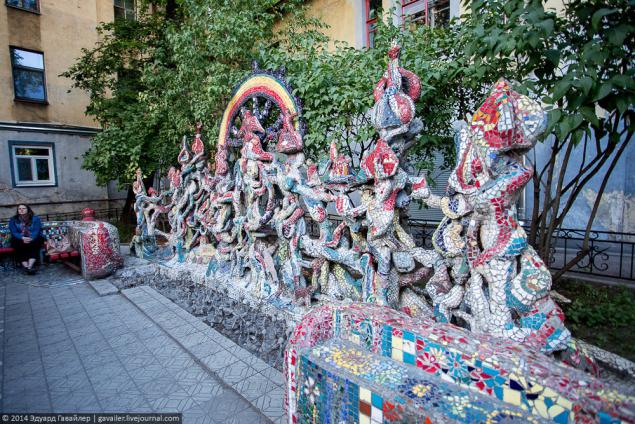 ...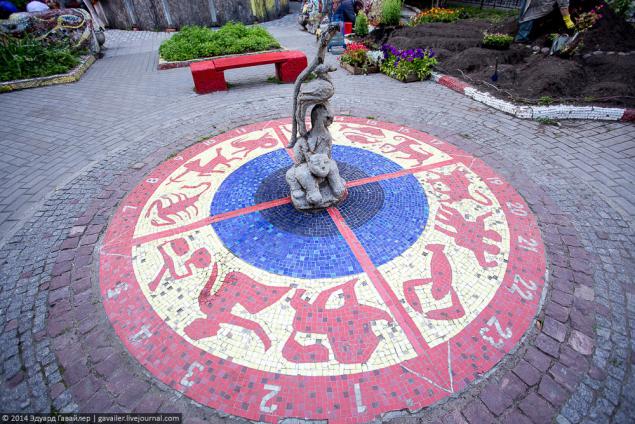 They say that many children did.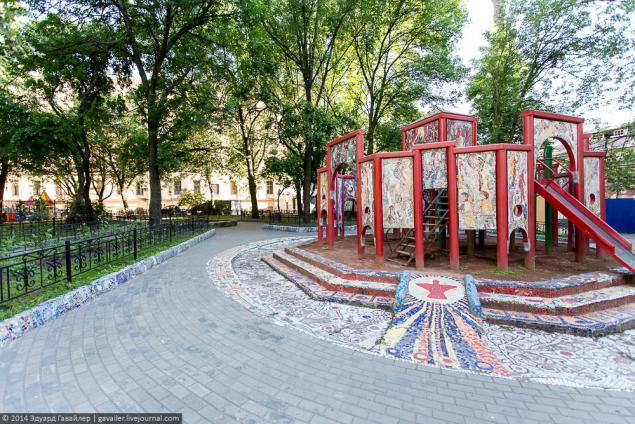 ...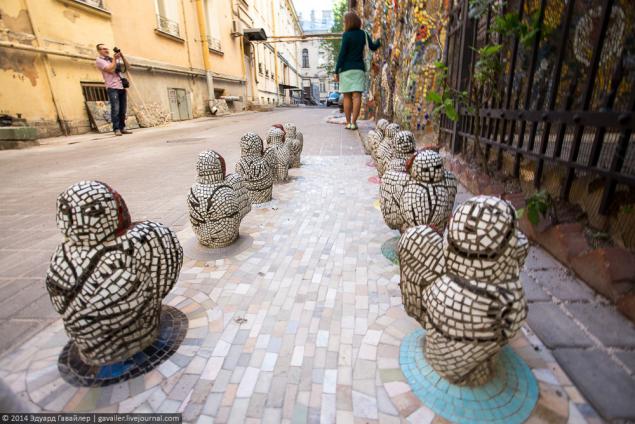 ...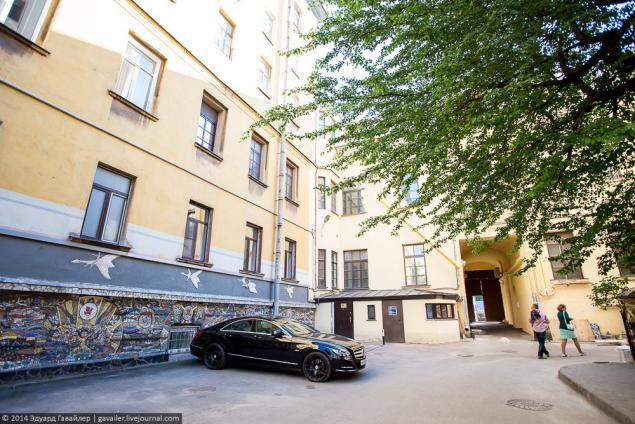 In the subway.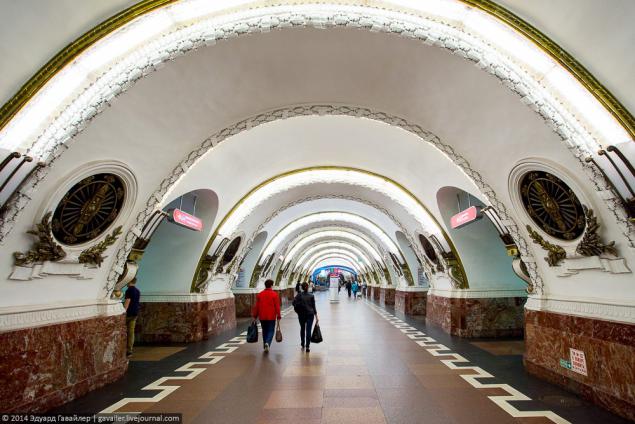 I feel that the metro in St. Petersburg is not the most practical. The stations are located too deep, to the same between them very long distances. But nowhere to go. Sometimes it's hard to find the entrance to the subway, because there is no normal large plates.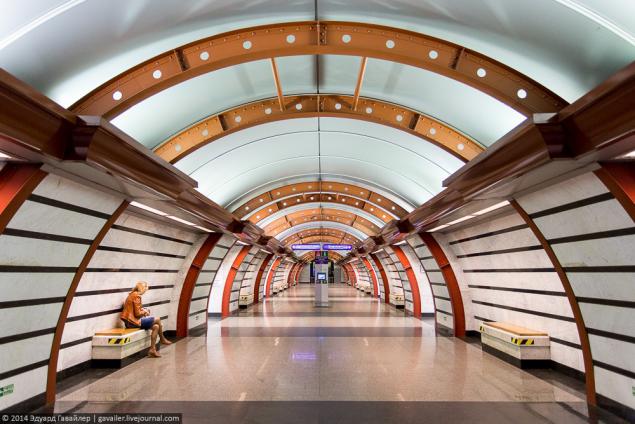 Go ahead.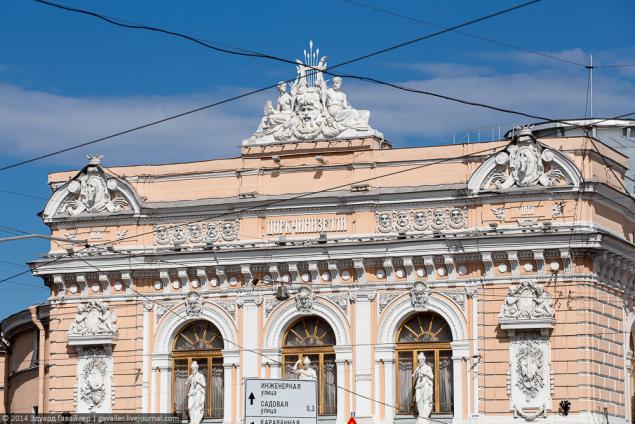 ...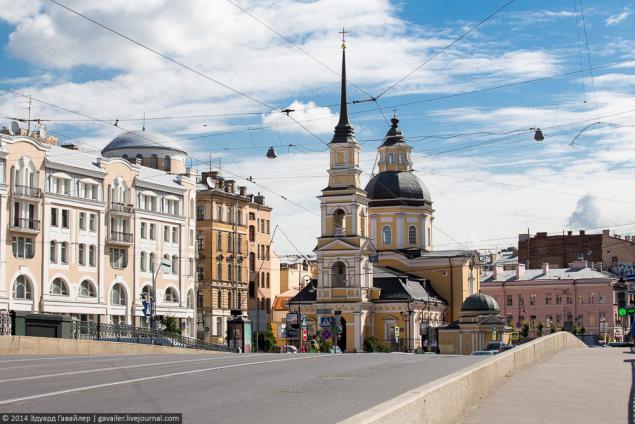 Church of the Savior on Blood erected in memory of the fact that at this point in 1881 as a result of the attempt was mortally wounded Tsar Alexander II.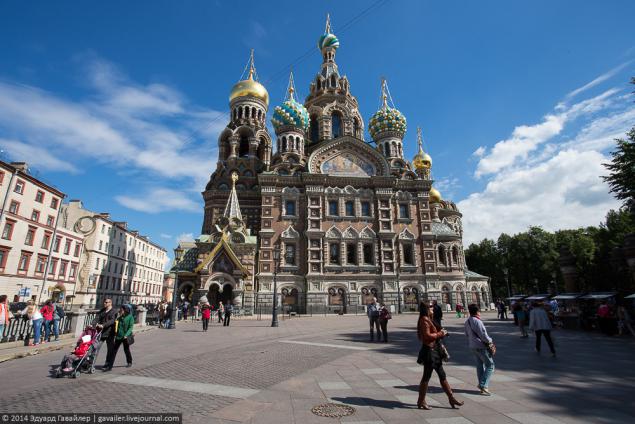 Late stage in the evolution of the "Russian style".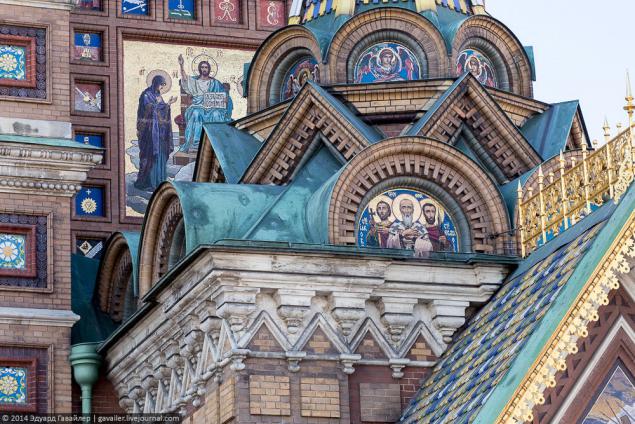 St. Petersburg - a sample of the culture!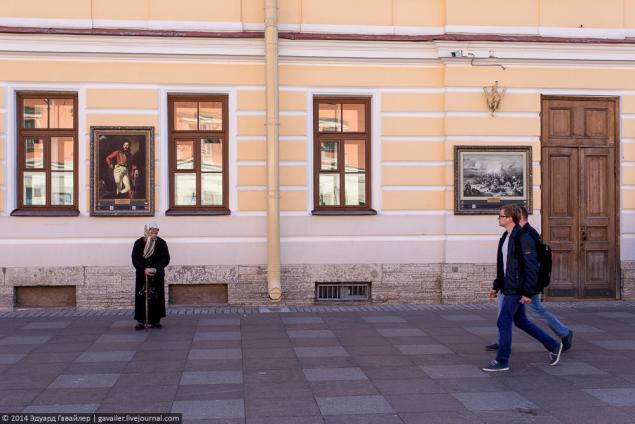 But seriously, it is a good thing.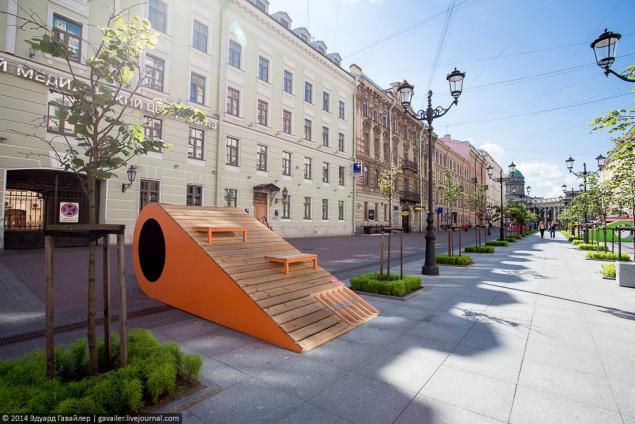 ...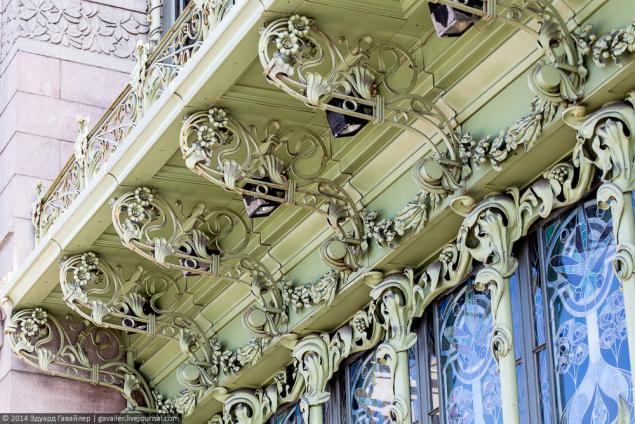 Parade.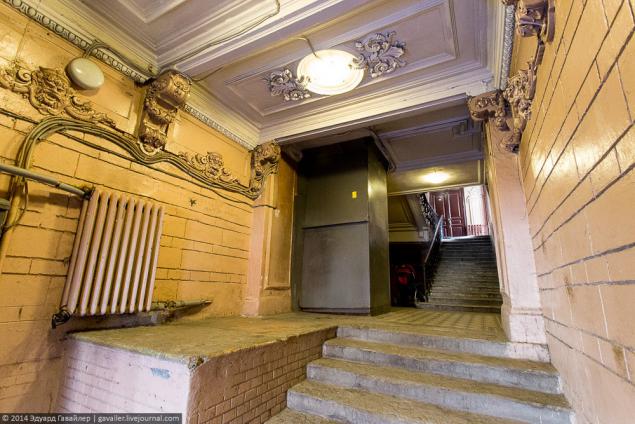 ...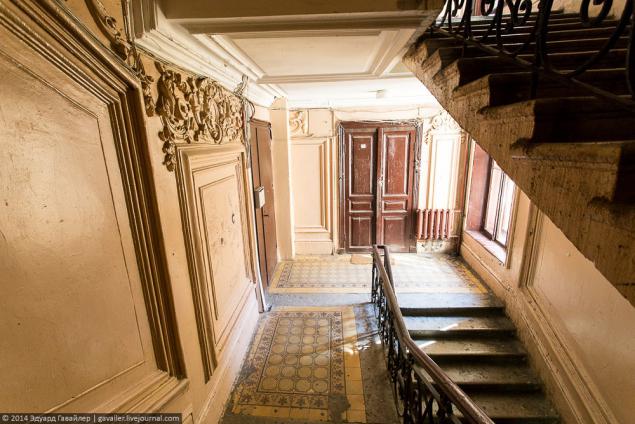 Net courtyard in the center of St. Petersburg.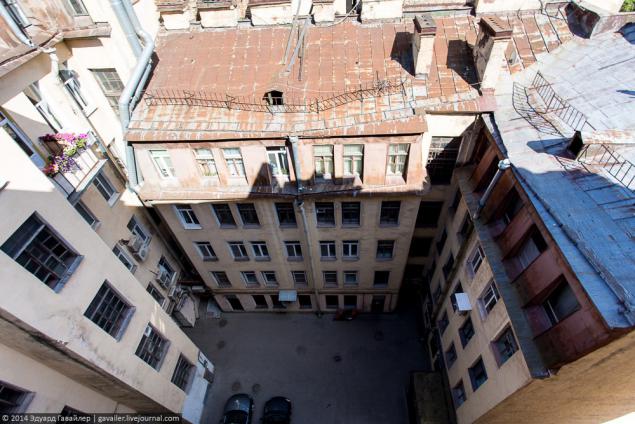 ...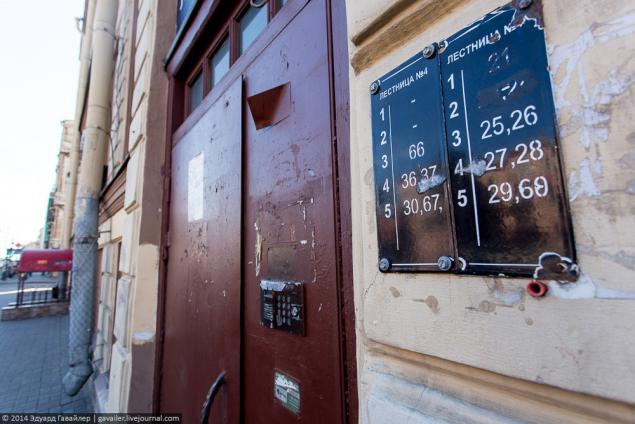 Bronze "The Bronze Horseman»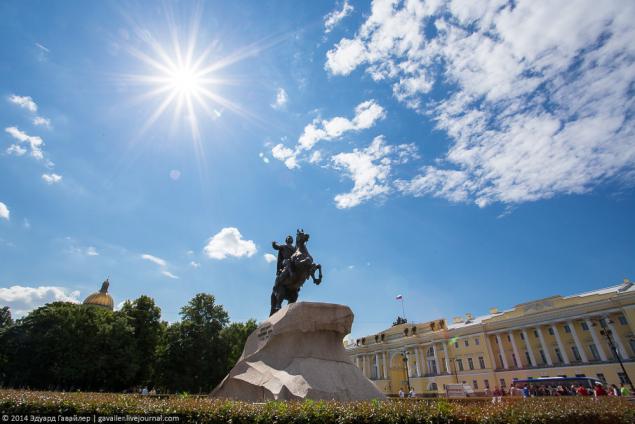 Kazan Cathedral.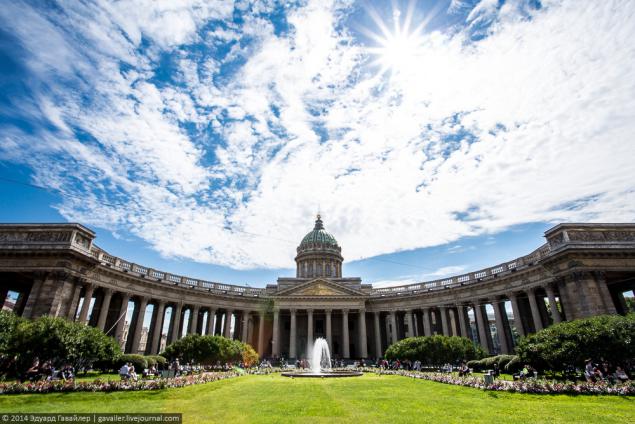 Peter and Paul Cathedral.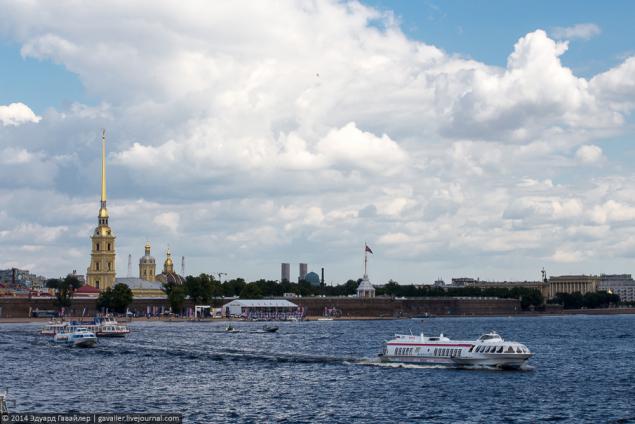 Closer.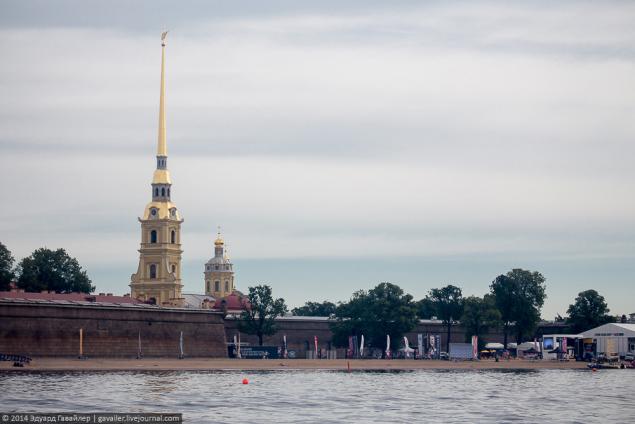 View on Vasilevsky Island and Palace Bridge
A few more photos. Views from St. Isaac's Cathedral on a sunny summer Petersburg.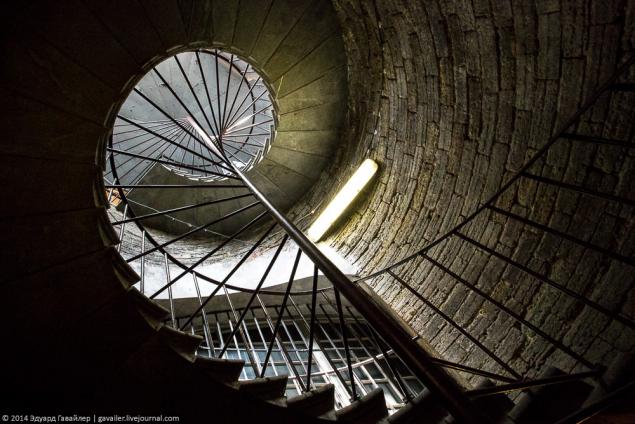 ...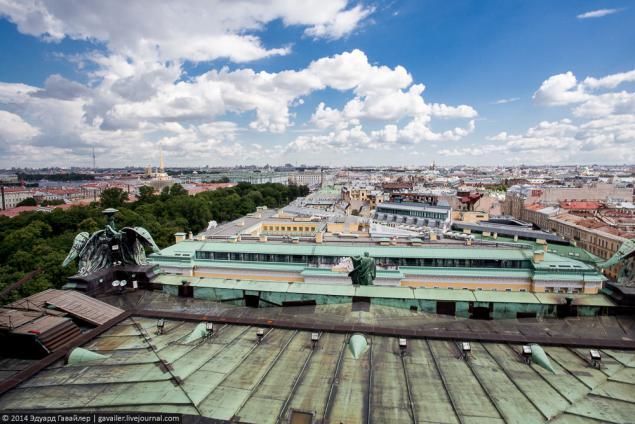 ...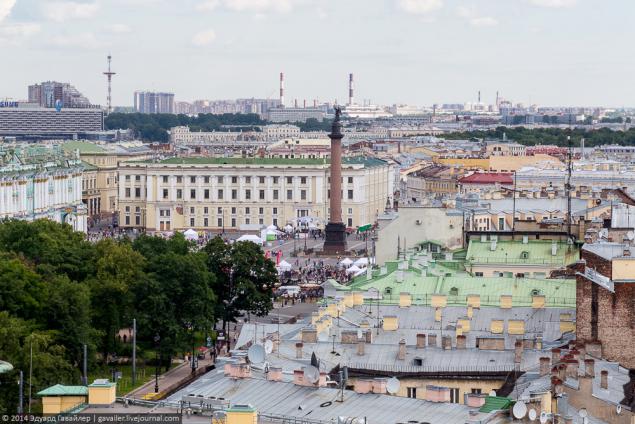 ...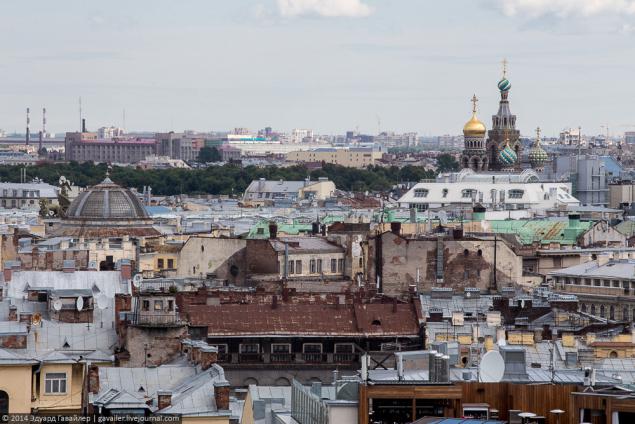 Good luck to everyone