Work only on the territory of Sochi and Krasnaya Polyana rugged weather station "Aibka»
on the ridge at an altitude of 2225 Aibka meters above sea level.
Weather station employee Alex jumps off the railing into the snow, then to approach the instrument
and make measurements of the height and density of the snow cover.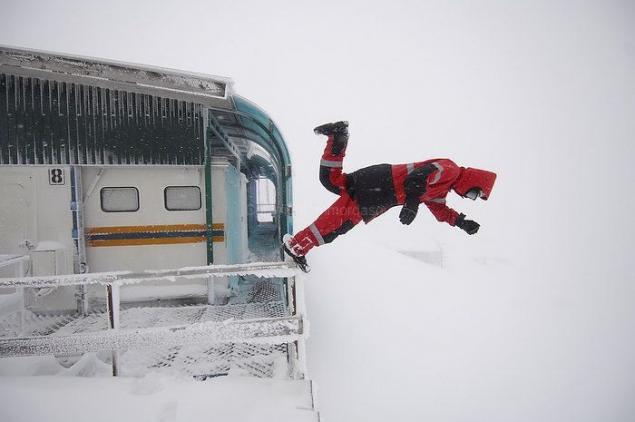 Checking the air temperature recorders and vlazhnosti.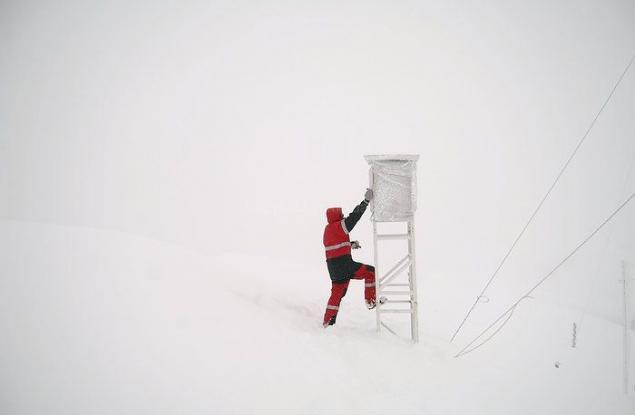 Employee weather station records readings priborov.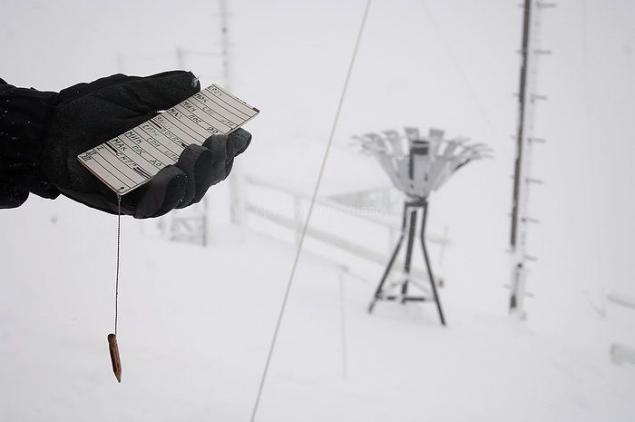 check the device that measures the amount of osadkov.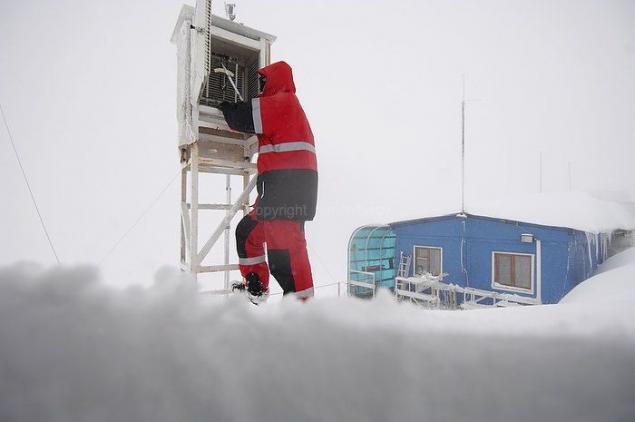 in snegah