The woman has built a house of eight square meters and happy.
While most people are taking a mortgage to buy a spacious dwelling, American Dee Williams lives quite well in his little house. Woman decided to change life after suffering a heart attack ten years ago. "I realized that it makes no sense to take 30. I reject many, two-bedroom apartment, but get more. The move gave me the opportunity to see more of friends and enjoy the time I have left, "- says Dee.
Will 10 ph via Source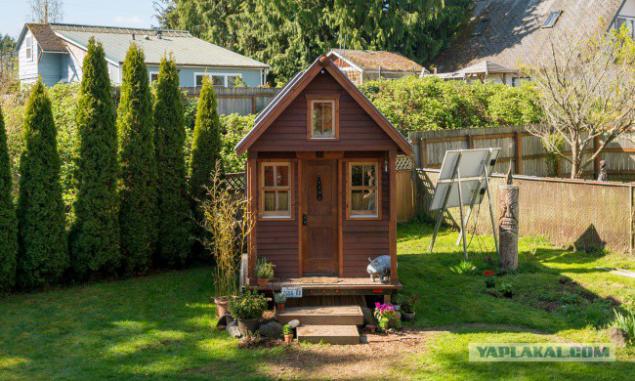 Dee began construction of the house 10 years ago.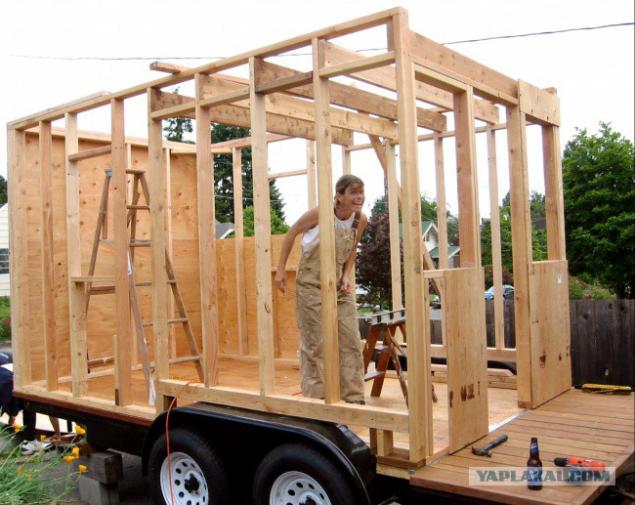 The cabin is located in the backyard of her closest friends.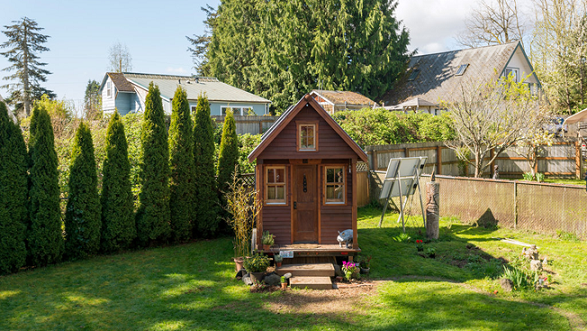 That's how it looks inside. In everyday life women of all 305 items.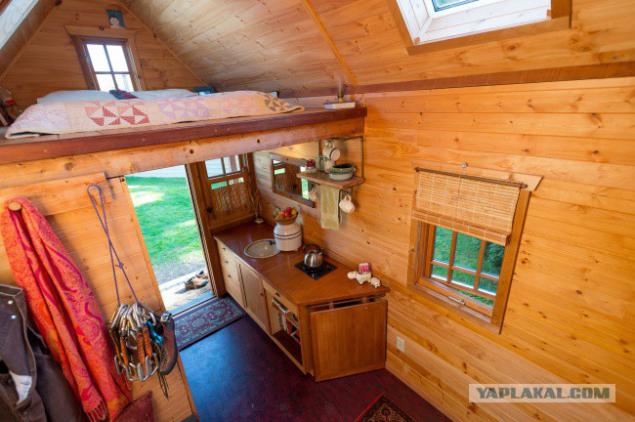 Dee uses a small burner for cooking.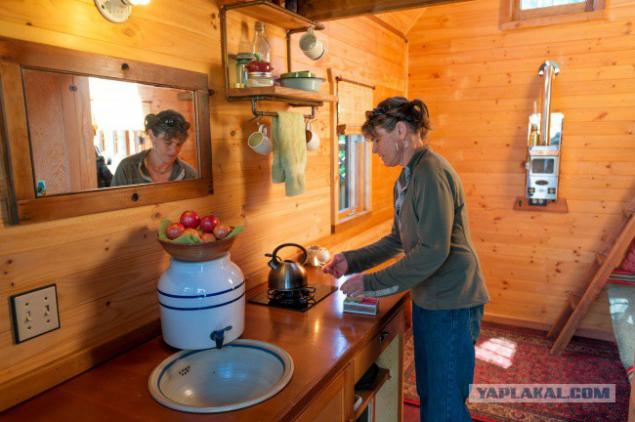 Stained glass was found in a junk shop, and the bells on the farm where grown Dee.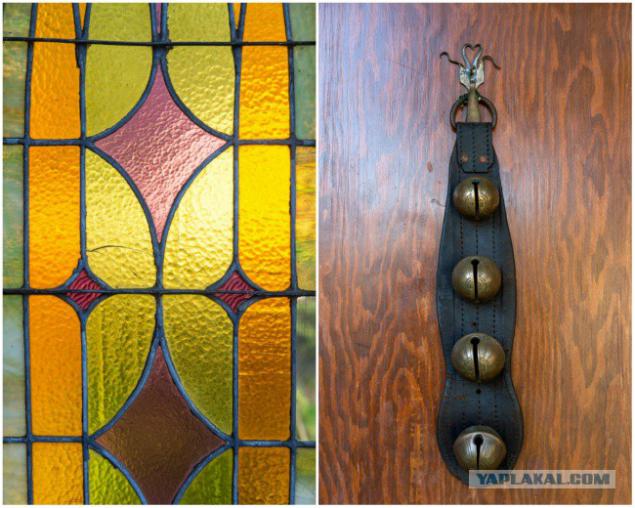 In the attic, she organized a spacious bed.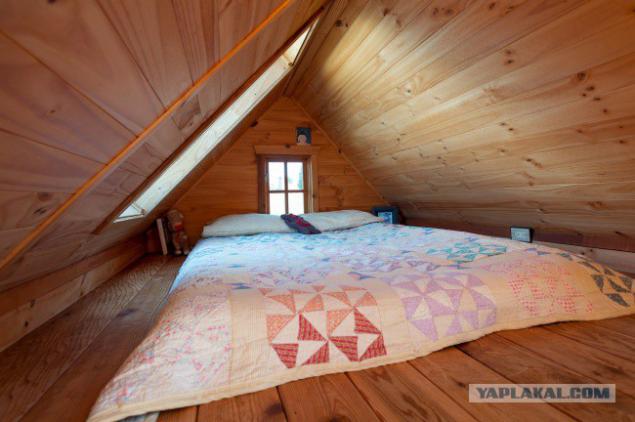 The kitchen is a pitcher for washing dishes.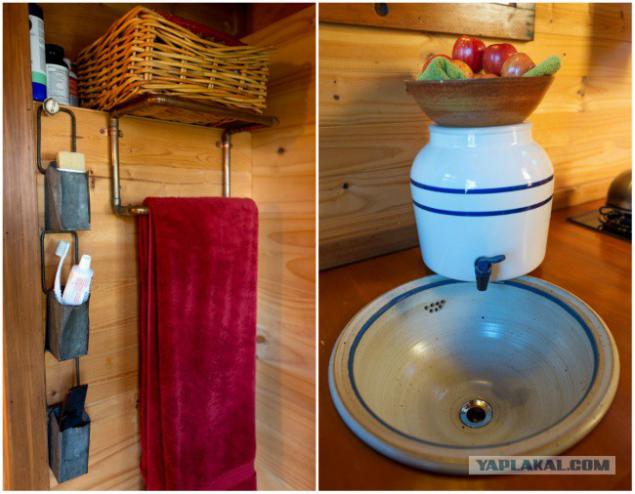 Hostess makes tea.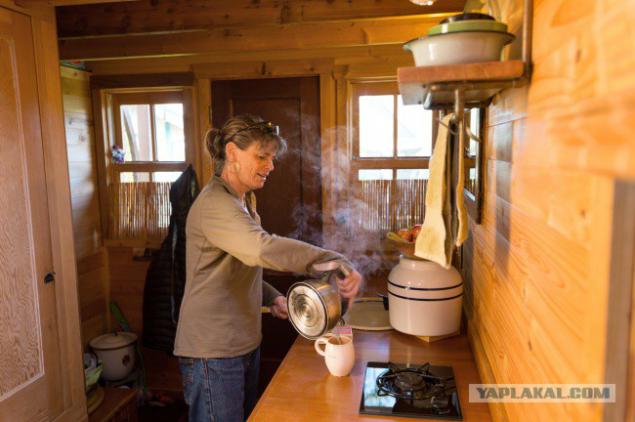 Solar cells take on all energy consumption.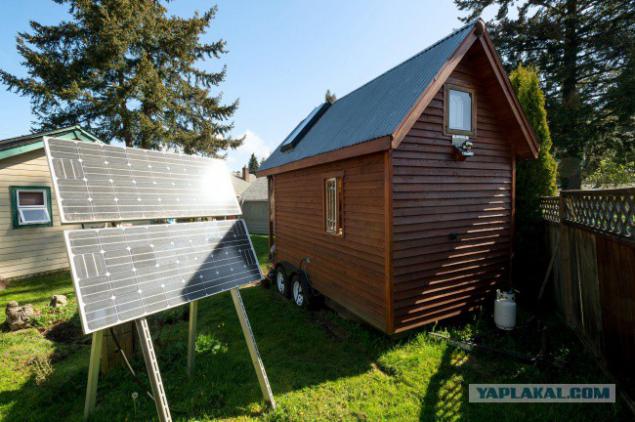 Dee and Oliver put flowers on his small garden.
Unfortunately all))