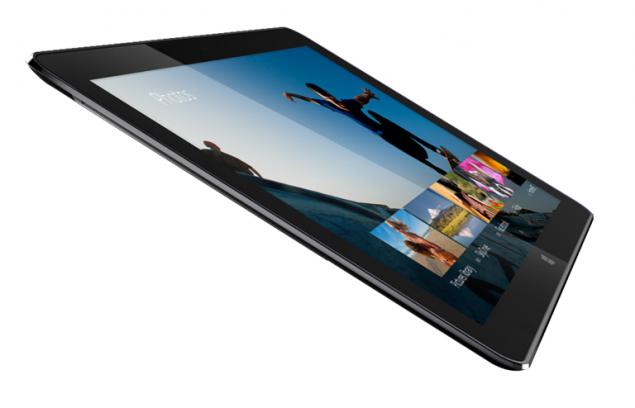 Most of the internal volume of 12, 5-inch tablet-ultrabook
Llama Mountain
thickness of only 7, 2 mm and weighing 670 grams (without keyboard) took the batteries. This was achieved thanks to the exceptionally slim and compact motherboard based on the CPU of the new generation, made on 14-nanometer process technology. In Intel calls this board the smallest grade motherboard in the world. Tablet running Windows 8.1 Pro and has attachable keyboard and dock, which turn it into a full-fledged computer.

Latest Intel mobile processors hit the market this year under the brand Intel Core M. This is the most energy-efficient chips from all who have ever manufactured by companies. They are specially designed to work in hybrid devices transformers, which are both high-performance tablets and ultra-thin notebooks. The chips are designed for completely passive cooling. Llama Mountain is a demonstration of the reference design and will not be produced in large quantities - is an example, which should be guided by the manufacturer.
One of the first companies to start selling the device on the basis of a 14-nm Intel Core M, seems to become Asus. At Computex 2014 in Taipei this company just a few hours after the presentation Llama Mountain unveiled
Transformer Book T300 Chi
, which is very similar to the prototype of Intel's specifications. Its thickness - 7, 3 mm, diagonal - 12, 5, resolution - 2560x1440 pixels. In the transformer can be installed up to 4 gigabytes of RAM. It has a slot for MicroSD memory card, and a communication module 4G. The price not yet known.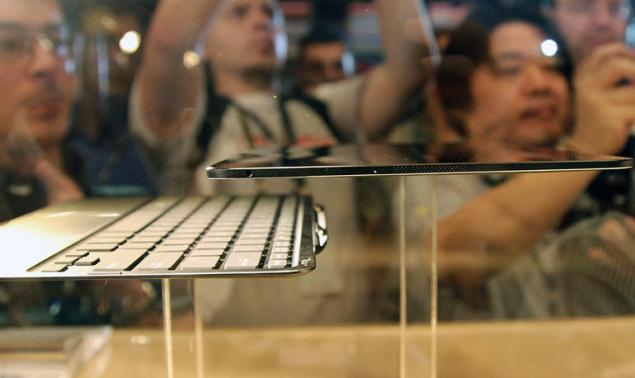 Asus Transformer Book T300 Chi. Side view. I>



Source: habrahabr.ru/post/225137/