Hugh Jackman appeared on the June cover of men's magazine Men's Health. The actor spoke about the shootings in the "X-Men" and gave readers a few tips.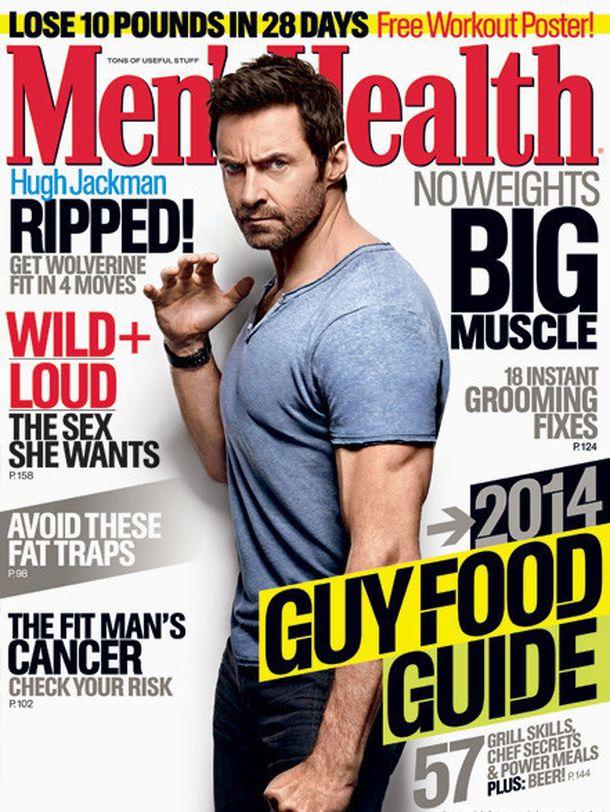 Hugh Jackman on the cover of Men's Health. June 2014.
On the need to undress on the set of "X-Men»:
"In the new film will be a scene with nudity. Of course, I will not turn to the camera before - yet the film is rated PG-13 - but I will be completely naked. The shooting took place on May 21. I remember that three weeks before that, I was told: "We have some problems with it during the day, can we postpone shooting for a few weeks?" And I said, "Absolutely not. You can move anything, but undress me this day »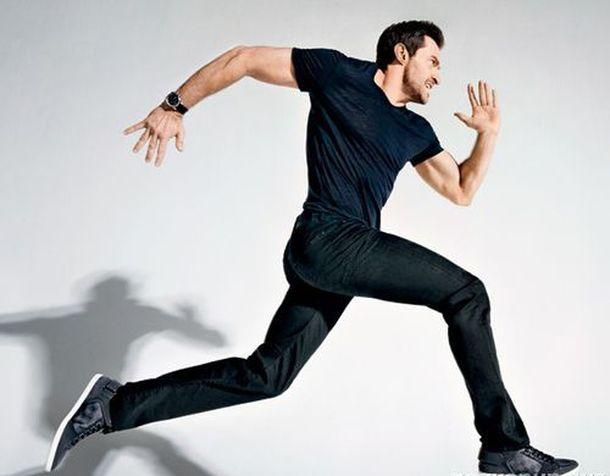 Workout:
"That's interesting. I am proud that do not allow myself to nothing to do. This morning, including for this photo shoot, I trained twice. I bet that in the next 5 or 10 years, I will be invited to the role, which requires physical preparation. It's great just to practice yoga, swim or play tennis. But if I lose weight, you lose muscle. And I know how difficult it is to bring them back. Besides, in 45 years to do it even more difficult than 30. Even now, I find that I start to lose weight. To maintain it, you need to train hard all the time »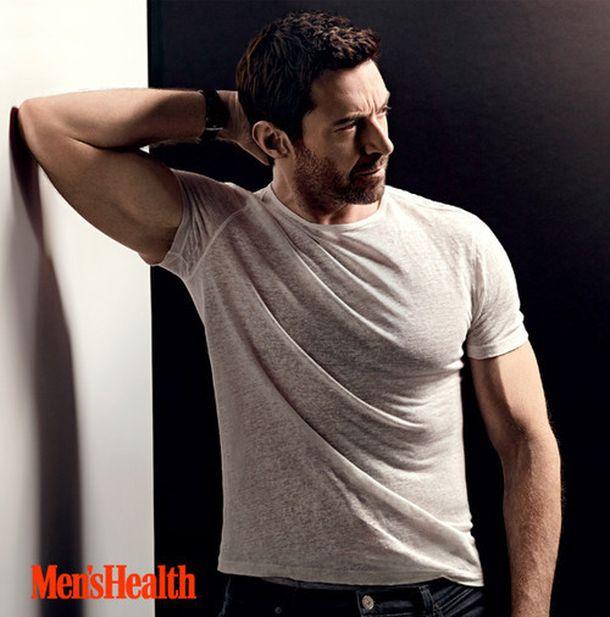 His advice:
"Try to learn about yourself as much as possible. We need to force yourself, challenge yourself, go out of your comfort zone, even if you do not always want to do it. That is what will give you the freshness and youth. In life, we strive to simplify: outlook, friendship choices, feelings, reactions to certain things become easier and safer. We deprive ourselves of diversity ».