It has long wanted to put that thread worthy of photo art, and today it will be clearly presented. Nikolai Kopeikin - a contemporary artist, musician, one of the founders of the sect "magical artists" (kolhui) and the film studio "NOMFILM." Born in 1966 in Belgorod, however, he claims that he was born in 1936 and Puhtograda. And only then he moved to Nerezinovuyu and works and lives in the moment, curbs City. Such is the creative person. :) His paintings - it is truly a masterpiece, many of which have long been dismantled on prints for T-shirts and avatars. Primitivist painter continues the best traditions of art and infinitely pleases us humor, satire, which is impregnated with his work. This is a must see. :)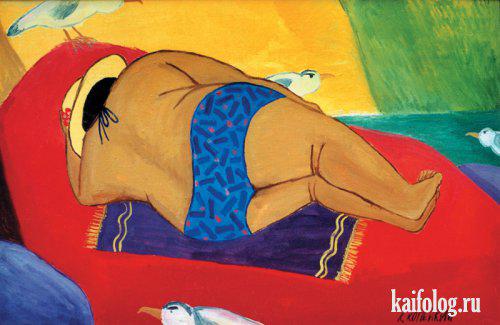 Sea gulls, Phiolent ...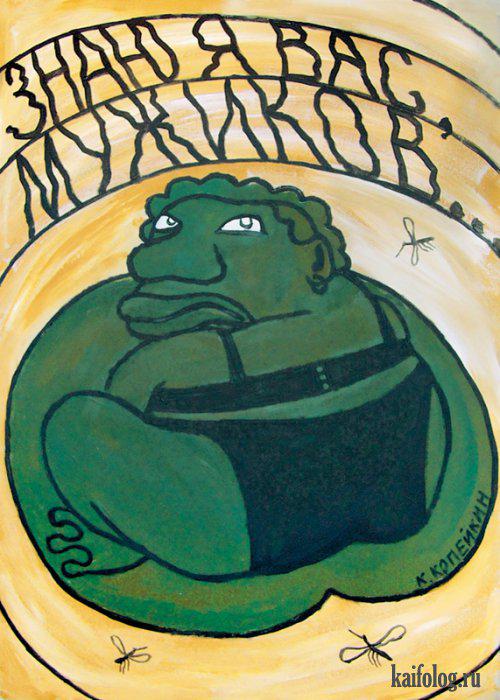 I know you guys ...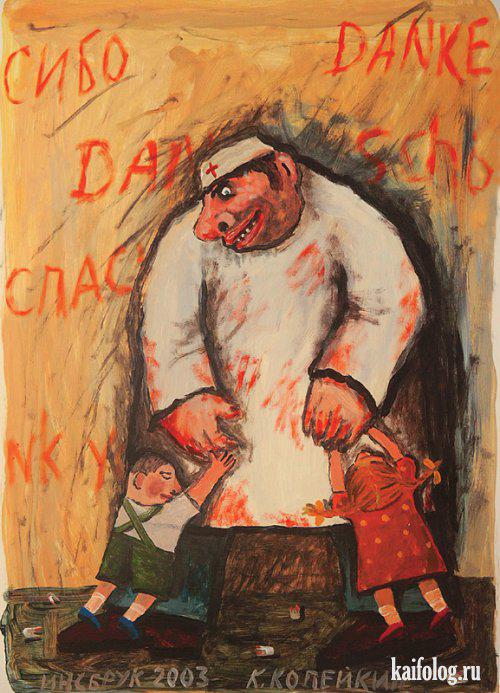 Dentist and children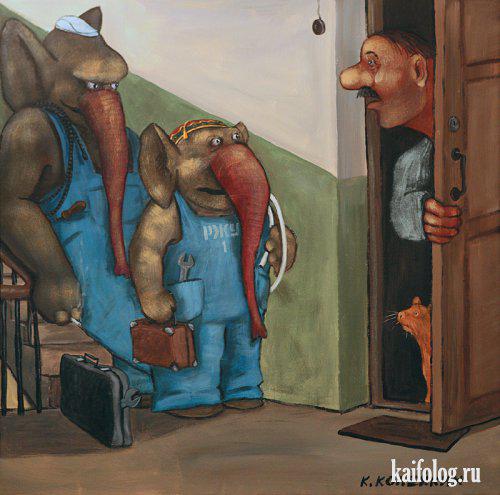 Purged risers!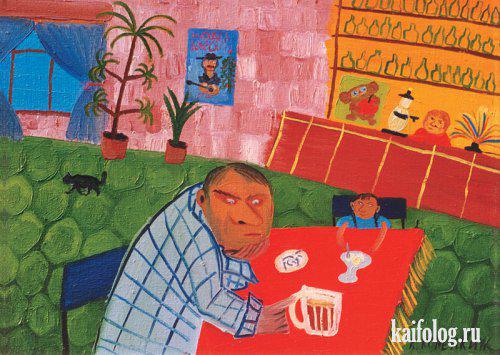 News SMI2
Father and daughter
Though Bray, though not shave his mustache -Any me foxes and dogs!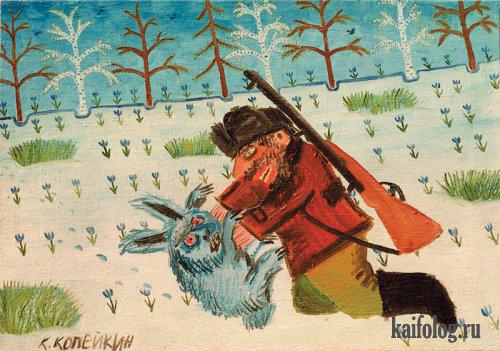 Gambling hunter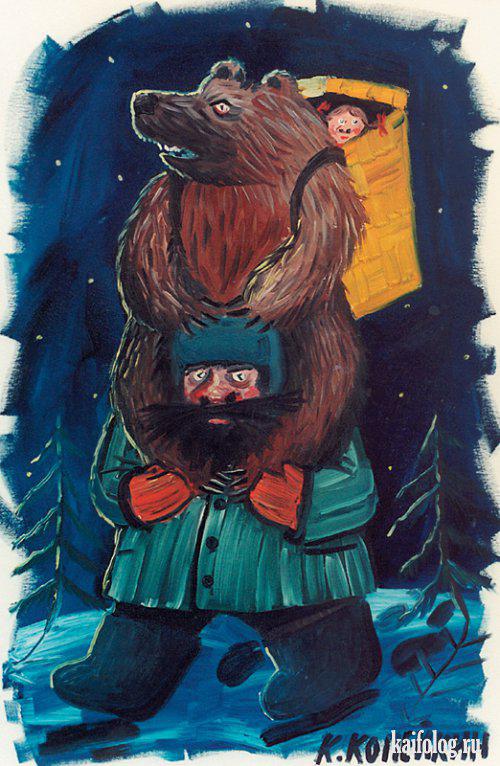 Walk with fairy tale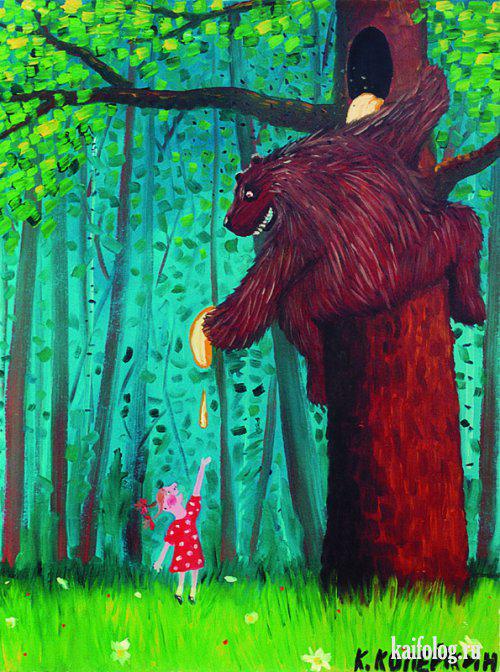 In a magical forest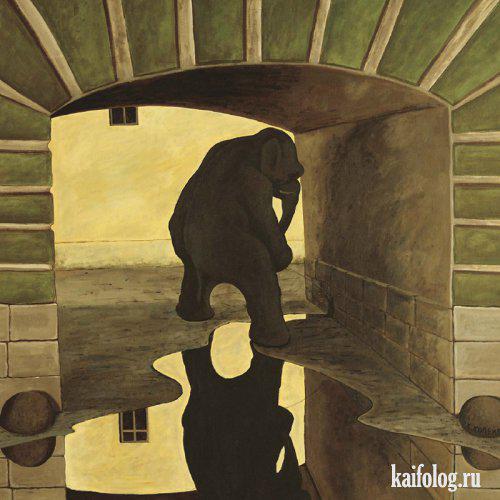 Petersburg single bet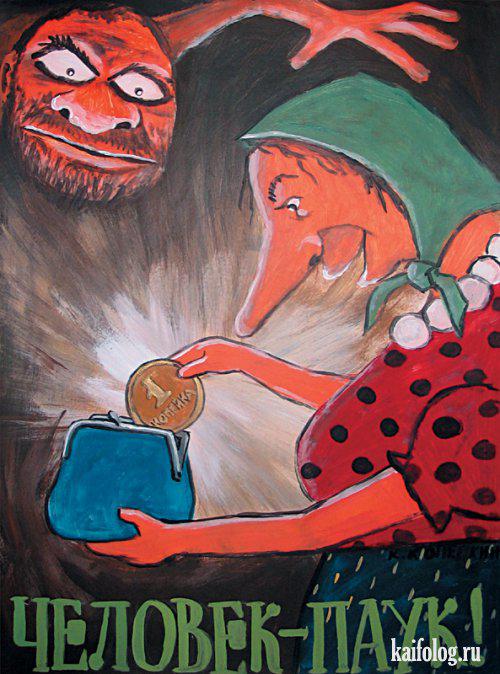 Spiderman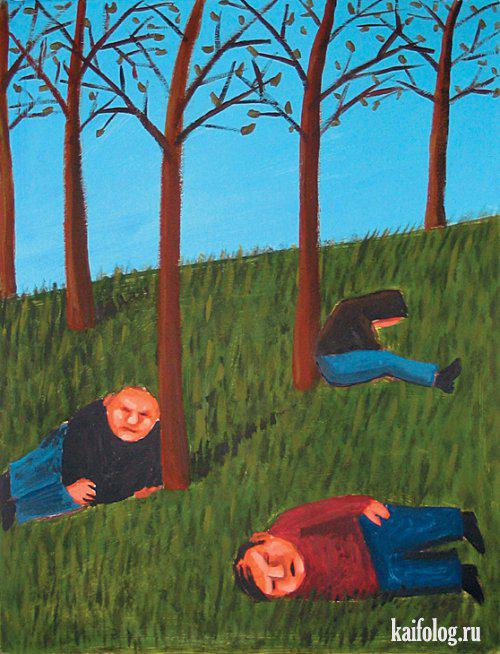 Classmates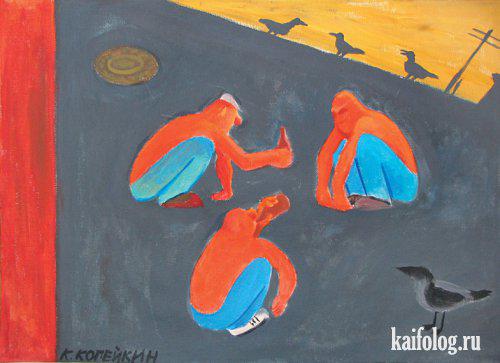 Cormorants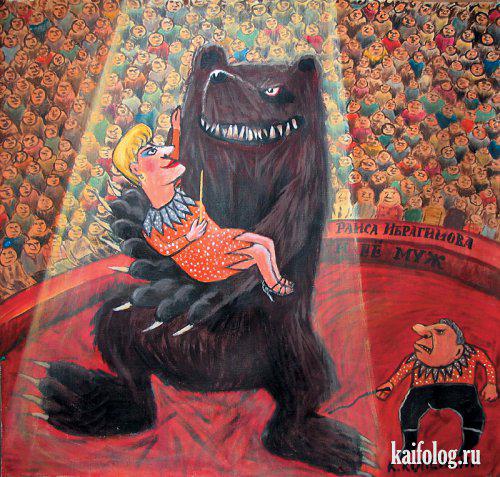 Raisa Ibragimova and her husband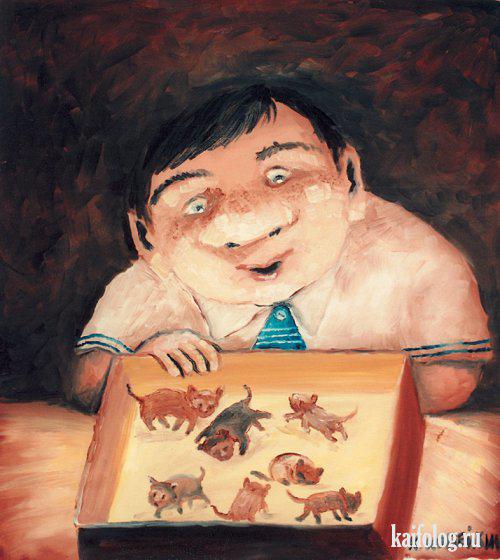 Birthday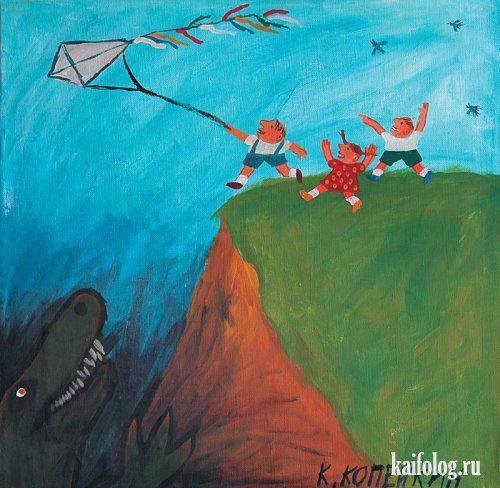 Children and snake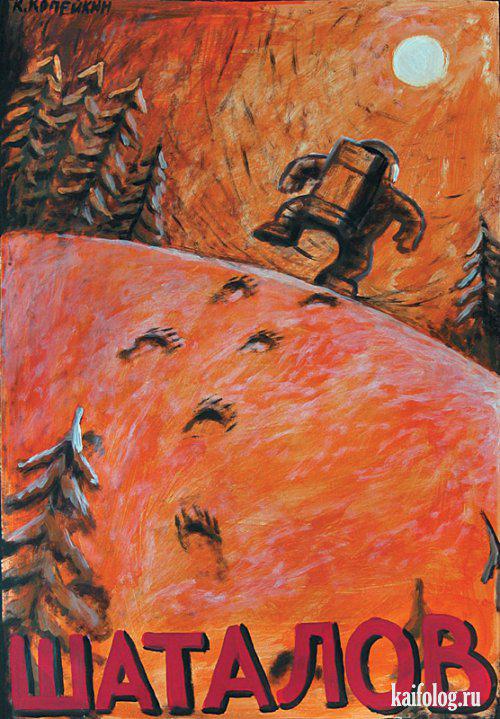 Shatalov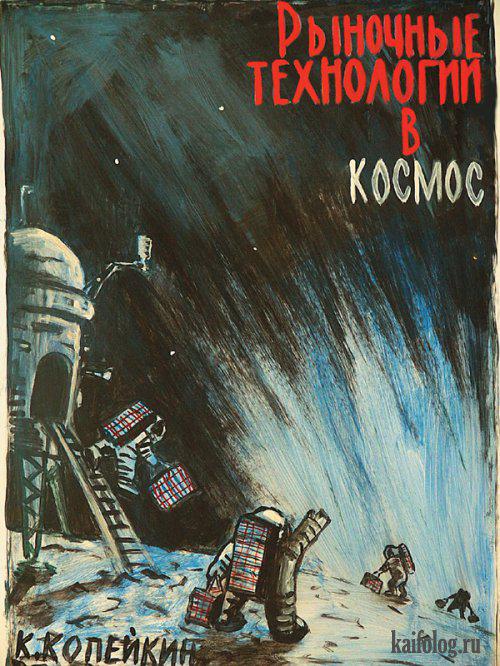 Market-based technology - into space!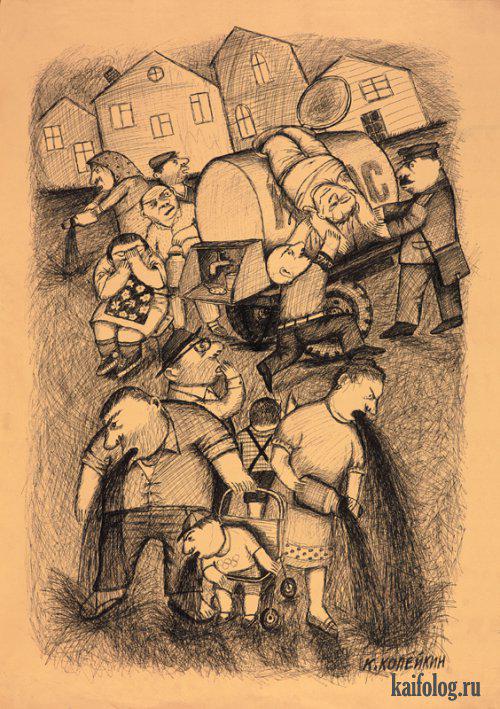 The case in the shaft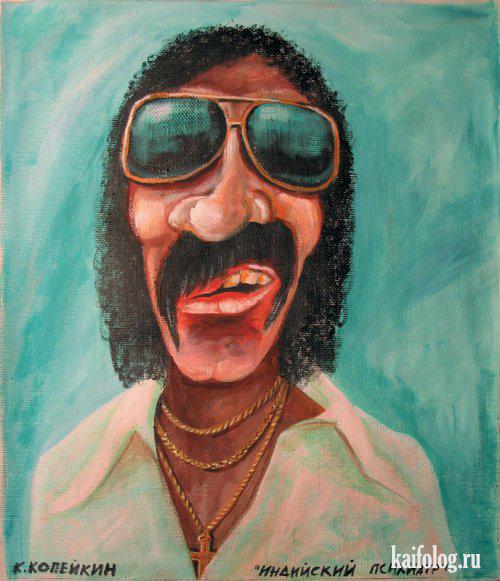 Indian psychiatrist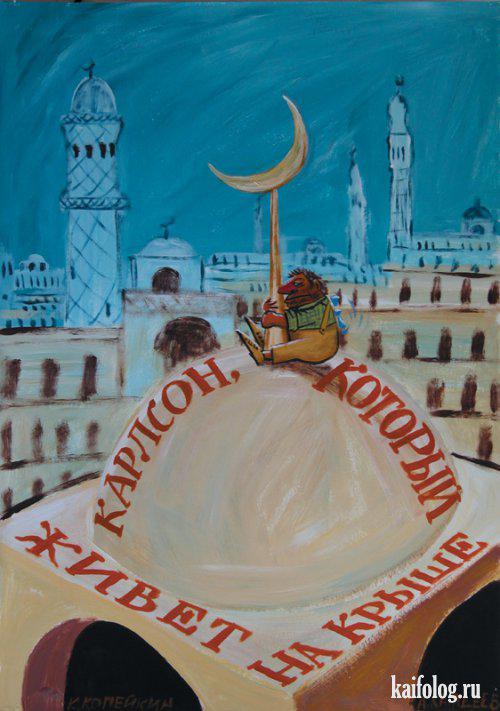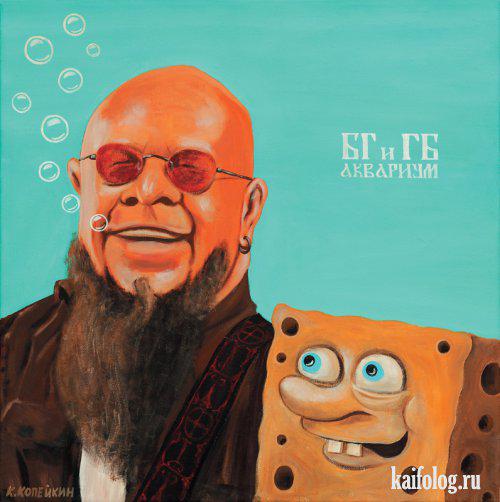 Bobok lips and SpongeBob
And it's not a dream
Git forest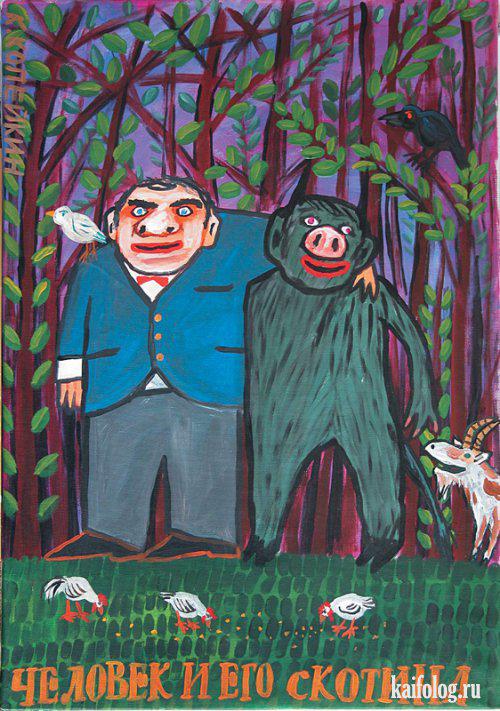 Man and beast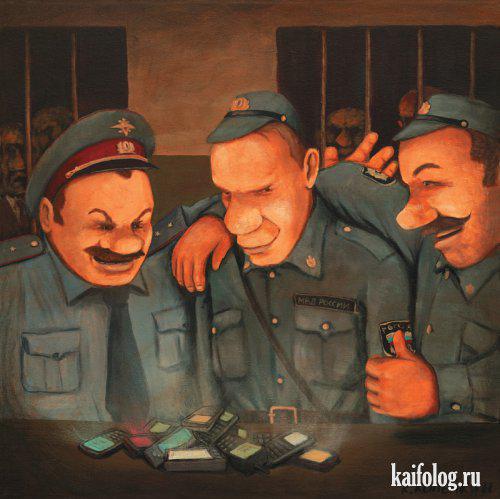 With the first manned!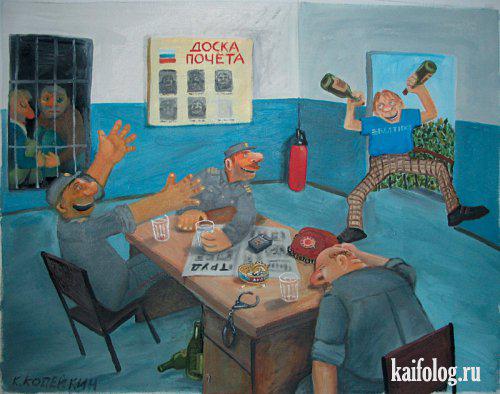 Output with friends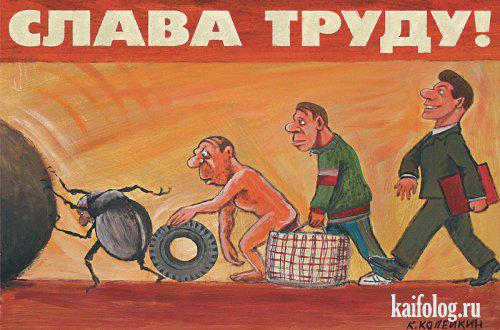 Glory to Labor!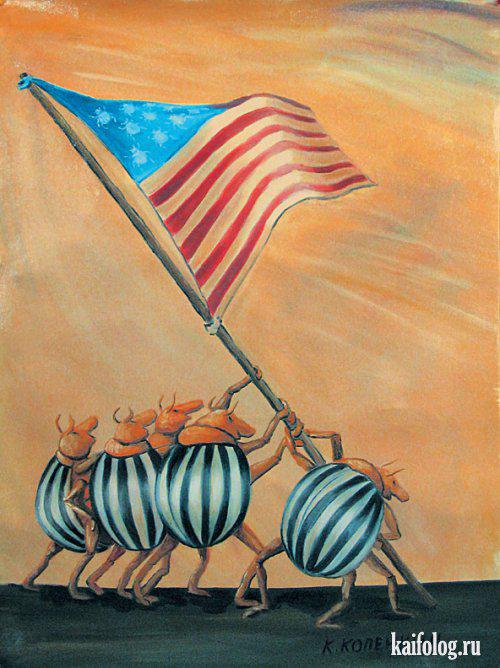 Winners
Bay city!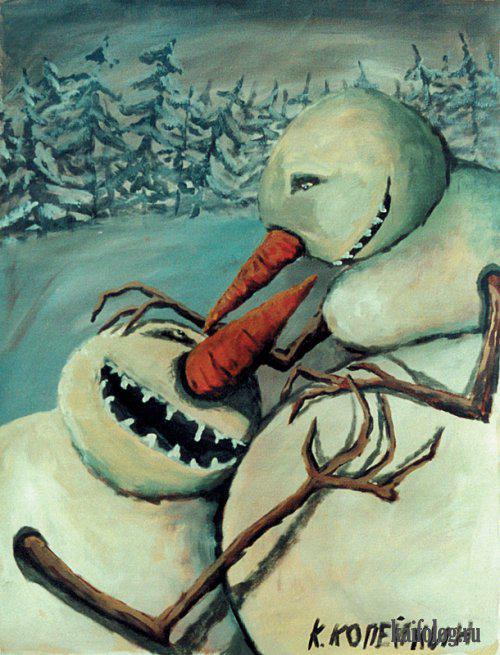 Let's call it Snegovichkom!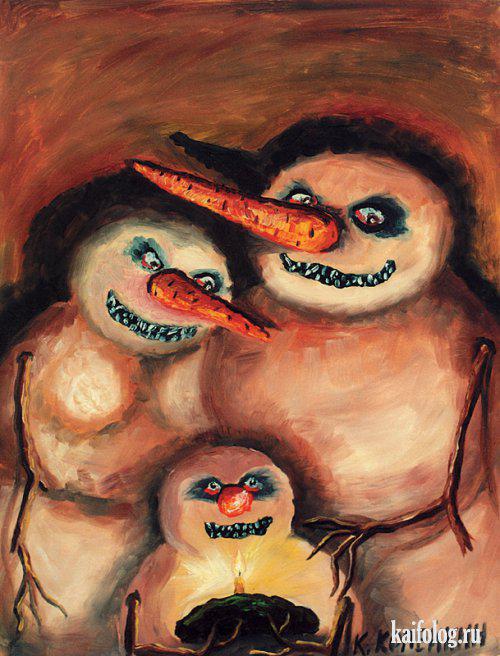 Happy birthday!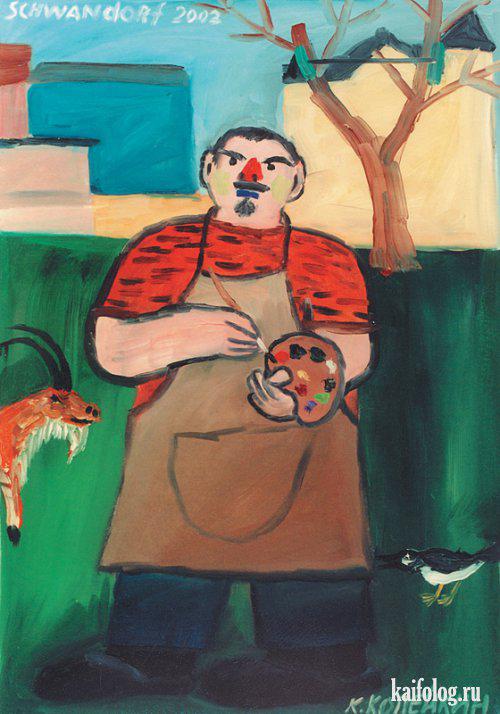 Self-portrait.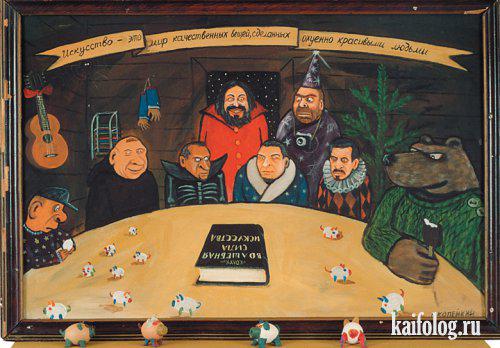 Corporate portrait witching Artists
From left to right: Ivan Tourist, Vladimir Medvedev, Andrei Kagadeev, Kirill Miller, Nikolai Kopeikin and Alexander Leaver, Bear with ice cream.
Source:
kaifolog.ru