I decided to collect another collection of paintings by St. Petersburg artist Nikolai Kopeikin, as it is very thematically. This alkotresh of fun pictures and even small stories. The artist, long time staying in a St Petersburg underground, he knows a lot about alcohol and well told about it. A selection is a collection of paintings from the series "Altar covenants Michael Potapich schmuck," "The Kid and Karlsson 20 years later," and pictures of different years.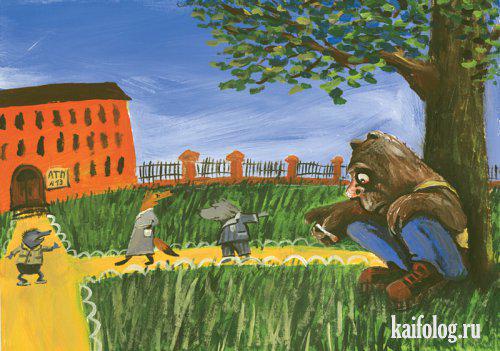 How to drink alcohol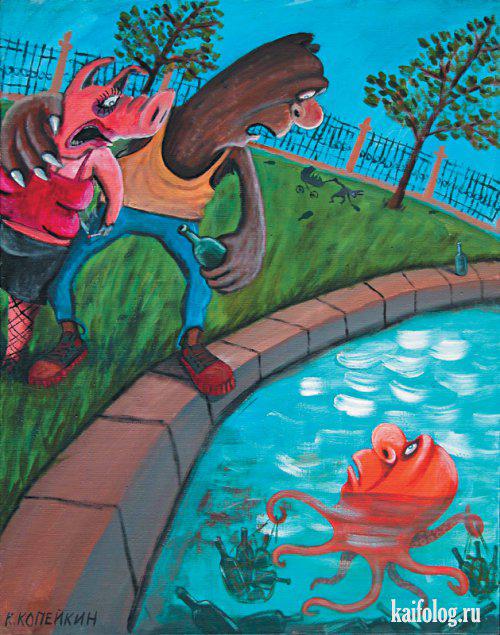 Familiarity with Neptunychem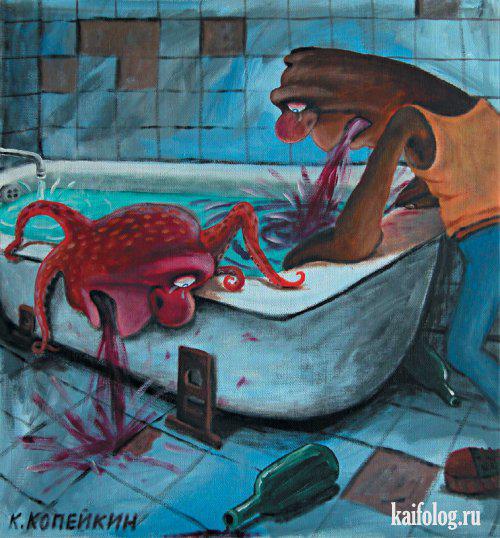 Neptunych visiting Potapich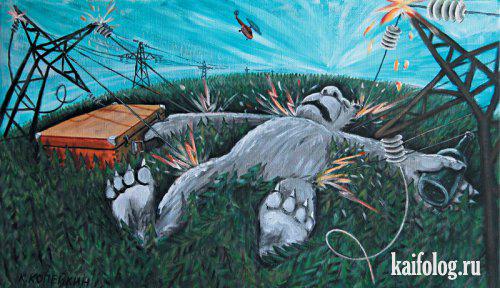 Short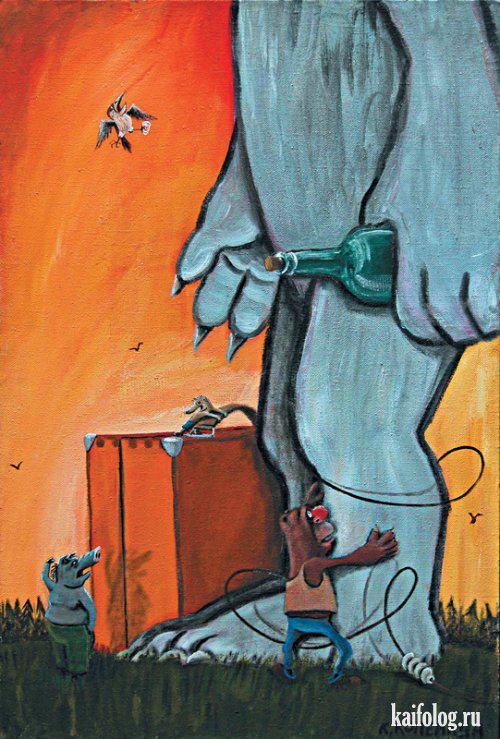 News SMI2
Brother Solder came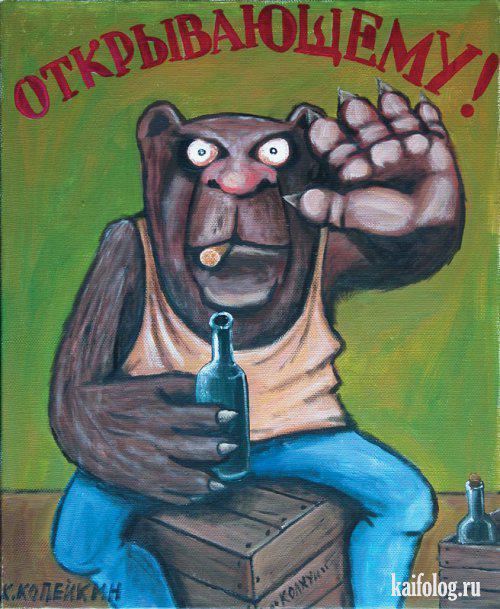 Opens!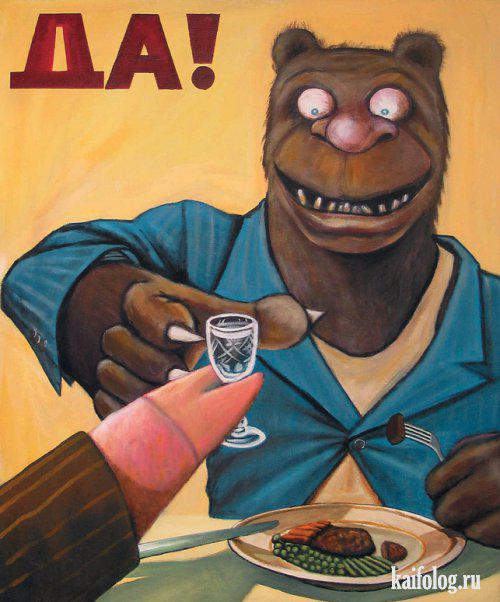 Yes!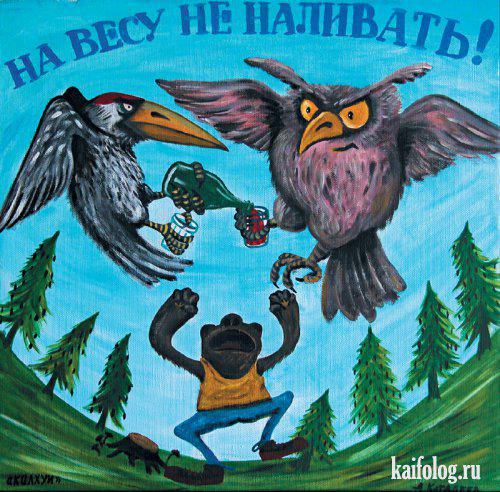 Aweigh not pour!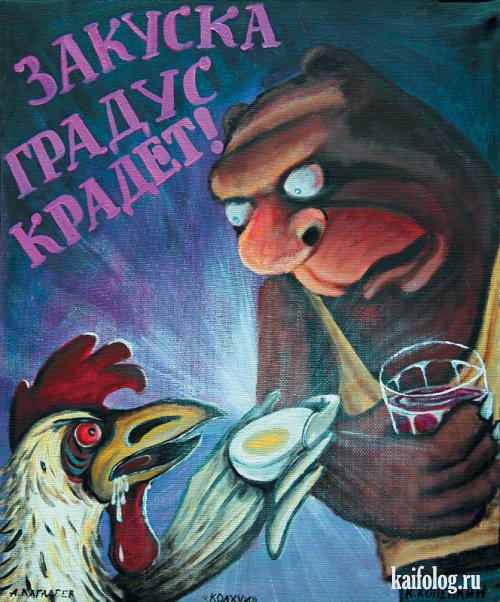 Snack degree steals!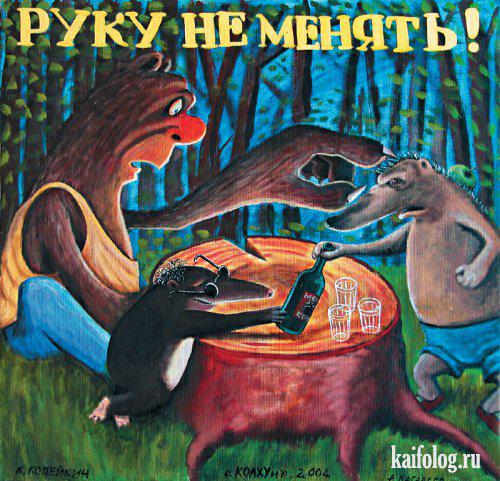 Hand does not change!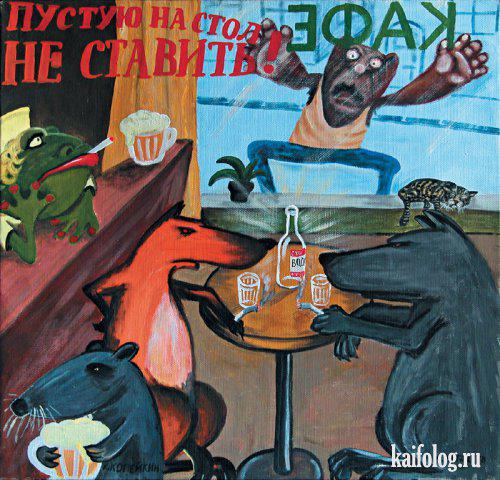 Suppose that on the table do not put!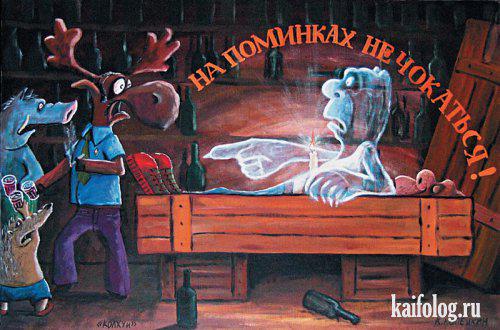 At the memorial service did not clink!
Kid and Carlson, 20 years later. A series of paintings.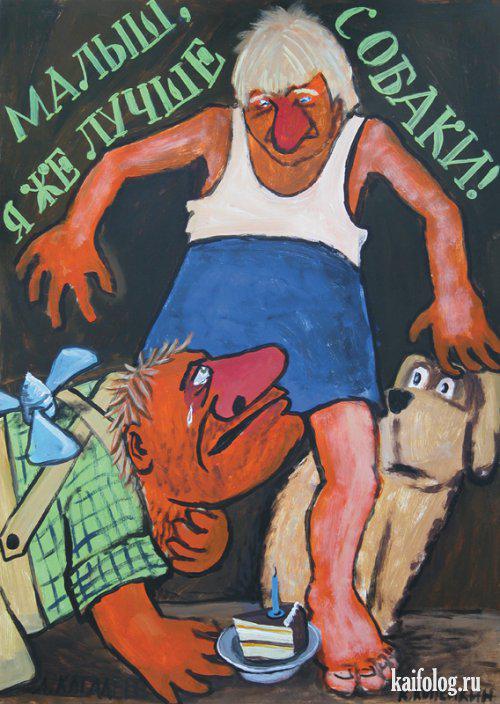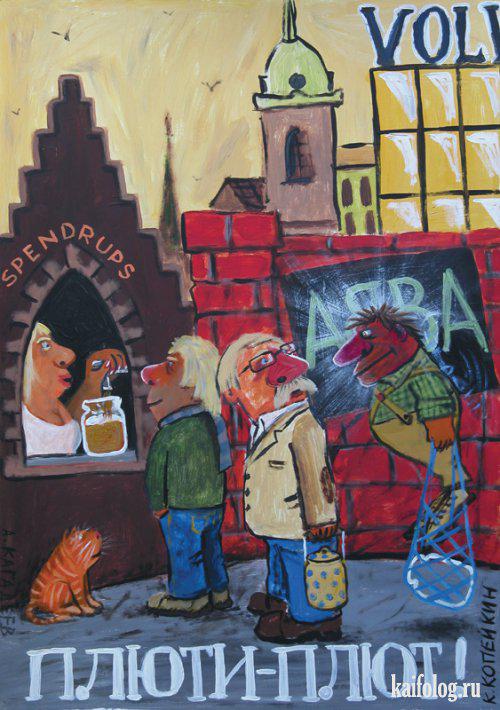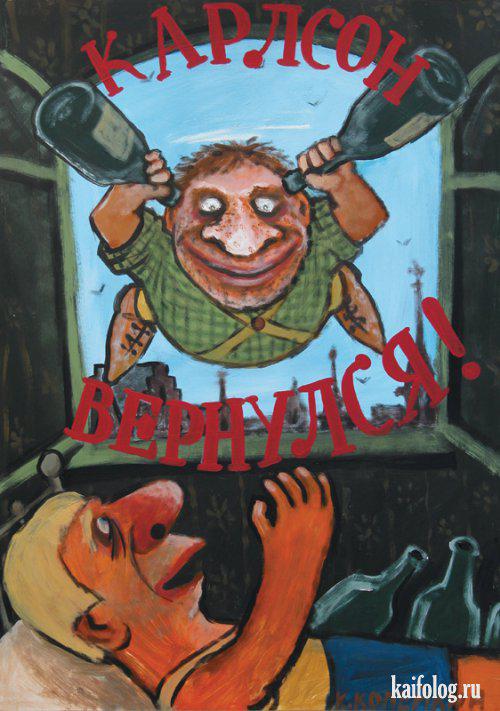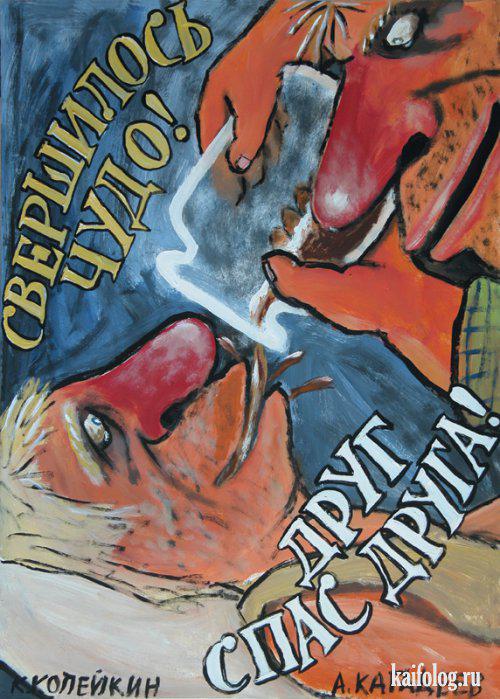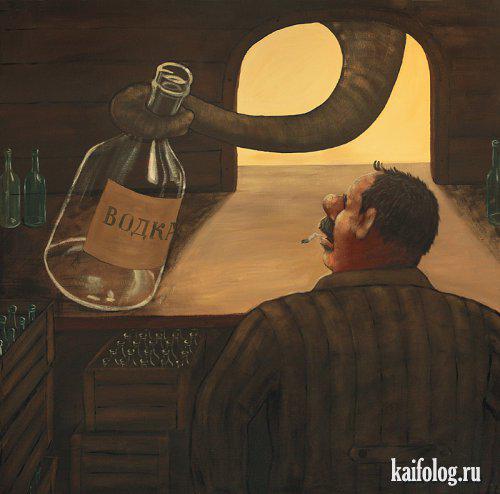 An elephant in a china shop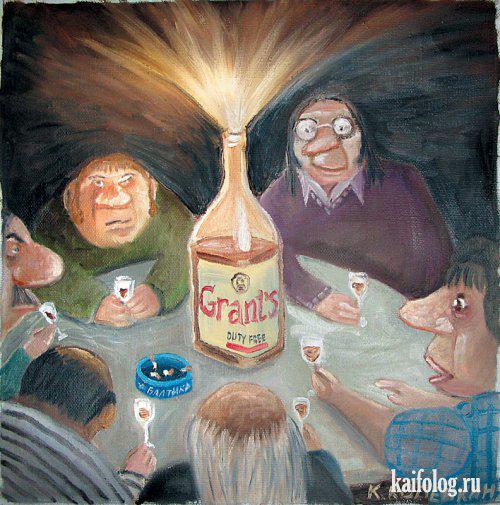 Children of Captain Grant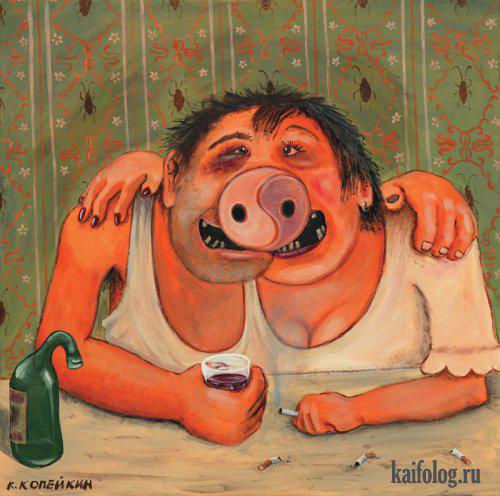 Pig and drunken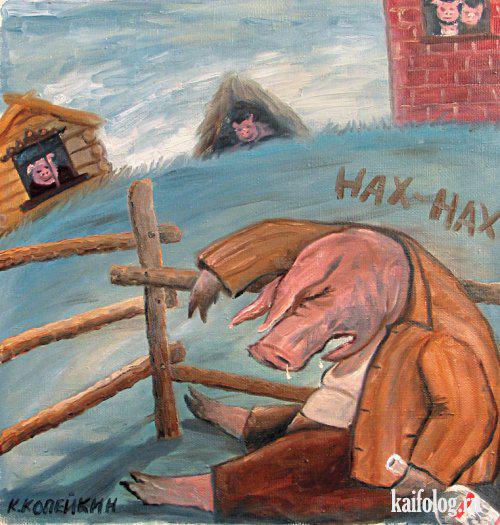 Nah nah-
Source:
kaifolog.ru