Russian photographer Elena Eremina believes that the hamsters at night, while sleeping the whole family, live rich and fascinating life. Elena wakes up at night, quietly sneaking up on him with a camera and secretly takes pictures.
Secret dossier presented to the public.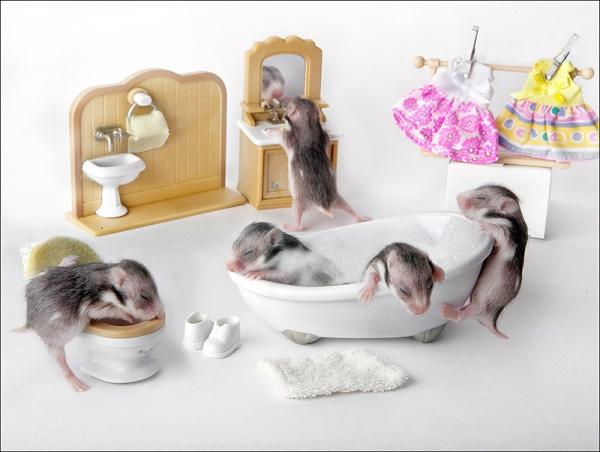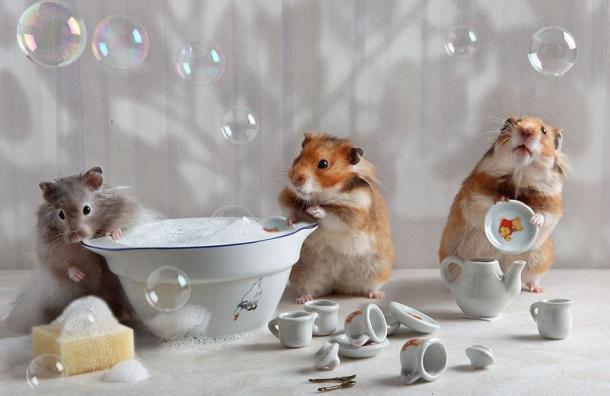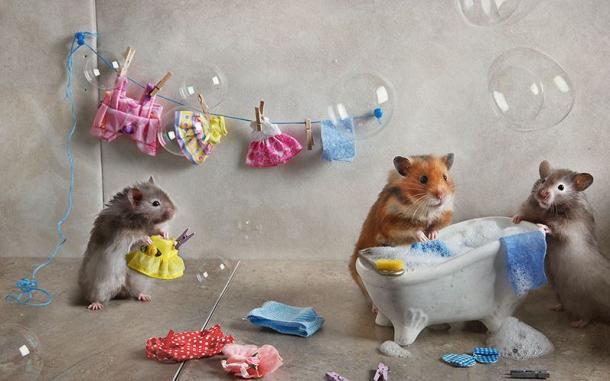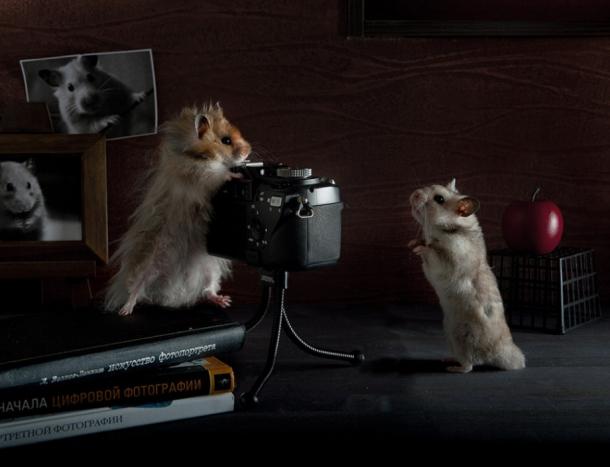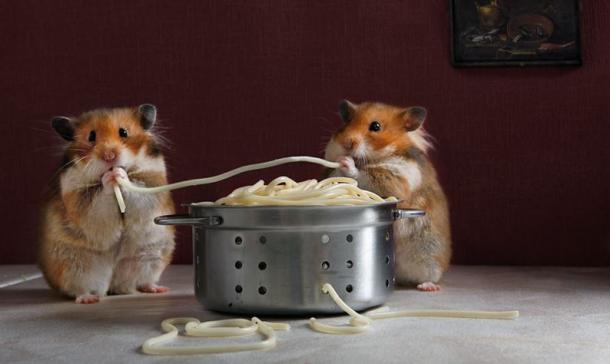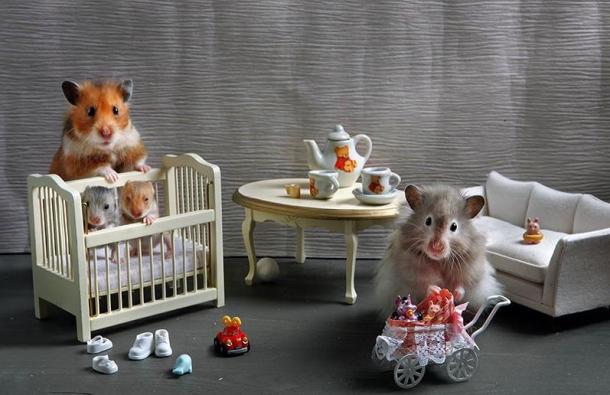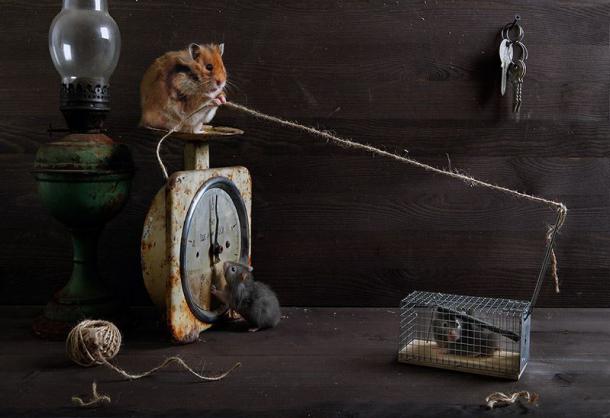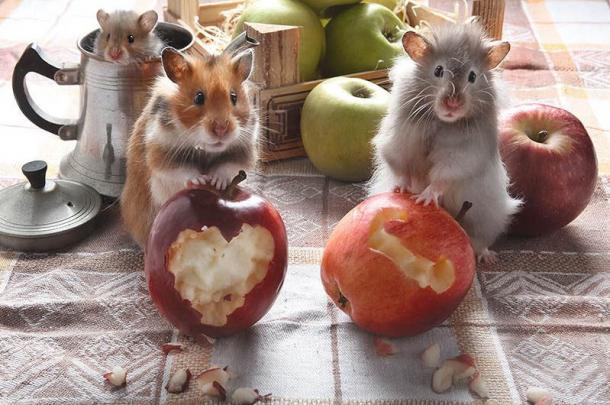 I loved taking pictures of our cute hamsters, and the idea to create scenes occurred by chance. There are baby dolls, there are the ubiquitous Fluffy, why not try?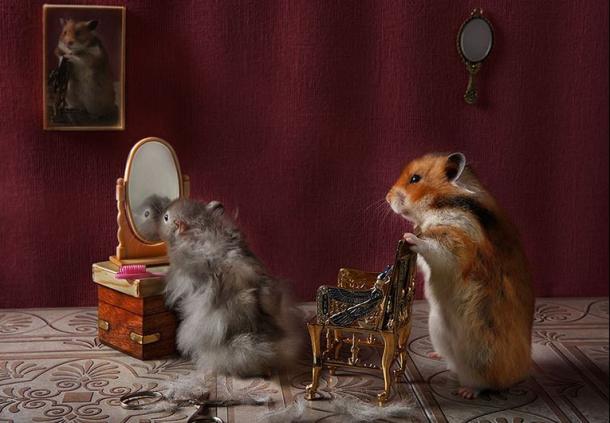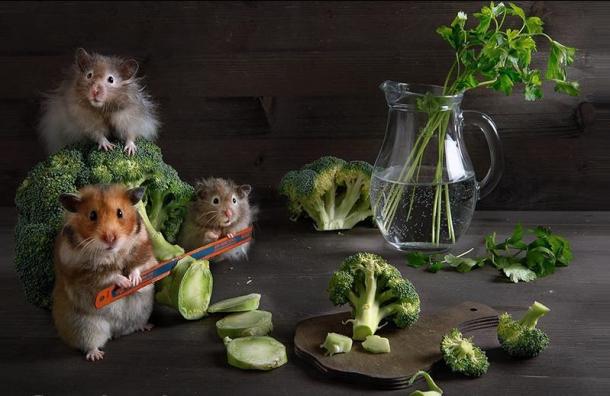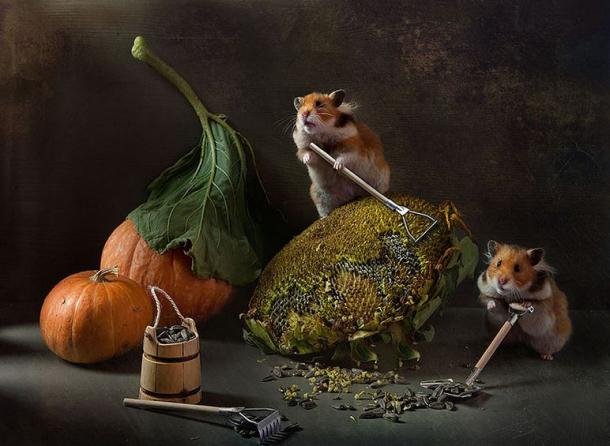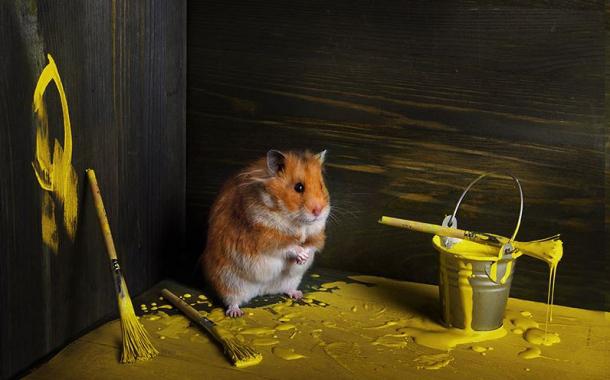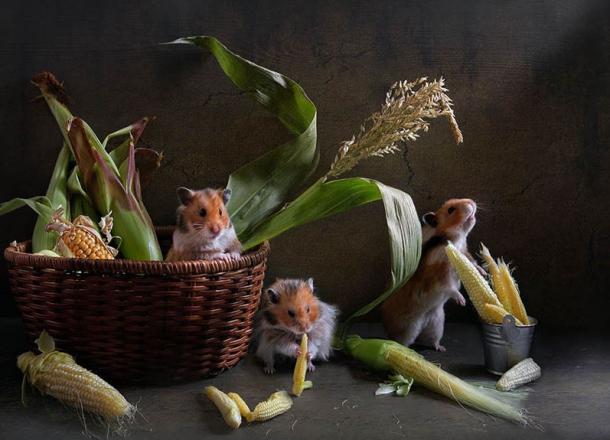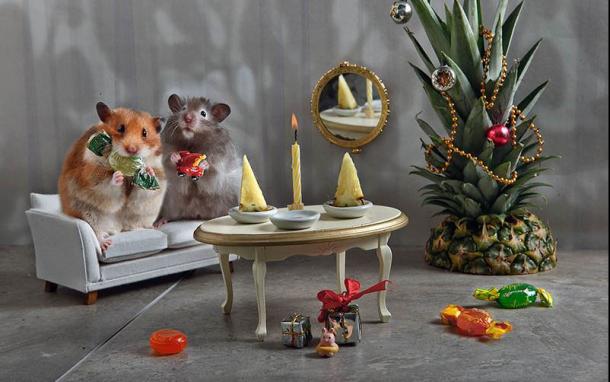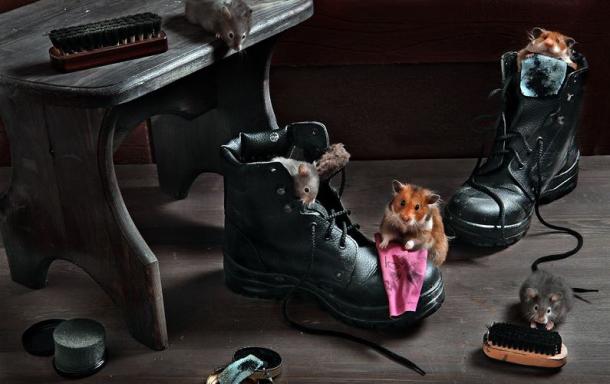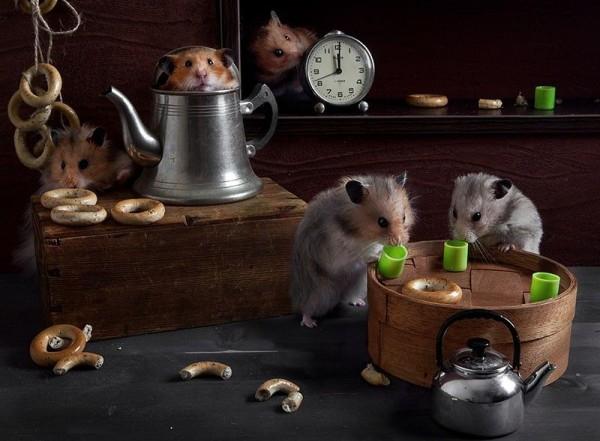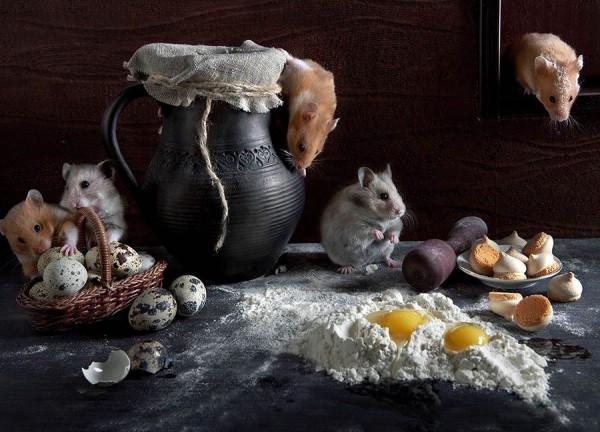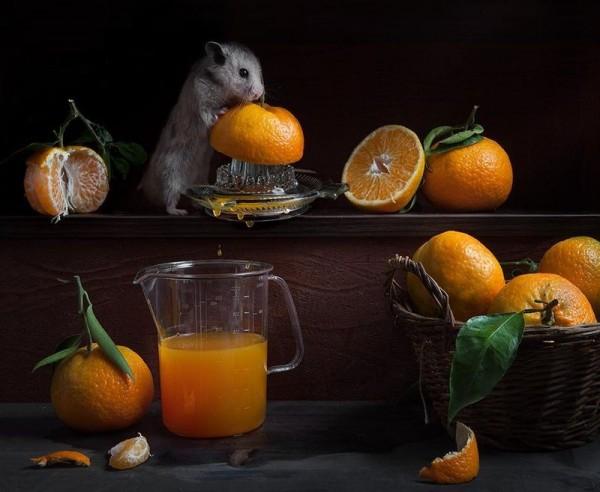 Scenes that plays Elena, a very cozy and colorful.
I like to take pictures of their "secret life", as they like to chew everything and break. Playing speed: or I photograph, or they will eat.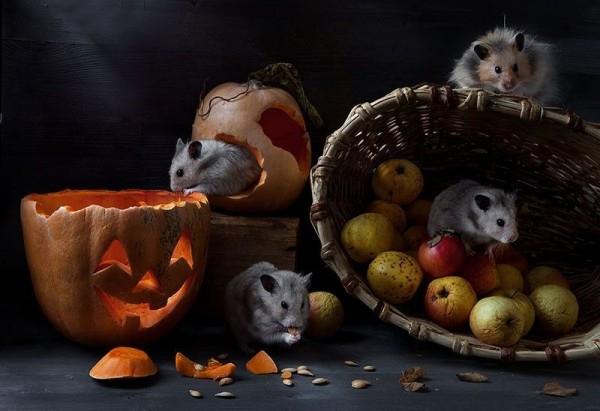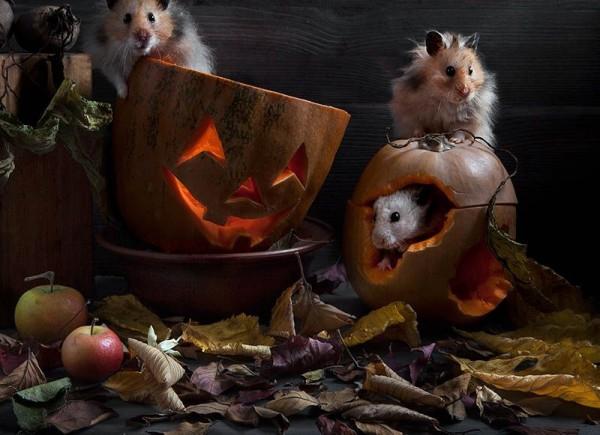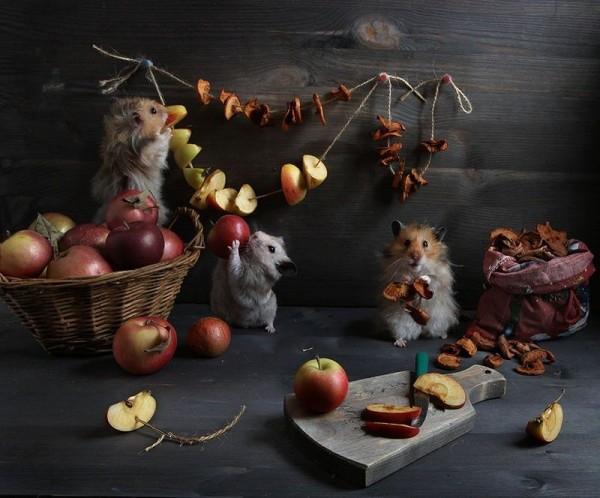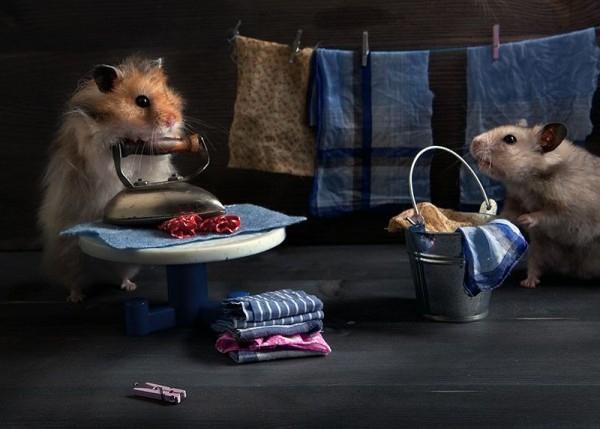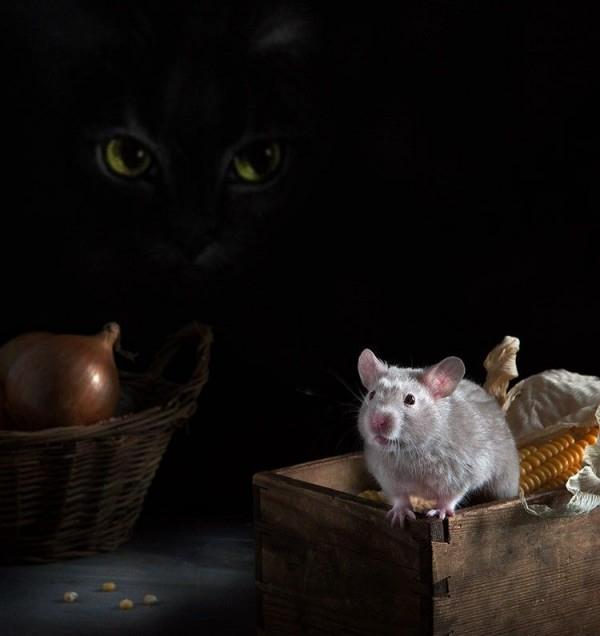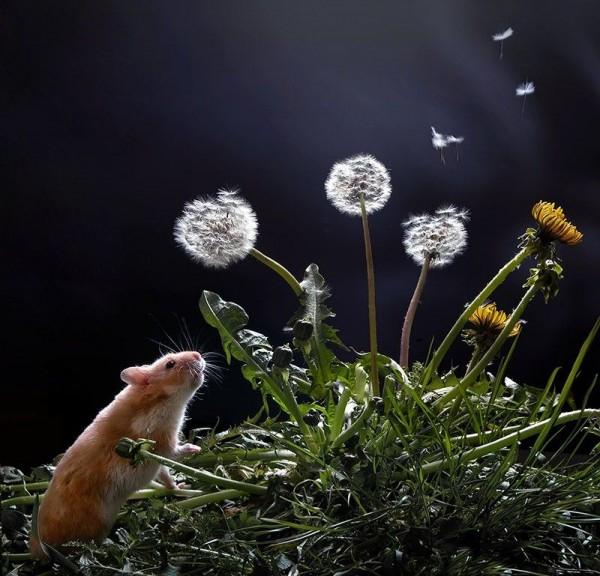 Hamsters are very photogenic, curious and not shy. Flash cameras are not afraid of them.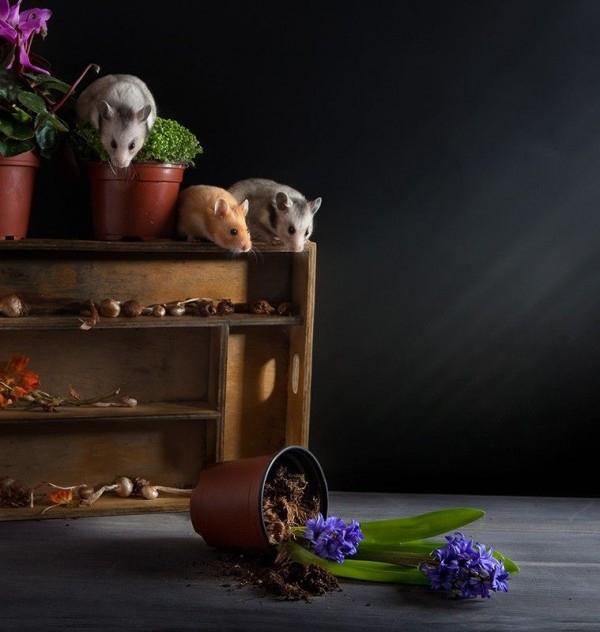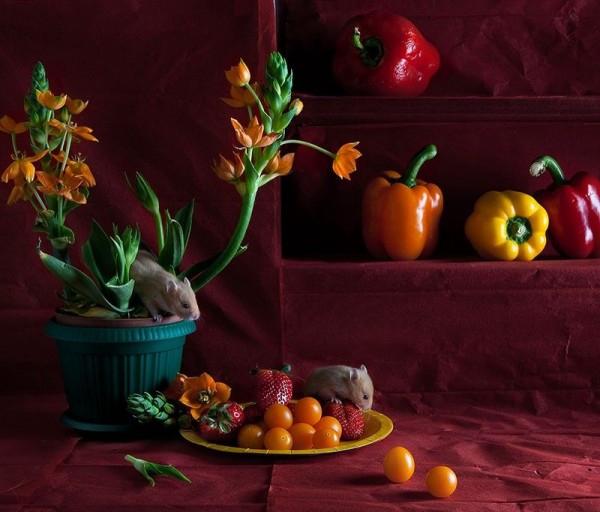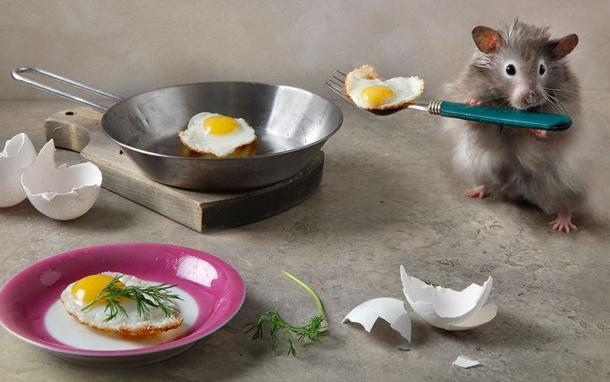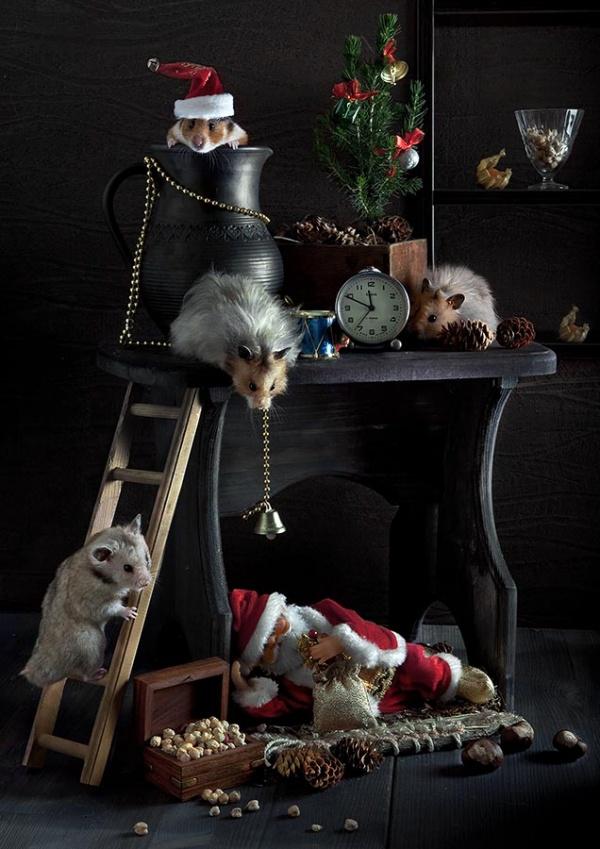 The complexity of one thing: to get a hamster to do something impossible. To capture the idea was a success, it should be interesting. That's how I became even animal psychology.