Bad roads for some cause of grief, but for others - a space for creativity. By the way, most of the pictures - a subtle hint of thick circumstances. A great way to convey information to the relevant authorities.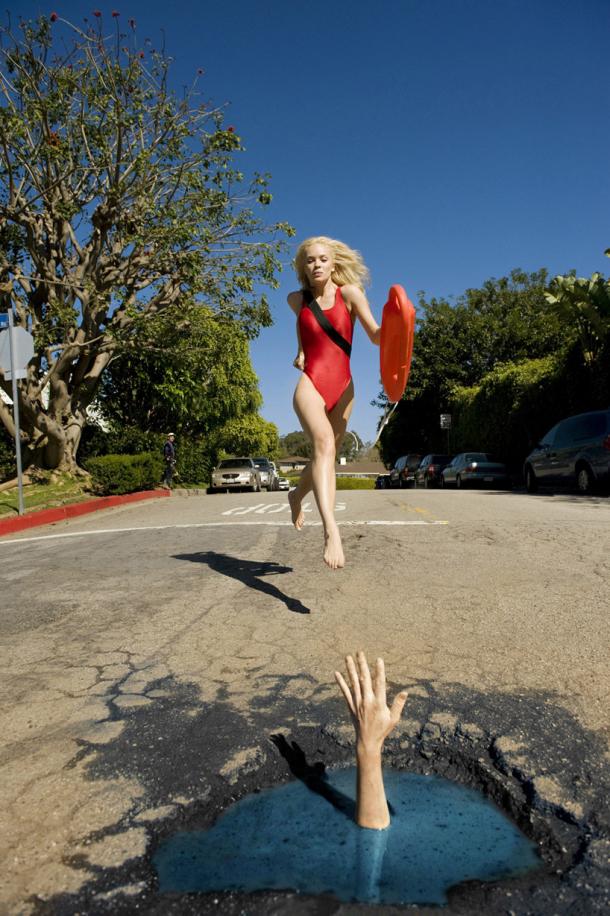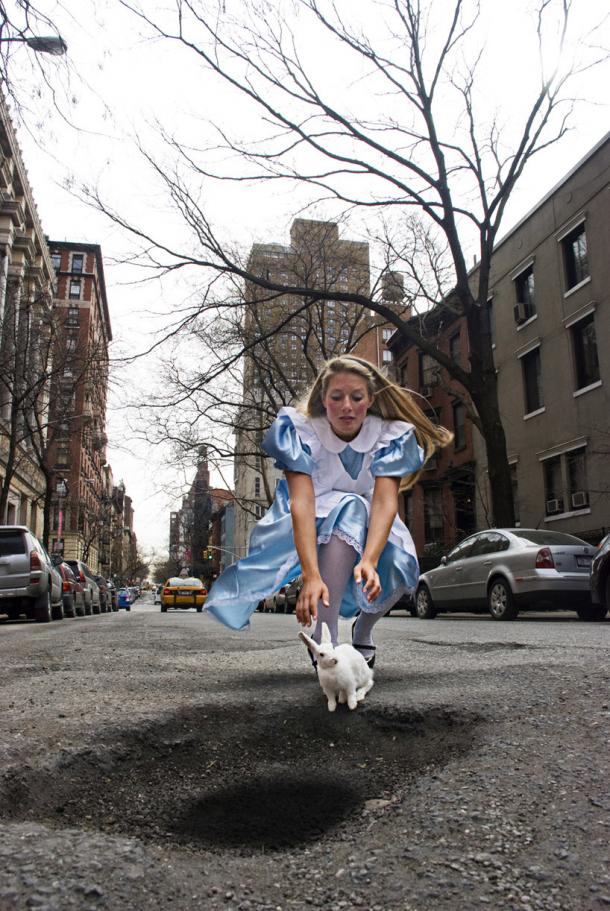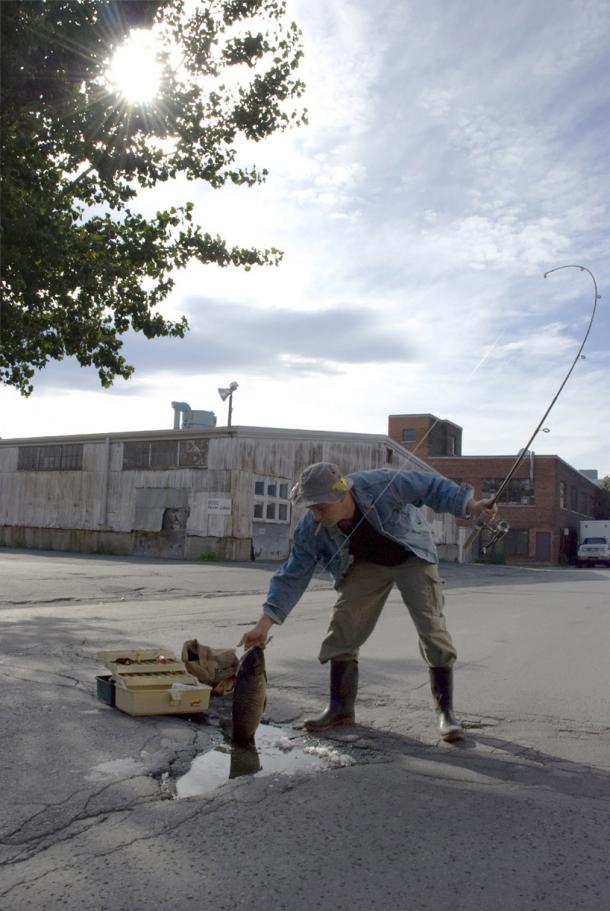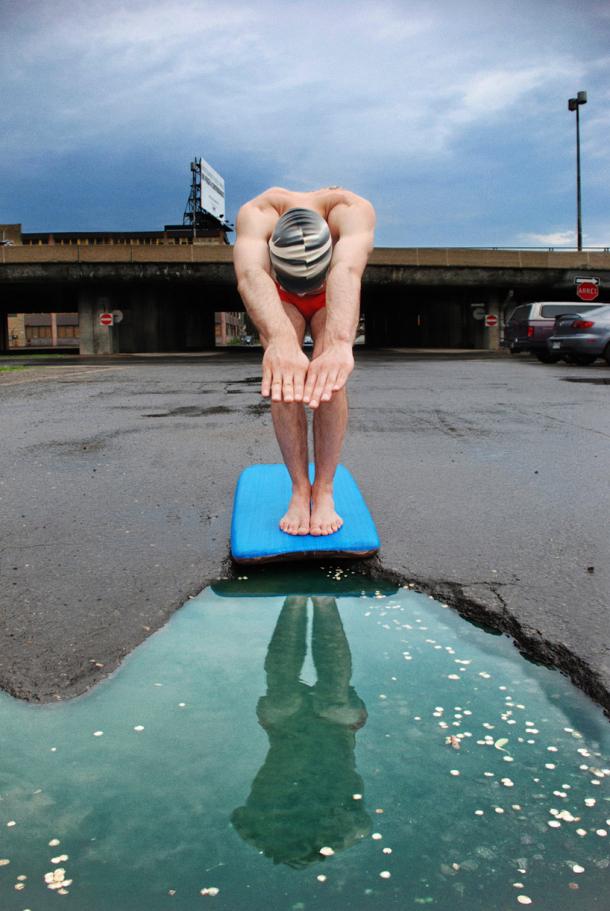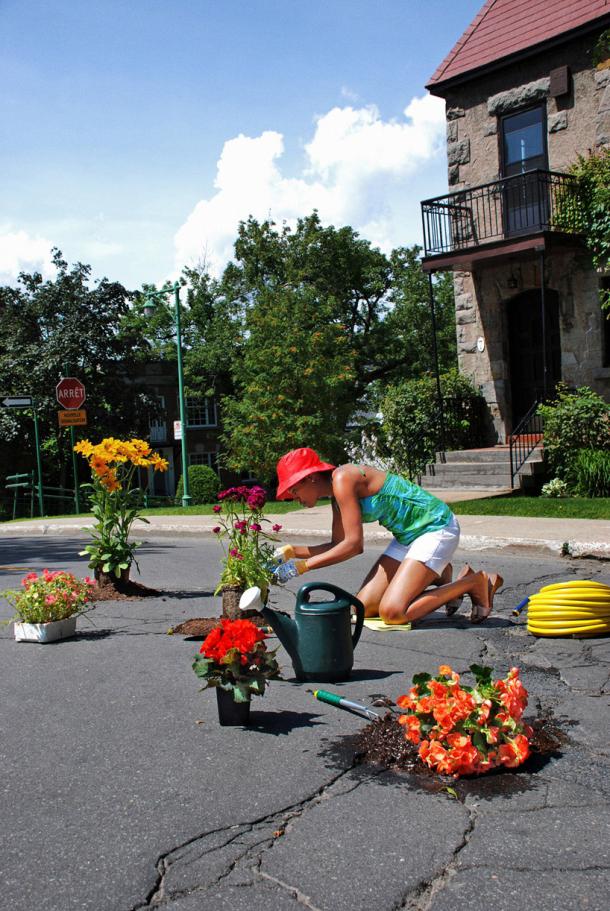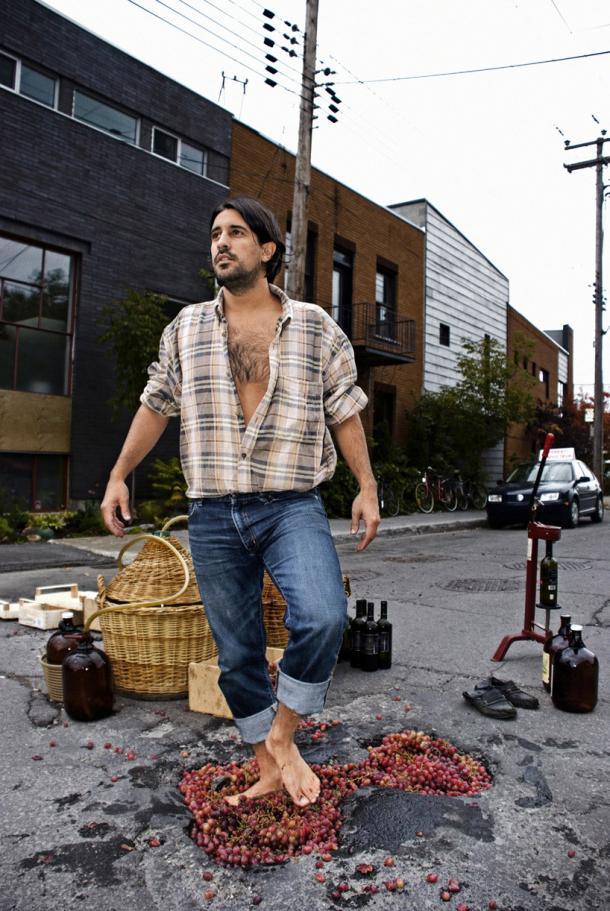 David Luciano and Claudia Picchi are pits on the roads, and do everything possible so that this framework has become a canvas for thematic photography.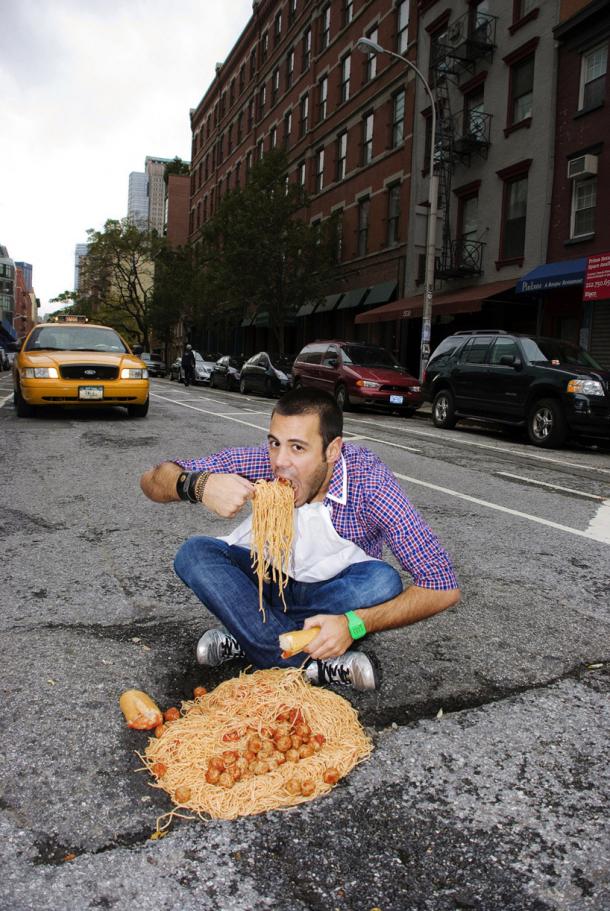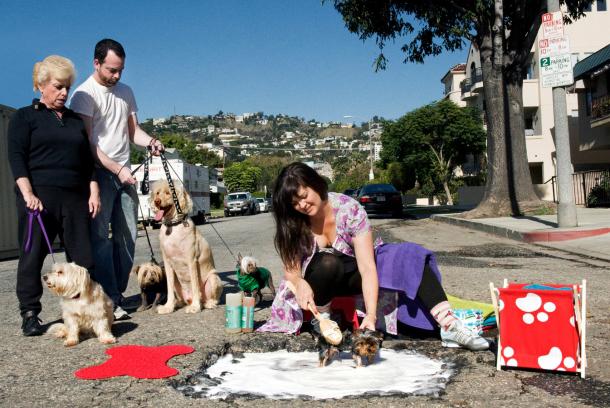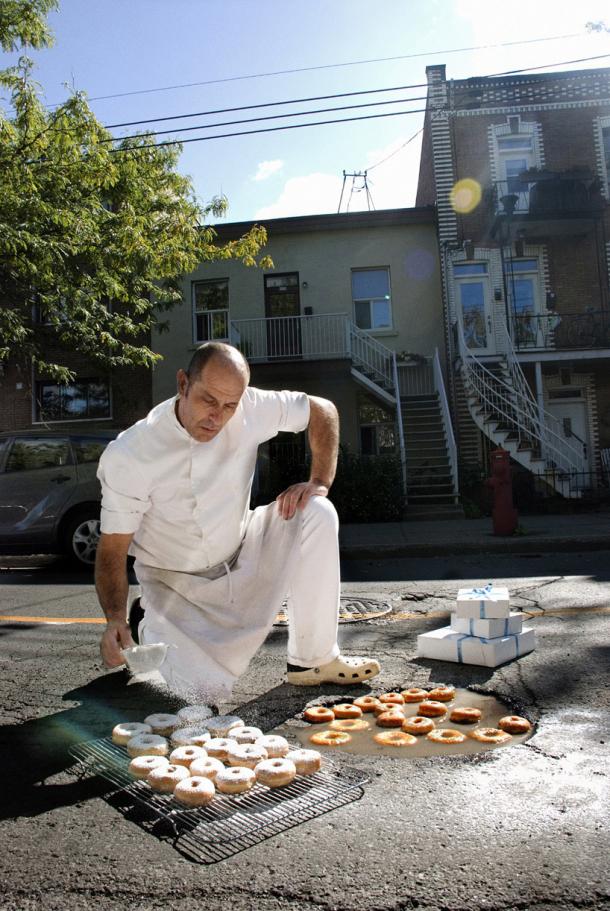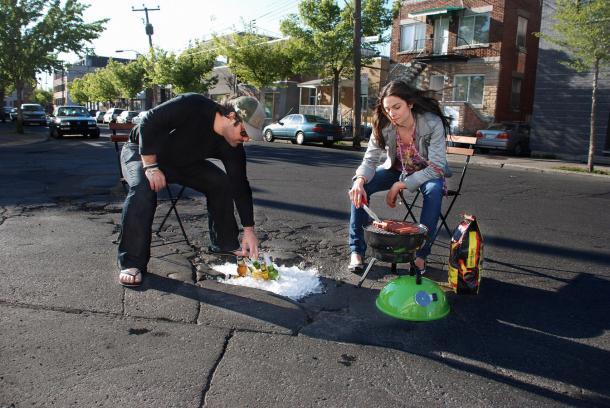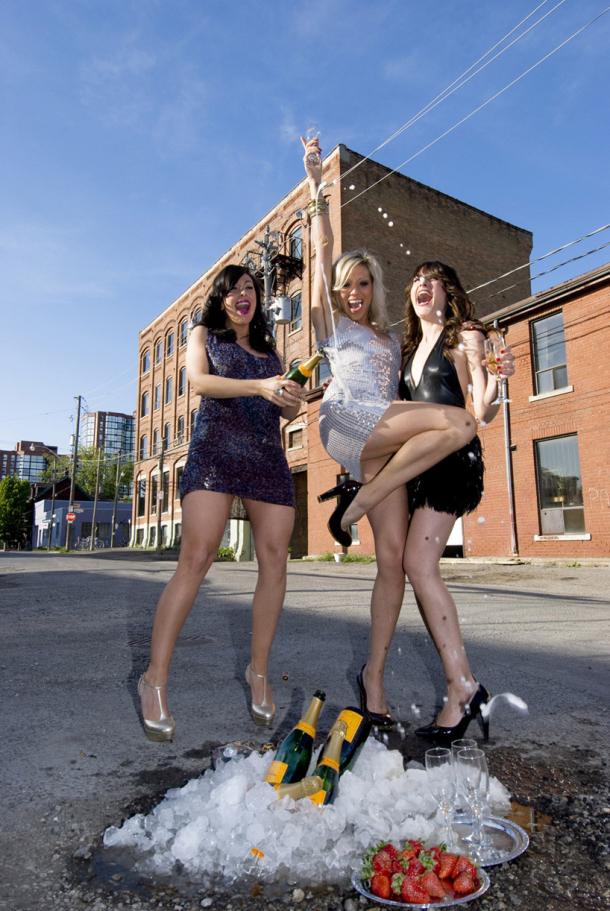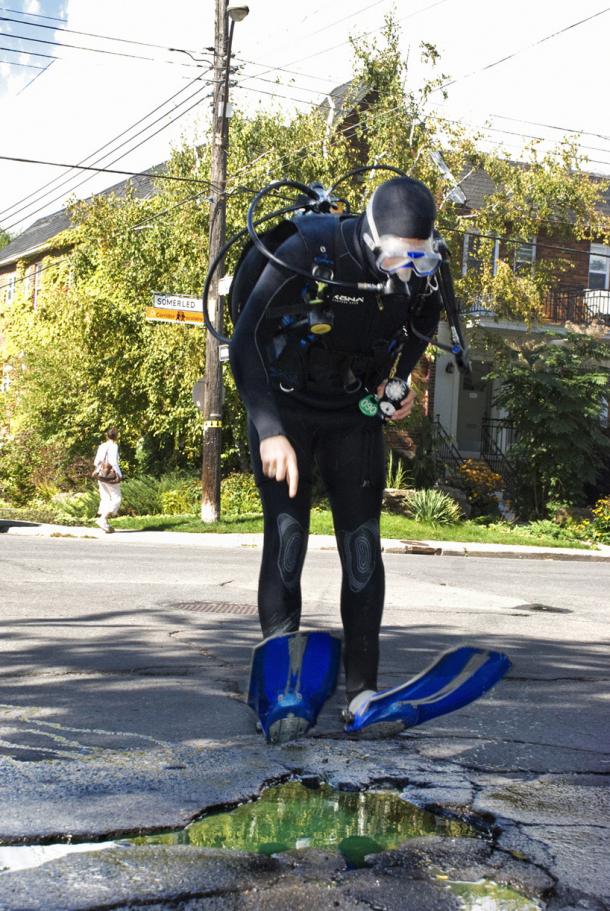 These dips and potholes terribly annoying! As they say, no pass no pass. We travel around Montreal, Los Angeles, Toronto and New York and see the cursed people who get a foot in the hole, or the bicycle wheel or a car. We think it's time to do something with it!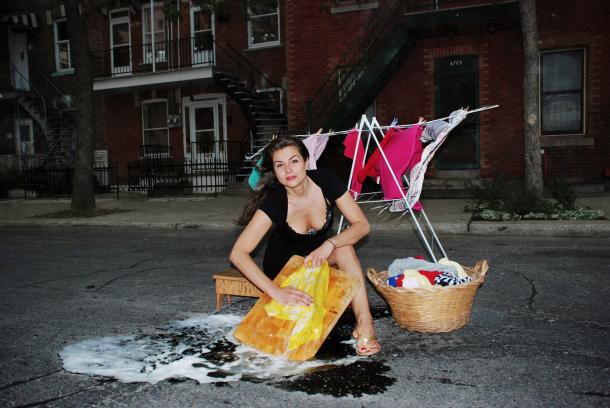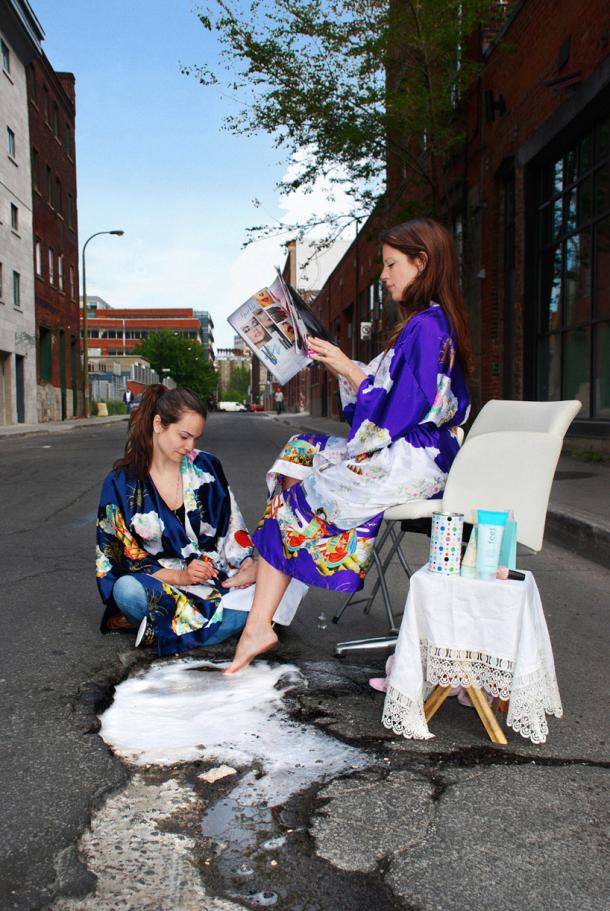 Both photographer living and working in New York, specializing in the creation of thematic series of photos, mostly working food stylist. Because of significant and well-known works include a series of photos of the food, pogryzennoy hordes of ants - a personal project of David; together photographers recently introduced advertising project "Fine trap».