I suggest reading the surprisingly touching real-life stories of real people. Josie - the only daughter of Jim Zetza, 62-year-old Californian. The man was terminally ill, he was aware of his imminent demise. Before his death, he decided to fulfill his dream - to see the wedding of the daughter, who was only 11. Let's see what he came up with, read on.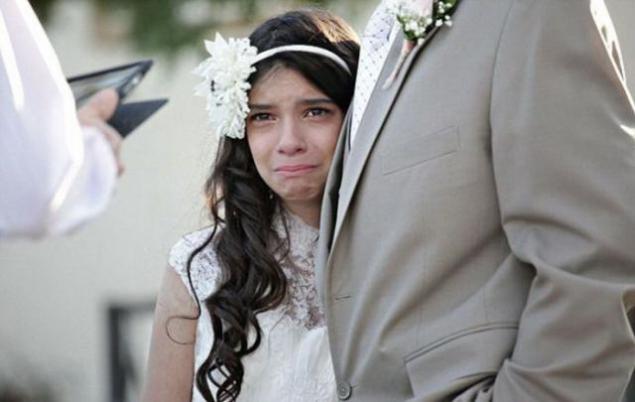 He knew he had no chance to be among the guests at the wedding of his only daughter. Therefore, a terminally ill father played for the 11-year-old daughter's wedding, to see her in her wedding dress and go to the other world with a calm heart.
At 62-year-old Jim Zetza California diagnosed with fourth stage pancreatic cancer. He left to live just a little. A few days before the birth of her daughter, 11-year-old Josie, Jim decided to make a "wedding" party, where they will celebrate the birthday girls and play for her mini-wedding. 3 days were booked wedding cake white dress for Josie, invited guests prepared meals, flowers.
At a party Josie appeared in a white long dress, and her father wore a suit. Holding hands, they came to the "altar" where they expect the pastor. With tears in his eyes, they were listening to a speech the minister of the church. "I declare you the father and daughter," - concluded his speech pastor.
On this day, Josie, her mother and father, Jim Grace shed many tears, and not only them, but all the guests. But there were a lot of smiles and cheerful moments. So this day will remain forever in the memory of Josie ...