Continuation of Friday's post "Getting provocation».
Clashes with the police fans on Manezhnaya Square on December 11 and riots in Moscow December 15
We may have been provoked by a member of the movement "Nashi" youth forum participant nashistskogo
on Lake Seliger Levon Arzumanyan. At the rally on December 11 this man stands next to an anonymous coordinator
disorders and helps to carry a banner with a picture of the slain. At the rally December 15 this person
It covers the operational police officer in plain clothes. This person probably knows the chief
Office of Information and Public Relations of the Moscow police, Viktor Biryukov.
The information set out below, suggests that the riots in Moscow were provoked
Kremlin youth with operational support police:
It all started with the fact that the 16th, after the riots in the metro Kiev, some bloggers suggested,
if the person in this picture is called Nikolai Makarov and he Regional Commissioner movement "Nashi".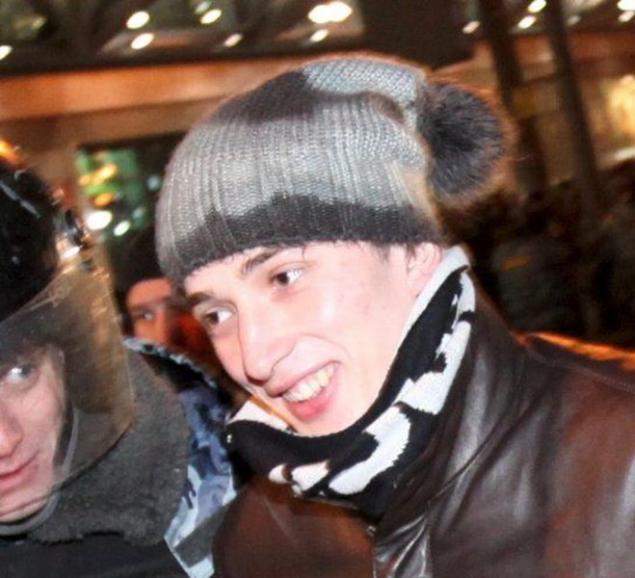 Let me explain: photo taken on December 15 during a riot at the Kievskaya metro. Here are some pictures from the same series: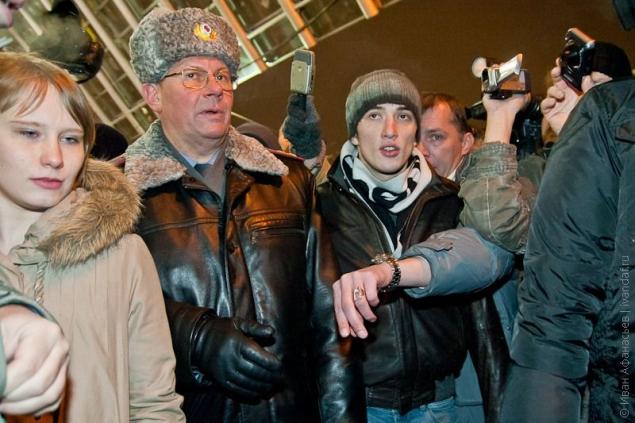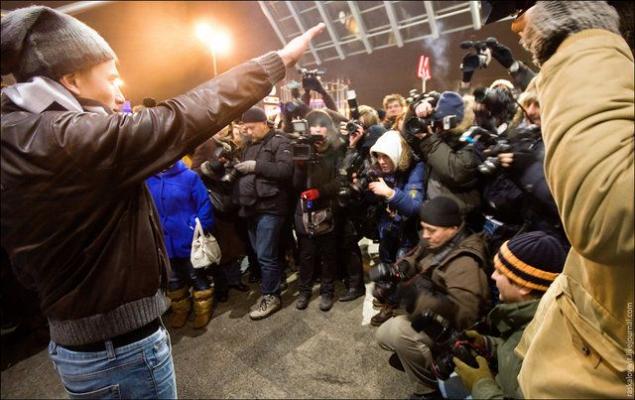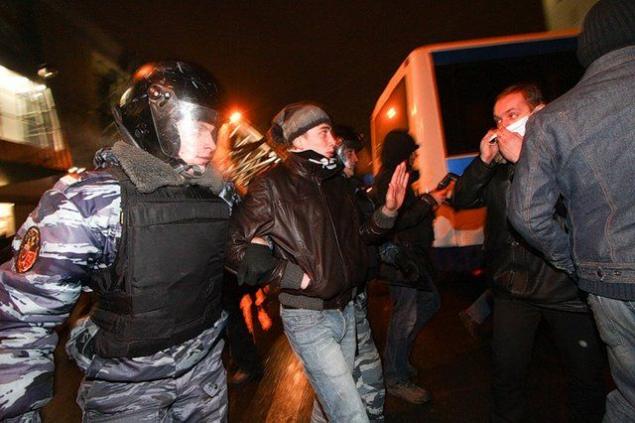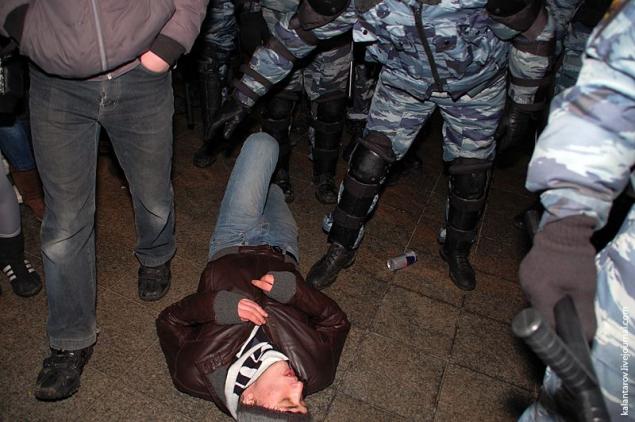 Movement "Nashi" refuted this information, and the other part of bloggers discovered the real name of the person in the photo: Levon Arzumanyan. More precisely, it LEVON Rustamovich Arzumanyan (date of birth: 12/23/1990). It was found his page VKontakte, where he puts photos of Kiev in the profile.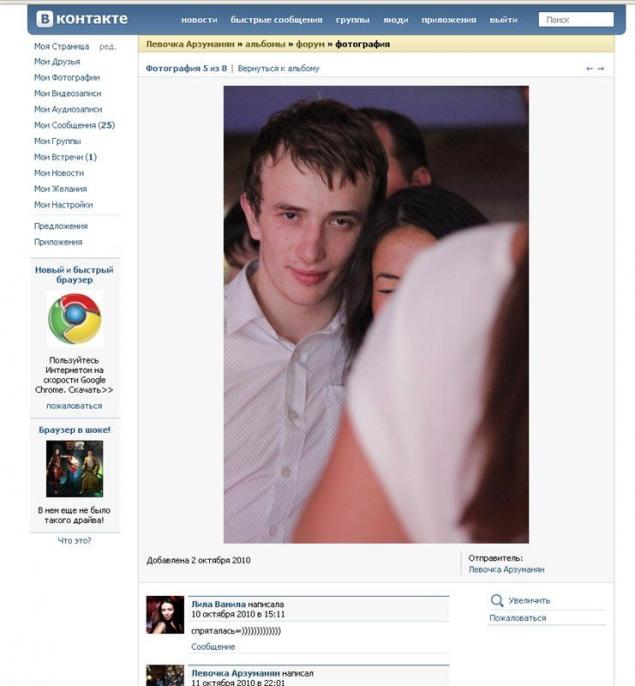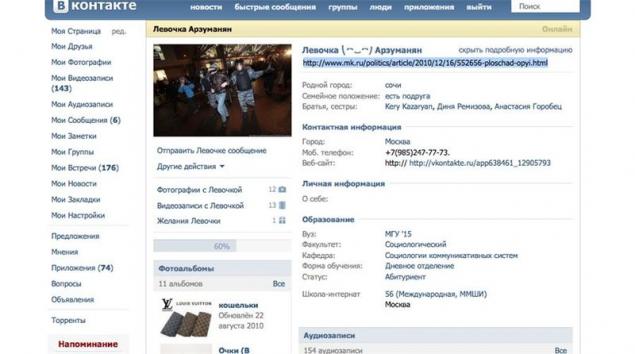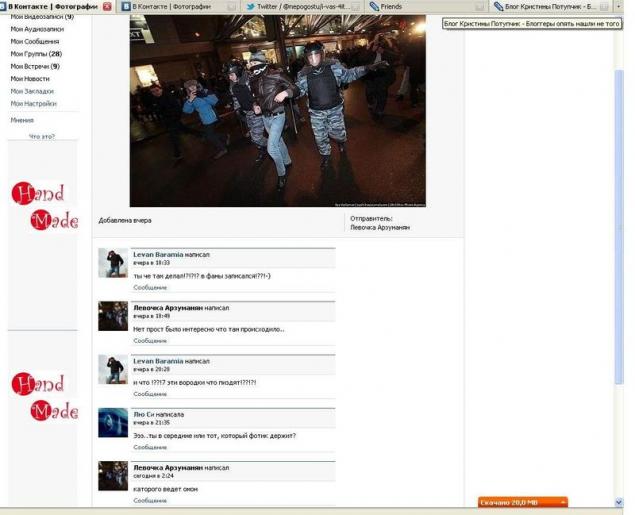 It turned out that Levon Arzumanyan was one of the most important participants of the rally on Manezh Square on 11 December. In particular, he held a banner with information about Yegor Sviridov's death and helped one of the leaders in the mask.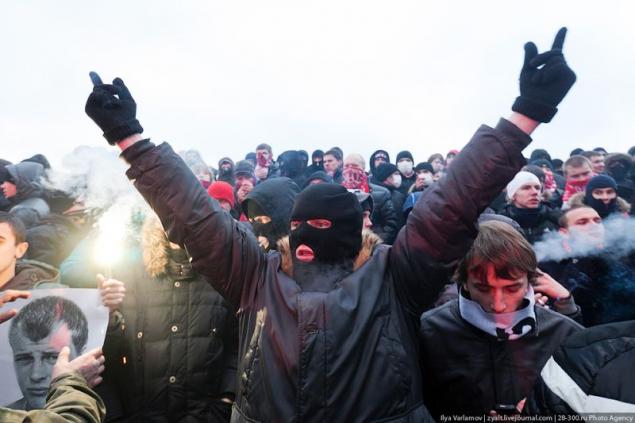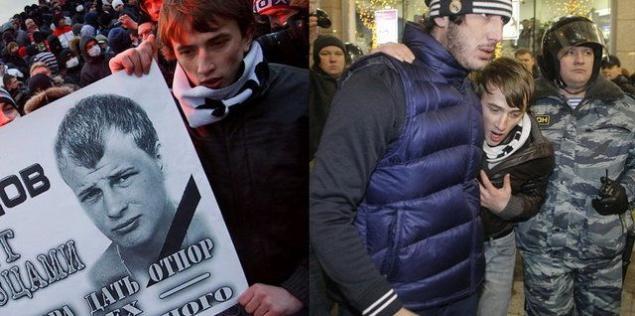 Actions Arzumanyan at Kiev covers police officer in civilian clothes (a man with a watch and ring). Here is a picture in which the man pulls out his business card to it accidentally detained by riot policemen.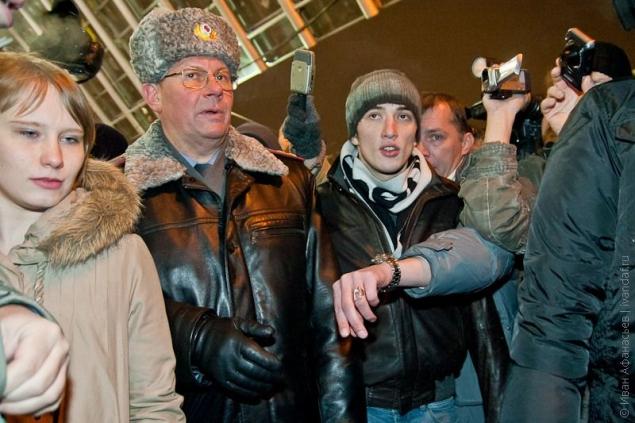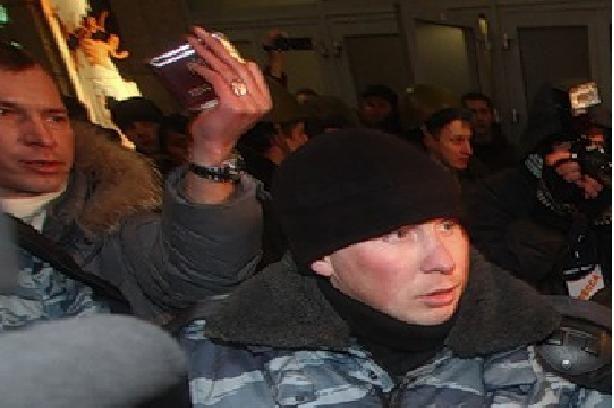 Finally, in the evening and at night on December 17 it appears confirming that two years ago Levon Arzumanyan was in the movement "Nashi" and participated in a camp on Lake Seliger. No information about his withdrawal from the movement could not be found.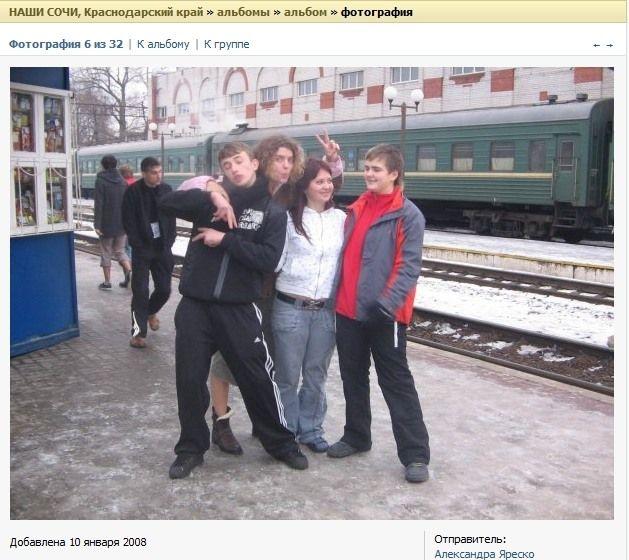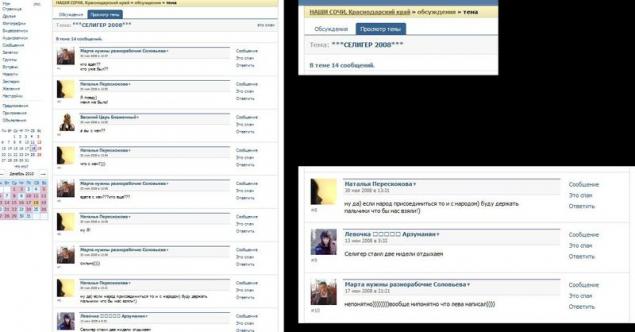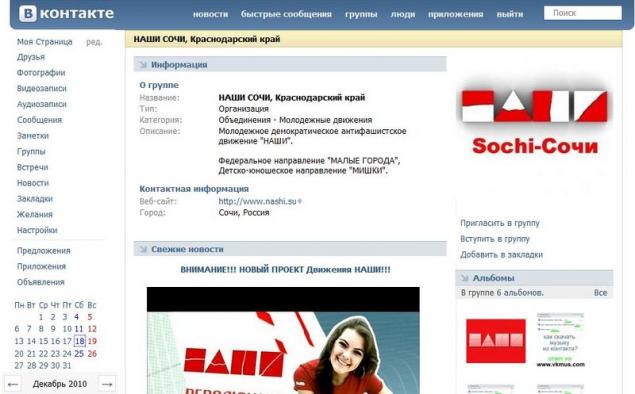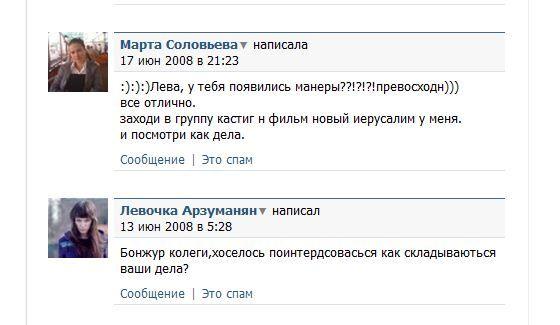 After the riots, President gave the order to the Interior Ministry and FSB actively fight extremism and promised to expand their powers. Police immediately began to bypass the apartment legal opposition from the leadership of the "Other Russia" Eduard Limonov and national democratic "Russian civil union". In conclusion, let me remind you that one of the leaders of voluntary squads movement "Nashi" (a grant of nine million rubles from the budget) name Razor Roman Verbitsky, he was not the last person in the phratry (fan organization to which he belonged was killed Yegor Sviridov). In 2005, Verbitsky personally participated in beatings NBP. Here with other Verbitsky Nashi (third from right):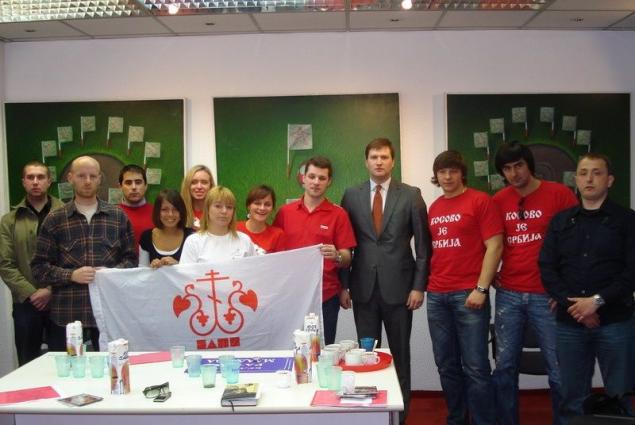 This information is necessary to bring at least to newspapers that can be read by the investigators leading the case on the riots on Manezh.
via oleg-kozyrev.livejournal.com