Monkey in Pagon ... No, it's not a curse of law enforcement agencies (in any case). This post about this monkey, which is officially in service in the Thai police.
The five-year lapunder named Santisuk clothes policeman riding on the roof of a patrol car in Saiburi district in Yala province, Thailand.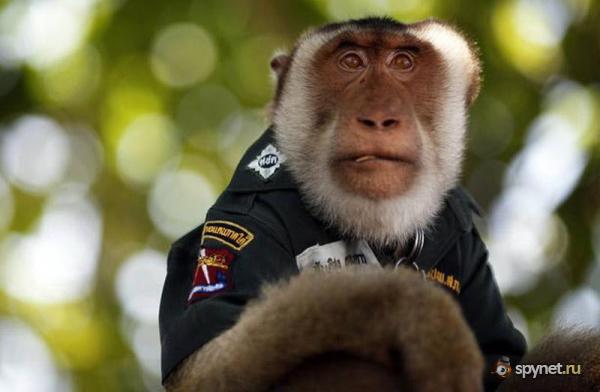 Local police found the injured monkey decided to leave yourself.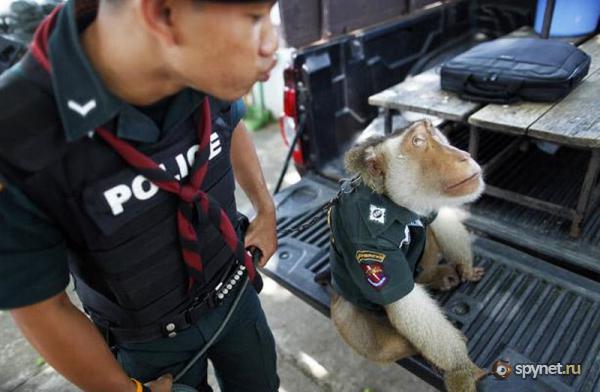 Santisuk that in Thai means "peace", patrolling the local area every day.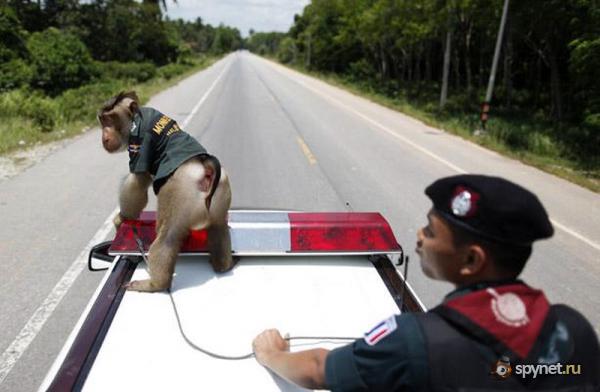 Police believe that Santisuk helps them to improve the image of the police and to improve relations with the local population in the troubled province.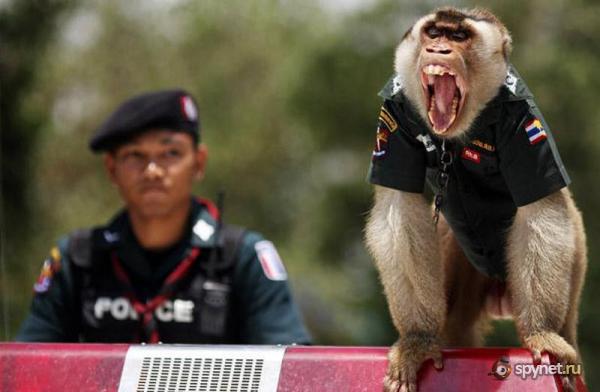 In the majority of attacks in southern Thailand accused separatists who attacked the Buddhists and Muslims associated with the Thai government, for example, the police, soldiers, government officials and teachers.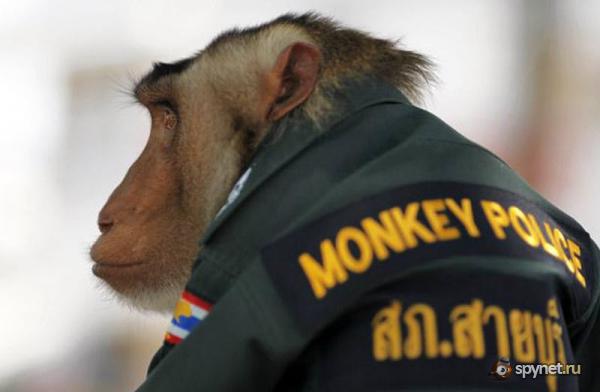 Santisuk drinks water from a bottle.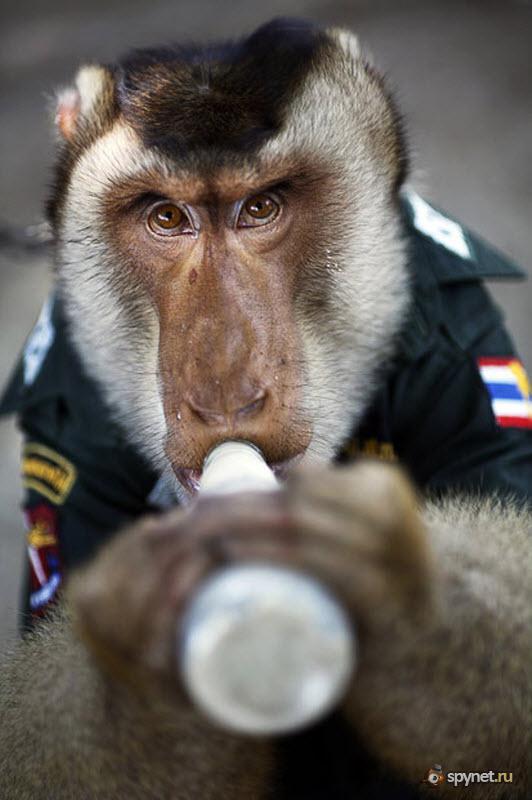 Santisuk keeps order from the roof of a patrol car.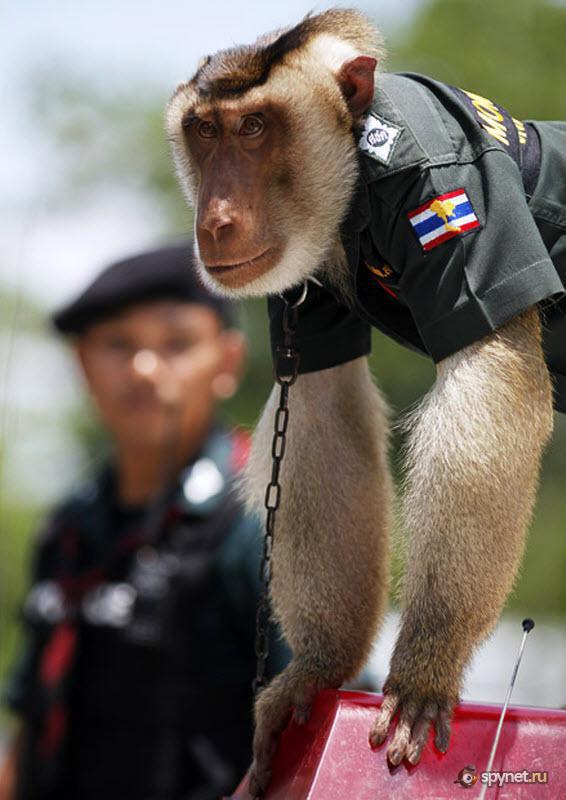 Well-deserved rest.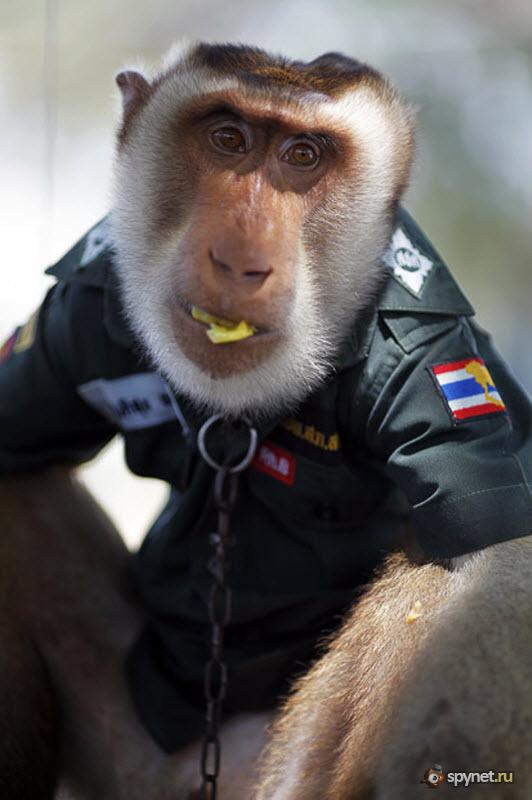 Santusik police inspect the car at a checkpoint.