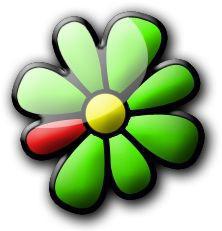 Thousands of users have been the victim of a new ICQ-virus Snatch, came running to them in the ICQ network eponymous .exe-file. Viral epidemic began around noon on August 16; at the time of this writing in the blogosphere have been hundreds of reports of the virus.
After starting snatch.exe malware takes control of ICQ-account and sent to all the contacts list copies. It is highly recommended not to accept and run this file. Since future file name might change, pay attention to its resolution. If he is snatch.exe 916 5 kilobytes.
Capturing ICQ-account, the virus is able to maintain a short feedback on the contact list. Here are some phrases that taught him the creators of "you look))", "No, you look)))", "well, the mini game type)", "hello!».
Since the virus spreads as an executable file .exe, at risk are only the users Windows. It should be noted that as of August 16, the majority of anti-virus do not respond to this file.
According to the report Virus Total, snatch.exe identified as malware, only 9 out of 42 antivirus: Authentium, BitDefender, Emsisoft, F-Prot, F-Secure, GData, Ikarus, Panda and Sunbelt.
Be careful! And best of all, go to Skype