"Russian village" - a Sino-Russian national traditions of the park, which is located in the western Chinese city of Heihe area, Heilongjiang Province, on the south bank of the Amur River, opposite the Russian city of Blagoveshchensk. Sham village was established as the scenery to shoot a Chinese TV series "The Dawns Here Are Quiet", filmed on the novel by Boris Vasilyev. The series was filmed in the Amur region and the neighboring Chinese city of Heihe. It is worth noting that China appreciates Soviet films and famous singers like China to perform songs translated the former Soviet Union. From the older generation leave no one indifferent theme song "Katyusha" and "Moscow Nights." Director Mao Vynin did his version of the beloved Soviet film in China: "The Dawns Here Are Quiet". After filming enterprising Chinese made a park where everyone can witness the filming location and stroll through the streets of "Russian Village».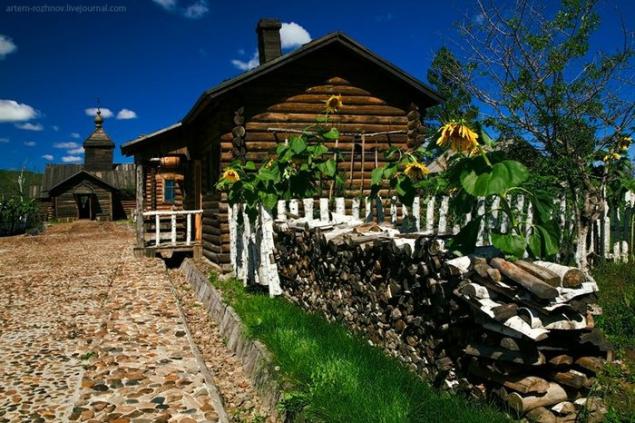 Skilful hands of the Chinese built the village, the Orthodox church. Stack of birch wood in front of the house with a wooden pipe.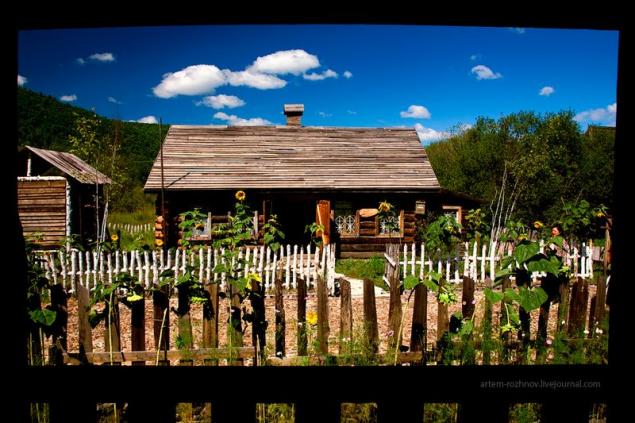 Birch fence, green grass, blue sky and sunflowers everywhere - this is the Chinese way "Russian Village».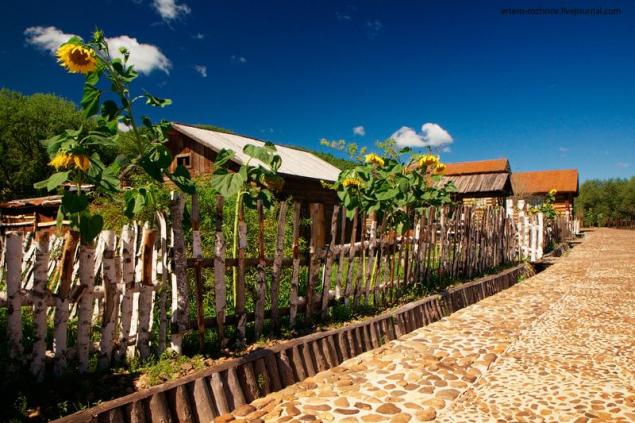 In Chinese tourists park in great demand. Perhaps visitors can get a very distorted impression of rustic life of "the Great Patriotic War," but we must not forget that this is not a museum, a park created out of the scenery. How nice to just stroll through this fabulous country.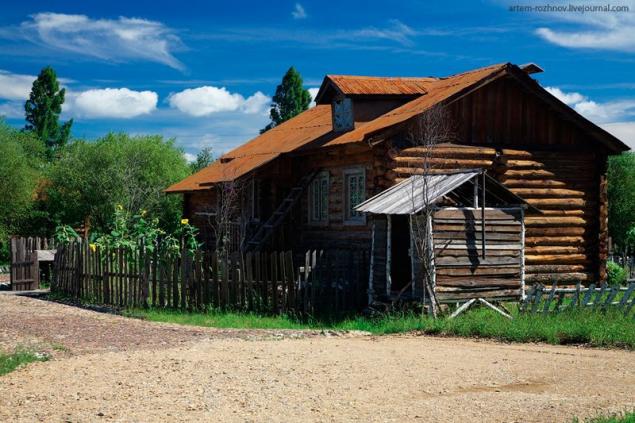 Chinese woman playing the flute.