Once volumes of Aral salt reached 600 thousand tonnes annually, supplying all the 15 republics of the Soviet Union. Who produces about 250 thousand tons, and used only for the domestic market. There was a new time came, private investors, new technologies, cut jobs, and even salt has changed ...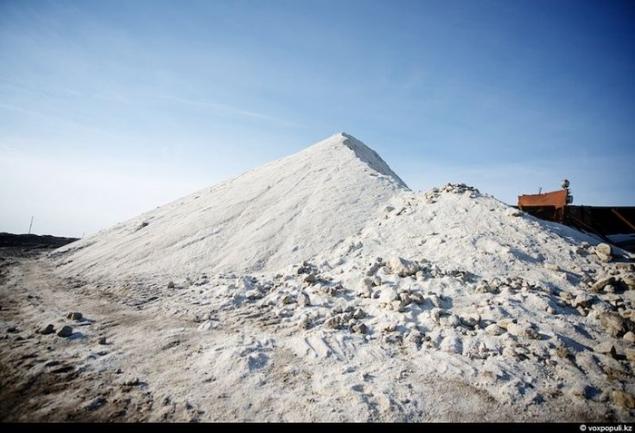 Stocks of salt in the southern basin constitute 11 million. Tons, which is enough for about another 40 -50 years. Restoration of salt reserves of the lake occurs every 35-45 years.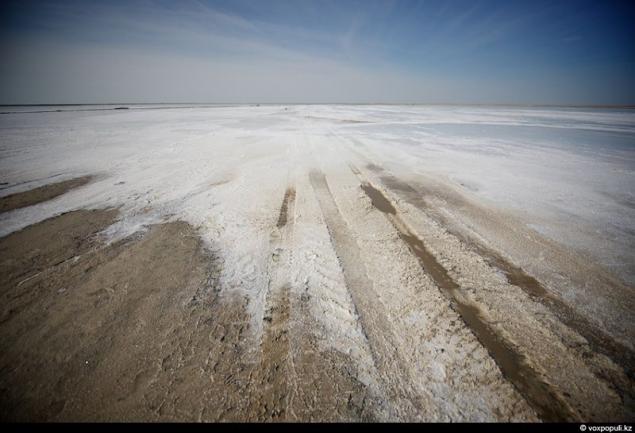 Salt formed after evaporation of highly concentrated salt brine.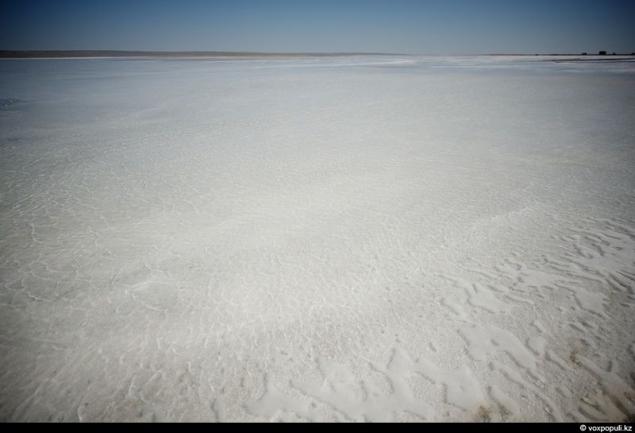 The thickness of the salt layer reaches 1, 5 meters. Now salt extraction from the lake takes place every two years, from May to November. Volume production for the season is 250 thousand tons.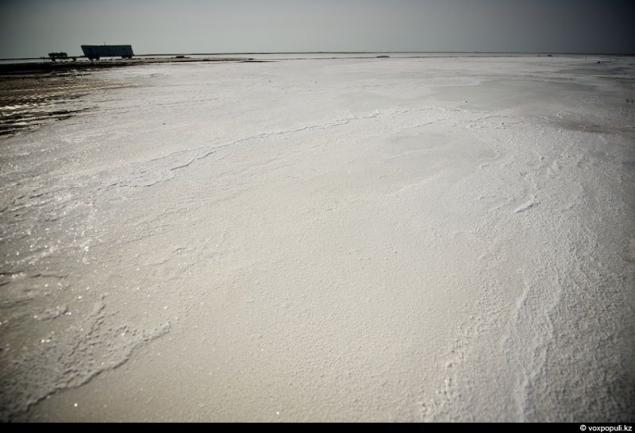 Rubber boots six months so corroded by salt, that they have to change. On the seasonal extraction, transportation and unloading of salt attracts more than 100 workers. Furthermore they are constantly at the plant JSC "Araltuz" employs 700 people at its facilities allow to contain only 400. But the leadership of the plant is on it to give us something to take local people. But on the lake protection ensures that thieves do not pilfered abandoned equipment.