70 years ago the country (and Moscow) lived his life - with sorrows and holidays. Someone recorded it all on film. Was the attack on the Union on June 22 as a surprise - let historians argue. And I want to show you pictures in 1939. Before the war, nearly 2 years, but her breathing is already felt. See how many the military among the spectators at sports parade ?! Pay attention to the installation, which bear / carry marching "athlete"! Contemplate the face ...
Thus, the "flowering youth". 1939. Joint production of "Mosfilm" and "Lenfilm". Location - the Red Square.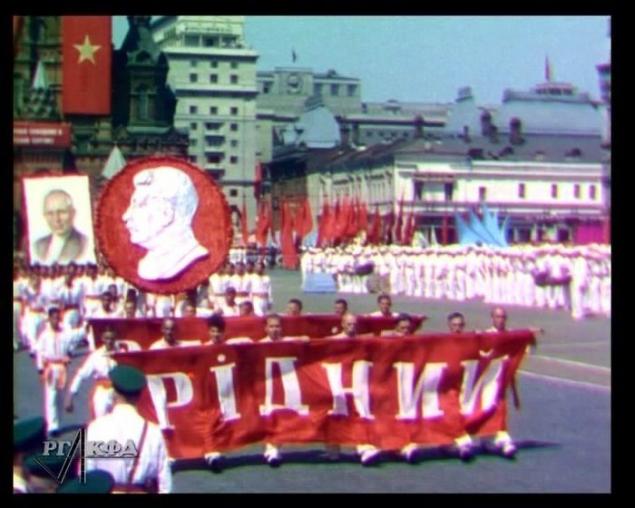 This documentary - one of the first Soviet color documentary work. D / F is stored in the Russian State Archive of Film and Photo Documents. Restored film critic Nikolai Mayorov. Newsreel shot three films through the blue, red and green filters. This technology opens the first in the history of Russian color films SM Prokudin-Gorsky in 1911-1916 years, including the entry of the king of the Moscow Kremlin in 1913, a film which, alas, has not yet been found in the archives.