Coconut Island in the Pacific waters of Costa Rica - the largest uninhabited island in the world, it resides only a small group of rangers who take care of the order in the reserve as an above water and under water. A few meters from the village cleared begin impassable cliffs covered with jungle, there are many human foot where no one had gone. View from the sea to the island is very impressive - steep rock walls covered with lush vegetation from which flow down dozens of towering waterfalls. Something similar in terms of waterfalls I have seen only in New Zealand Fiordland.
Part 1.
A flock of hammerhead sharks at Alcyone, the depth of 33 meters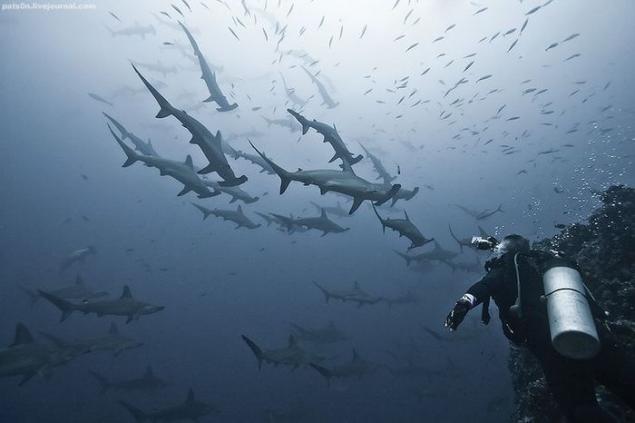 Despite the distance - at Coconut can only be reached by boat from the Costa Rican port of Puntarenas, it takes 35-40 hours depending on the weather - this island is very well known. It is believed that it was it buried treasure Peru exported conquistadors and later got into the hands of pirates - one of the most "delicious" unfound treasure in history. "Treasure Island" Stevenson - it is about coconut. On the fictitious island in the Pacific waters of Costa Rica, copied from Coco action unfolds the book and film "Jurassic Park." There is a theory that it was a real haven Coconut Robinson Crusoe. By all this glory team of Jacques Cousteau explored the waters around the island added fame as one of the greatest underwater reserves, known primarily for the huge number of hammerhead sharks.
Now the island is one of the national parks of Costa Rica, access to it is limited, and all three vessels are authorized to conduct the dive safaris in its waters. I must say that the quality of diving is highly dependent on the season, and the best seasons typically places on those ships have come to an end nearly a year.
On the island itself is allowed to disembark for a short walk lasting about two hours, and even then not every day. This is enough for a walk along the beach to look at the life of the Rangers and then to plunge into a couple of waterfalls.
Curious hammer on the point of Dirty Rock, depth of 32 meters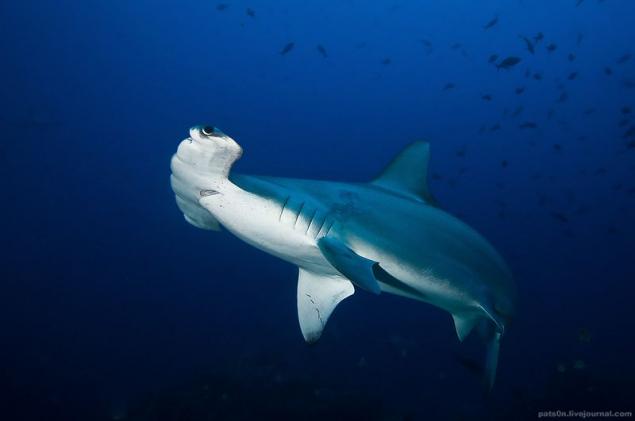 Bay Beach Chatam Bay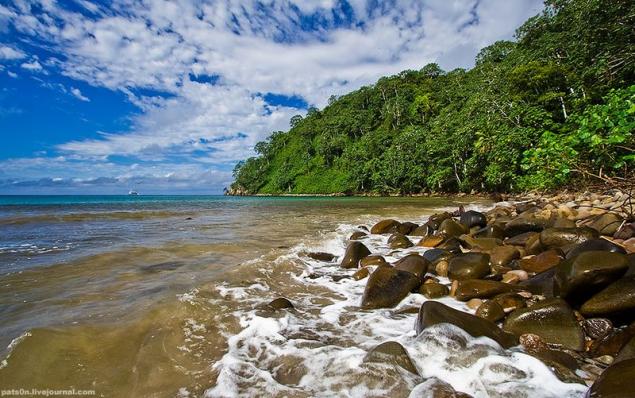 Night hunting Whitetip Sharks in shallow water at the rock Manuelita, the depth of 12 meters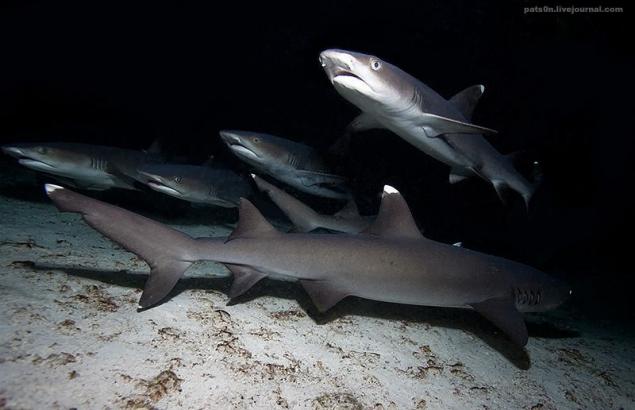 Moorish Idols at the point Punta Maria, the depth of 33 meters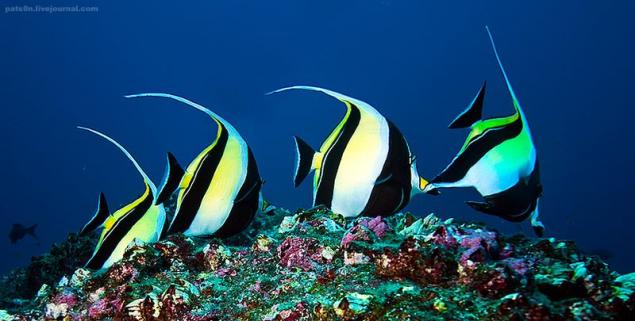 Okeanos Aggressor anchored in the waters of Cocos Island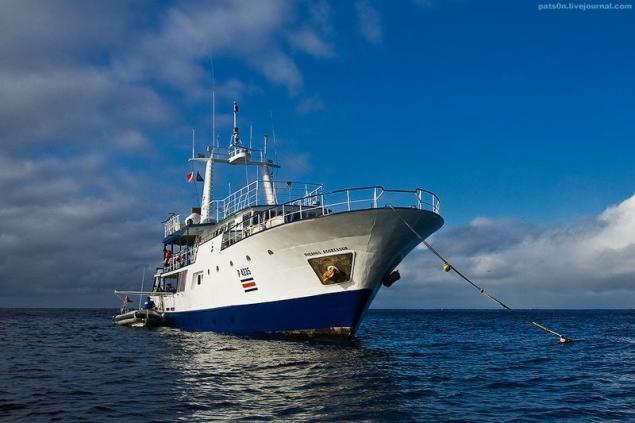 Silver shark and manta rays silhouette in the background, Point Silverado, 15 meters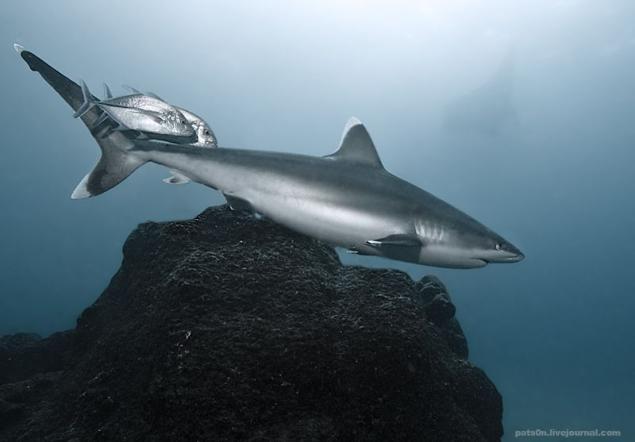 Flock trevally on the point of Dirty Rock, 25 meters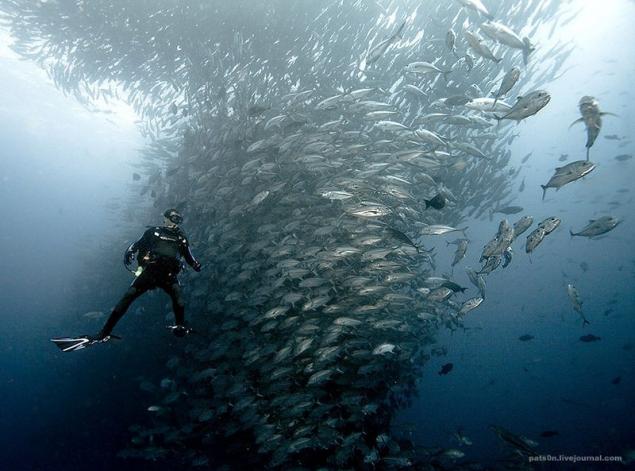 Morning view of the rock Manuelita ship Okeanos Aggressor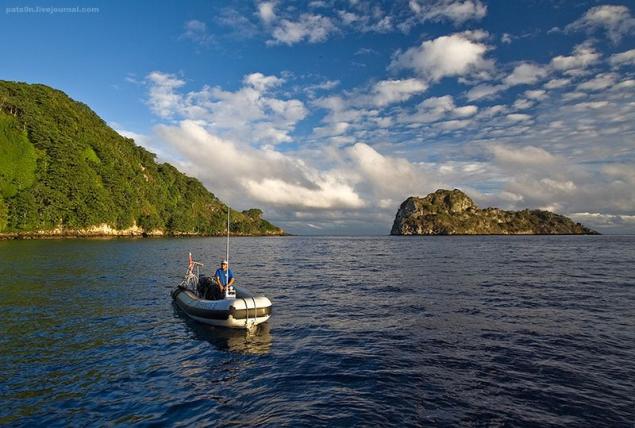 Hammerhead sharks at the point of Dirty Rock, 32 meters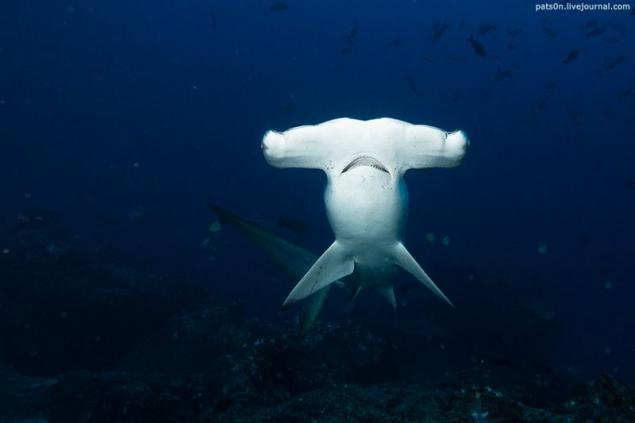 Marble ramp at night hunting, Manuelita shallow water rock, 12 meters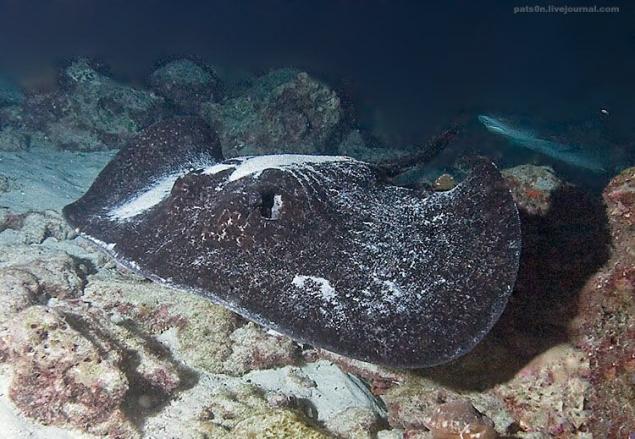 A flock of hammers on the point of Punta Maria, 33 meters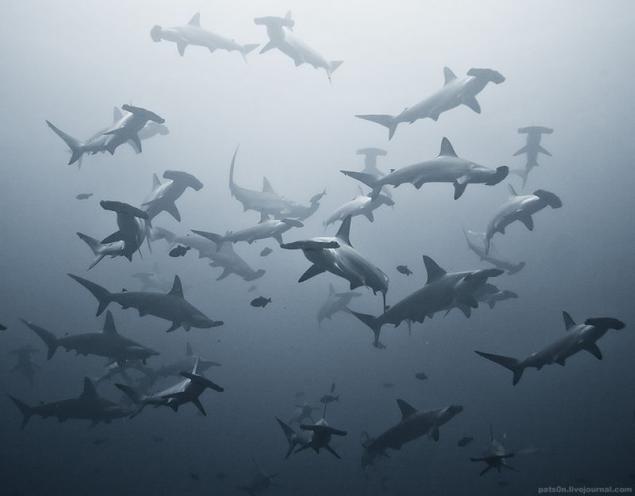 Silver shark point on Silverado, 15 meters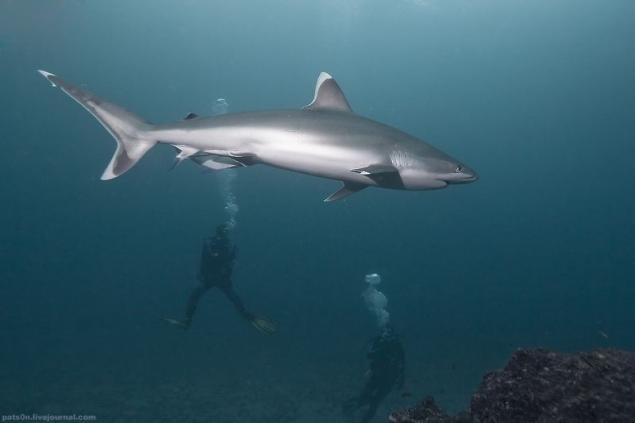 Zodiac boat, from which proisohodili dive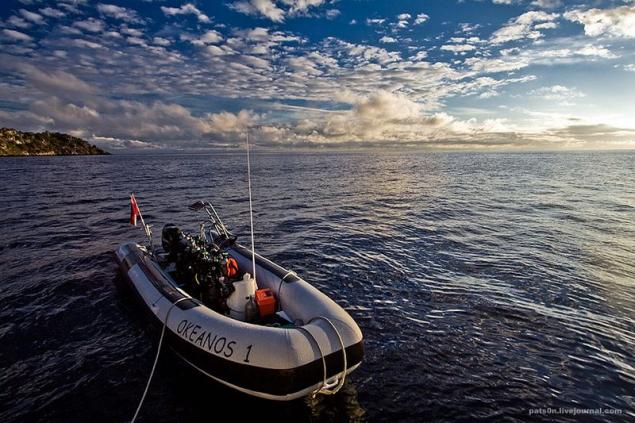 The whale shark floating at the surface, Chatam Bay, 5 meters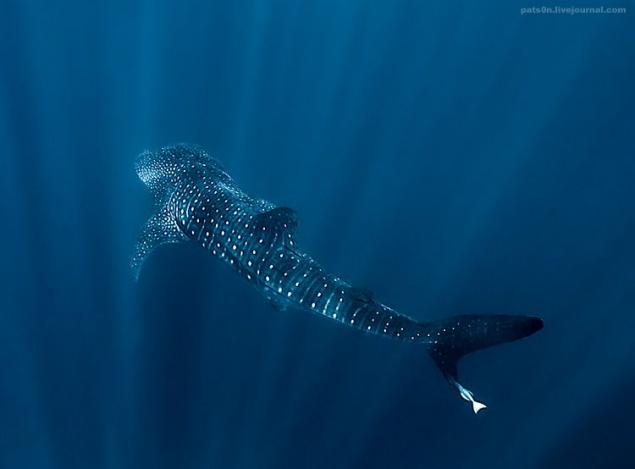 Night hunting Whitetip Sharks in shallow rock Manuelita, 12 meters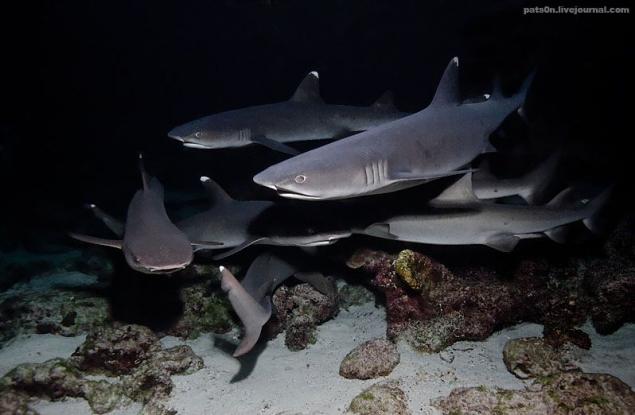 Silver shark poses for a photo, point Silverado, 15 meters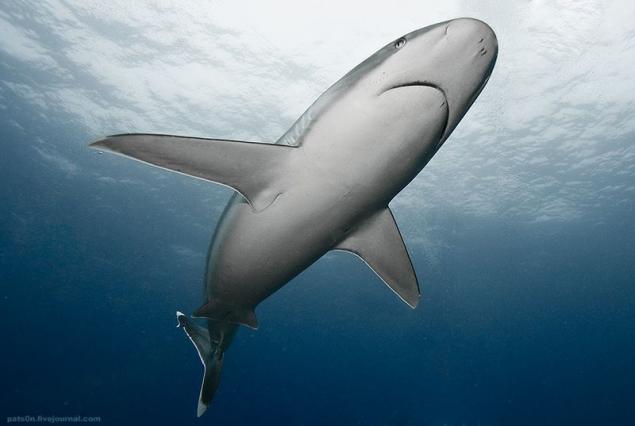 One of my favorite objects for photography - tropical lagoon islands and the coast where I have to go to during the dive cafari. White clouds, blue sky, aquamarine sea, shallow water green, yellow and orange hues of sand - all of these colors create simple natural harmony, looking at that every time I am experiencing feelings for freedom and joy.
I unified the several meditative pictures of these wonderful specimens of natural beauty in the gallery «project lagoon dreams» - it is constantly replenished with the best photos of my future trips and archives previous ones - and I share it with you. Ref to the gallery as usual will live in the header of my journal.
Beach at Yap island, Micronesia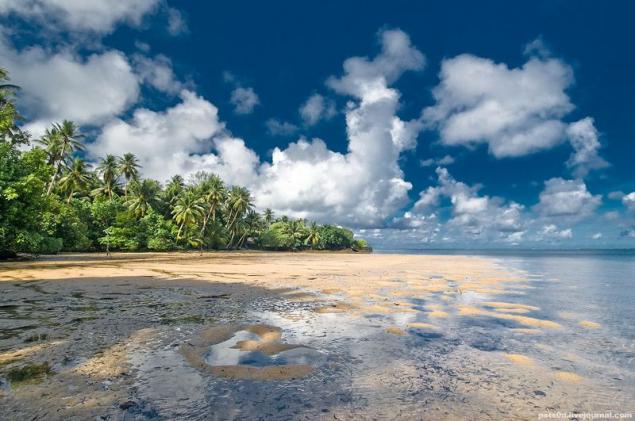 Carp Island, Palau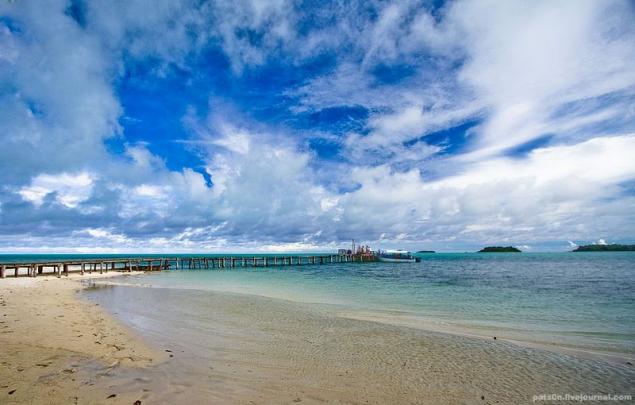 Pacific Harbour, Viti Levu Island, Fiji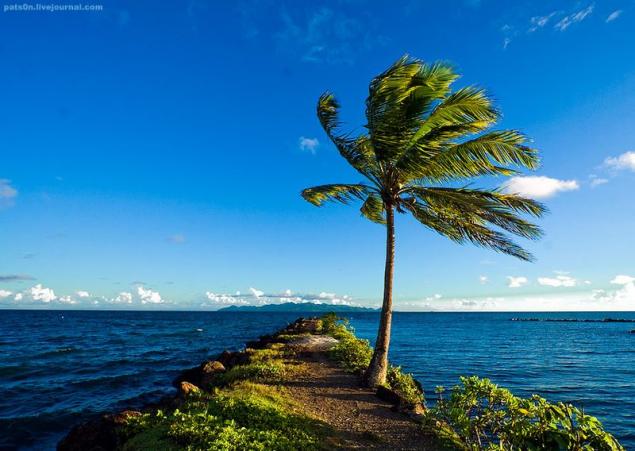 Sipadan Island, Malaysian Borneo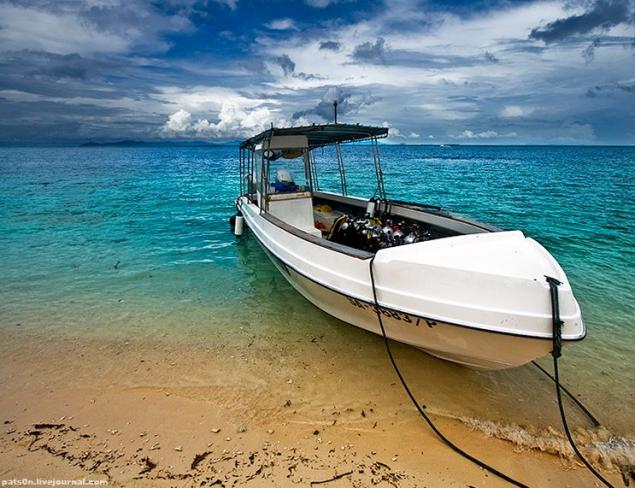 Somewhere at the rock islands, Palau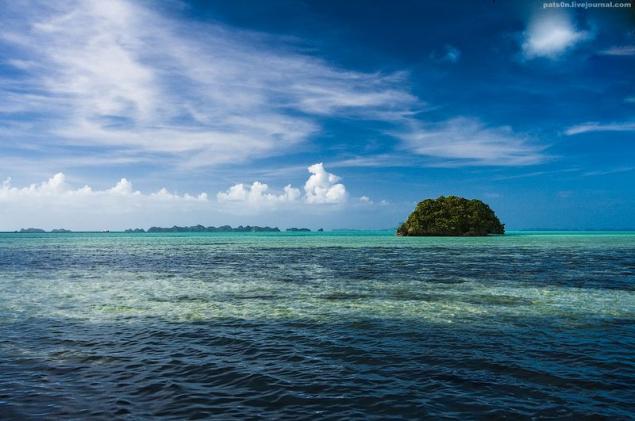 Carp Island, Palau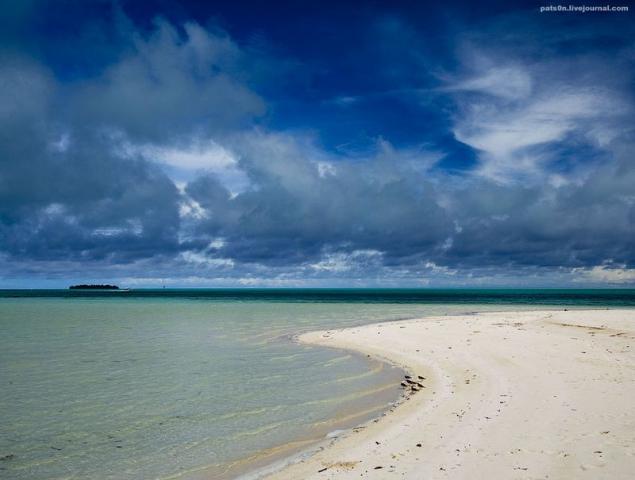 Kapalai Island, Malaysian Borneo
Somewhere at Ari Atoll, Maldives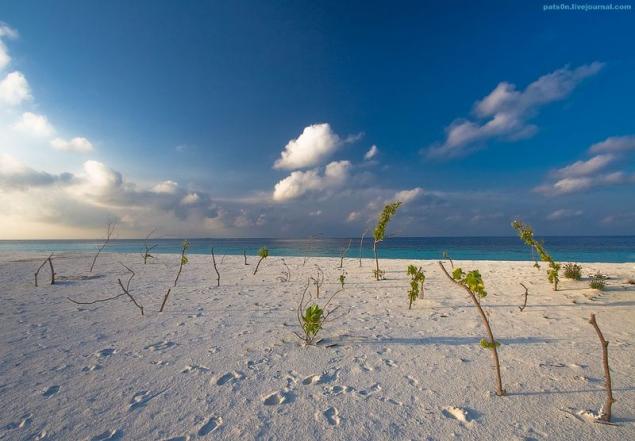 Kapalai Island, Malaysian Borneo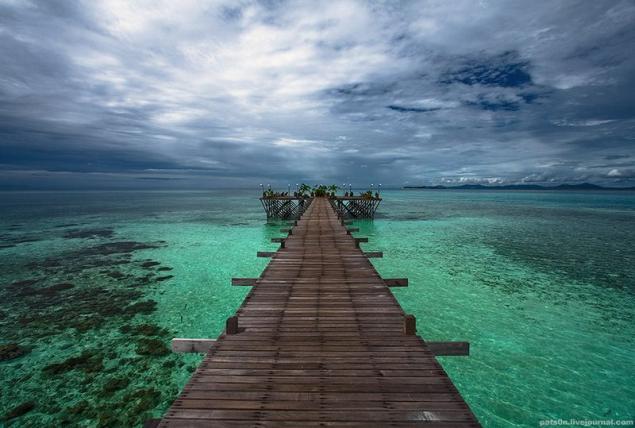 Cocos Island, Costa Rica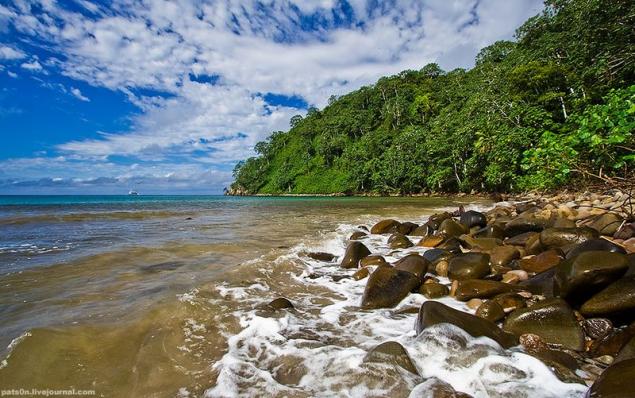 Carp Island, Palau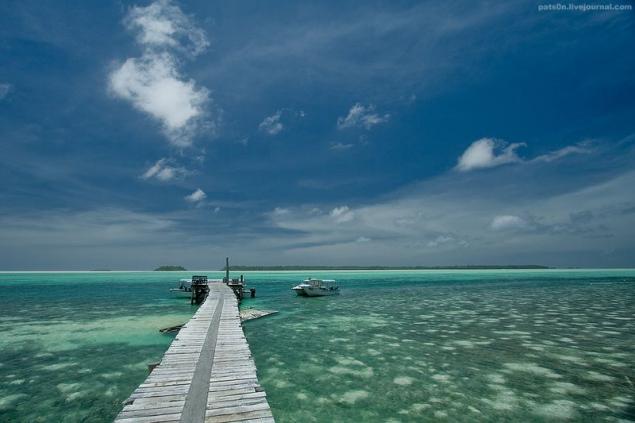 Pacific Harbour, Viti Levu Island, Fiji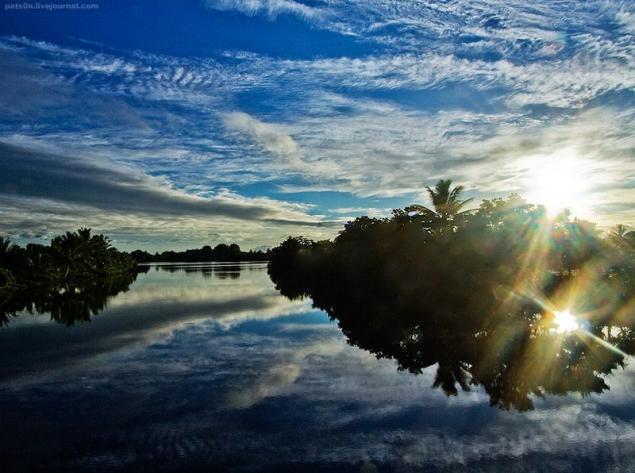 Mangrove beach, Yap Island, Micronesia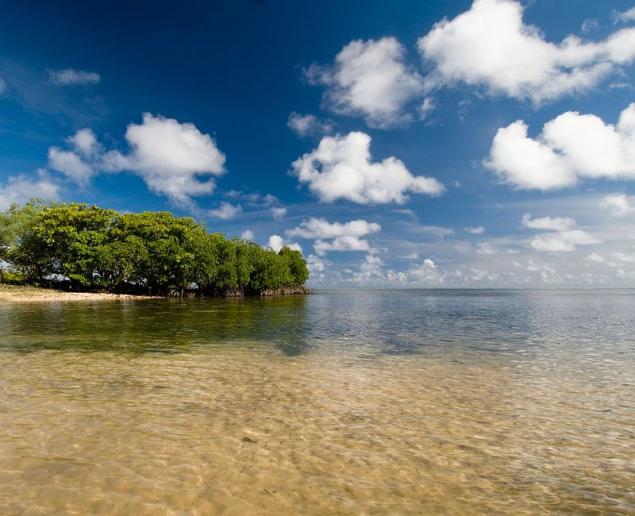 Rangiroa Atoll, French Polynesia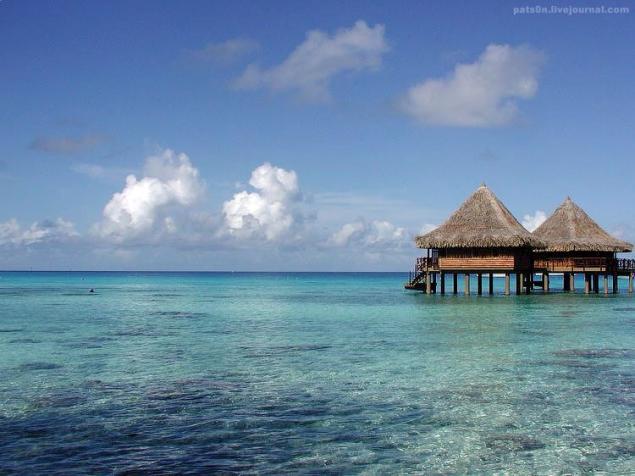 Somewhere at Rock Islands, Palau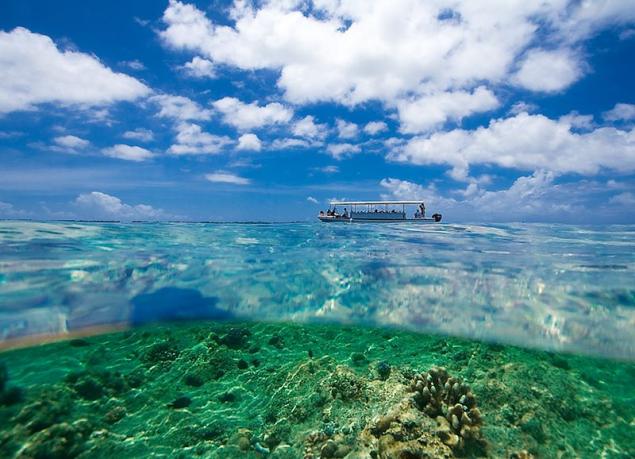 South Male Atoll, Maldives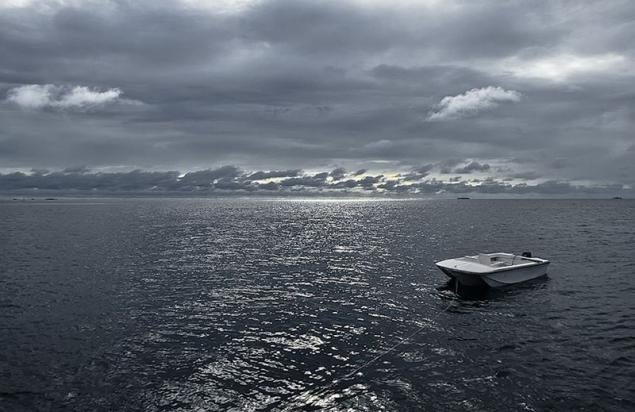 Port of Puntarenas, Costa Rica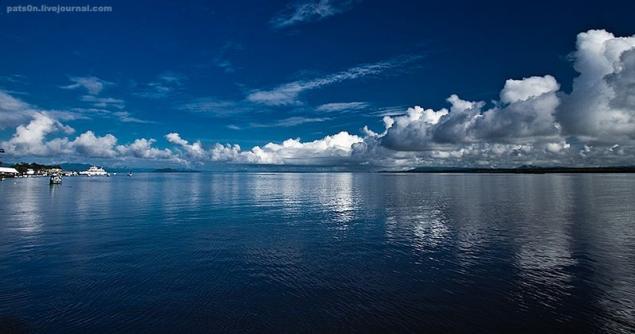 It's hard to tell that any new words about the beauty of the Maldives. In March, our friendly team of sixteen people, including a lot of users Learn, spent ten wonderful days among beautiful beaches, crystal clear lagoons, crazy sunrises and sunsets every day and repeatedly plunging discovering the underwater world of the Maldives from new angles.
Napoleon and diver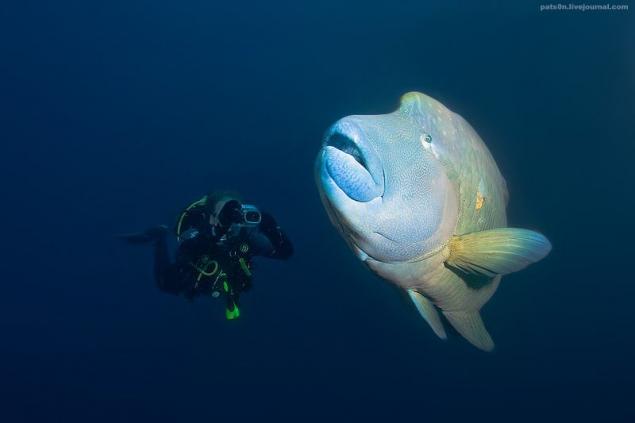 Safariynyh Yacht Sultan of Fervour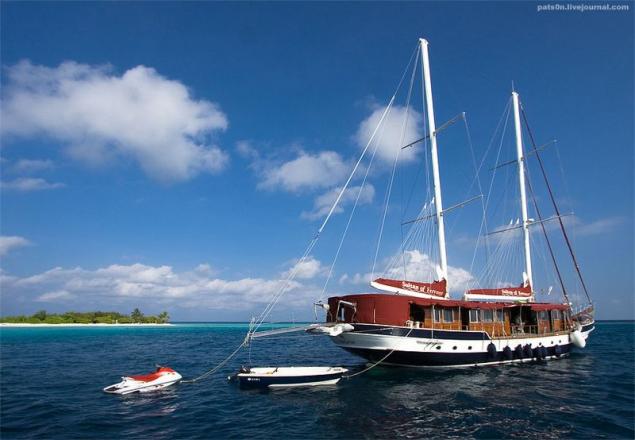 Paffer among sea squirts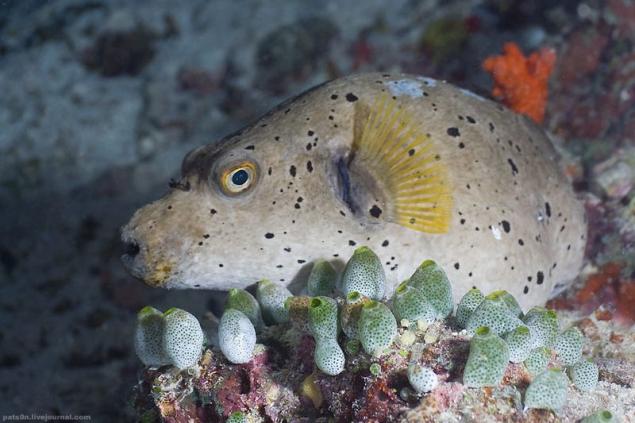 Marble ramp and diver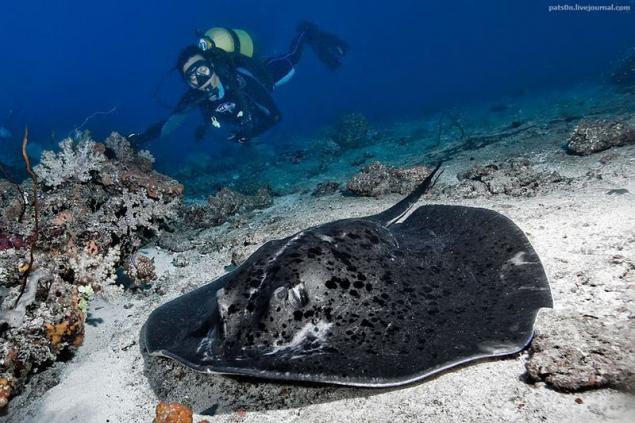 A typical Maldivian Island Hotel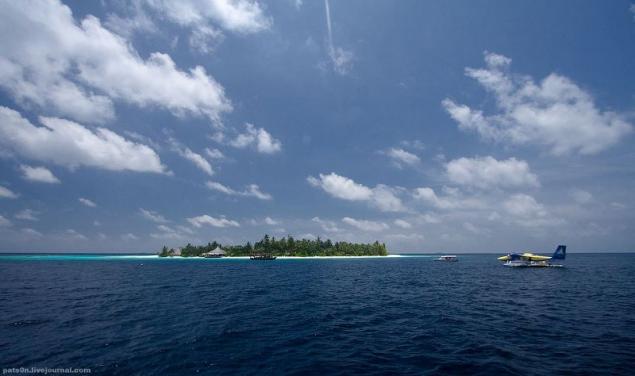 Amfiprion hiding in the tentacles of an anemone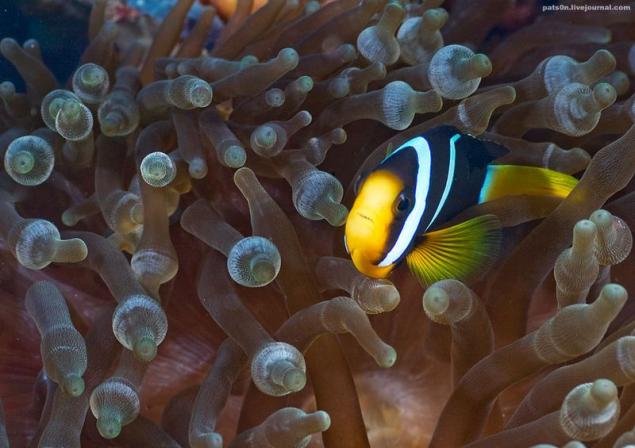 Flock Kashmiri Snappers and diver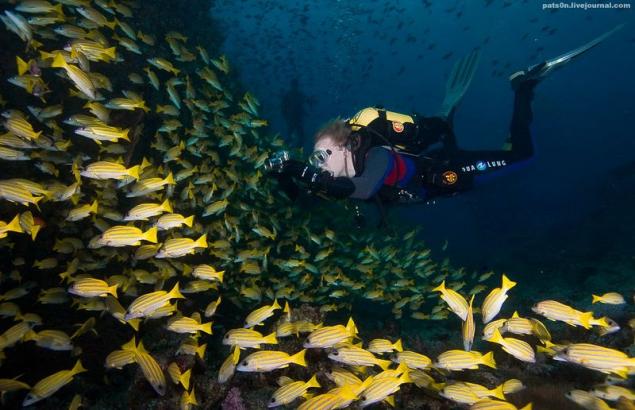 Beach on a desert island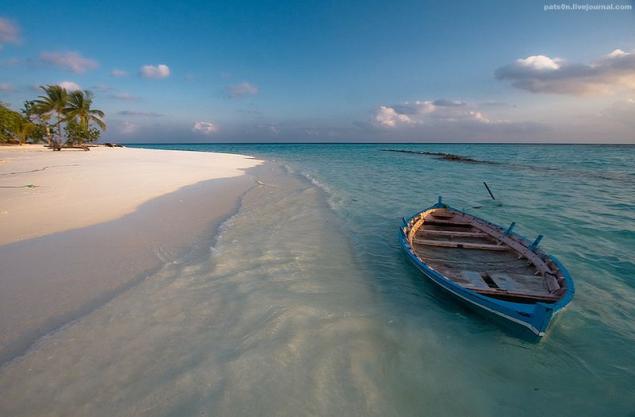 A flock of barracuda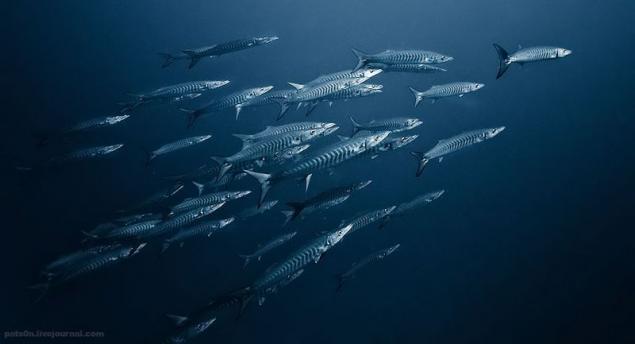 Hawksbill turtle and diver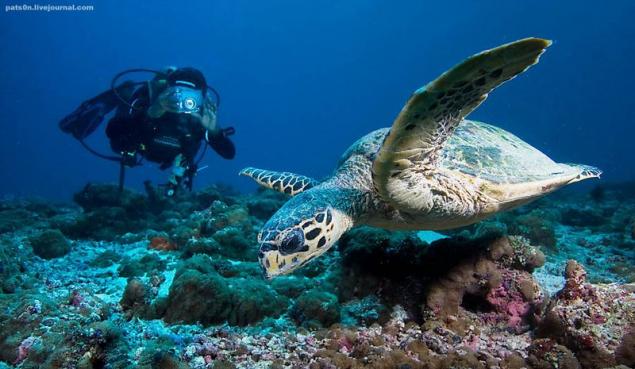 Sunset on the Ari Atoll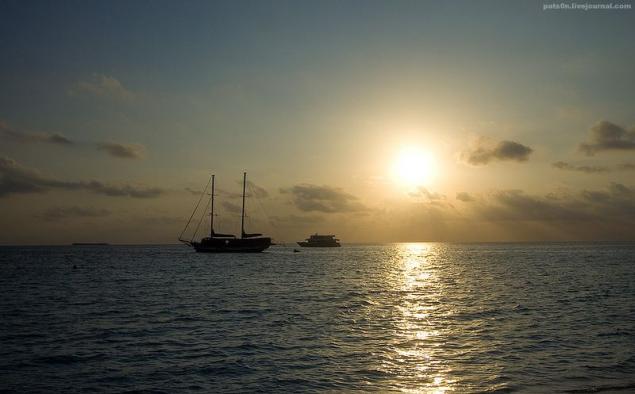 Giant manta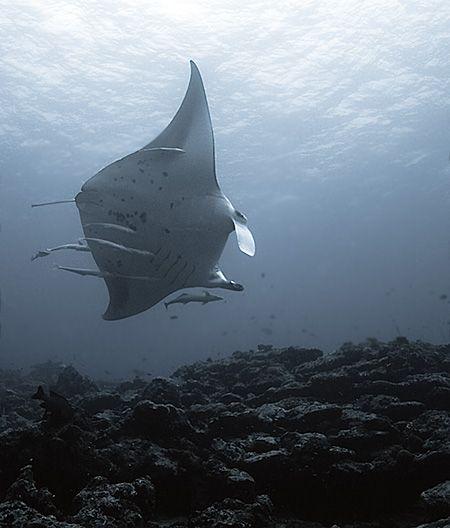 Playing with a bunch of reef fish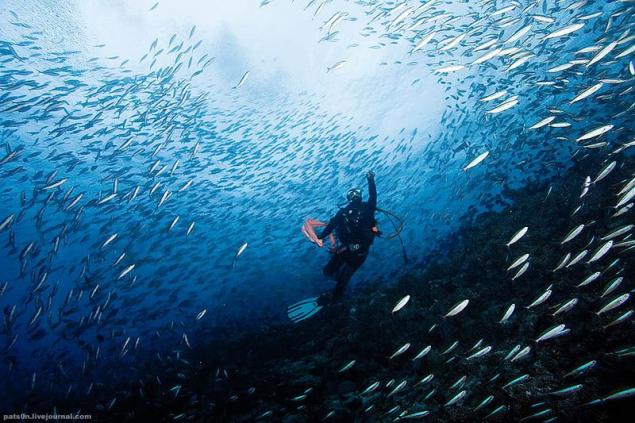 Storm in Paradise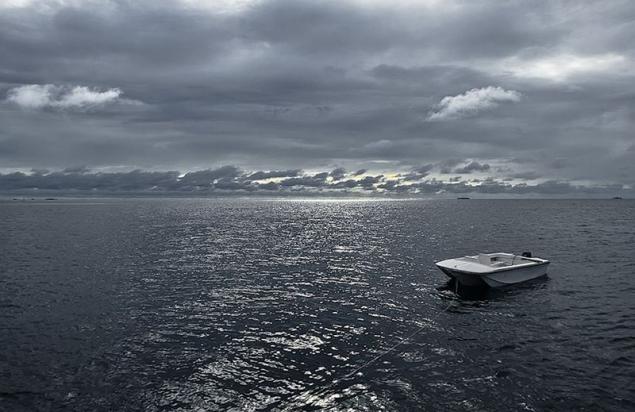 Whitetip sharks and trevally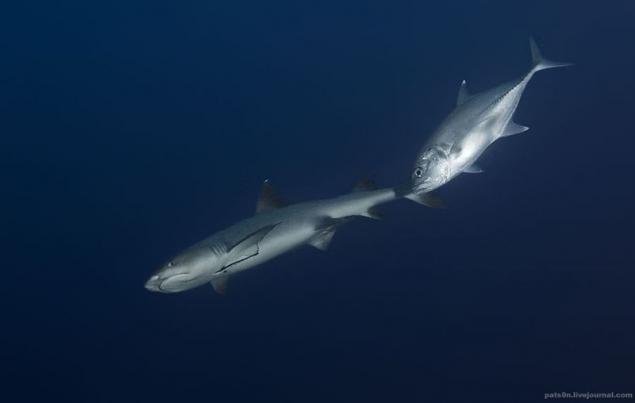 Diver and Napoleon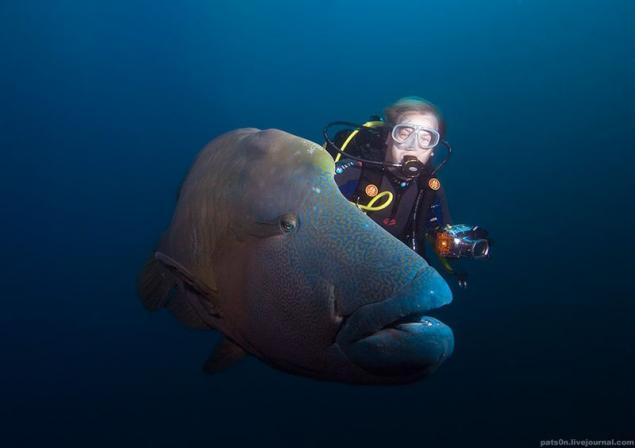 Dense forest Maldivian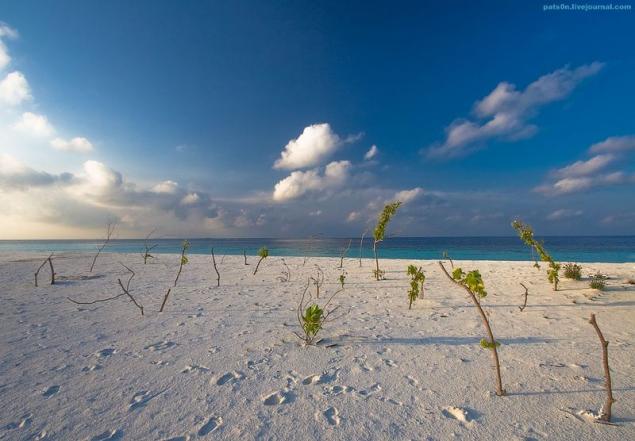 Flock plataksov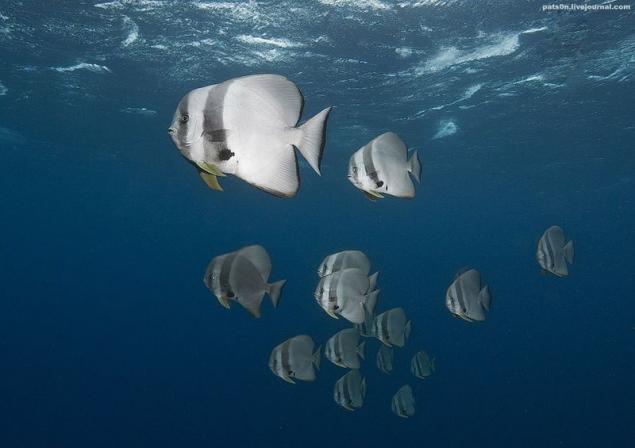 Moray and diver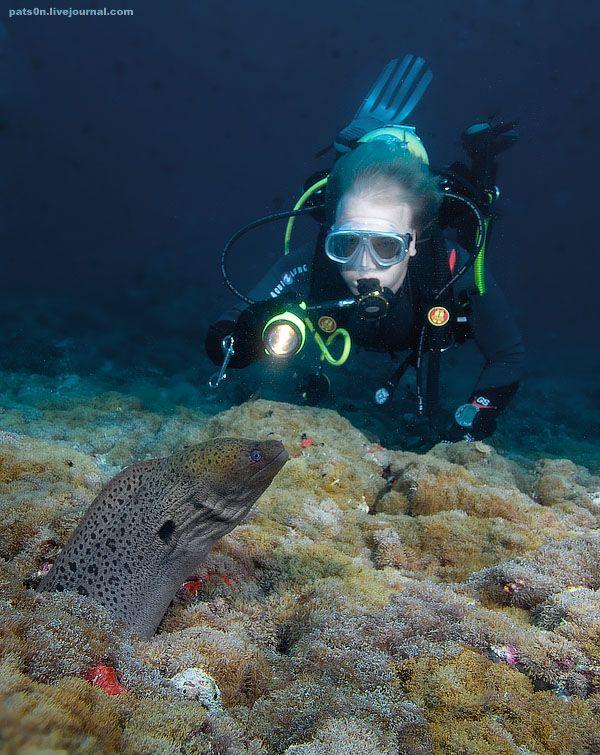 Maldivian sunset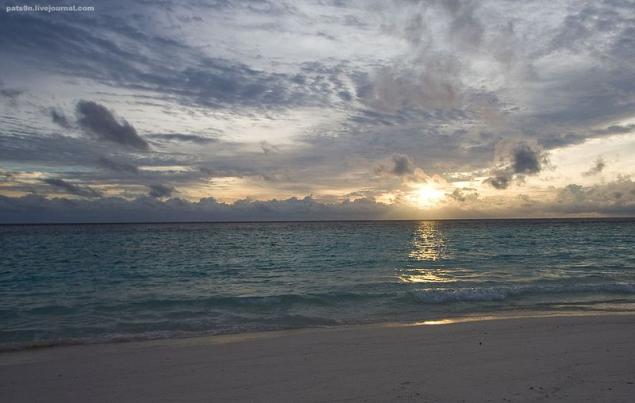 Giant manta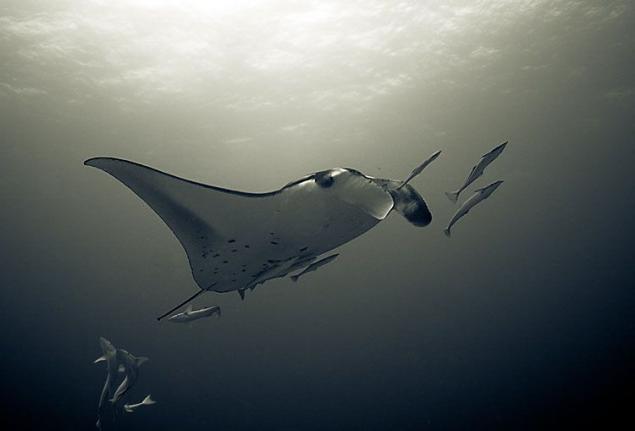 The diver and gorgonian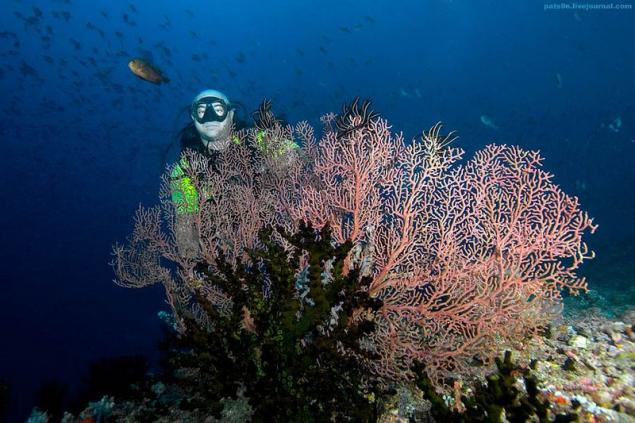 Blue anemones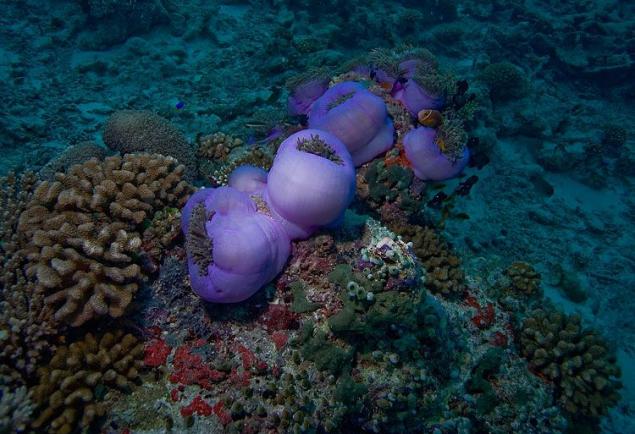 Manta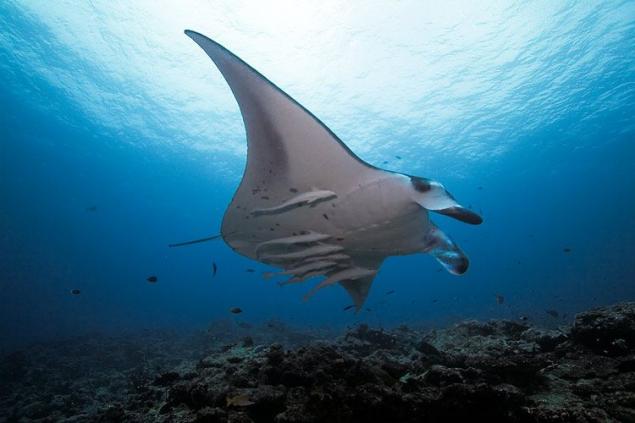 "Do not shoot!" - Bug reports about the end of the photo shoot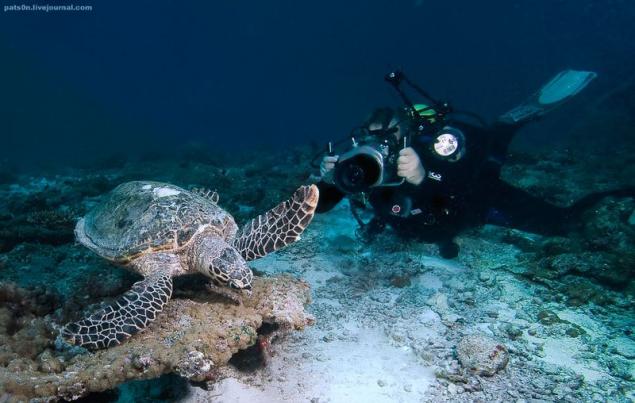 pats0n.livejournal.com
Part 1.
pats0n.livejournal.com
Part 2.
pats0n.livejournal.com
Part 3.