Baldwin Street is the second largest city in the South Island of New Zealand, Dunedin. It originates from North Road (North Rd) and ends at the intersection with Buchanan Street (Buchanan St). The length of the street 359 meters. Baldwin Street is listed in the Guinness Book of Records as the steepest residential street in the world in his over it rises to a height of nearly 80 meters. The coolest section 161 is 2 meters and the level of recovery it 47, 22 meters, which corresponds to a slope of 38 degrees.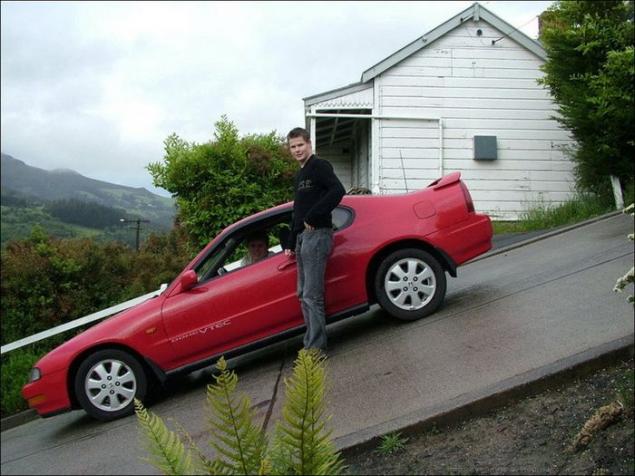 Dunedin was founded in 1848. When building up the city, and there was the steepest street in the world. The steepness of the street was unintentional. As it was in many other parts of the city, and the whole of New Zealand as a whole, the streets were planned in London, with absolutely no regard for the relief.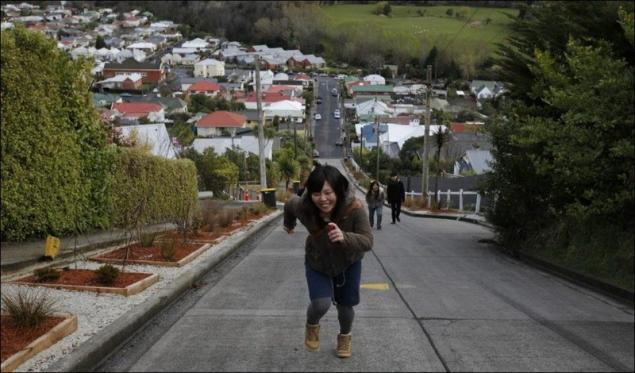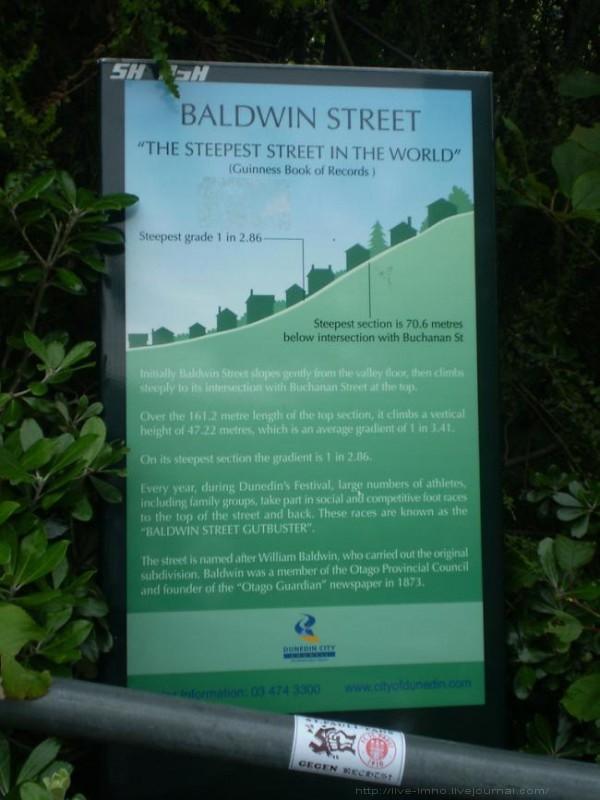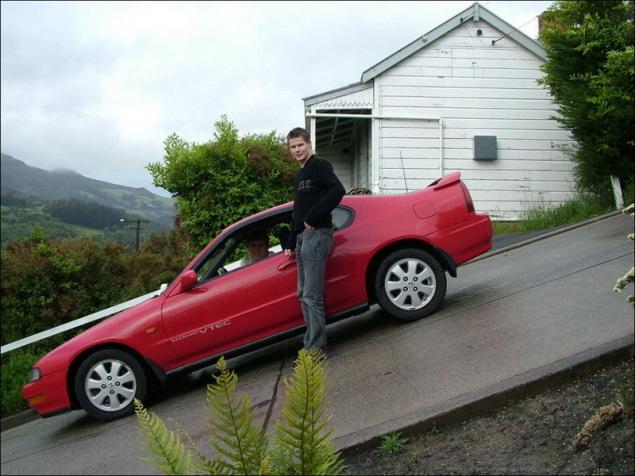 Baldwin Street Project, as well as all Dunedin, was designed by Charles Kettle, completely unaware that the north-eastern part of Dunedin's not the most suitable terrain for paving roads. And only came to implement the project workers found that they are waiting for a little trouble. As a result, the upper part of the street, a steep, had to cover the concrete, or in hot weather of the asphalt surface, located above, just be dripping down.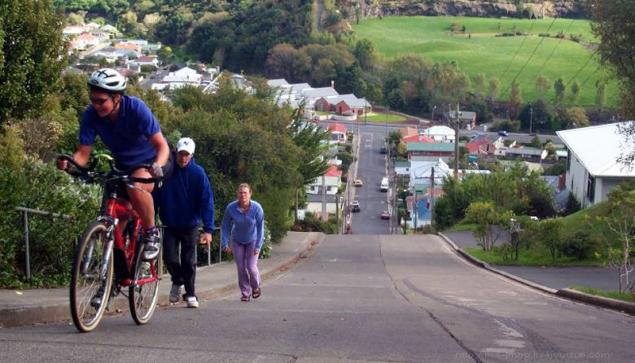 The street is named after the region of Otago provincial councilor and the founder of the local newspaper «Otago Guardian» William Baldwin.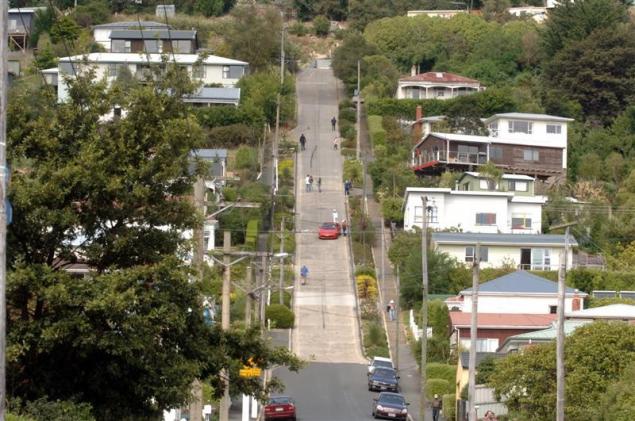 Baldwin Street is the venue for the annual event called «Baldwin Street Gutbuster». It is a race in which competing as quickly as possible is necessary first to run down the street from the bottom up and then from top to bottom. The competition is held every summer, usually in February, since 1988.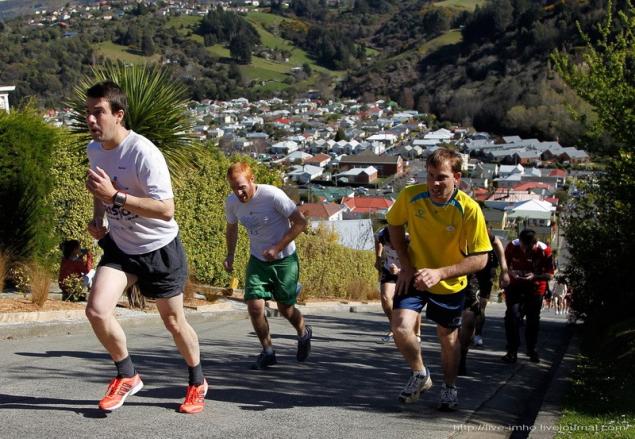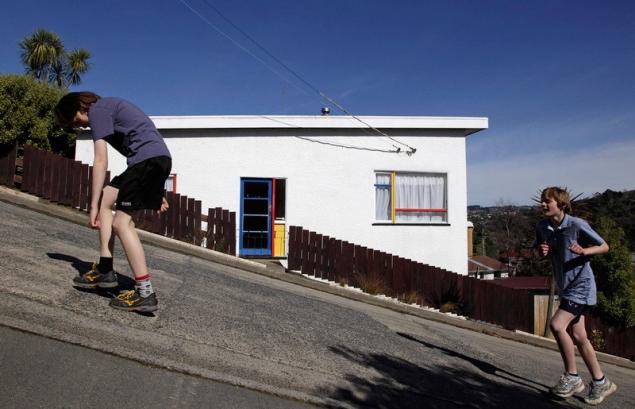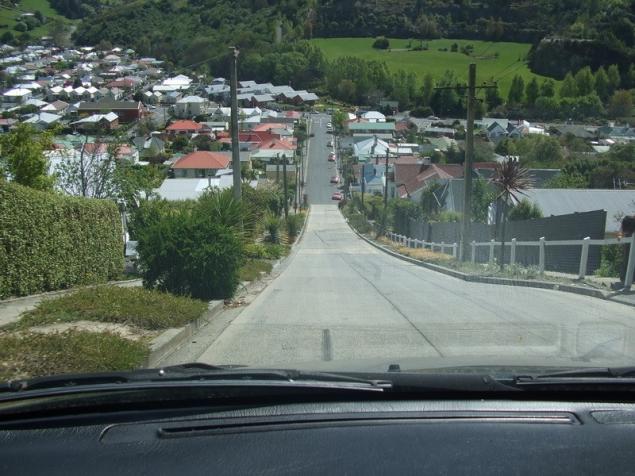 The race is usually attended by several hundred athletes, test conducted among children and adults separately. A record achievement was established in 1998 - the winner of a distance-needed 1 minute and 56 seconds.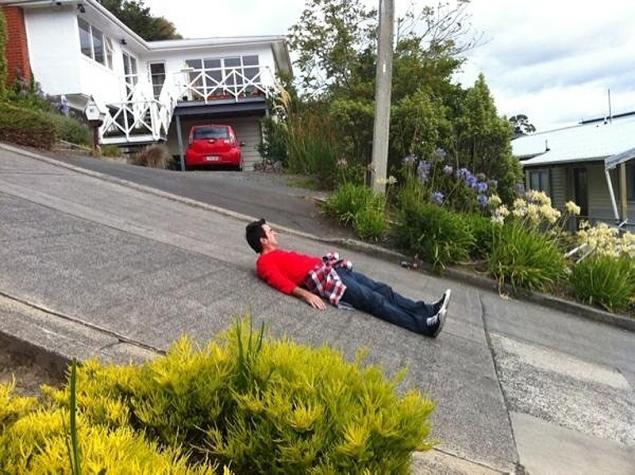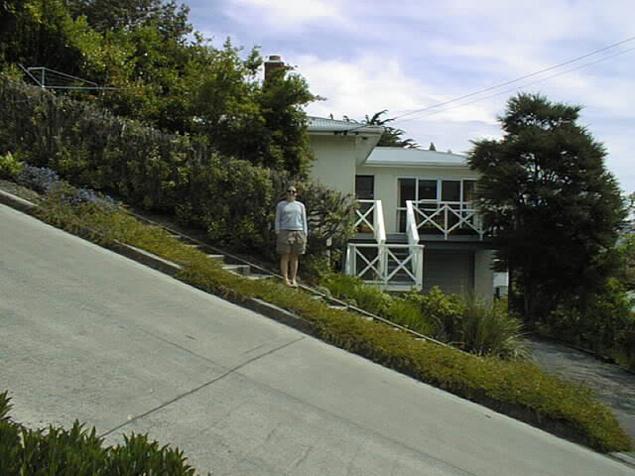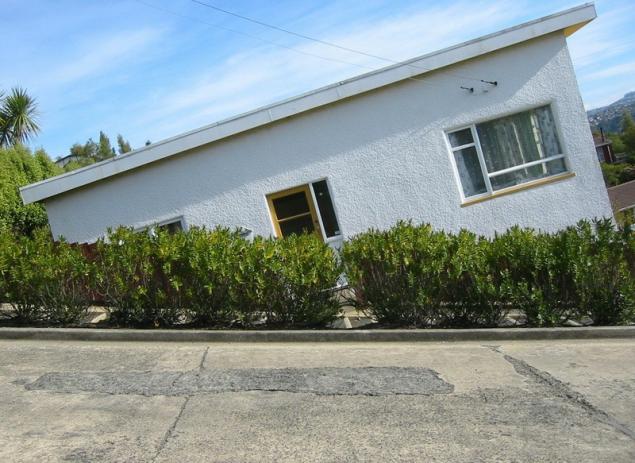 Also on Baldwin Street since 2002, held every year an event called «Cadbury Jaffa Race», which is part of the festival «Dunedin Cadbury Chocolate Carnival». The essence of «Cadbury Jaffa Race» next. About 30,000 small round chocolate candies «Jaffas» roll on Baldwin Street from the top down.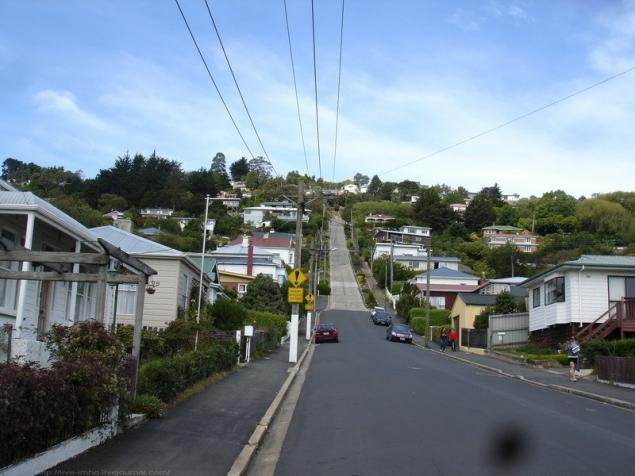 Before starting each candy gets its own number, which is printed on self-adhesive paper and pasted on a chocolate ball, so they can be distinguished from each other, with each candy has a sponsor. Then there is start «Jaffas».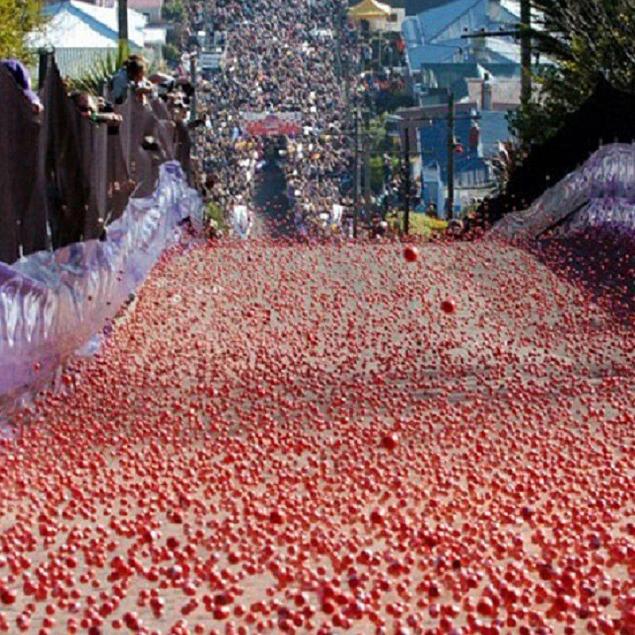 On the descent from candy usually takes 15 to 25 seconds. Shortly before the finish candies fall into a special funnel, and the first five balls passed through the funnel, is the winner. All proceeds go to charity.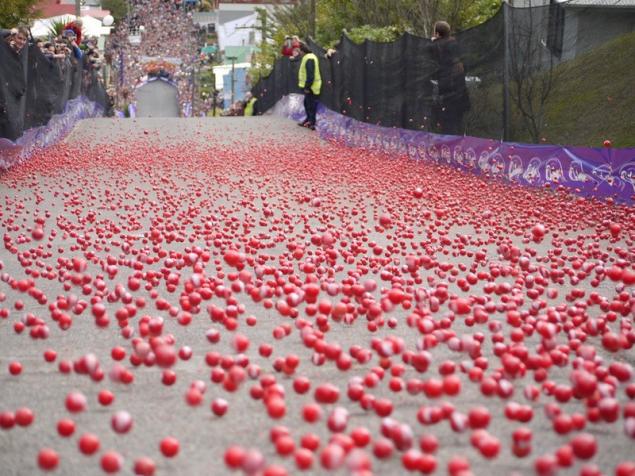 Source: bigpicture.ru