In honor of the 65th anniversary of the Victory in the main avenue near the statue of Lenin has two sculptures of sand dedicated to World War II. One of them - Stalin, Churchill and Roosevelt. This belongs to the creation of the hands of the authors of the cultural center "Vjugovey».
Go ahead ...
30 photo walks OCE
Via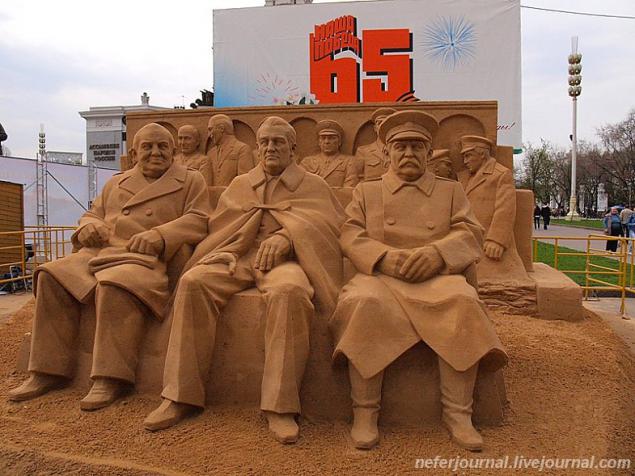 To the left of the statue of Lenin, another sandy composition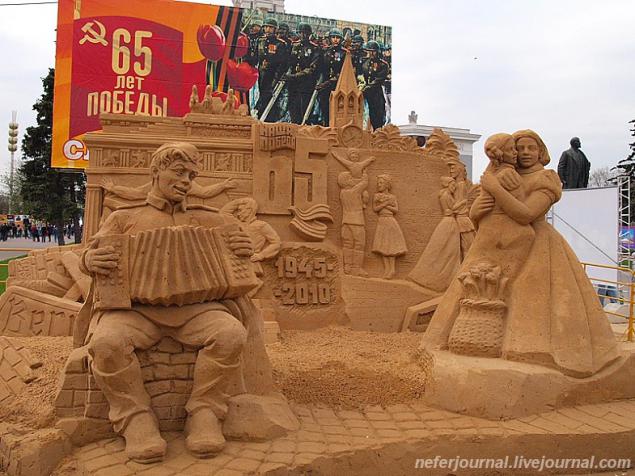 03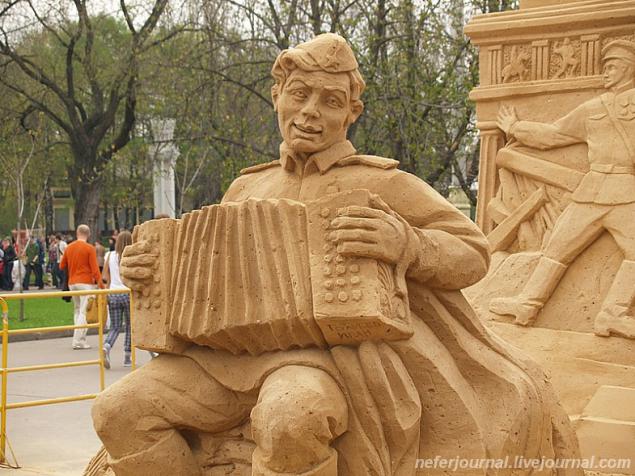 04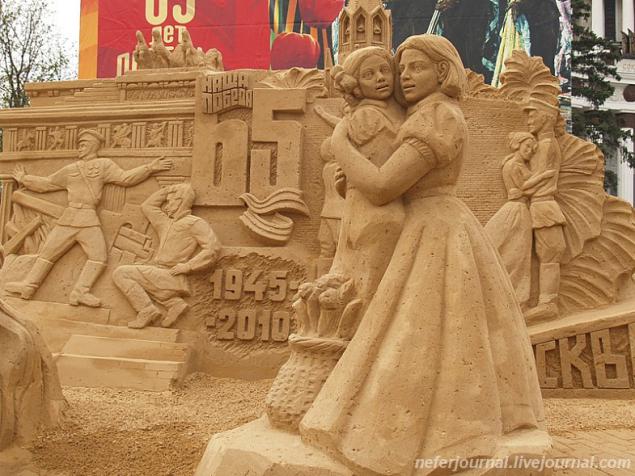 05
The main entrance, followed by the hotel "Cosmos". Suffice crowded, despite the gloomy weather.
06
Pavilion number 1 "Central", built in 1954. In front of them a statue of Lenin, established in 1954.
Further, the overall plan and several details.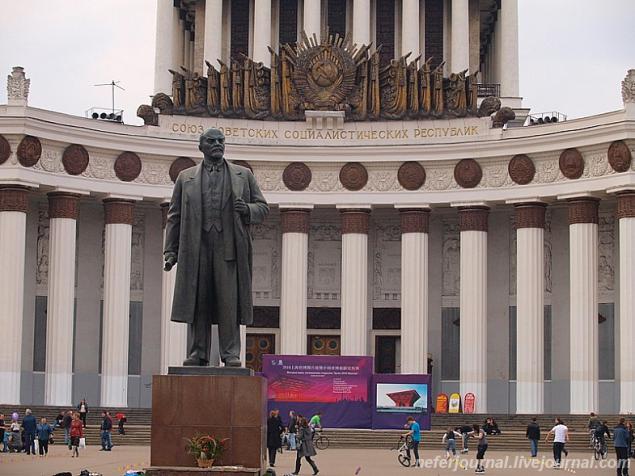 07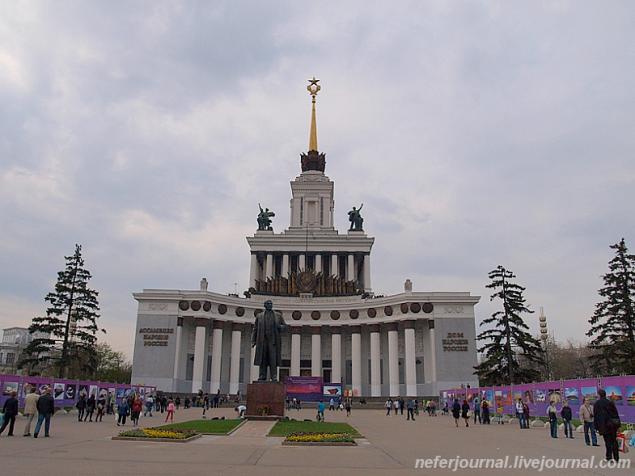 08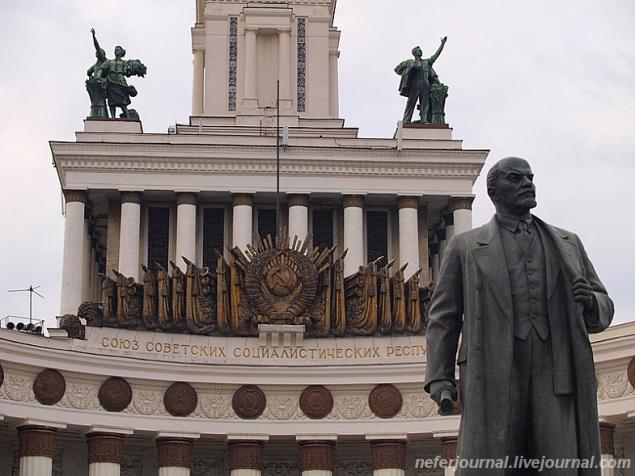 09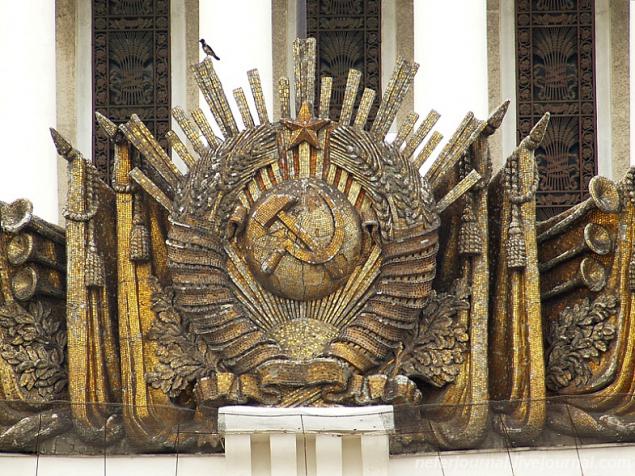 10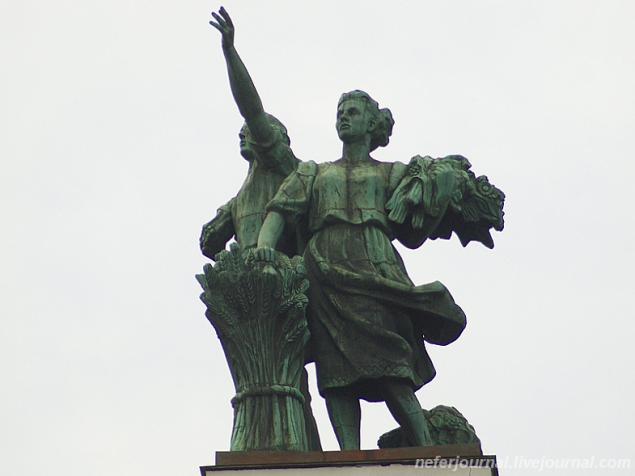 11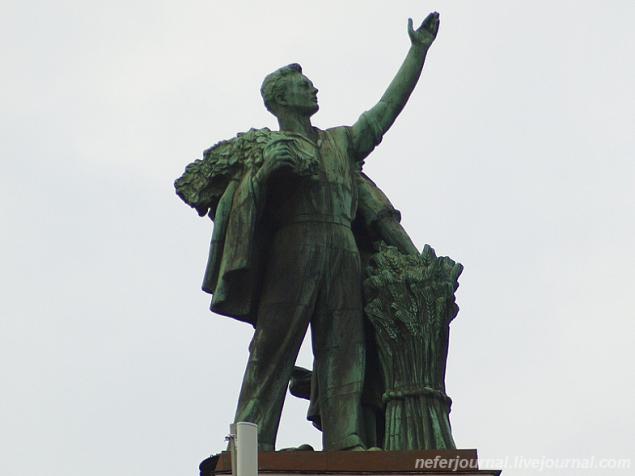 12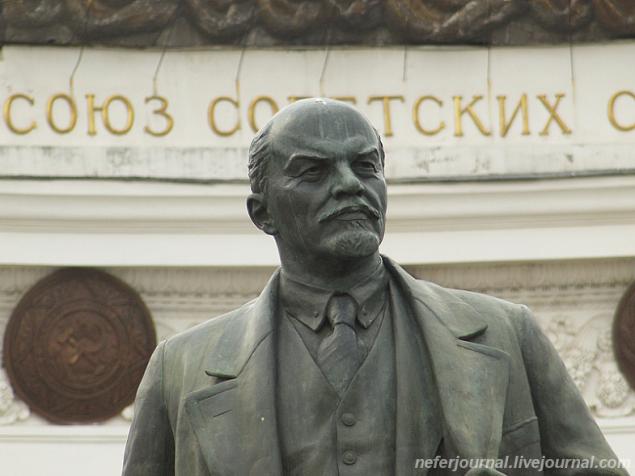 13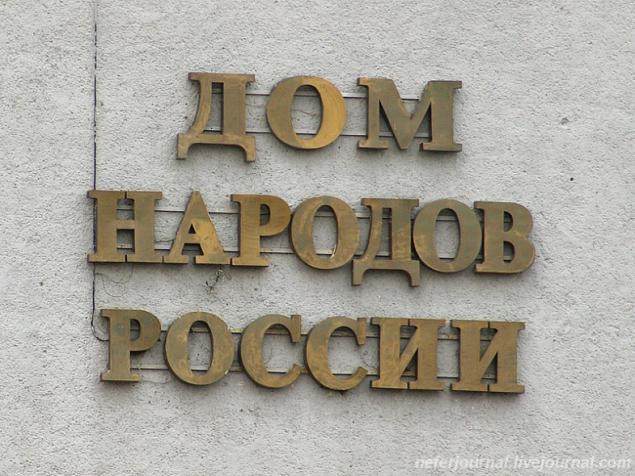 14
Coat of Arms on the roof of the pavilion №64. Now it's "Optics", it was built in 1939 as the pavilion "Leningrad and North-East of the RSFSR", later renamed "Leningrad and North-West."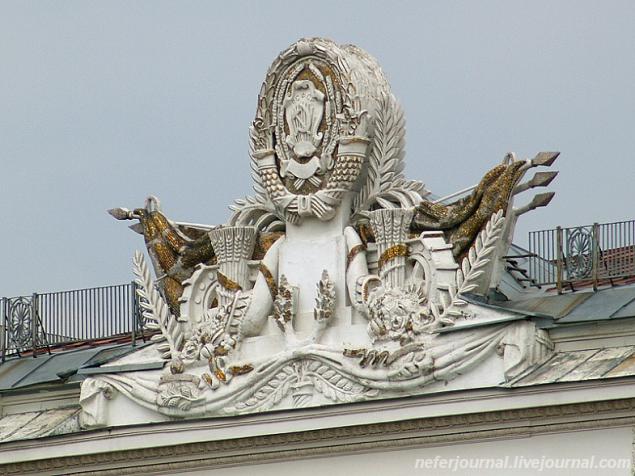 15
The famous fountain of "Friendship of Peoples." Working!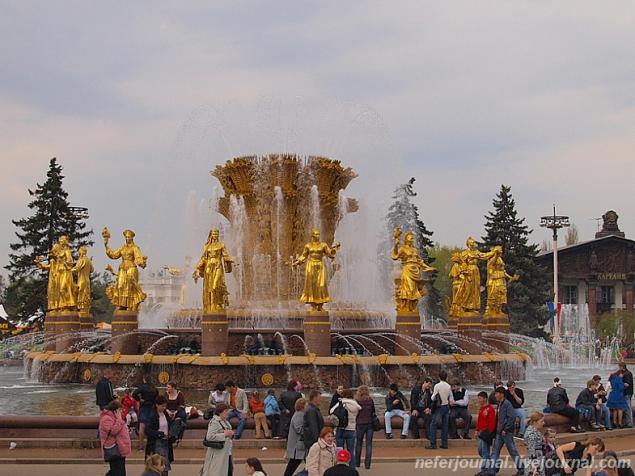 16
Total 16 pieces. Offer pootgadyvat who where.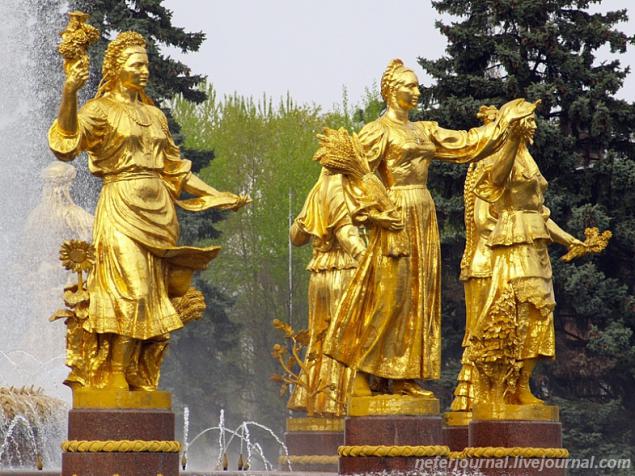 17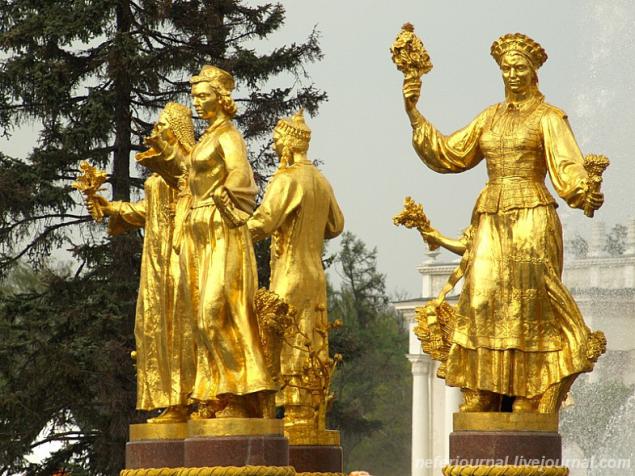 18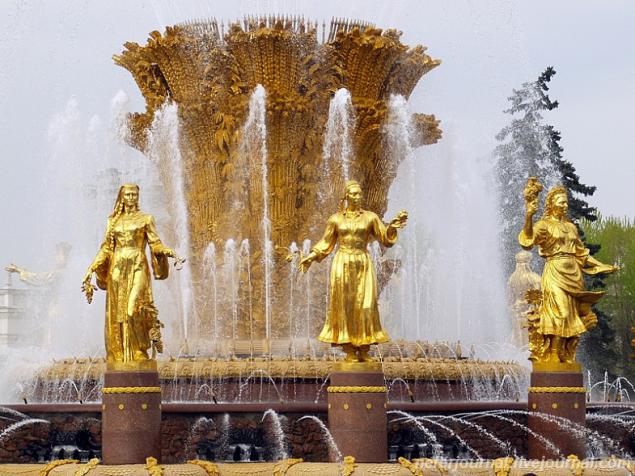 19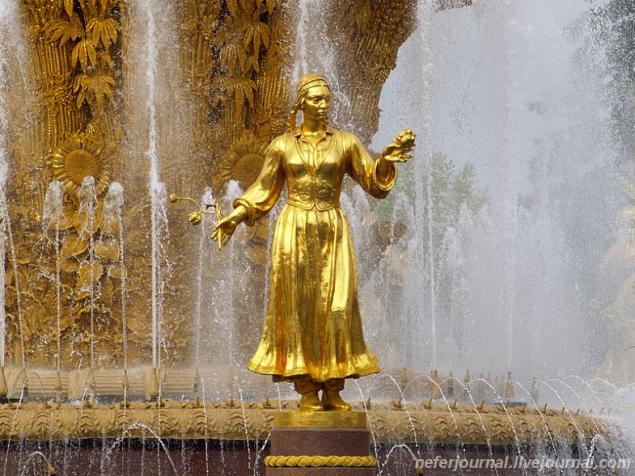 20
With Pigtails Tajikistan, Turkmenistan, like her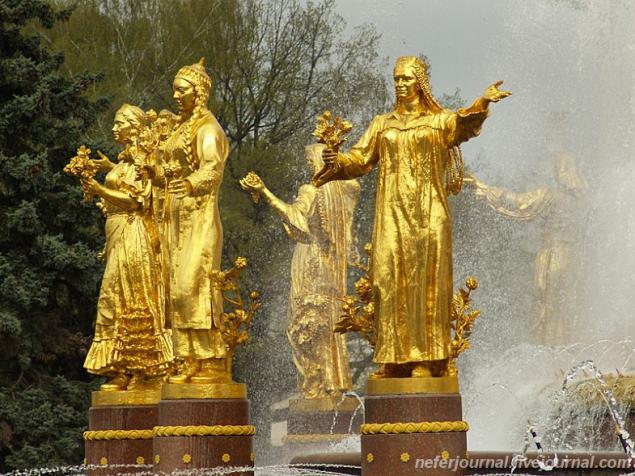 21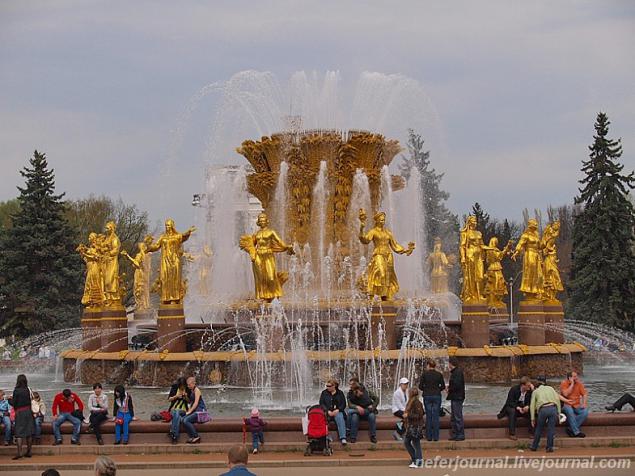 22
Pavilion number 9 "Young technician", was built as a pavilion "Peat". Now there show 5D-cinema. The cost of 400 rubles, the duration of 20 minutes. Quite popular and heavily advertised, across the posters and distributed leaflets.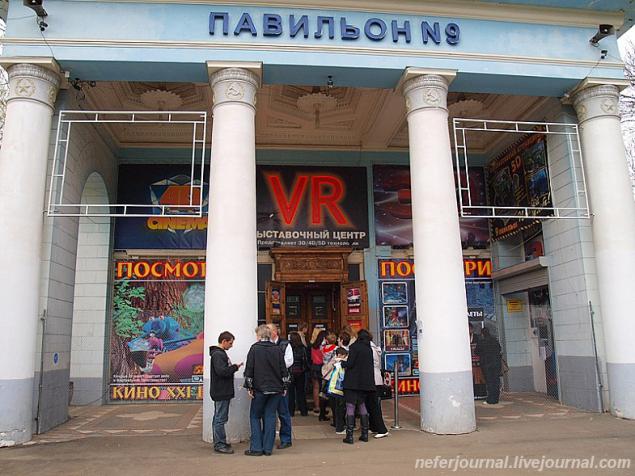 23
The pioneers-heroes Lenya Golikov, Valya Kotik, Zina Portnov and Marat Kazei. Why them and not others? I puzzled by the question. It turned out that only these four were awarded the title Hero of the Soviet Union. The busts are installed around the pavilion №8 (Young naturalists), now there is a sign of the museum for children "Once upon a time."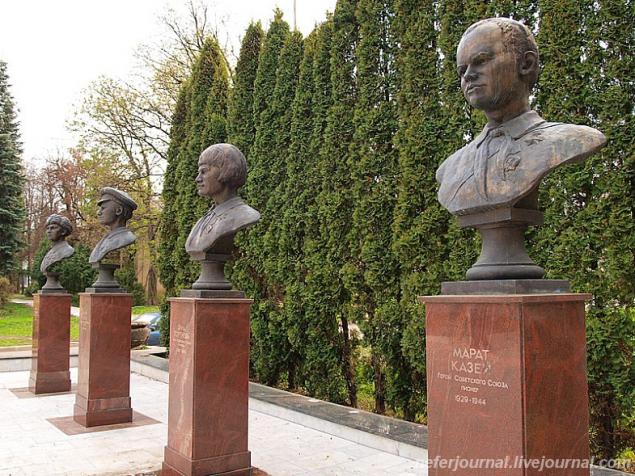 24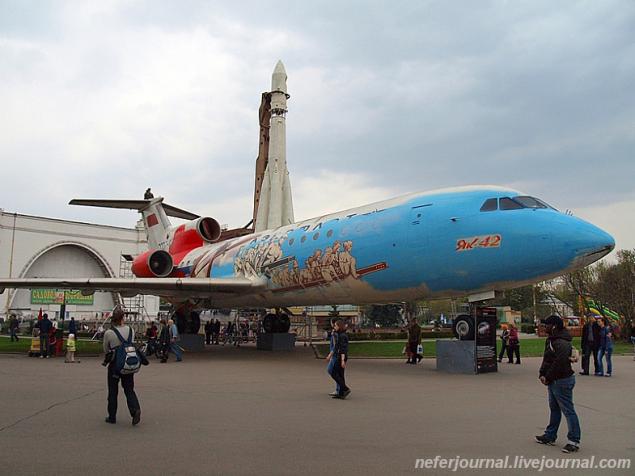 25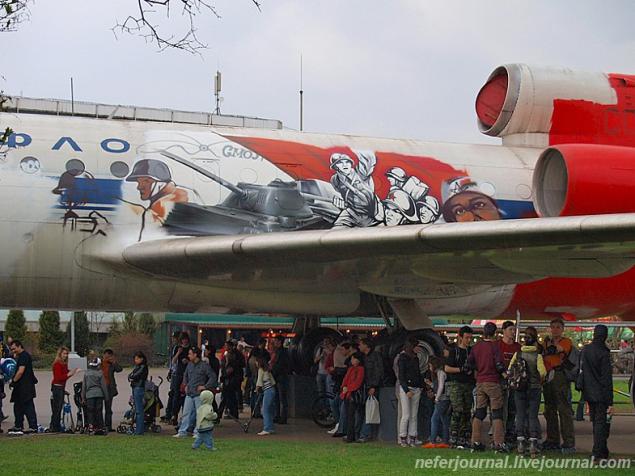 26
Machines with soda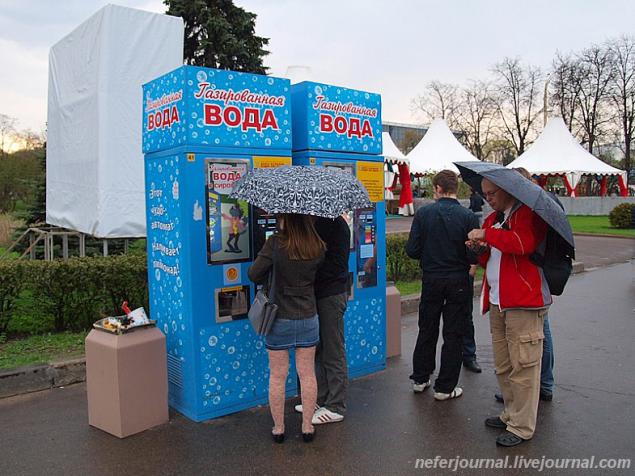 27
Closer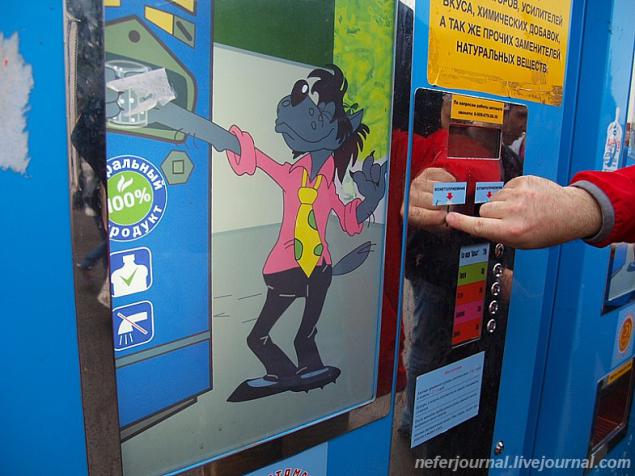 28
A choice: Tarragon, Duchess, Barberry, Citro. But cost is not a penny 3 make no mistake, the price per 1 cup - 30 rubles (Arkhyz - 20 rubles). But this is more as an attraction for adults.
29
On the perimeter there are birds (ducks and geese), but one reason the water does not flow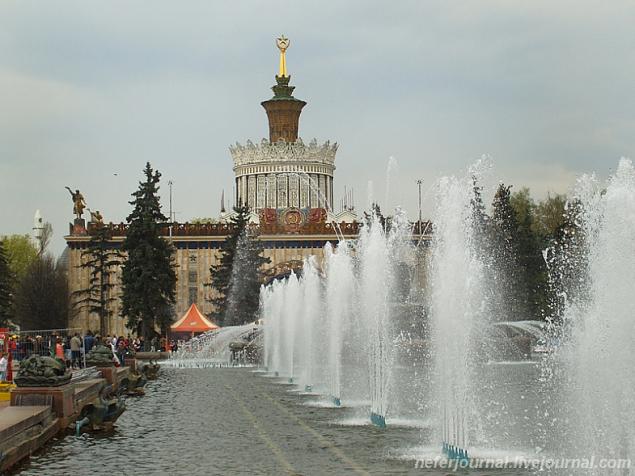 30 (last)
One of the attractions of the park (on the left of the main entrance)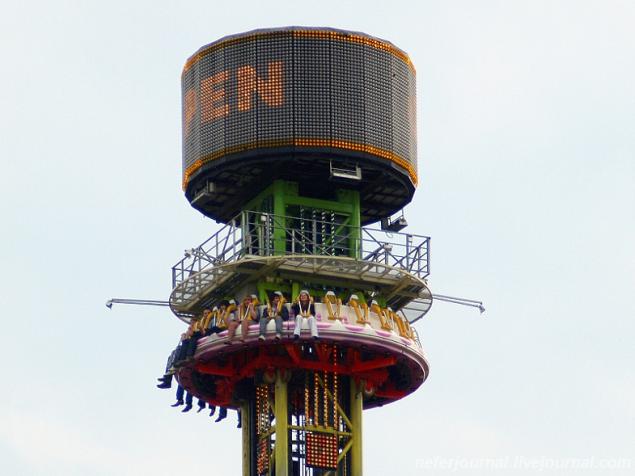 Source: http: //